I'll start out by admitting "I'm a huge Audrey Kawasaki fan". So much so I've bought some of her stuff, and I'm happy it's a part of my life.
Her beautiful work is somehow innocent and erotic at the same time. She paints on wooden panels in a highly technical manga meets art nouveau style. Talent, style and materials combined makes Audrey's work original and very distinguishable.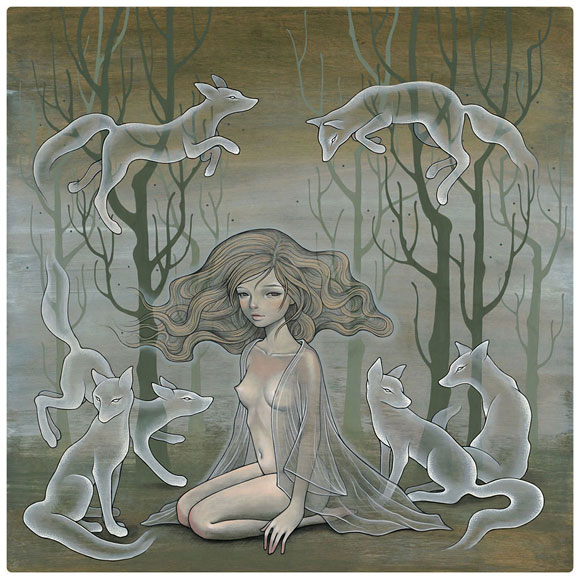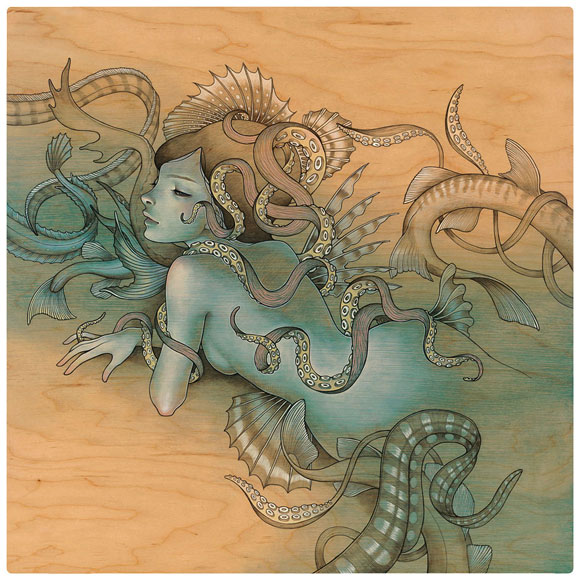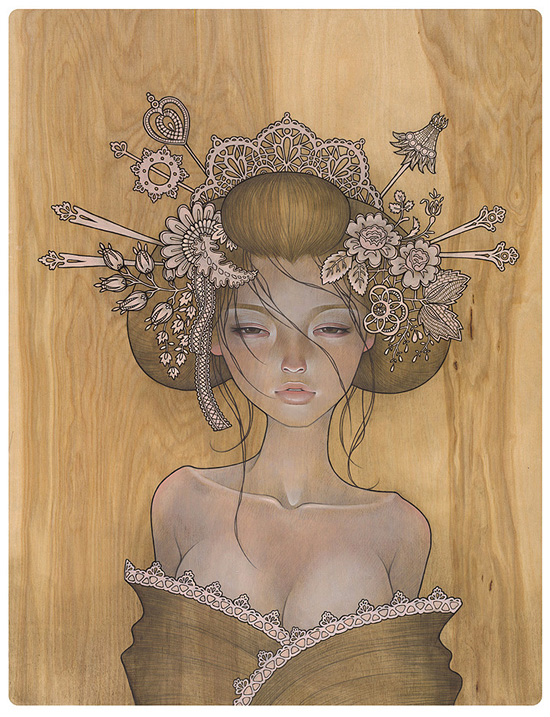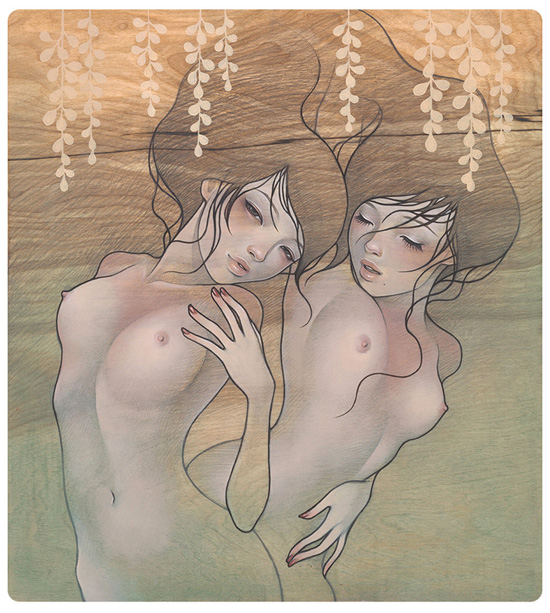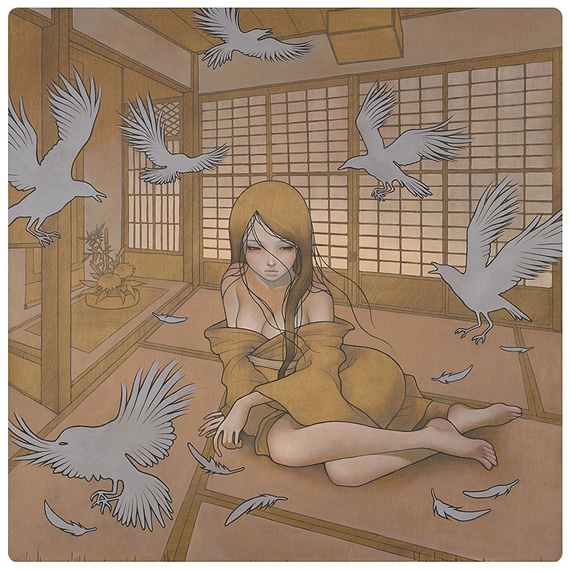 Some of Audrey's links:
Her folio
Her work blog
Her personal blog
PS: Though she's based in LA you can sometimes find her work for sale at Outré Gallery.