JDMST has been holding monthly end of month meets (EOMM's) since 2005, starting in NSW and now building momentum in QLD and VIC too. Most of the Sydney meets have been held in the East but for a change, this weekends meet was held way out West at the Top Secret Imports Showroom in Blacktown.
There were over 400 cars in attendance (many of which failed to find a spot to park in and had to resort to happy laps instead) and it seems like the West brought out a very different style of JDMST EOMM with a DJ busting out tunes, a BBQ which didn't run out, a fire twirler and perhaps most impressive, a buggy crushing a Holden Commodore.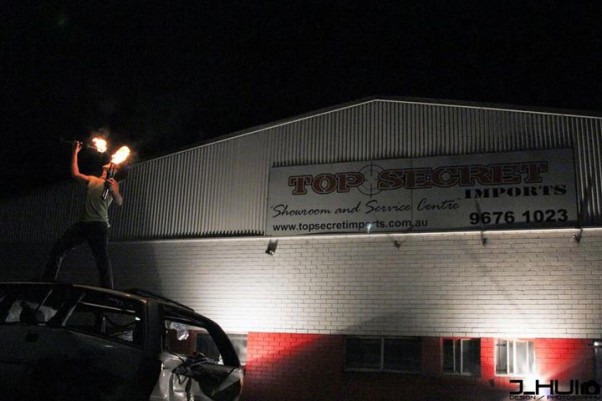 The Top Secret Imports showroom.

2 white R32 GT-R's sitting pretty inside the showroom amongst 34 GT-R's, EVO's and a couple of Ferrari's for good measure.

TSE EVO.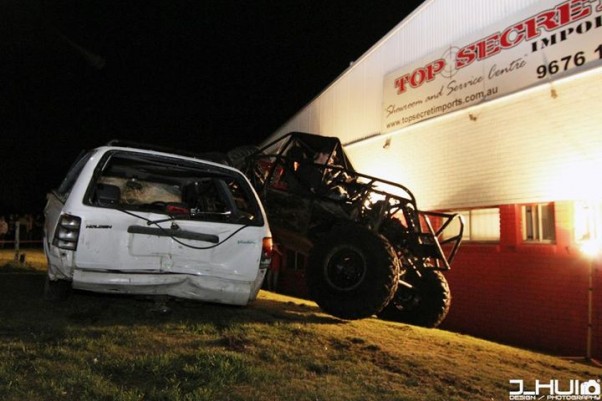 Entertainment for the night: a buggy crushing a commodore…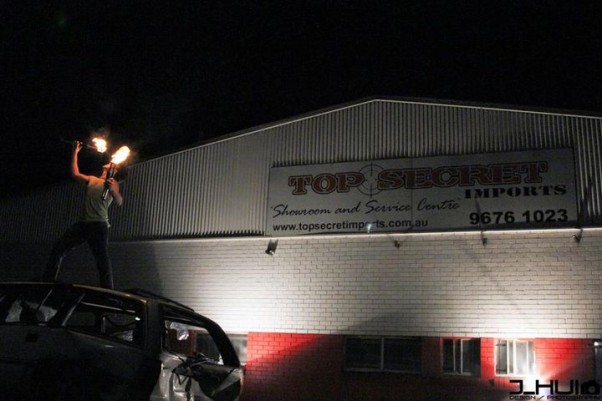 … and a male fire twirler (WTH?!).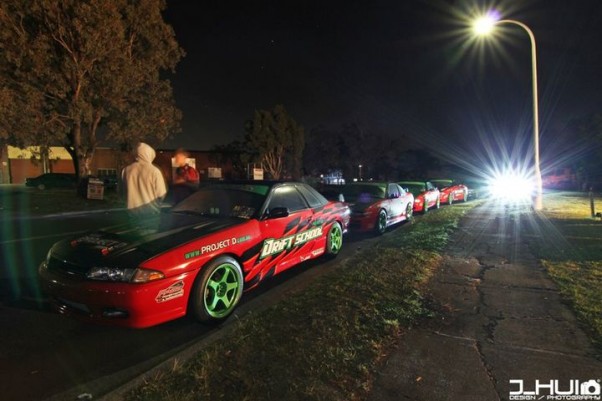 The Project D Drift School cars.

Fernando's Project D R32 monster.

AH HUH's R34 GT-R, always a crowd pleaser.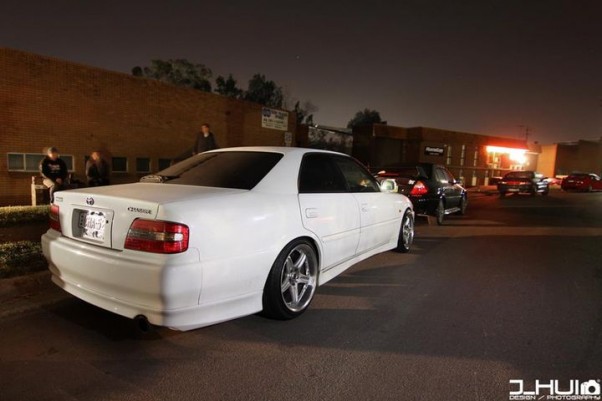 Clean Chasers, can't ever get enough of them.

S-Chassis, always representing.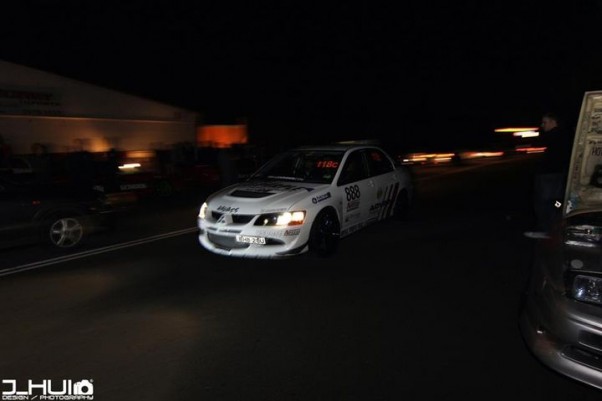 Jason Naidoo's Time Attack Evo (minus downforce).
And a short but sweet video from the guys at Mighty Car mods:
Links:
Photography by J_Hui
Many more pictures in the JDMST EOMM picture thread
Top Secret Imports
Project D Drift School
Mighty Car Mods