J. Grant Brittain is one of the pioneers of skate photography. If you bought an issue of Transworld Skateboarding between 1983 through to about 2004 you'll have seen his work.
Grant's still doing his thing and he's currently the Director of Photography, Production Manager and Co-Owner of The Skateboard Mag.
I thought I'd pick out a few of my fave J. Grant Brittain shots. Be sure to visit his site and blog though for much more goodness.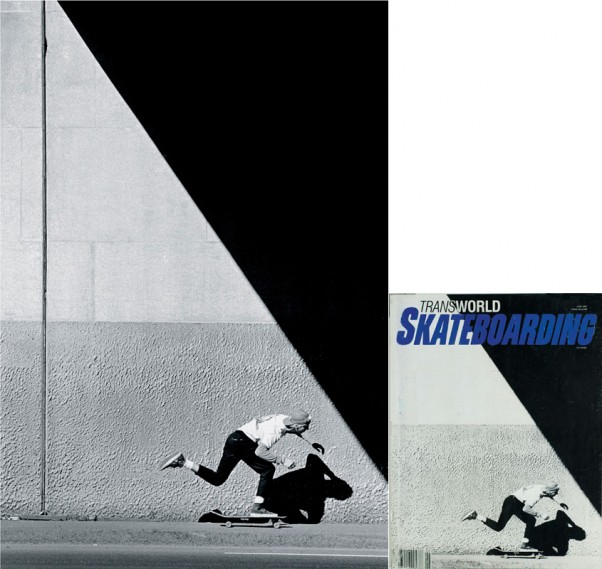 The dynamic composition of the shadow and the action of Tod Swank "just pushing" from A-B is so stylish it's still crazy rad today. The shot was featured on the June 1987 cover of Transworld Skateboarding (David Carson was art directing at the time, he's a hero designer/typographer of mine). Apparently David and Grant had to fight so hard to get this shot on the cover that Grant quit for a few days (the magazine owners reserved hardcore action shots for covers).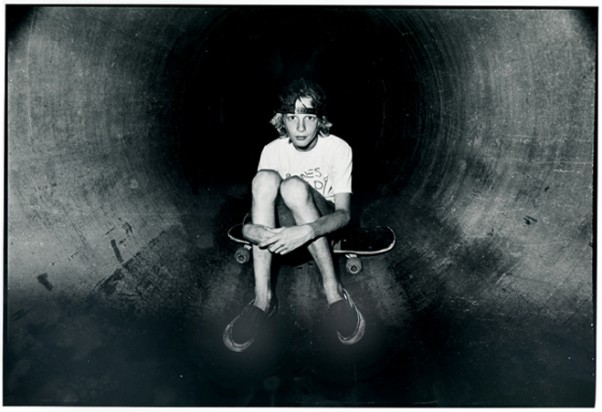 This little grom's name is Tony Hawk.

1987 shot of Chris Miller using a pole cam.
I think I got the idea from a photo a surf photog had shot. I mounted my Nikon FM2 with a 16mm fisheye on a tripod head and mounted that on a mono-pod and hooked up a squeeze bulb shutter release with the hose coiled around the pole.

The always cool Christian Hosoi in a powerslide.

The Bones Brigade skating the Chin Ramp (as seen in 1987's 'The Search for Animal Chin' video). What a cool shot, their fresh decks, nike's and Powell T's… it's so good I'd get it as a huge tattoo on my back.