Mike Mills is an American filmmaker, graphic designer and artist (you know, one of those creative types). Be sure to check out his extensive folio of work. You might recognise the following work for French band AIR.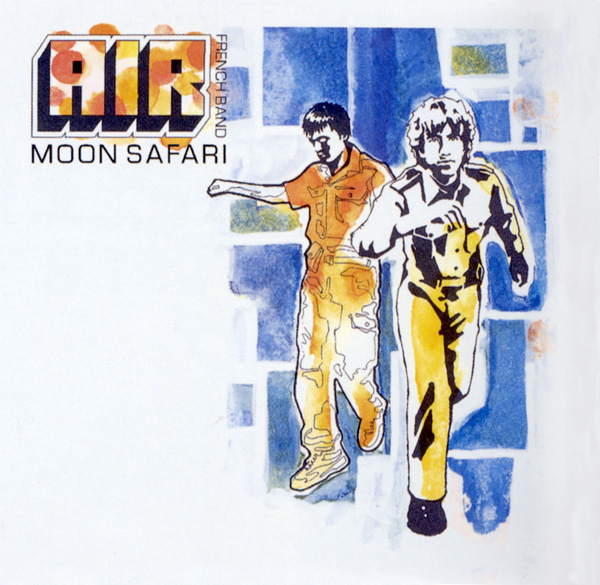 Cover art for AIR – Moon Safari.
I was lucky enough to catch a live Q&A screening of Mike Mills new autobiographical film 'Beginners' last month at the Dendy. Such a beautiful film and the man himself, well he's just a beautiful human being who won a lot of hearts that night.
From writer/director/graphic designer/illustrator Mike Mills comes a comedy/drama about how deeply funny and transformative life can be, even at its most serious moments. Beginners imaginatively explores the hilarity, confusion, and surprises of love through the evolving consciousness of Oliver (Ewan McGregor). Oliver meets the irreverent and unpredictable Anna (Melanie Laurent) only months after his father Hal (Christopher Plummer) has passed away. This new love floods Oliver with memories of his father who – following 44 years of marriage – came out of the closet at age 75 to live a full, energized, and wonderfully tumultuous gay life. The upheavals of Hal's new honesty, by turns funny and moving, brought father and son closer than they'd ever been able to be. Now Oliver endeavors to love Anna with all the bravery, humour, and hope that his father taught him.
After the screening Mike shared his thoughts of his father passing away, and how the experience gave him the immense strength and drive to make the film. I'm hoping the film reaches more people, hopefully outside of the Dendy and into more mainstream cinemas. It's beautiful, touching, moving, real and funny.
Links:
http://mikemillsweb.com