Shinya Kimura is a Japanese born custom bike builder that builds 2 wheeled art, famous for founding the "zero-style" movement. He runs his own shop, Chabott Engineering out of Azusa California.
Zero-style – A zero-style bike is typically based around a rigid gooseneck, a pre-1984 Harley Davidson engine, springer front end, spoked wheels and often includes parts of the bike remaining in bare metal. The inspiration came from 'wabi sabi' (austere refinement) and the beauty of the raw materials and incorporating the essence of 'wa' (harmony) into his designs (Shinya doesn't draw by the way, it's all in his head!).
Shinya and his crew were also known for putting their work to the test by participating in different vintage race series with their motorcycles. When you google his name when searching for images, it's evident he's into the ride as much as the build.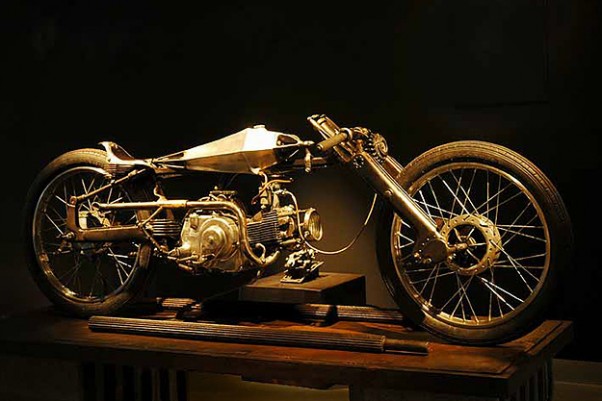 Hoon.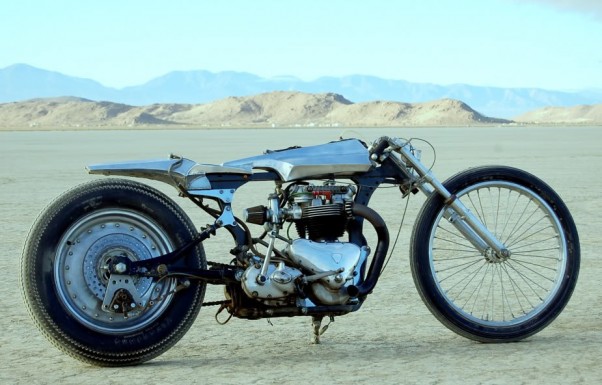 The Needle.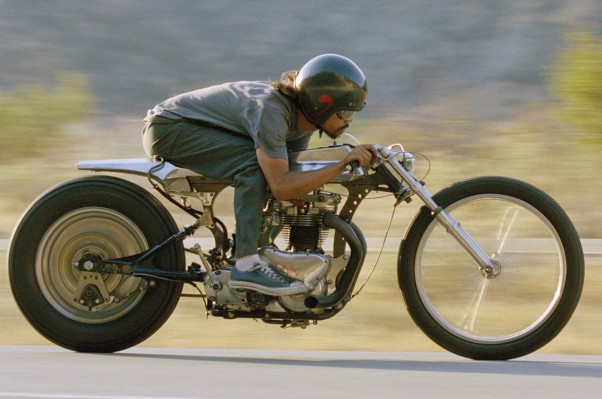 Shinya riding The Needle.

Shinya spotted by Linhbergh at Bonneville Speedweek last month.

Living Legend.
The video below was produced for Chabott Engineering by director Henrik Hansen and director of photography Adam Richards. It went viral for all the right reasons and was a top 5 finalist in the 2010 Vimeo Awards. Chances are you've seen it, if you're anything like me you'll watch it again (and again and again).
Check (if you live in usa): CVS Weekly Ad, or Coles Catalogue for this week.
Links:
http://www.chabottengineering.com
http://www.zero-eng.com
http://www.facebook.com/pages/Shinya-Kimura/109652932393501
http://en.wikipedia.org/wiki/Shinya_Kimura
http://www.adamrichardsdp.com