Last Friday night saw Zen Garage's 2nd event, this time around an industry night to launch Forza Motorsport 4. The lads from Xtreme Sim Gear were in early to set up and calibrate 2 Next Level V2 simulators, the beer fridge was well stocked thanks to Dayton at The Malt Shovel Brewery and thanks to Microsoft a box full of Forza Motorsport 4 games were handed out throughout the night. Tha Tith Brothers were in the house filming too, so be sure to check back soon for their video coverage of the night. Amazing photographs of the night captured by photographer Matthew Mead.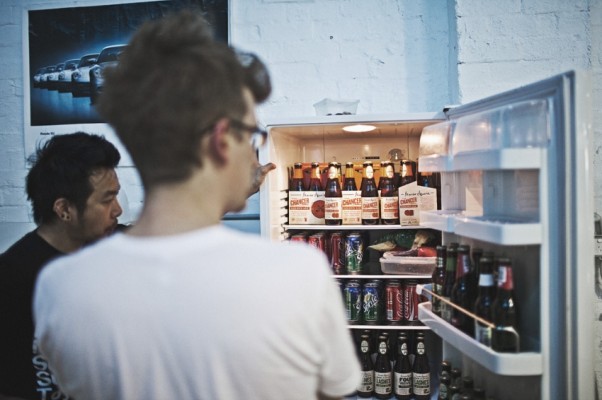 Justin flashing Garth the packed beer fridge. Choices choices!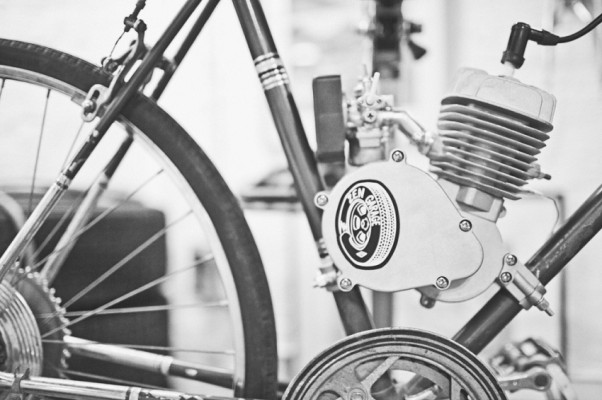 The Zen Garage Deathtrap Project.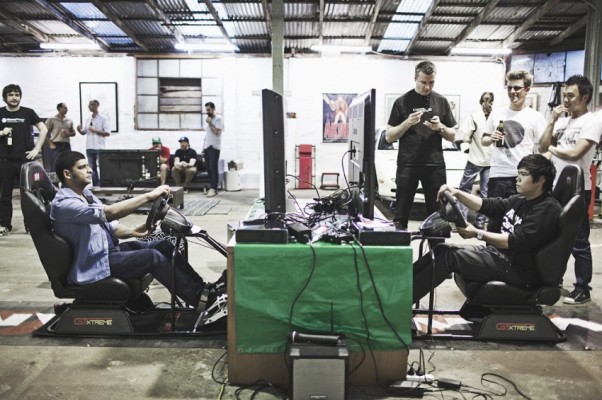 The set-up. Check Herman's race face! So on.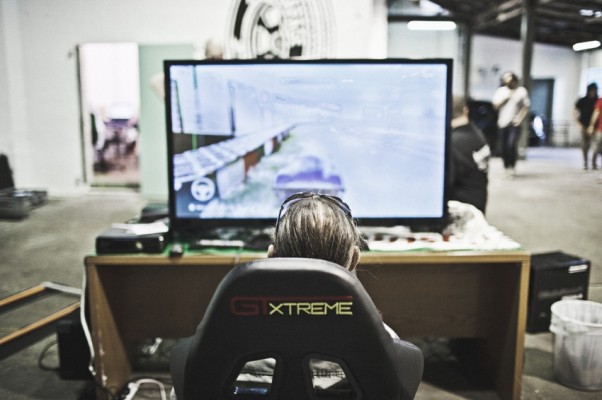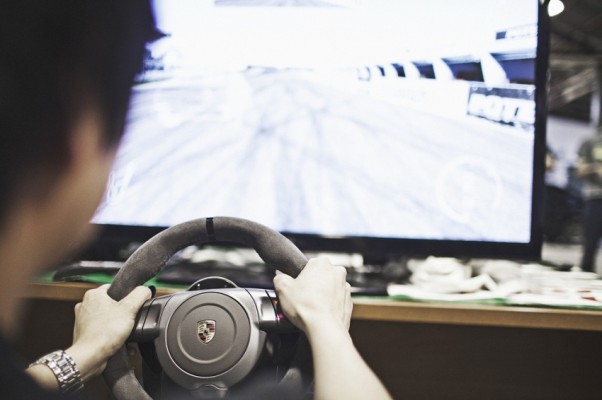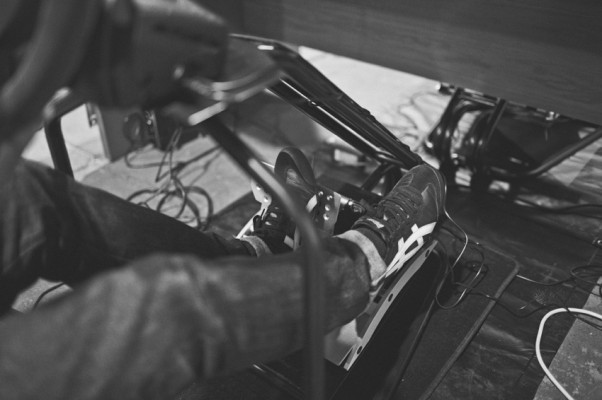 The pedal set-up was amazing on these sims.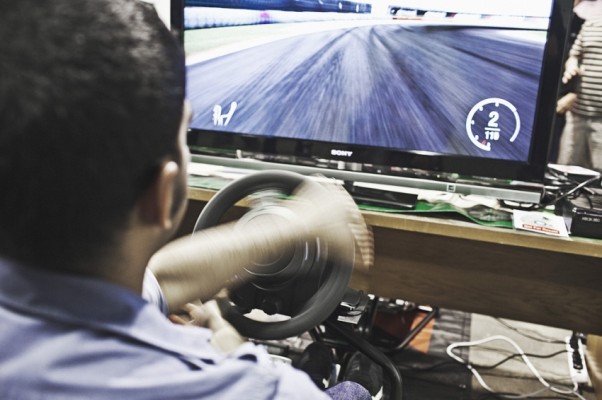 Force feedback was impressive too.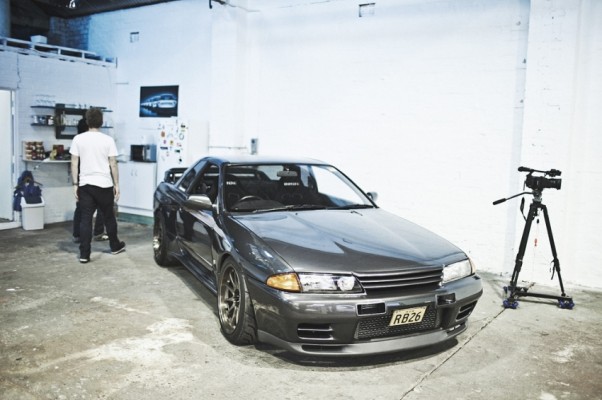 Justin's R32 GT-R.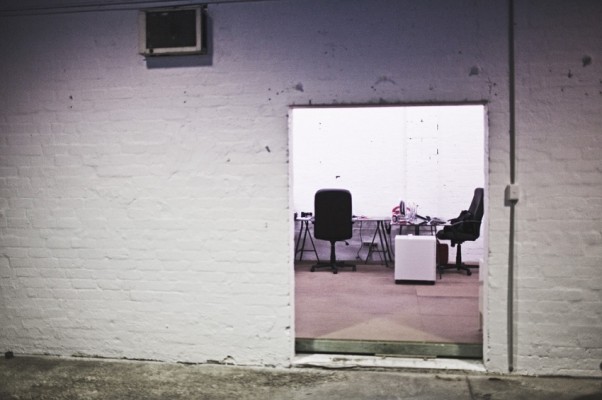 The abandoned office.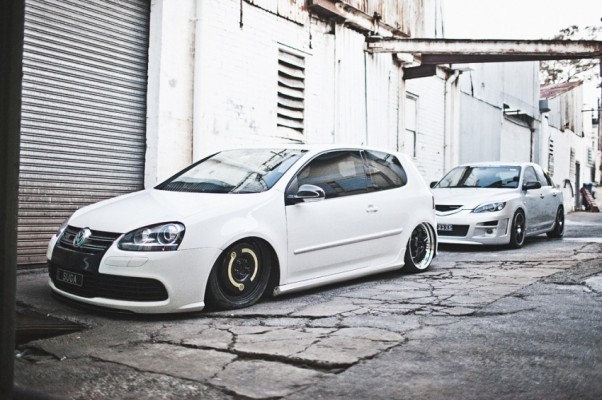 Michael, founder of OzMazda was present, so too Christina Lock, founder of VWGolf.net.au. Christina rocked up with a flat tyre.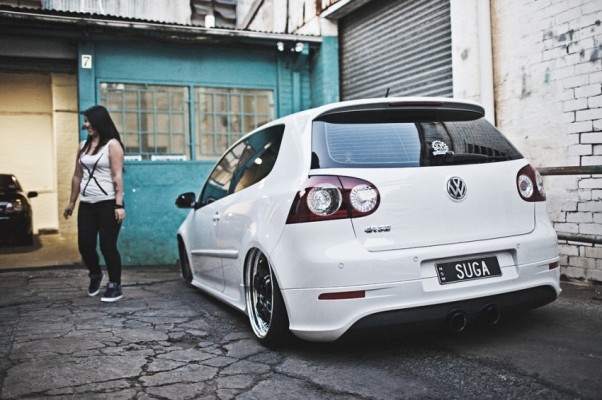 Carmen (pictured) dropped in with a spare wheel to help her out.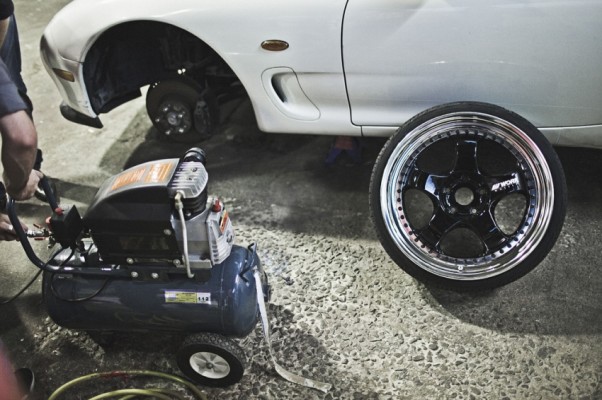 The boys managed to re-inflate the flat tyre without issues.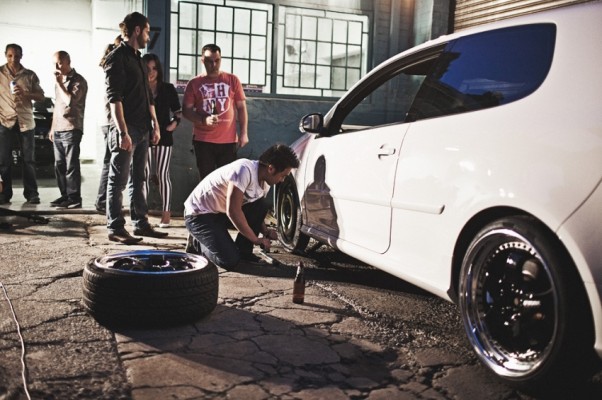 John was quick to get her wheel back on.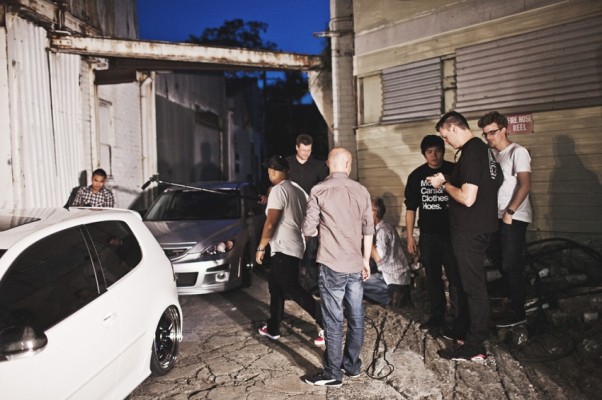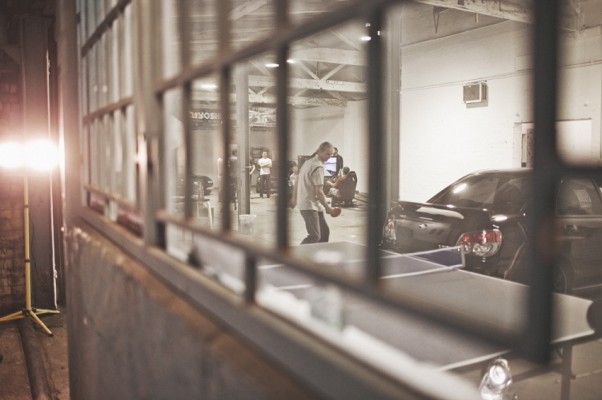 From the outside looking in.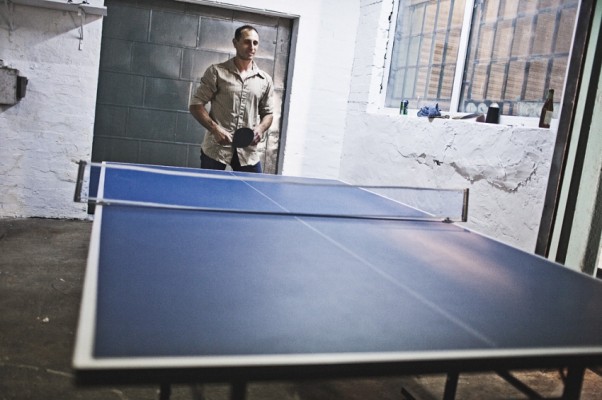 The pong action, it was fierce!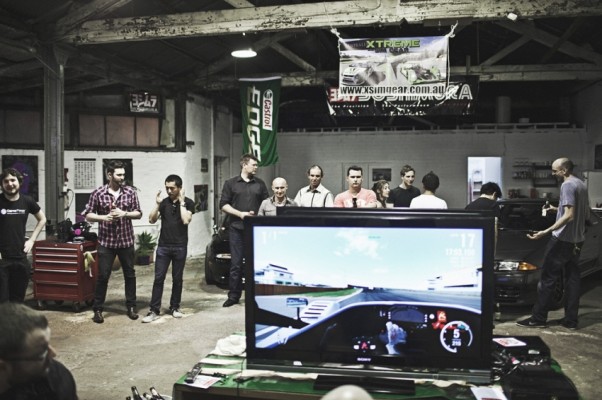 Lap times were dropping well into the night.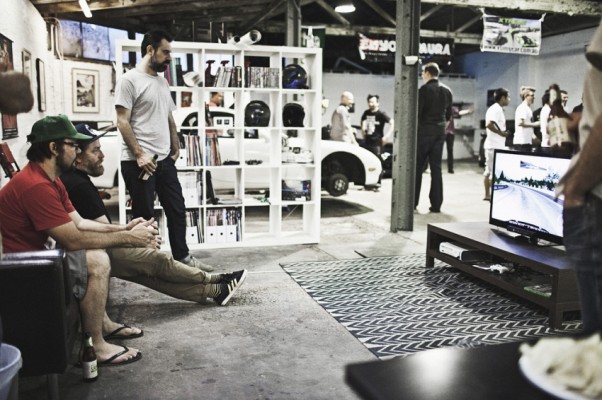 A pre-sim waiting station was set up for guests waiting to get onto the 2 race sims.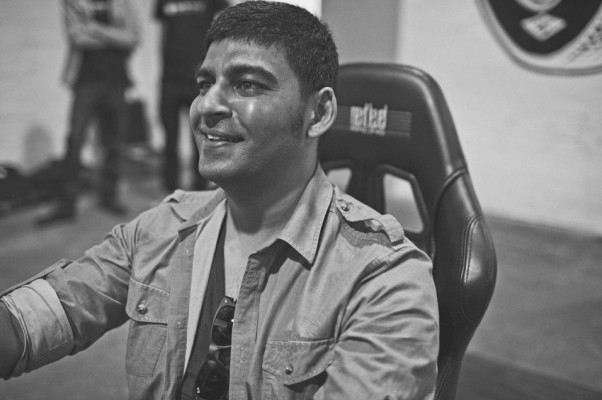 Photographer Taz Ali behind the wheel.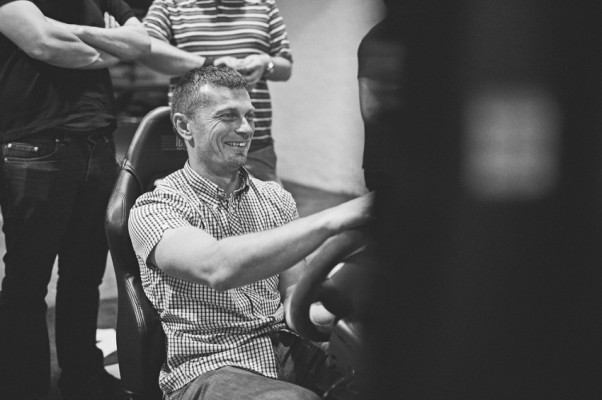 Head of Art at Soap Creative Matthew Willis behind the wheel.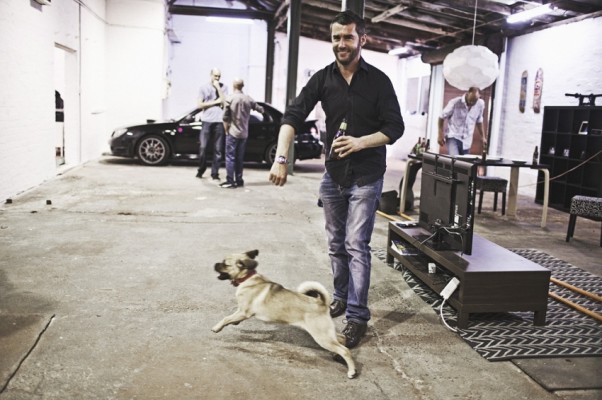 Sean with Archie the warehouse dog.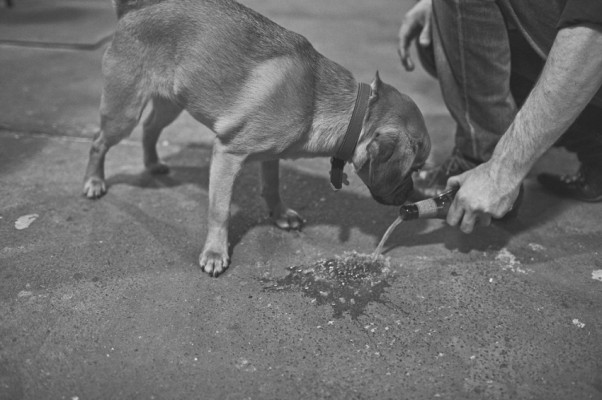 Archie – booze hound!
Links:
http://forzamotorsport.net
http://xsimgear.com.au
http://www.malt-shovel.com.au
http://www.matthewmead.com.au
http://vimeo.com/kimtith