Thanks to the support from local automotive, bike and design communities, yesterday's Zen Garage Grand Opening was a huge success. Despite not having any sleep from a gig the night before, DJ Dirty Dim Sum was cutting sick on the decks all day long. The rain held out, the BBQ and Squires Beers were smashed and Illest goods flew off the shelves.
Photos are starting to make their way online and a selection of photos feature below (be sure to visit the links at the bottom of the post for more).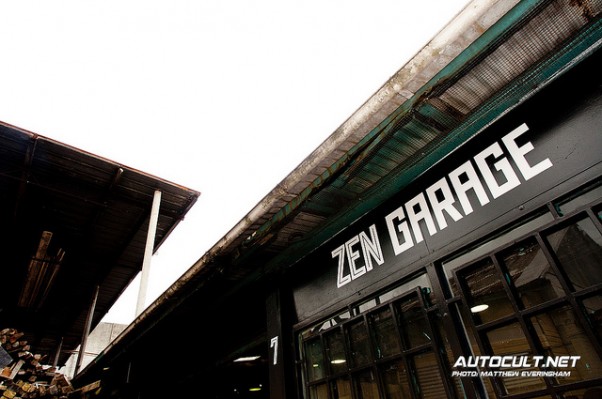 Shop frontage.

Race Harness for crowd control.

Some keen peeps were lining up from 11AM (for a 1PM launch), by 12.30PM there was a line outside.

The first 30 people got a show bag full of goodies containing gear from Motul, Mothers, Exedy, JDMST, Zen Garage and more.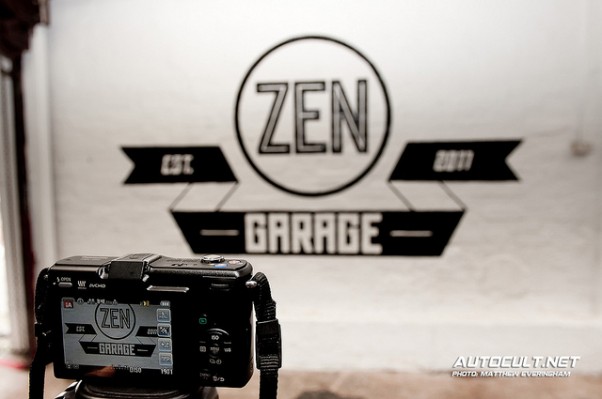 We had a photo wall set-up. Pics to come!

There was enough food to feed 100 people, unfortunately it all disappeared way too quick and left many hungry!

Sergio's EVO was on display. Zen Garage stencilled onto the tyres, Illest sticker in Glitter Gold.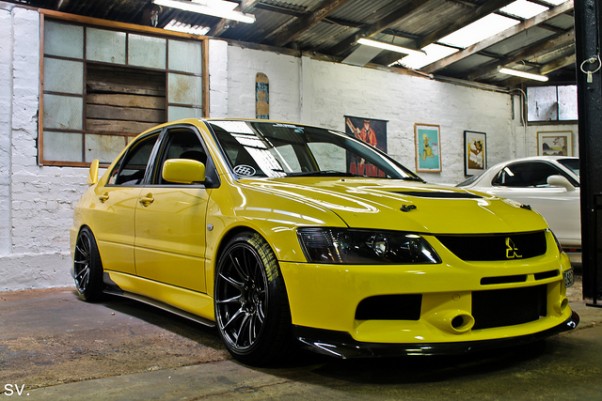 Tough right?

Cut it nice – DJ Dirty Dim Sum.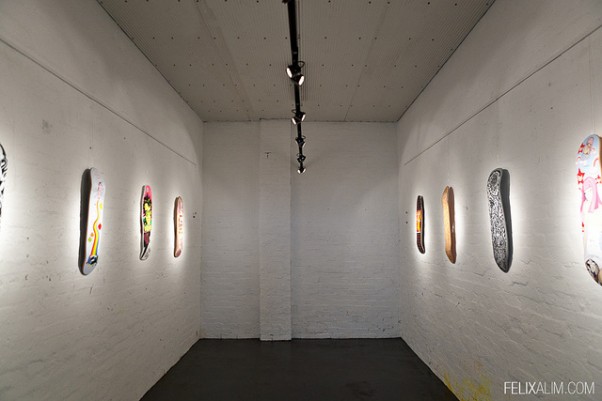 The gallery.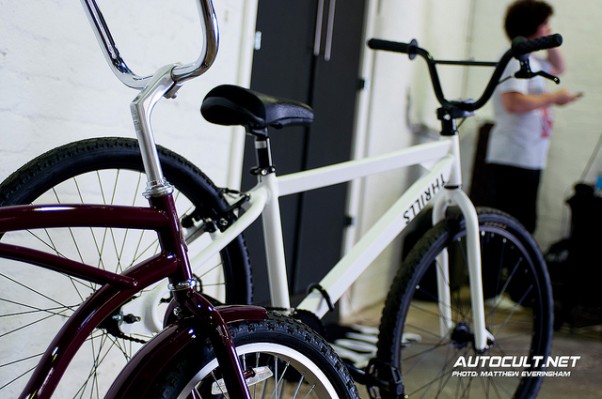 TRex Lowrider + THRILLS Scrambler.

Art appreciator.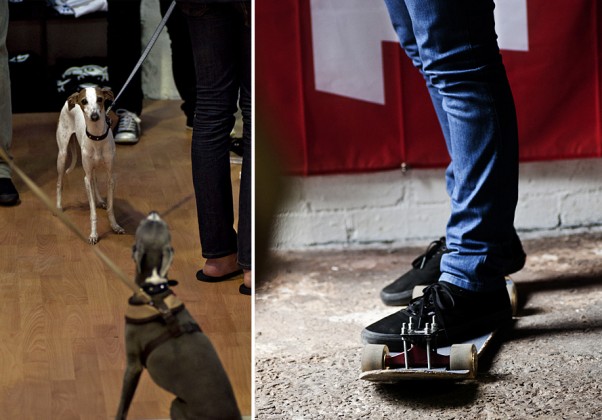 Zen Garage is dog friendly. Stanced skateboard friendly too.

Our Project FD has a lot of new goodies on it, diary update soon!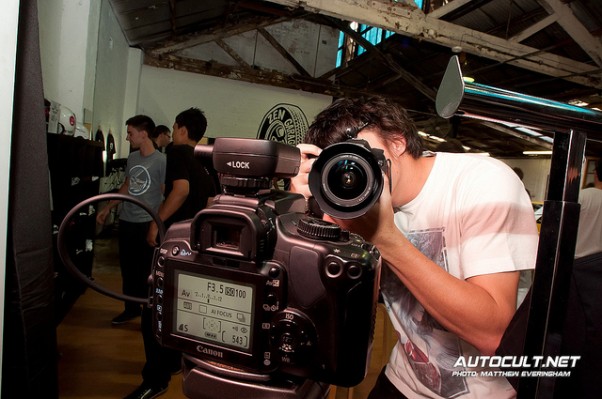 Photographers, they be everywhere!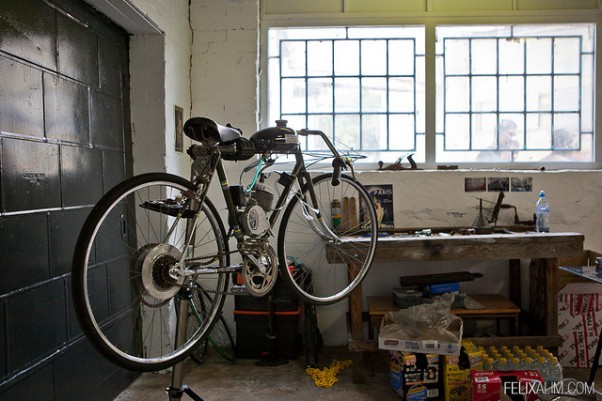 The Deathtrap…

…it's violent.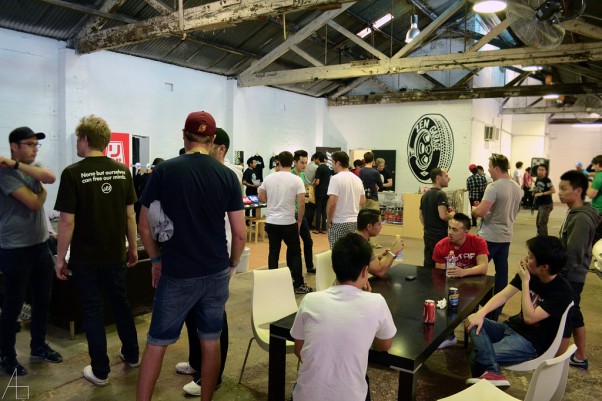 Conversations were flowing.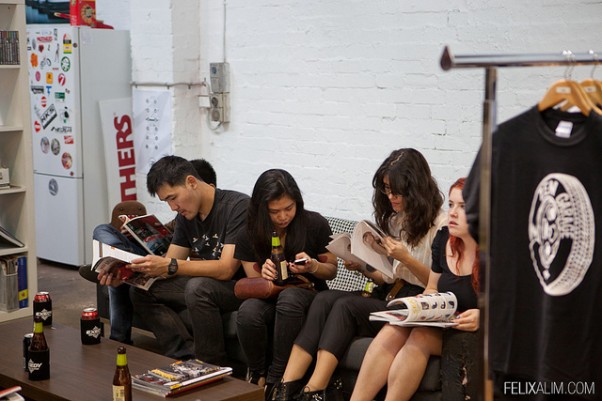 Just chillin'.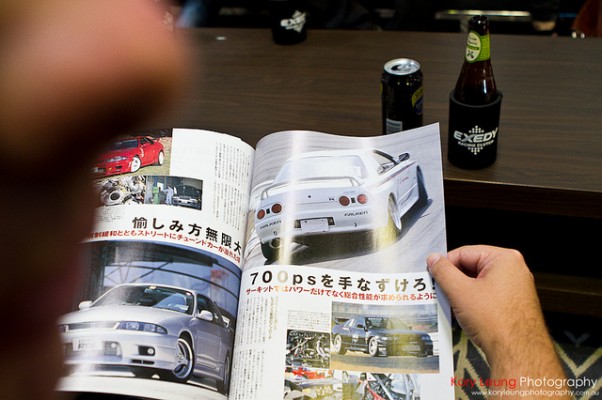 JDM picks from the library.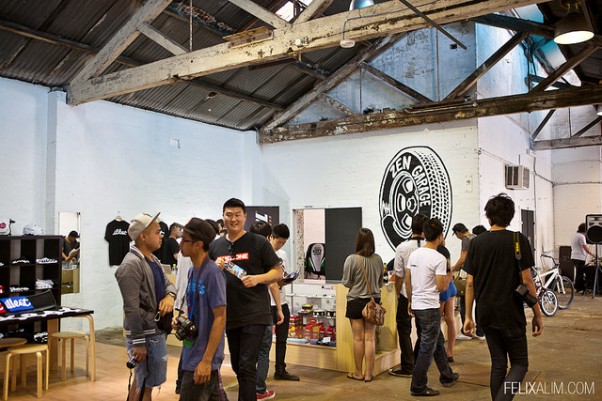 The shop.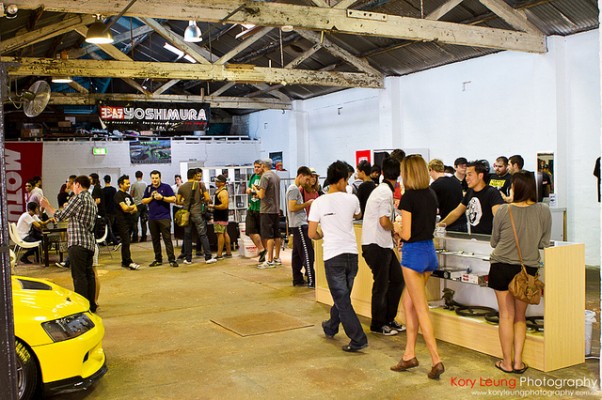 The space.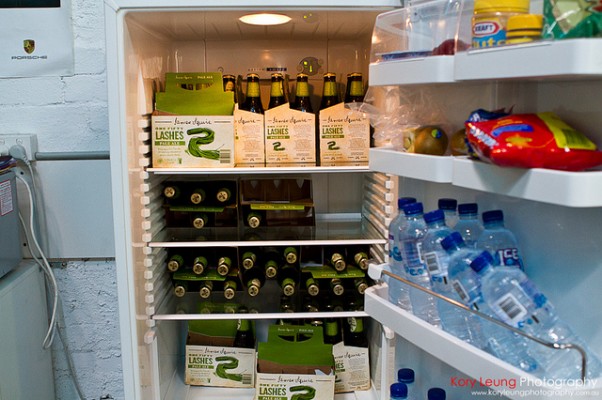 The money shot. All Squires supplied by The Malt Shovel Brewery.

Ill Hearts, all sold out on the day.

Illest T's on a carbon Porsche GT3 wing. All Illest rugs sold out on the day!

Kory and Matthew (caught with the lens cap on HA!).

The counter.

At one stage there were people all along the counter, 4 rows deep waiting to pay for goods.

Busy busy!

Gamers.

The Tith Brothers were in the house too, video below!

PlusSixOne RPRSNT! Hopefully we'll be able to stock this label in future.

Diverse crowd today, so awesome.

James' 78 mini clubman.

Wing it.

It's hip to be square.

Hi!

Subtle Pedobear.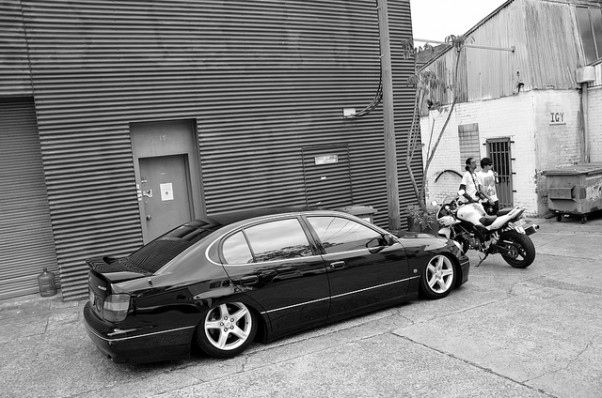 GS WIP.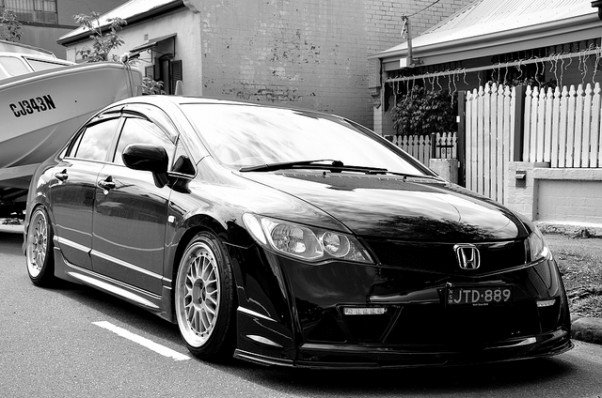 VTEC YO.

Kevin's MKVI GTI.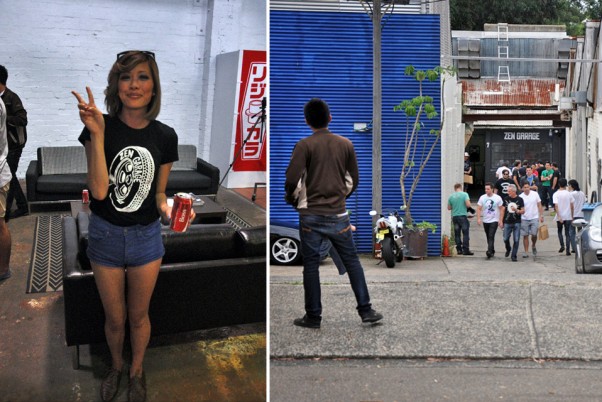 Hey Wendy!
Links:
http://felixalim.com/blog/zen-garage-grand-opening
http://youdroppedyourpocket.wordpress.com/2011/12/10/zen-garage-opening
http://streetfans.net/2011/12/10/zen-garage-opening
http://autocult.mattheweveringham.com/2011/12/zen-garage-grand-opening
http://www.facebook.com/media/set/?set=a.10150517299165087.428382.771330086&type=1
http://www.flickr.com/photos/autocult/6491508589/in/set-72157628369635415
http://www.facebook.com/media/set/?set=a.264506190272098.65239.169019556487429&type=1
http://www.flickr.com/photos/slowandserious/sets/72157628398539733/with/6503812067
http://www.flickr.com/photos/koryleung/sets/72157628402345169/with/6505042875
http://www.maltshovel.com.au