We've gone a litte Daruma mad in the office. The Daruma doll is a hollow, round, Japanese traditional doll modeled after Bodhidharma, the founder of the Zen sect of Buddhism. These dolls, though typically red and depicting a bearded man (Dharma), vary greatly in color and design depending on region and artist. Daruma dolls are seen as a symbol of perseverance and good luck, making them a popular gift of encouragement.
Once you set a goal, you paint the right eye with black color and if you reach your goal then you paint the left eye with black color.
We have a few hand made paper mache Daruma Dolls in the shop. They're the real deal, measure about 8cm tall and made in Takasaki, Japan!
Buy yours here: http://www.zengarage.com.au/shop/index.php?route=product/product&product_id=247

We have red and black.

We have a huge one on our counter, we've yet to set a goal with him just yet!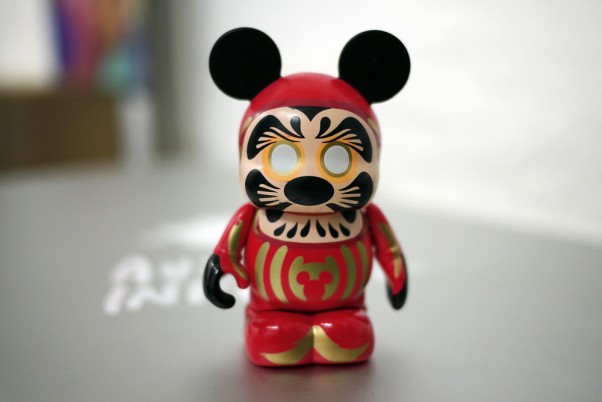 Justin went a little Daruma mad and found this little Mickey Mouse Daruma for his desk.