Wheels make the car, right? I've been doing my head in with which wheels to buy, and what widths, offsets and tyre sizes for the past month. Enough was enough, had to pull the trigger sooner or later and here are the results. Check the images below for an account on todays activities (which took the whole day!), and it's not over yet! She's sitting a little too high in the rear, will be lowering the rear half an inch or so ASAP, maybe some more negative camber too.
A sincere thanks to Advan, OTR Motorsports and JDMyard for making everything happen.
Links:
http://www.yokohama.com.au
http://www.ontherunmotorsports.com
http://www.jdmyard.com

Dropped in to JDMyard today, spotted these right away. Love at first sight. My babies. ADVAN Neovas in 255/35/18.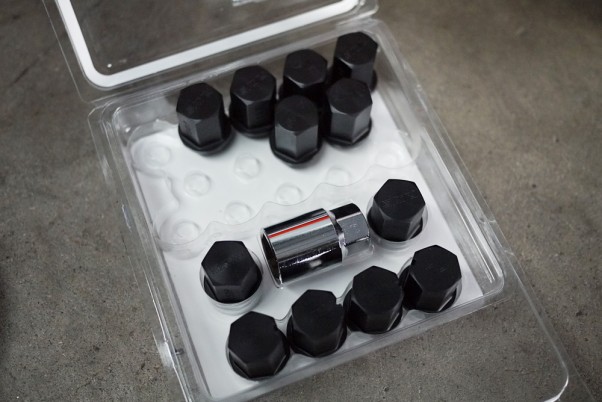 I went for Rays duraluminum lugnuts. Old school cool.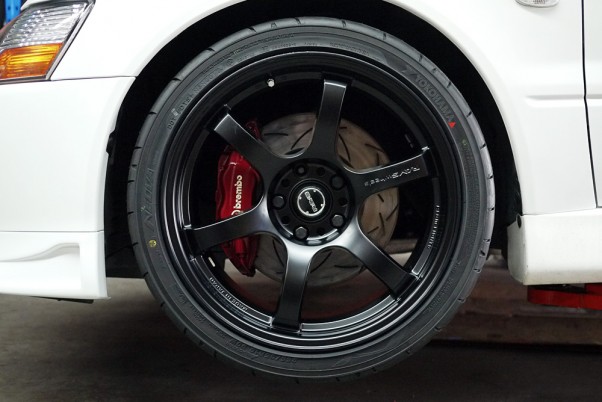 I really had my heart set on some custom gloss black CE28's in 9.5 +22 rear and +12 front but the 8 week wait put me off so much that I scoured Australia for a decent set of wheels. I found these Rays Gramlights 57DR's in semi gloss black for sale through [URL="http://www.ontherunmotorsports.com/"]OTR Motorsports[/URL] in Victoria in 18×9.5+22. A quick phone call (great service!) and they were at JDMyard in 2 days.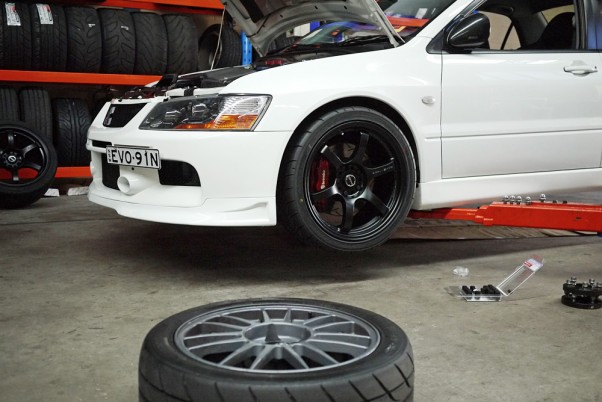 Old vs. new. Will miss the BBS wheels. I do love them (will be keeping them!).

See that big bolt? It had to go (relocated further back). From my experience with Neovas on the Golf GTI I knew they run wider than most. I didn't want to stretch though so I went hard and ordered a set of 255's. That meant that I was locked in to doing some more serious work to make them fit… well not me… David! @ JDMyard.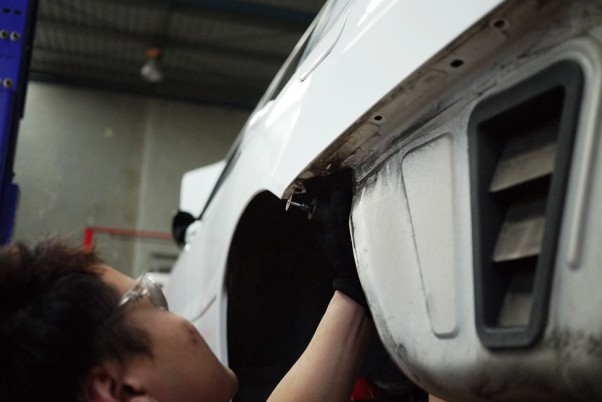 David lining up the tab.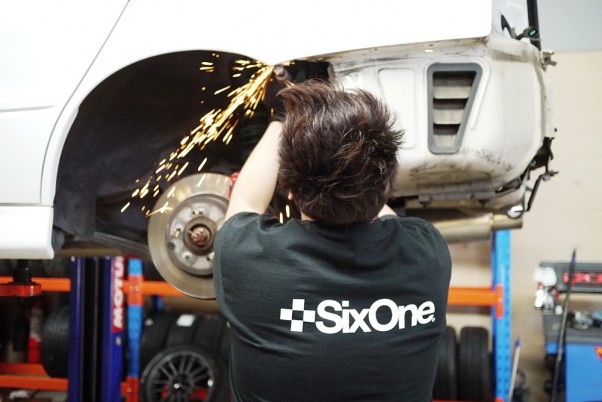 3 – 2 – 1 cut! PS: PlusSixOne RPRSNT!!!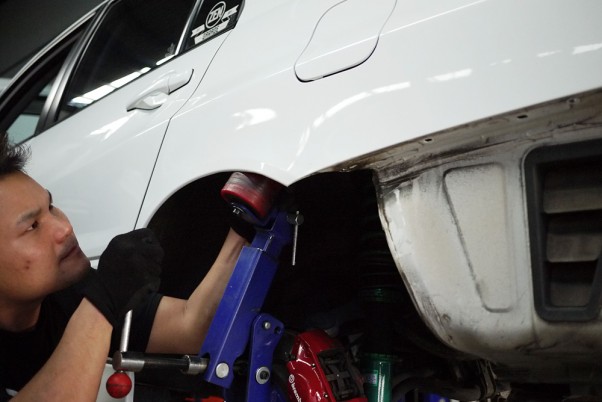 David attacking the guard from all angles, here he's rolling the lip FLAT.

Bolt gone, awesome job Dave.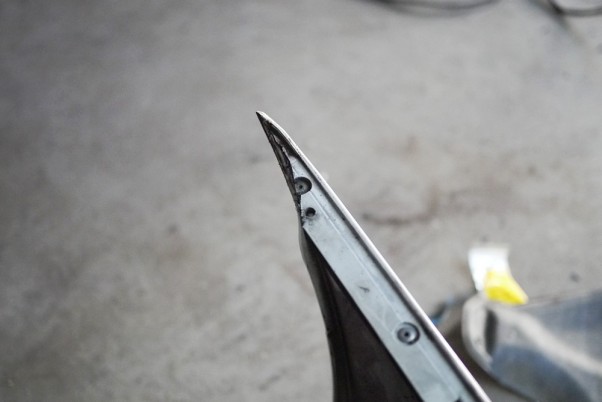 Dave also shaved the rear bumper bar to ensure no rubbing at all.

In this shot you can see the bolt relocation, well… zip tie love FTW. :lol:

How she's sitting.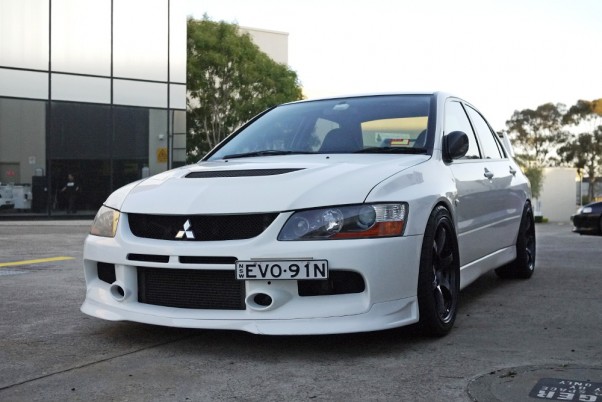 57DR's flexing concave.