It's been a long week, some of us are still recovering from the heat-wave of HOT cars… and yeah something about the weather too. So last weekend we made the decision (due to the sheer heat), that we would choose the winners and announce them online. Before we reveal the winners, we want to quickly send a big thank-you to VWGolf.net, EuroStyleTuning, Car Care Products and Dixcel Australia.


OK here we go!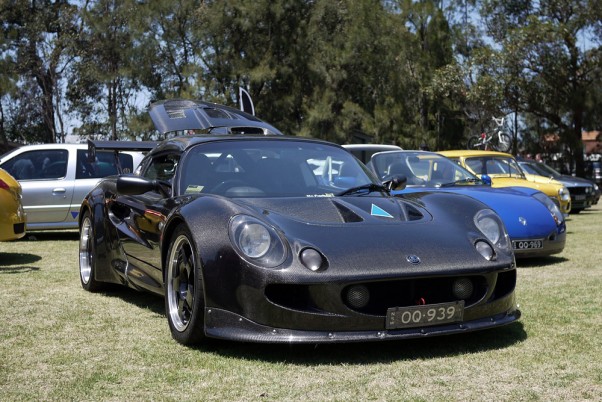 Best Modern goes to Rob Bryden with his Carbon Fibre, V-tec conversion Lotus Exige. This car brings modern, race-track tuning to a street going car! A sure rocket off any lights and will not be slowing down for any corners. We loved it!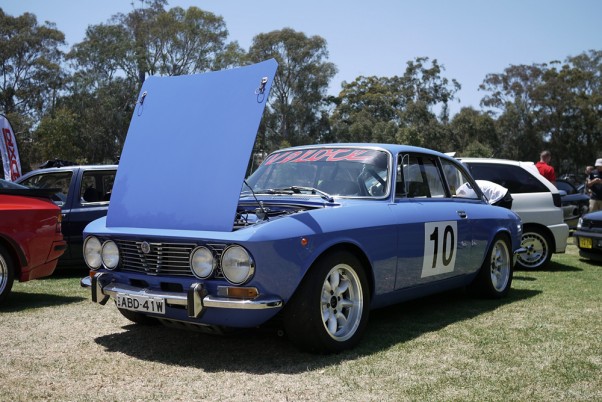 Best Classic goes to Alessandro Belgiorno-Nettis in his 'like a dream' Alfa Romeo 2000 GTV. Sandro's Alfa, what is there to say? Every bit of that car had something glorious to admire, from the immaculate interior dressed up with a roll-cage to that purring exhaust note. Perfection.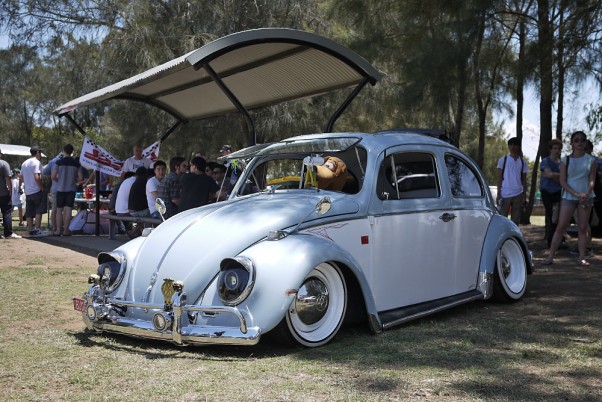 Best Custom goes to Bhathiya Welaratne in his work of art 'BUGGIN' 67' VW Bettle. This car screams individuality; it captivates any admirer for hours on end. Not one inch of this car hasn't been looked at or touched, and it might not cater to everyone's taste but that's what being 'custom' is all about. Hats off to Bhathiya's one off ride.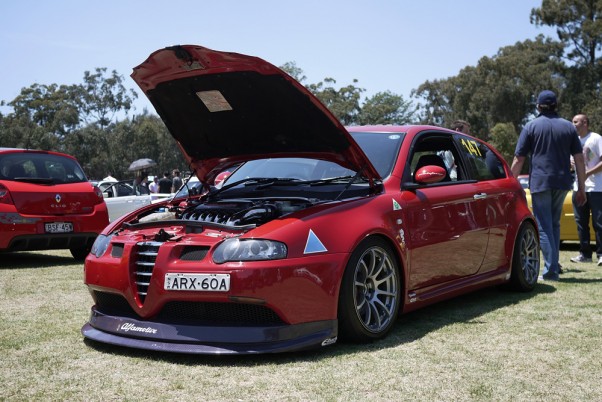 People's Choice goes to Marco Farina in his track ready Alfa Romeo 147 GTA. This car seems to be one of the highest photographed and most controversial cars of the event. From its massive front lip and 'JDM' ADVAN wheels, to its endless carbon fibre accents. Marco's Alfa was a show stopper and also has quick lap-times to back it up!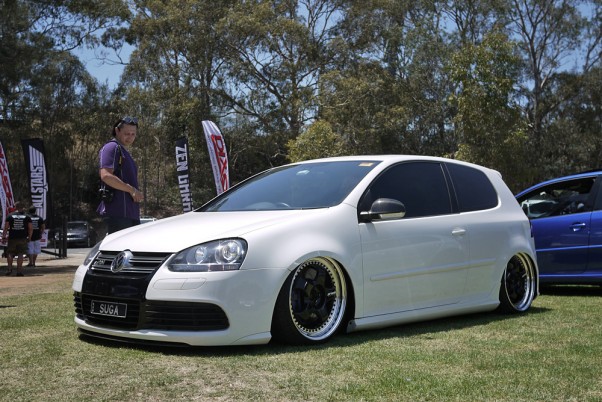 Best Club goes to, VWGolf.net! This club represented in numbers and the cherry on top was the atmosphere they brought to the event. They prepared picnic lunches and had a big club picnic under the shade not to mention the absolute quality of their member rides; so much pride, super clean rides and understated tuner parts.

Finally, the big one: The ALL STAR OF SHOW for Eurofest 2012 goes to Jose Togle in his VW MKIV R32 Golf which sports a C2 Motorsport Stage 3 Turbo Kit, KW V3 coilovers, 6-pot Brembo kit and gorgeous ADV.50 forged wheels.