Some more progress on our FD build. She growls now thanks to a new Fujitsubo Powergetter exhaust sourced from Garage 88 Australia. We also fabricated some rails to get the Momo race seat in and also fabricate da battery tie down for an Odyssey PC680.
Still to do: Roll cage, dyno, suspension tuning and a whack vinyl job later down the track!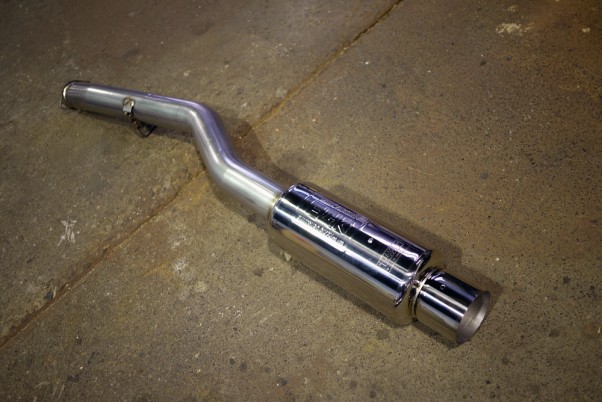 We called around for an exhaust and there just wasn't anything in stock. Eventually we found a Fujitsubo in stock at Garage 88. We even had the option to go for a Powergetter or a Legalis-R. We went for the Powergetter (because race car!).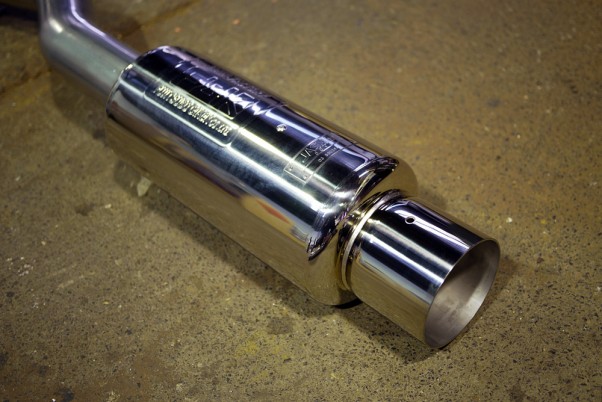 Super tight welding, as expected from Fujitsubo.

We also fitted up this N*Power de-cat pipe.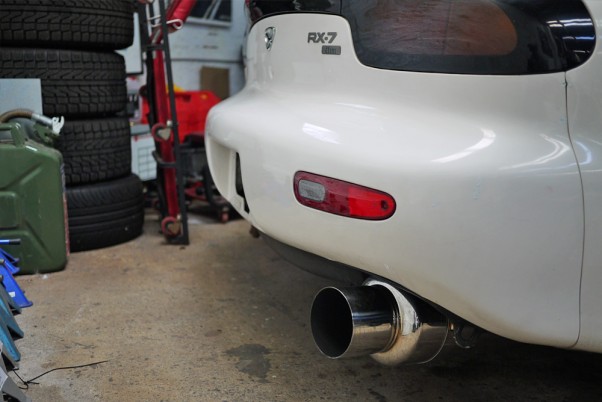 It all bolted up perfectly. The Fuji sits at a really nice angle too and it sounds so mean!

Engine bay is sorted.

We fabricated a battery hold down for our PC680 Odyssey battery.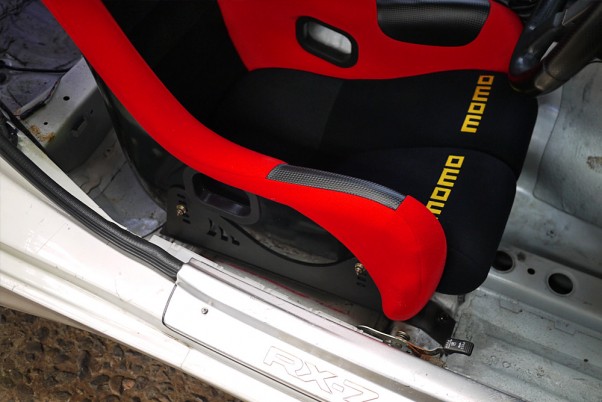 We also fabricated rails to fit the MOMO bucket.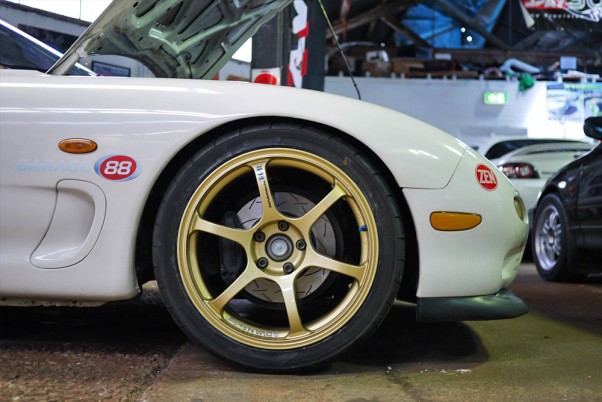 Guards have been rolled by PhillB. New ADVAN RGII wheels and Neova tyres all round. 18 x 8.5 +31 in the front and 18 x 9 +29 in the rears.