Last Friday I spent the entire day at Field Trip Creative Conference at the Seymour Centre in Sydney. Being the founder of Australian Infront (1999), it's been in the planning for months, and is a joint venture between Aus Infront (myself, Damien Aistrope and Zann St Pierre) and The Jacky Winter Group from Melbourne.
The last Field Trip was held at Fed Square in Melbourne (and was a sell out event!), with that under our belts we spuced up the formula for the Sydney show and it went down an absolute treat!
Photographers on the day were Jason De and Aleks Brajic, names which you're probably familiar with from the automotive community (well done lads!).

New mixed in with old, texture and technology. The Seymour was a fantastic venue for Sydney Field Trip.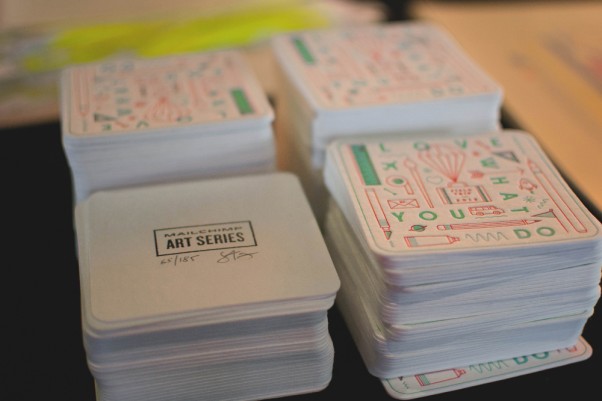 These lovely pressed coasters from MailChimp were individually numbered and free for all ticket holders.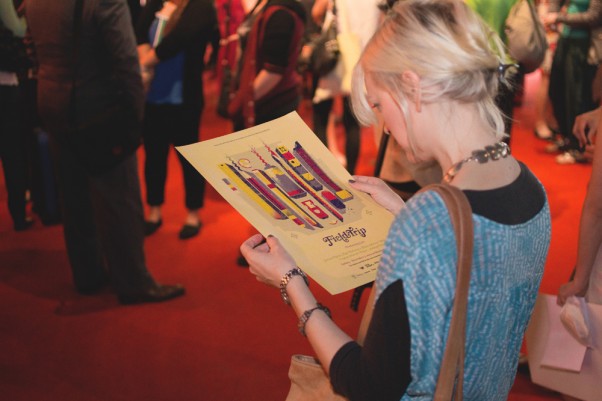 We had a few leftover posters to give away too from Digitalpress.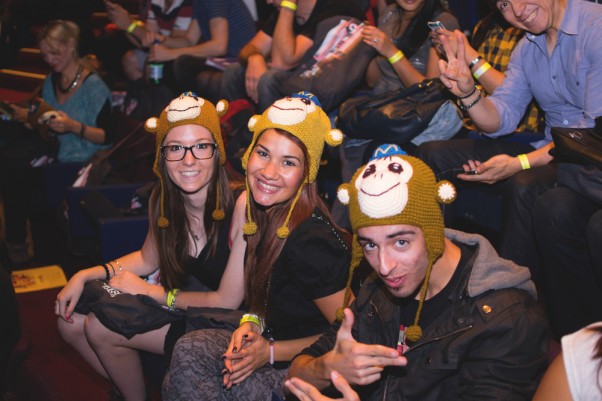 I'm sure if you were a speaker you'd freak out a little seeing so many monkeys in the audience!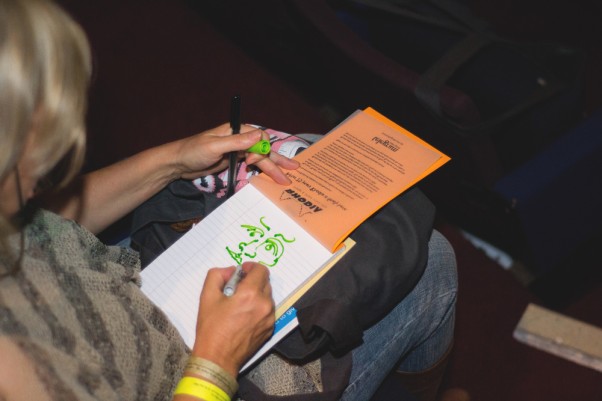 Every seat got a Field Trip tote bag, every tote bag had a Rhodia pad and Sharpies. Having a full house of creatives meant for some doodling action!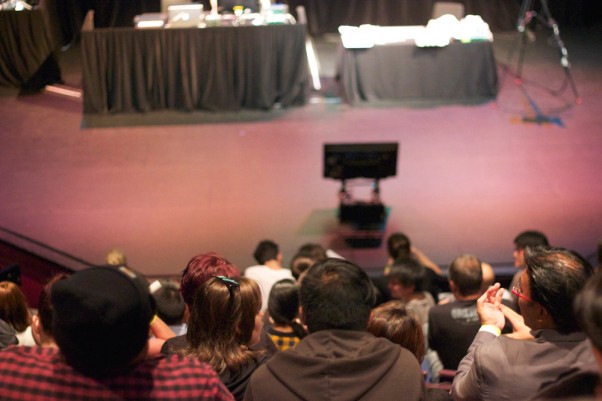 The audience settling in.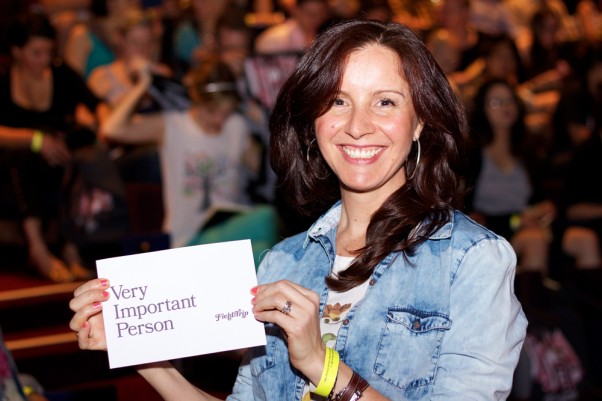 Our VIP's were treated with love.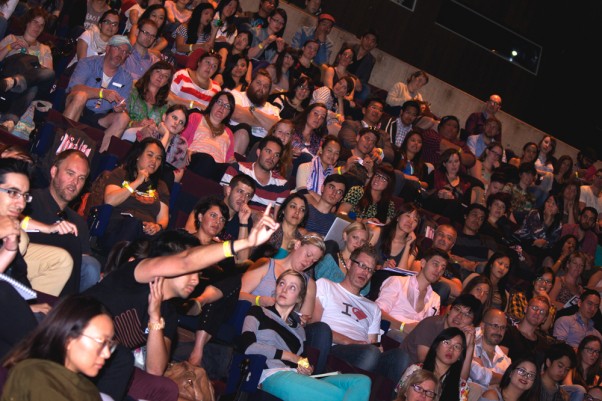 The audience.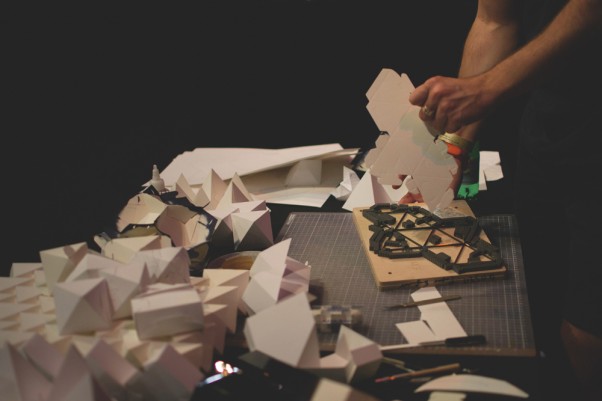 Paper master Benja Harney first got everyone involved in a simple paper exercise, then wowed the audience with some very technical paper work.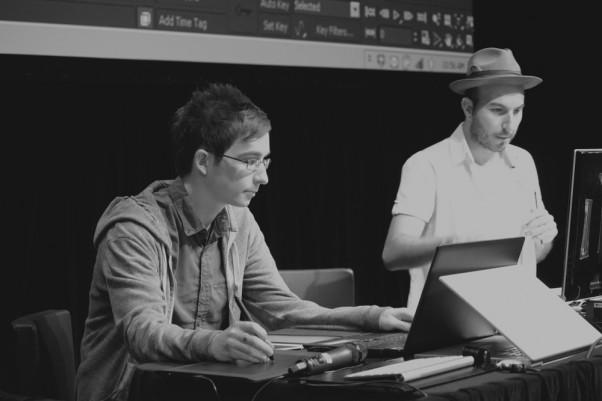 Flutter killed it, and blew minds by delving deep into the process of an Xmas video installation piece for Melbourne's Crown Casino.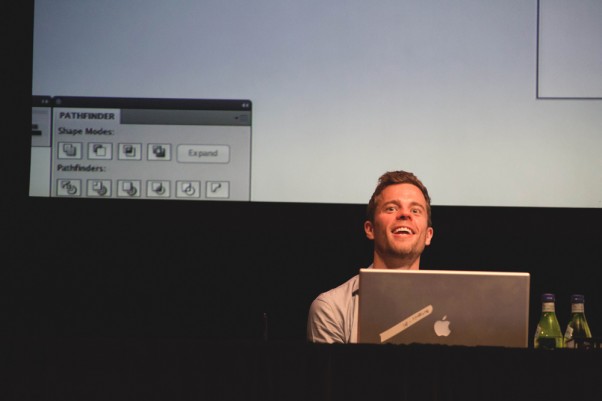 Anthony Calvert made the audience giggle with some funny insights into his infographic illustrator work.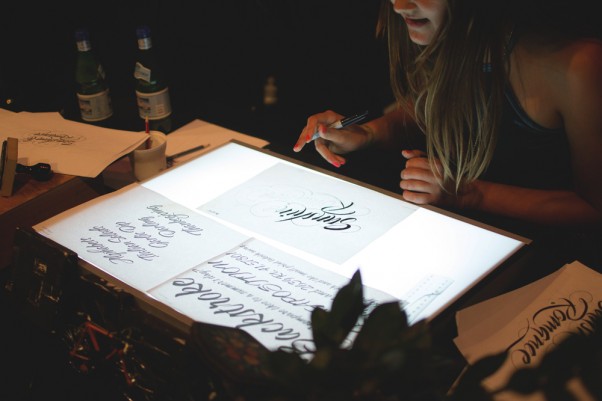 Gemma O'Brien's infectious energy was felt by everyone present. To make her feel 'at home' she  re-created a part of her office space on the stage and wowed everyone by creating typographical piece from start to end.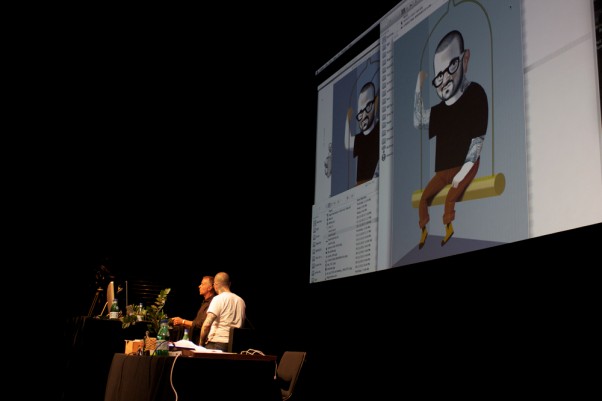 Ex airbrush artist (now digital) Nigel Buchanan had the crowd in stitches with a live illustration of Jeremy Wortsman of The Jacky Winter Group.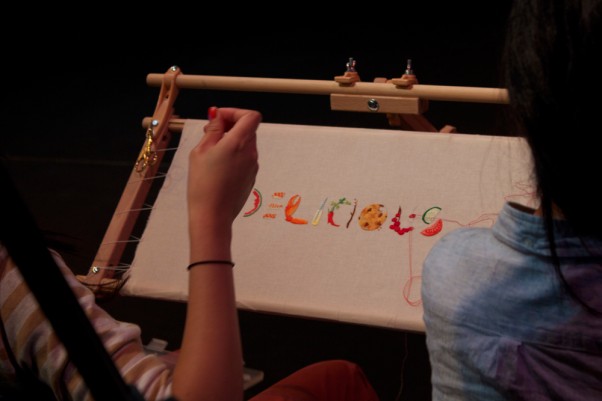 Twin sister outfit MaricorMaricar were so cute and won the crowd over with their intricate embroidery work.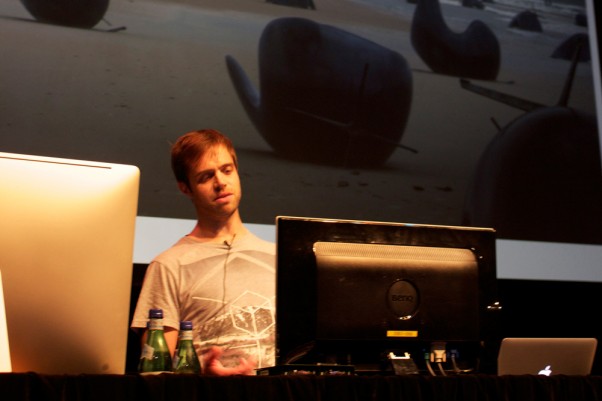 Illusionist Fraser Shiers gave the audience a very in depth technical insight into 3D realism.
For more info, visit: http://www.thefieldtrip.com.au/