A collaboration between the home-grown talent powerhouse, The Jacky Winter Group, and creative community Australian Infront, Field Trip features six multi-disciplinary creative professionals from The Jacky Winter Group, in a unique live format.
The bastard child of an outdoor music festival and a live cooking demonstration, each presenter performs a unique 'act' exclusive to Field Trip which reveals the creative process from start to finish as a new work is created from the ground up.
Last week saw a sold out Field Trip conference hit Melbourne, ACMI at Federation Square. Performing live were Ben Sanders, Eamon Donnelly, Luke Lucas, Mimi Leung, Oslo Davis and Madeleine Stamer.
I was there to help set up as well as soak up all the inspiration and I'm now absolutely charged!
All photos by Mark Lobo Photography: http://www.marklobo.com.au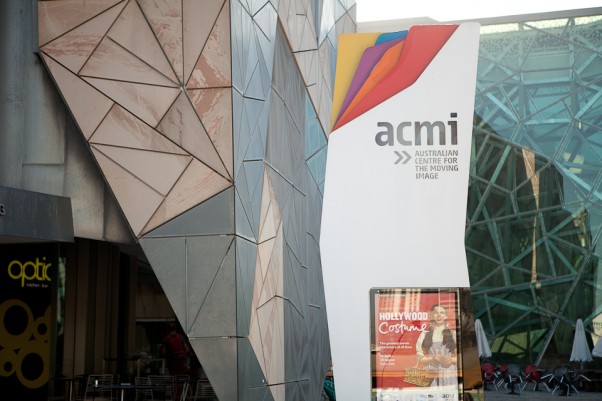 At ACMI Fed Square for the 2nd year running. Such a prestigious venue for our gig, feeling privileged.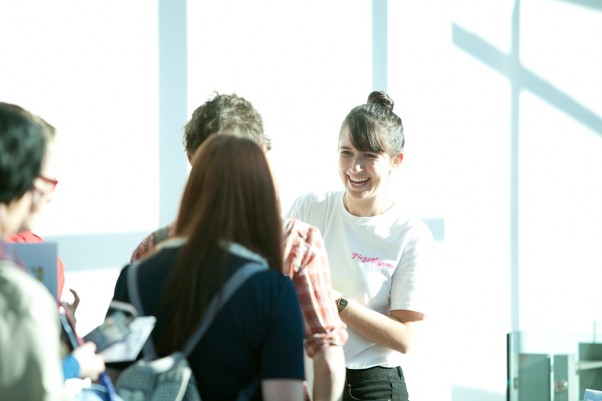 We couldn't have done it without the help of an amazing team viagra 100mg price of happy volunteers.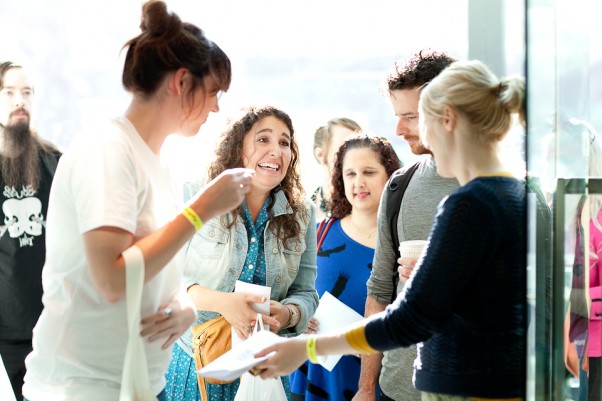 Registration went nice and smooth.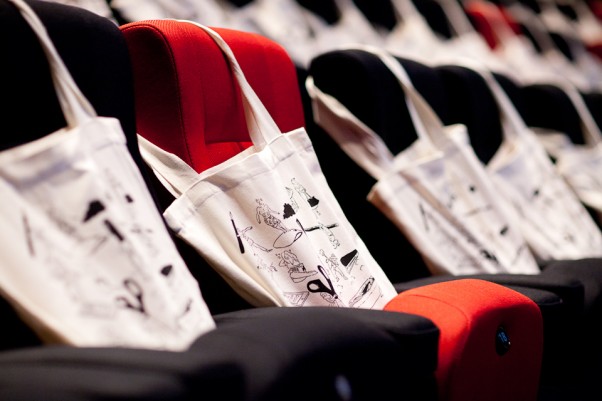 Once inside, punters were greeted by Field Trip tote bags chokka block full with goodies…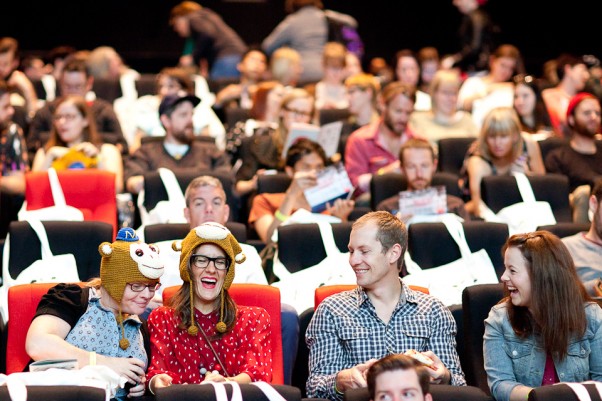 …including fun Mail Chimp hats!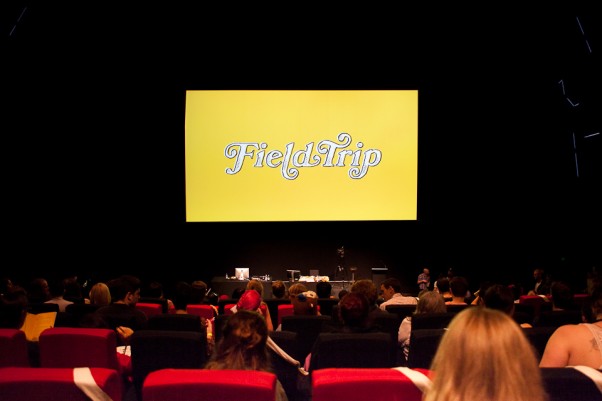 Up on the big screen.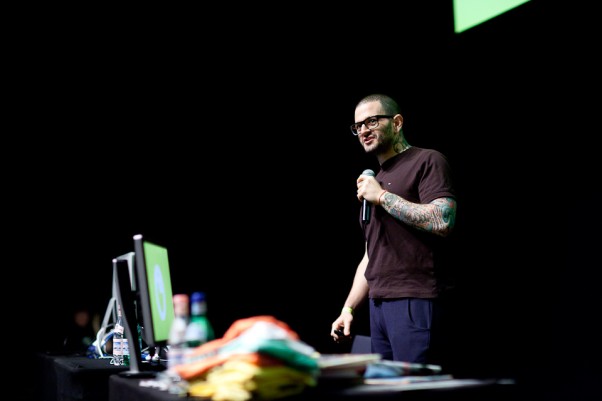 Jeremy from The Jacky Winter Group opened and MC'd for the entire event.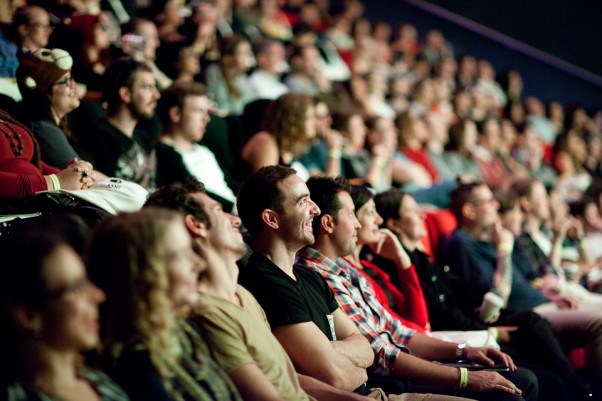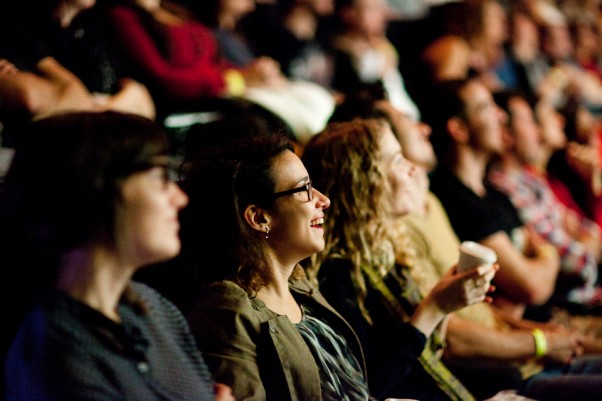 His intro was hilarious, as expected!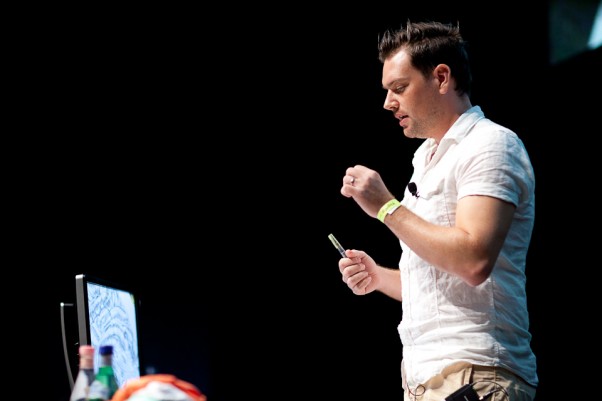 First up was Illustrator Eamon Donnelly (I'm a big fan).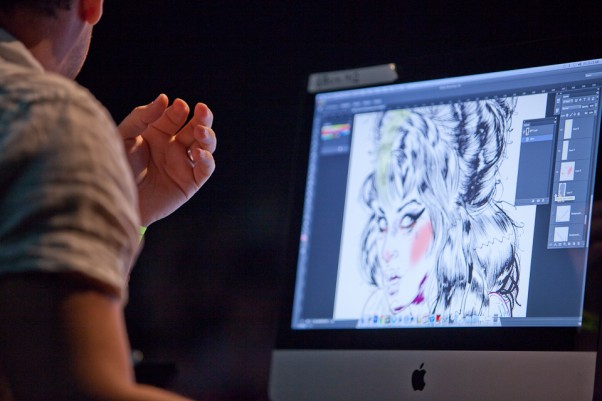 After taking us through his childhood illustration skills he chose to breakdown his complex Amy Winehouse image.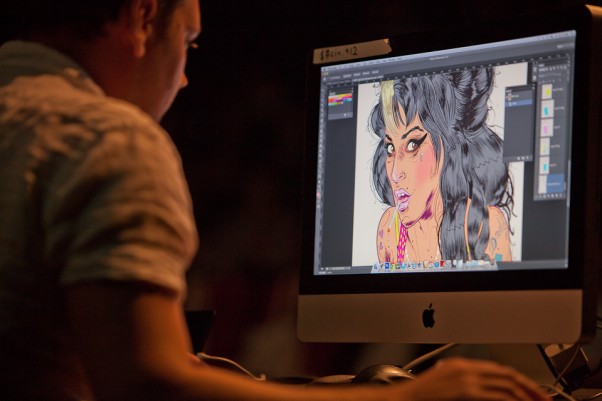 Amazing, right?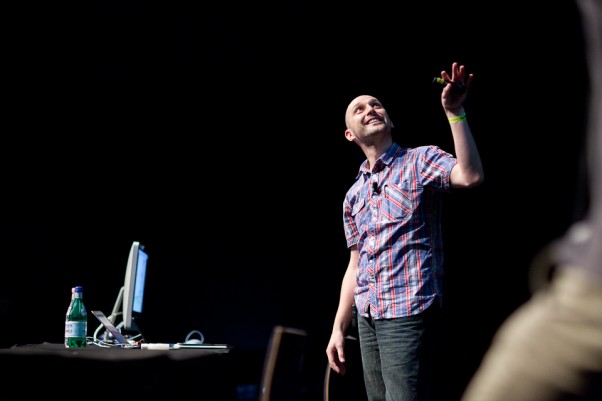 Next up was Illustrator Ben Sanders who was almost completely opposite to Eamon in every way.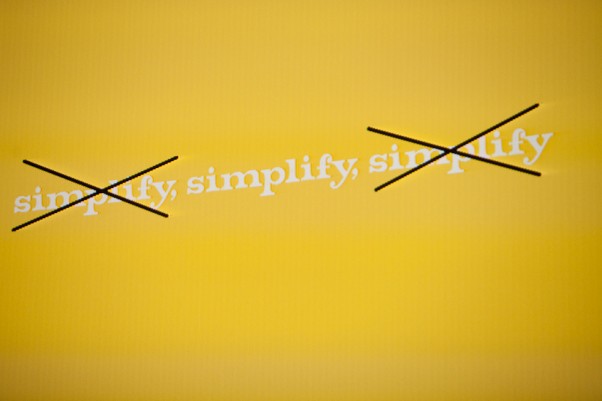 Where Eamon's work takes (at times) days to achieve, Ben's philosophy of keeping it simple see's him finishing work within hours.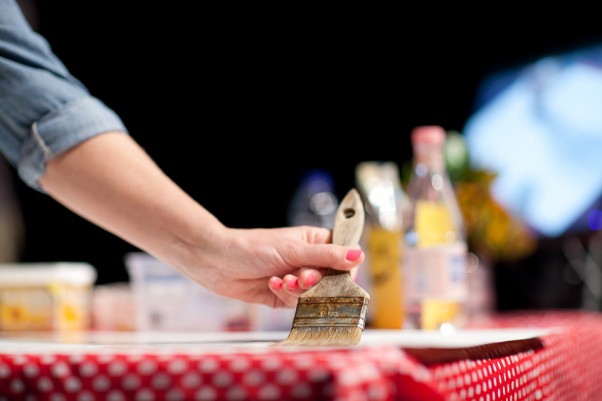 Next up was Madeleine Stamer who took us off the computer and onto traditional art tools.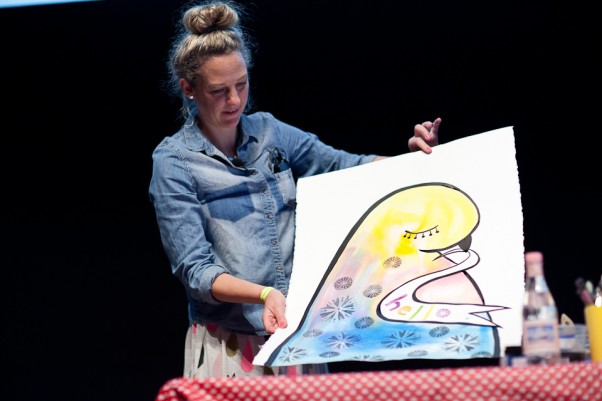 Showing her lovely Mexican folk art style.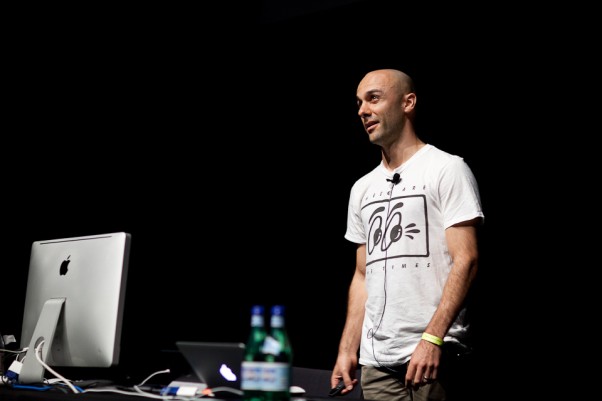 Typographer Luke Lucas has a pretty large following (I'm one of his followers!).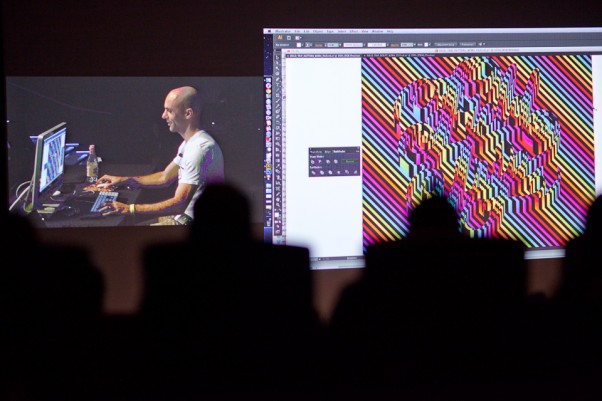 Starting loose on pencil, then tracing and refining in Illustrator and finally treating his piece in Photoshop.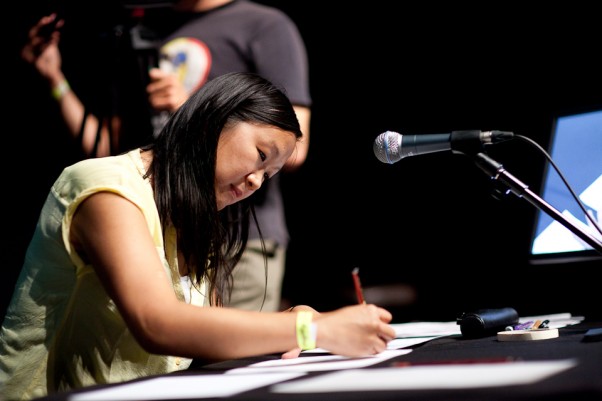 Mimi Leung's creative process blew minds.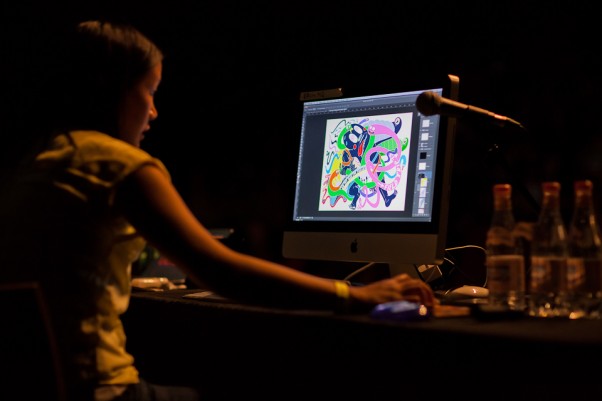 Making light of darkness, Mimi's general ethos of her work.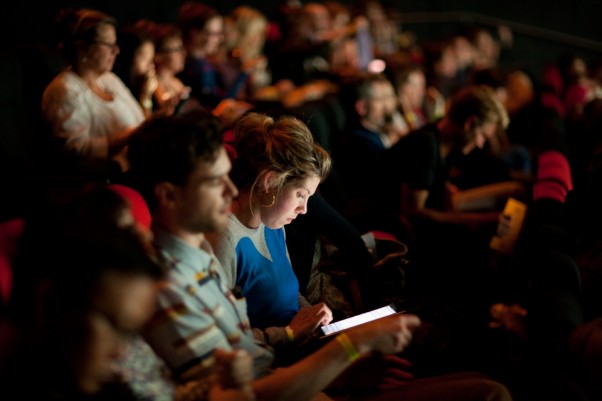 It's hard work sitting in a dark room all day soaking up all the inspiration unfolding on the big stage, but everyone made it and I'm sure everyone walked away rewarded with tonnes of motivation.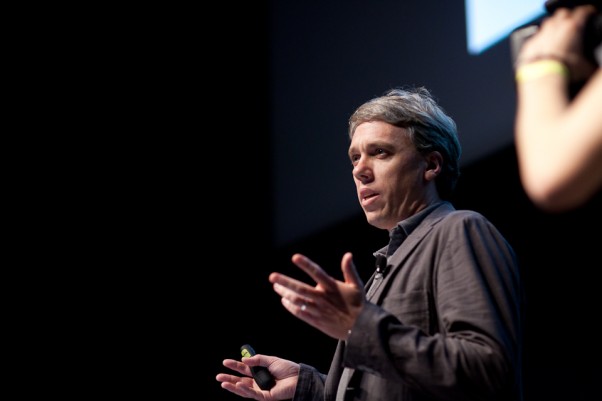 Our last speaker was the famous Oslo Davis, who's illustrations are to Melbourne what Woody Allen's films are to New York.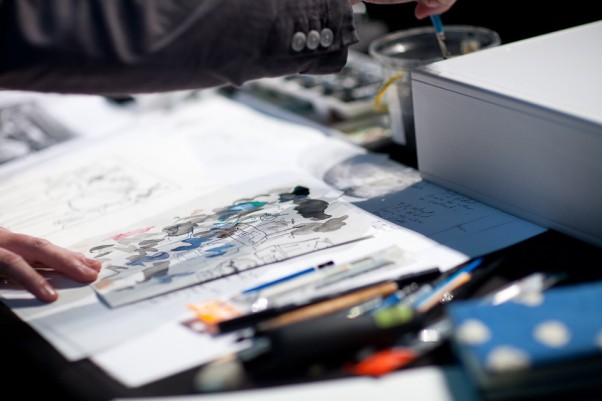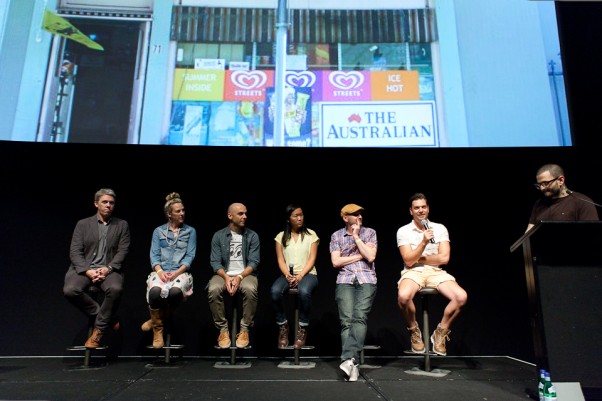 We ended the day with an insightful panel discussion.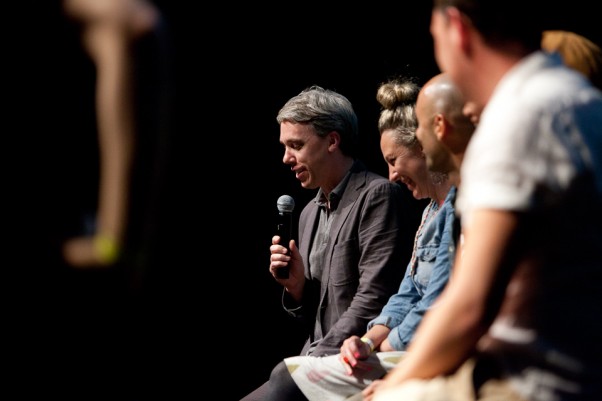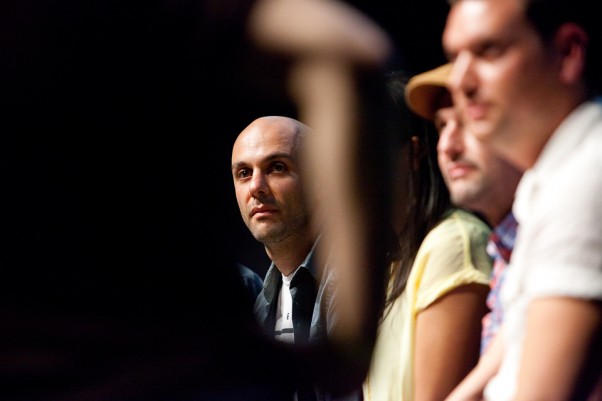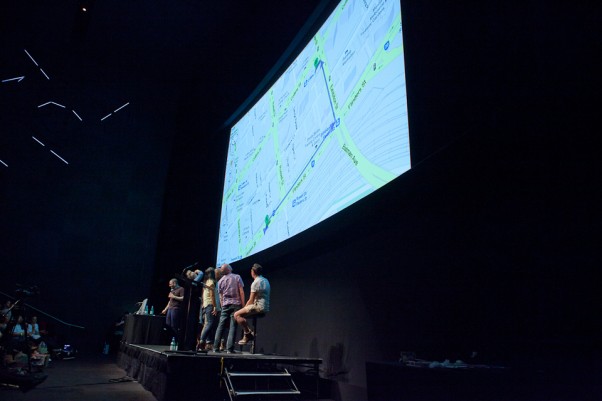 Directions to the Field Trip After Party at Strange Wolf were put up on the big screen.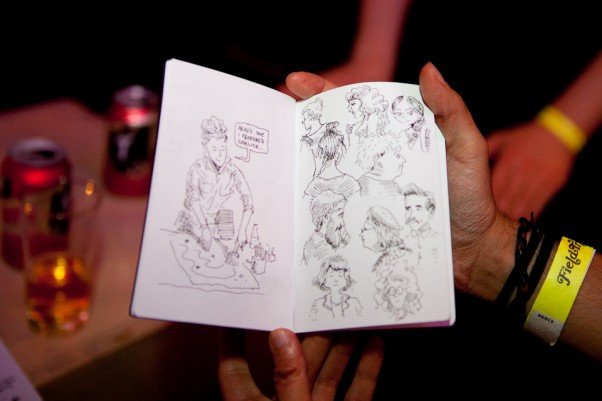 Amazing sketch of Madeleine Stamer!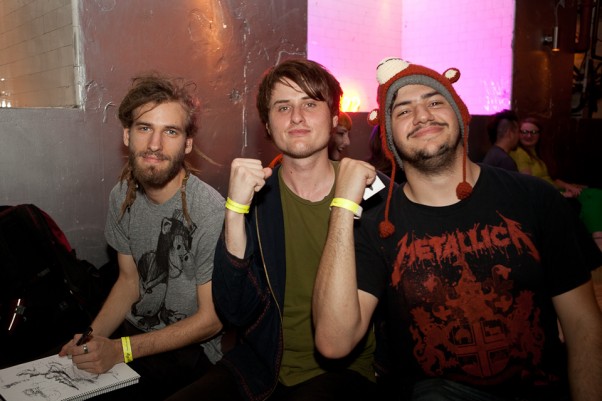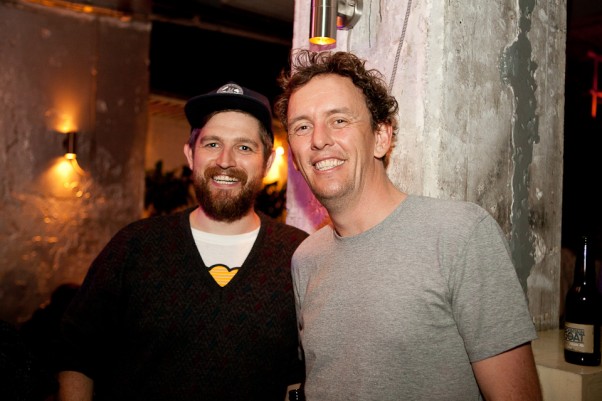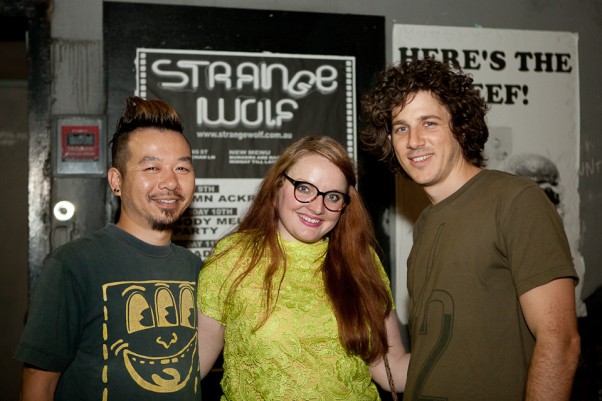 Field Trip hits Sydney 27th August 2013. For more info, visit: http://thefieldtrip.com.au