It's been a while since the last update. I'm still waiting on my coilovers and wheels to turn up, but I've been keeping busy with small things (IE: midnight online shopping sessions!).
Today I got some X-Force headers and an X-Force high flow cat installed at Kirrawee Mufflers. Driving the car back to work after installation was hilarious, mainly because my engine bay was pouring out smoke from the heat wrap bedding in (definitely turned a few heads!!!).
Sound wise I can hear a difference, it's not noisier, it's just a little different. I can't quite hear the 'rustling' header noise I'm used to on past cars I've updated the headers on, but then again I was driving top down (and when I'm top down I can't hear my intake either).
Power wise I definitely feel a noticeable difference. Amazingly the car feels punchier down low at around 3000rpm and when I hit 7,000rpm in first and shift into 2nd it gives off an awesome pop out the back (love it!).
I've also done a few more small things, so will drop a few pictures of those tid bits first, then get onto today's sesh below.
Links:
http://www.xforce.com.au
http://www.kirraweemufflers.com
http://rev9autosport.com

Painted (by Sharpline Paints) and installed front lip.

Couldn't resist buying this JDM ciggy lighter. It's gorgeous!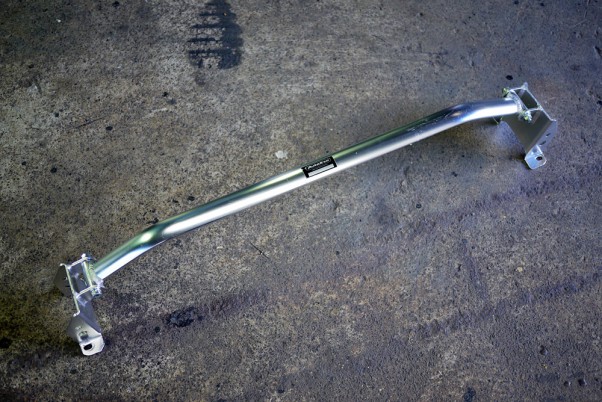 AutoExe rear strut brace.

Runabout mirrors. Always wanted these for my old NA8C, now I have them!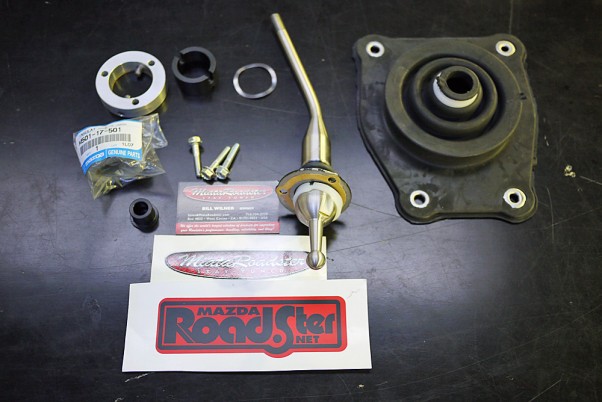 The standard shift is so damn good, but couldn't help but try something a little different. I went for a tall and angled MiataRoadster short shifter from the states. The kit came with everything (very nice).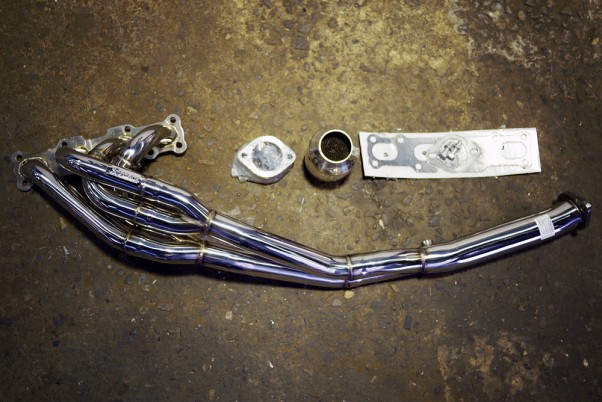 I got some X-Force headers and also an X-Force high flow cat.

I've decided to wrap the headers as I've always wanted to wrap some headers! Wrapping them will do wonders as my intake is hot side. It also makes perfect sense to buy cheaper headers to wrap (as I've heard about how wrap can more rapidly corrode headers).

This morning I was booked in for installation at Kirrawee Mufflers.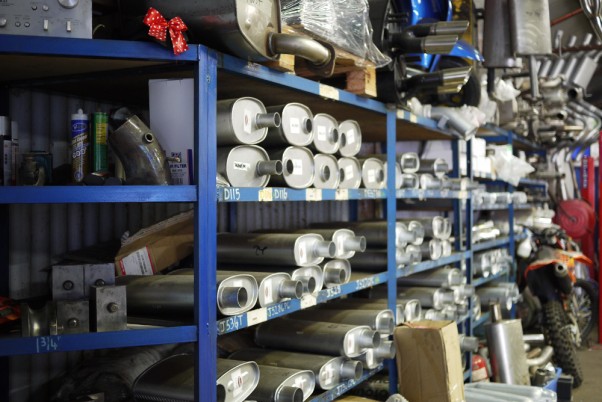 The boys work out of an old shed, which is super old school.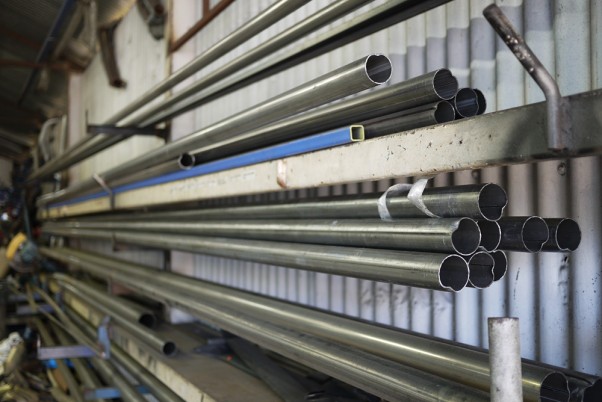 So much patina.

If you've ever wondered what was inside of a hotdog, now you know!

The WRX was in to get a full X-Force system from headers all the way back.

I've been looking forward to getting my car up on a hoist to check out the bracing!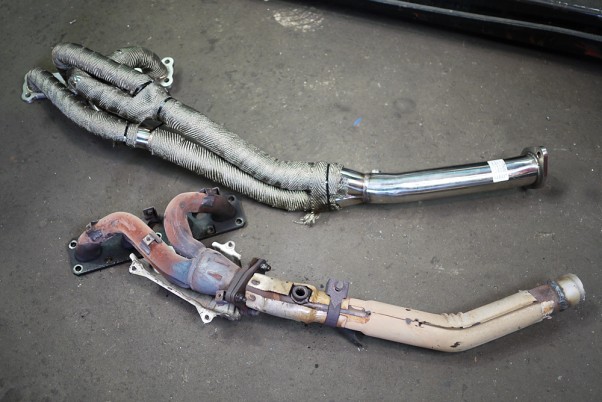 Old headers came out and oh my… just look at them! They're so ugly, and obviously a lot more restrictive than the X-Force headers.

Pete decided to re-use the steel gasket (after cleaning it up) rather than use the supplied fibre gasket. The way he see's it, nothing can go wrong with the steel gasket (whereas a fibre gasket could deteriorate/fall apart).

It was almost like watching a race between Pete installing my headers and cat vs. Robbie installing a full system on the WRX.

The X-Force cat was very short and the guys had to weld on angled tubes to get it to match up with the header's flange and the exhaust flange too. Such finicky work, so awesome to watch them get there.

Welding station (Robbie's welding work is amazing too).

Cat all done.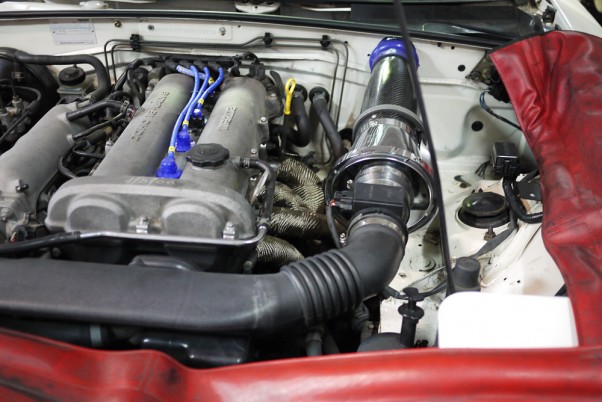 Headers sitting pretty in the engine bay.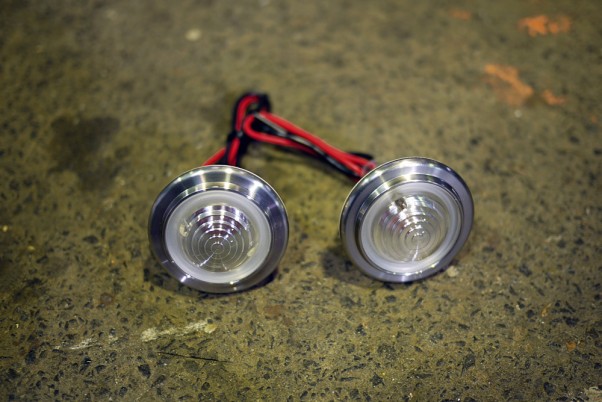 Back at work I had a little box of goodies from REV9. I fell for these Zoom Engineering blinkers, which I once bought in orange for my old car, only to be unhappy with them and sell them. This time around I went for clear ones.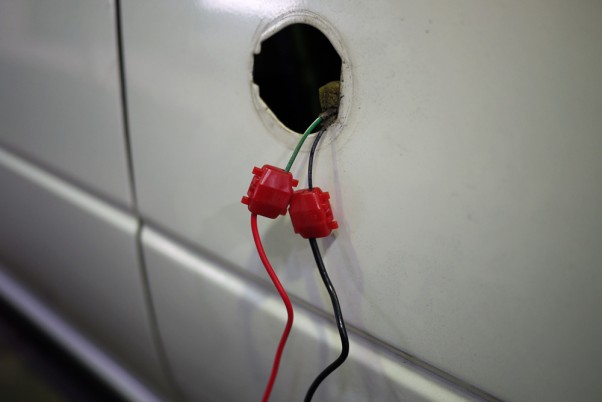 Had to cut into the stock wiring to install them unfortunately.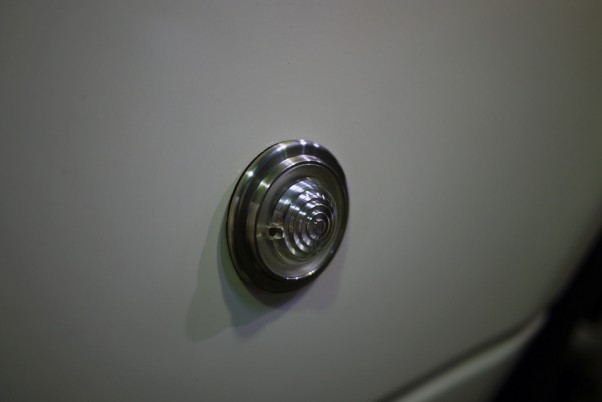 They're really lovely though.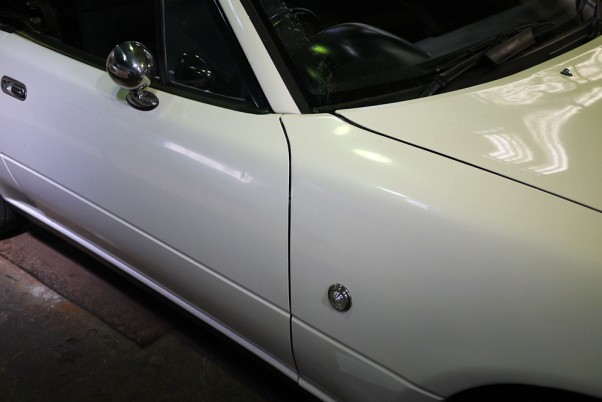 They really suit the Runabout side mirrors too.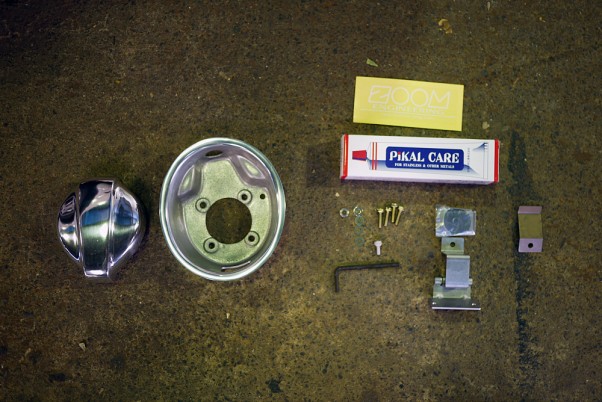 I also bought (another) Zoom Engineering Fuel Cap. It's such an elaborate kit. Love the custom hinge and so thoughtful of them to include metal polish too. Got to love the Japanese!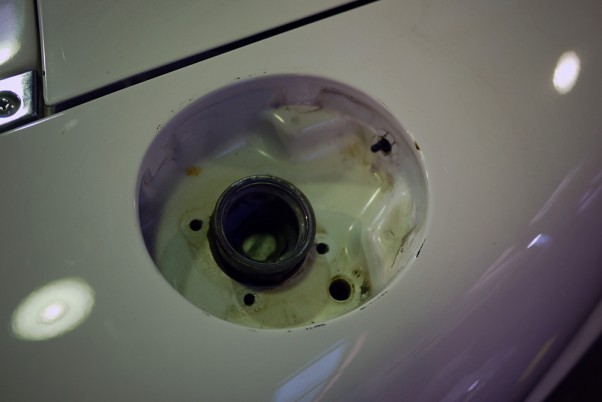 OEM lid comes off.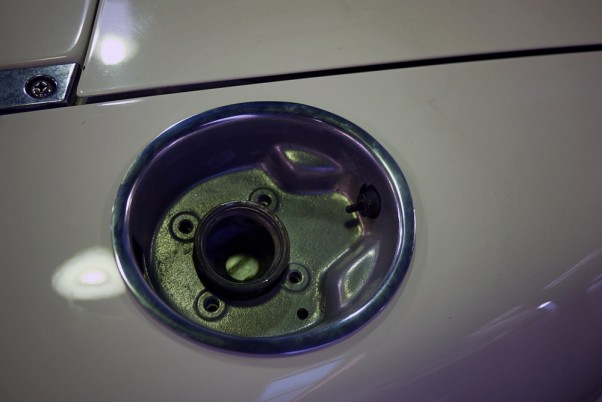 And the base plate bolts down.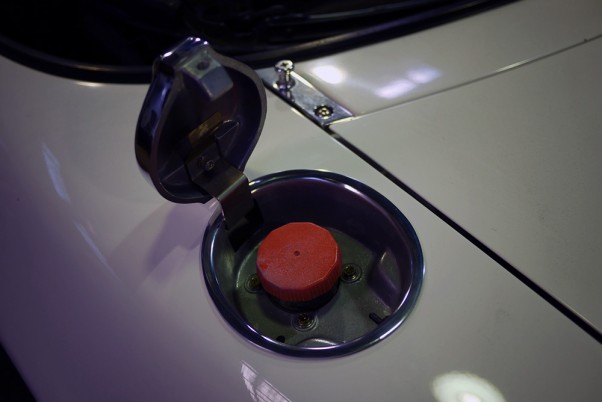 All done, so fun installing this piece.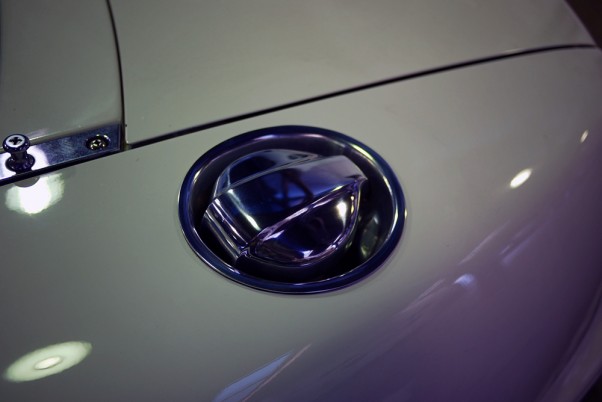 I failed to keep my last one polished. Reggie used scotch brite on his one, something I might do once I get sick of polishing this one.