We like these guys. Ellaspede is made up of a dedicated team of industrial designers. Owned and operated by Steve Barry and Leo Yip, Ellaspede is a hub for motorcycle culture and creativity. Steve, Leo and the team use traditional and modern automotive design techniques to create their hand crafted machines. Attention to detail and a drive to challenge the norm push their designs.
Like Zen, these guys do more than just the one thing. IE: Ellaspede is more than just motorcycles, they also design and develop a range of products from apparel to accessories and unique knick-knacks both sold online and at their store in Brisbane, Australia.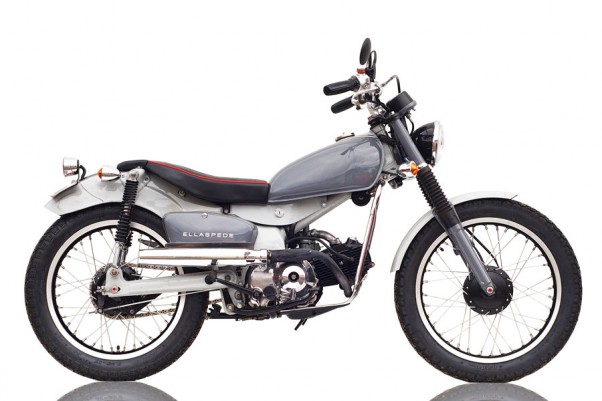 The guys wanted to document the Ellaspede lifestyle in one clip, here's what they came up with.
Ellaspede Lifestyle from Ellaspede on Vimeo.