I'm still a sucker for all these hipster cafe's opening up in and around the city of Sydney. It's easy to hate on the trend, or movement, but for years I was wishing Sydney's cafe/dining scene would be a little more "Melbourne like", and now it is, so I really can't be complaining!
I checked out Brewtown Newtown yesterday and loved it. We had to wait a good 25 minutes or so for a table, but it was well worth the wait and the staff were super friendly despite how busy they were.
Will be back for more cronuts, for sure!

Dat on point converted warehouse, woody wood on wood, rust and plenty of patina style. Brewtown Newtown has taken over the old Berkelouw Books shop which closed it's doors last September.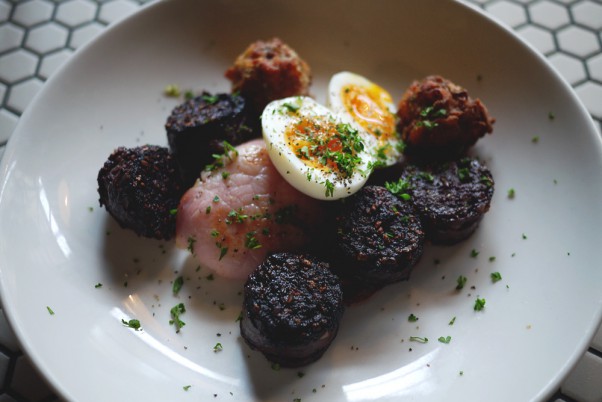 I love blood sausages! Could not resist. Black sausage, hash browns, canadian bacon… was amazing.

Quinoa salad, which was as tasty as a salad gets.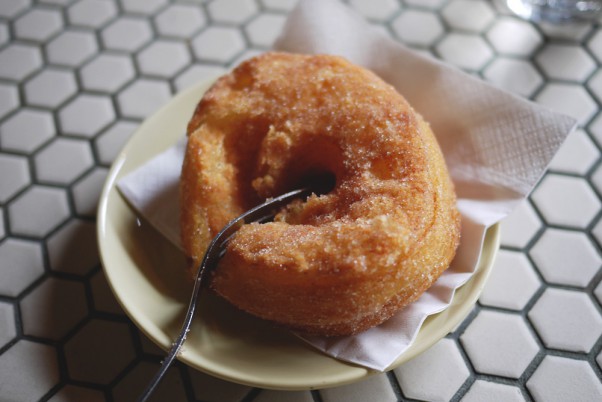 These guys make cronuts, a croissant-doughnut hybrid. They bake them upstairs and a little Asian man comes down the steps with fresh batches every few minutes. I couldn't wait for a fresh batch of the glazed ones so I opted for the cinnamon and damn it was amazing! So soft in the middle. I'll be back for more of these no doubt.