It's been a while since the last update but it's a good one as I've finally gotten all my worn bushings replaced (the bushings were so worn that Dale from DM Motorsport couldn't do the desired alignment last time).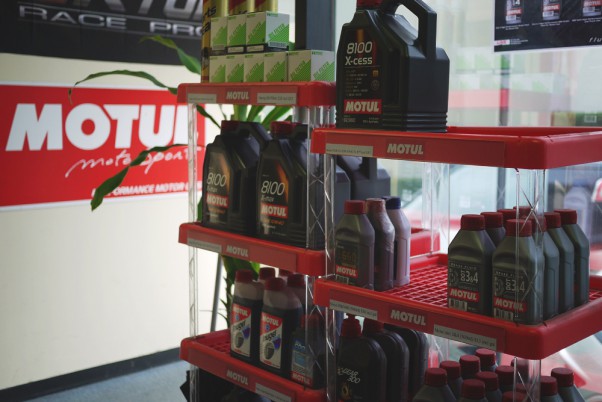 I dropped in to JDMyard and first thing we did was replace all fluids with Motul fluids.

Boot full of Motul goodness. Racing Brake Fluid 600, 100% synthetic fluid – DOT 4 designed to resist to high temperature of racing actuated brake systems. Gear 300 LS 75W-90 lubricant for gearbox designed for the transmission of racing vehicles and Multipower 15W-50 engine oil.

Dirty brown as expected! I'd been speaking to a fellow MX-5 owner who also has an NA that's drinking oil. He suggested that I try Motul Multipower 15W-50 which is designed to increase engine life, has a thicker viscosity and lowers oil consumption due to the low volatility.

Oh that's nasty! Replacing the gear oil.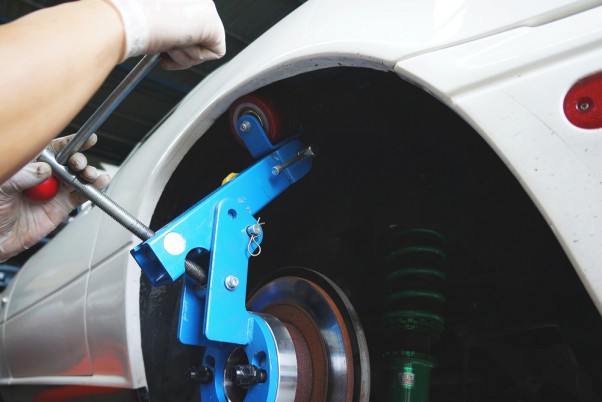 I mangled my front passenger side guard last track day when I came off so I thought I'd better roll all 4 guards. Unfortunately there's bog in the rear passenger side and now I've got to love with some cracked paint on that guard.

Hardrace bushings ready to go in.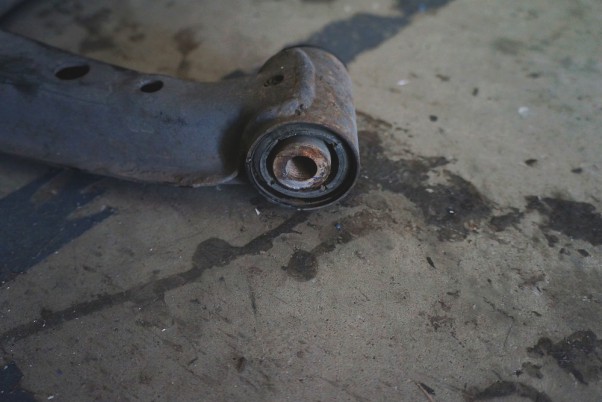 Worn OEM bushings.

Check that! I had a completely bent rear arm which explains the bog in the rear guard. A previous accident? Most likely.

Press.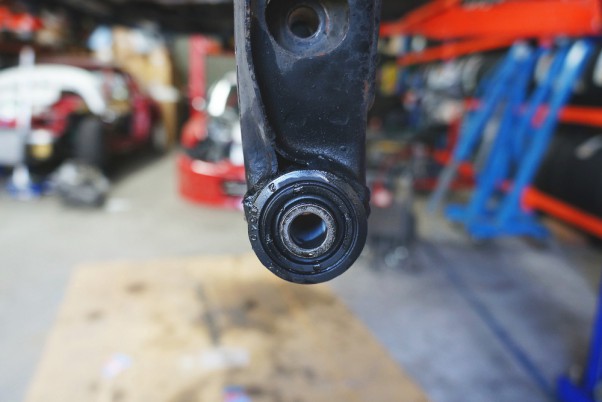 New Hardrace bushings in.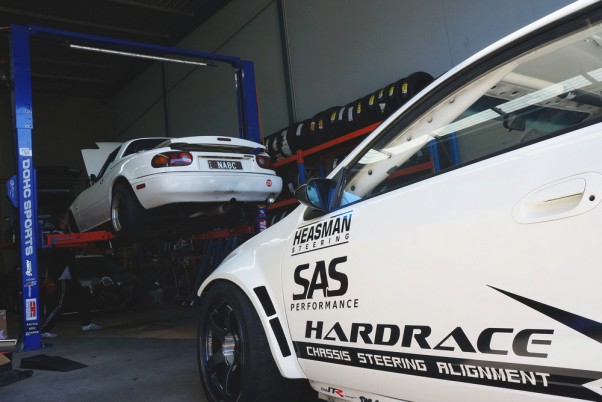 JDMyard's DC5R also uses the entire Hardrace catalog. Next step? A wheel alignment!