Last night we checked out Red Lantern On Riley. Celebrity Master Chef and Restaurateur Luke Nguyen's second Red Lantern restaurant (the original still running strong 10 years in on Crown St in Surry Hills).
More specifically we spent the entire night in the Red Lily Cocktail Bar out the back of the restaurant. A small but racy space with wooden stools and a marble bar. Our bartender Ken was an amazing man and had us exchanging pot shots all night. We pretty much tried every cocktail on the menu, all of which were amazing discoveries, we also had most of the 'bar food' menu which was next level and had some of us saying that it was the best bar food we've ever had.
We got to briefly meet Head Chef Mark Jensen who's the co-owner and brother-in-law, and his wife Pauline (Luke's sister) ran us through every dish that came out. Amazingly Luke was also in the house as he was serving dinner to 2 lucky winners of a competition he ran where the winners were flown first class from anywhere in the world to have dinner with Luke at Red Lantern on Riley! In between keeping the winners entertained Luke came back to the bar to hang out with us more than a few times during the night (he's a champ, as down to earth as they come, we're all converted!).
Enjoy the following photos by Selectnine: https://www.facebook.com/selectnine
Red Lily Cocktail Bar
60 Crown Lane
Darlinghurst NSW 2010
Ph: 02 9698 4355
Email: Bettina Banks – [email protected]
Visit: http://redlantern.com.au/riley
Facebook: https://www.facebook.com/RedLanternOnRiley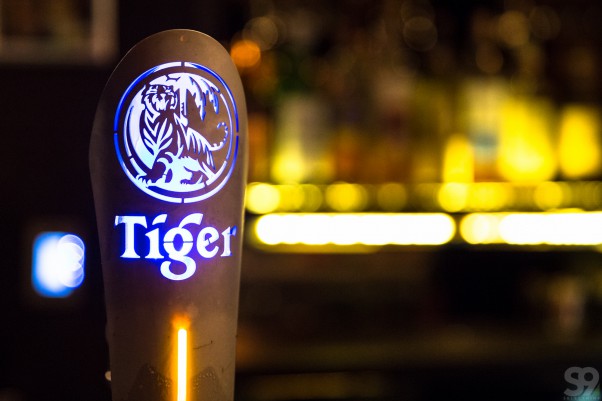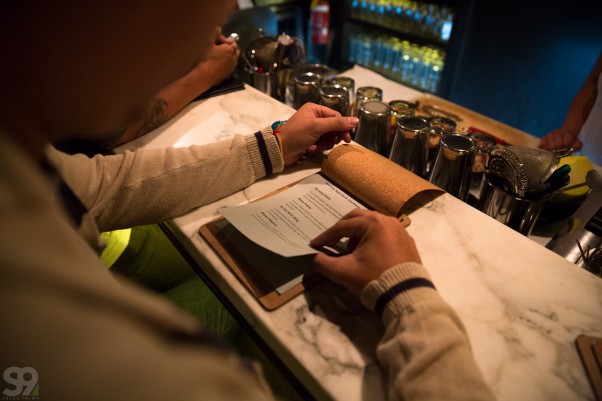 What to choose what to choose?! When in doubt, just ask Ken the friendly bartender!

To get the taste buds going: Ikan bilis (dried anchovies) and nuts.

Perhaps the most loved cocktail on the night. Vietnamese Affogato Martini – Patron Xo Café, Vietnamese coffee shaken vigorously and served martini style with a vanilla bean ice cream float.

Rob enjoying his Vietnamese Affogato Martini (very much).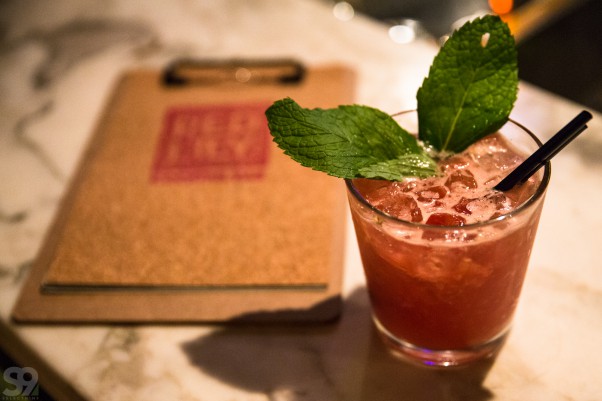 Ken made us this special, not on the menu, such a treat!

Hanoi Beer, it's always refreshing trying new beers and this one didn't disappoint.

Our photographer Ved's select drink of the night! Uncle Ho's Accomplice – 15yr old Matusalem rum, Licor 43 and a dash of chocolate bitters served old fashion style with orange zest.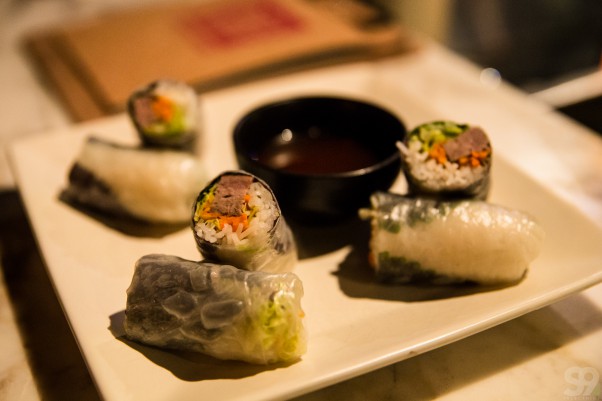 These fresh Vietnamese Spring Rolls really got us salivating.

This dish was delish! Aunty 5's rice cakes with tiger prawns, caramelised pork, pork floss and shallot oil.

So lemony! This was as amazing as it looks. Lightly battered chilli salted squid with fresh lemon and white pepper dipping sauce.

Another massive favourite. Banh Xeo – Crisp pandan crepe filled with kaffir lime prawns and coconut, served with fresh herbs and lettuce to wrap. Interactive, fun, delicious!

Quail even?! Such a seriously sexy dish!

Cooked to perfection (one of our fave dishes on the night). Ca Kho – Pan fried New Zealand king salmon fillet in a caramel, chilli, and black pepper sauce.

Crisp skin Burrawong pasture raised chicken poached in 13 year old master stock (!) with ginger and oyster sauce.

This grass-fed black Angus dish was outstanding. So good that as soon as Sergio put a piece in his mouth he said that he just wanted to not chew and leave it there! Pauline explained to us that the supplier of the meat is a company which chooses who should stock their meat (Red Lantern being the chosen ones!).

Sticky fall off the bone goodness. BBQ pork ribs marinated with hoi sin sauce.

Hey Simmy!

Luke was everywhere. In the restaurant at the front, cooking in the kitchen and even entertaining us behind the bar.

His sister Pauline really looked after us, so awesome. She also spent the time to run us through every single dish served.

Justin and Luke Nguyen.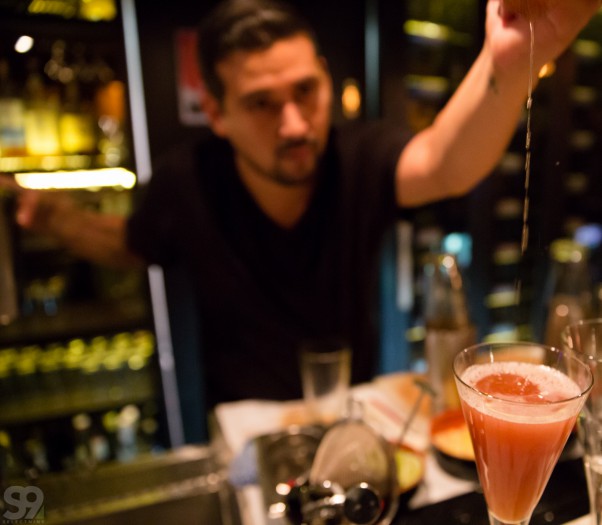 Our bartender Ken was an absolute star, damn we kept him busy that's for sure!

Down the line!

Calvin Orosa was singing and playing  great down tempo Soul, R&B all night, at the end of the night we twisted his arm to let our Simmy sing a tune, she sung Basement Jaxx's "Good Love" and she absolutely killed it! What a gal!

Snipered! Luke enjoying the live entertainment.