This cold and rainy weather has made me all about the soupy noodles these days and one of my faves is the udon at Menya Mappen in Sydney CBD. Check those silky half-boiled eggs, man! I'm the biggest sucker for runny yolk and it's the smooth, creamy ontama that brings me back errrrr'time. That up there, is the chilli pork udon with 2 eggs. Fuck yeah.

Mappen are now also doing Tonkotsu soups which you'd be most familiar with when eating ramen. Aileen went for this with udon and kara-age.

Apart from being delicious, I love Mappen for the the fun little experience that it is. From the old Japanese movie posters that deck the walls to the way you order, it's a nice retreat from the cold outside and makes you feel like you could be somewhere completely different.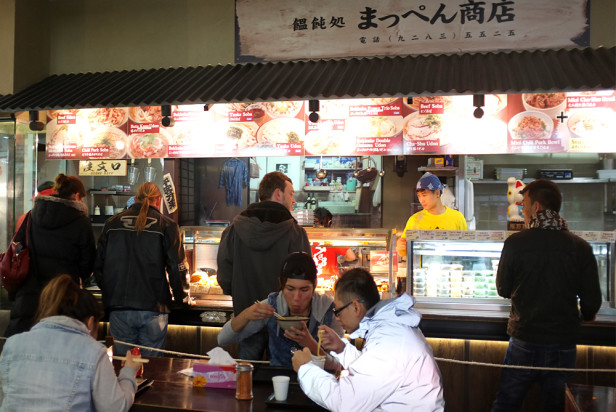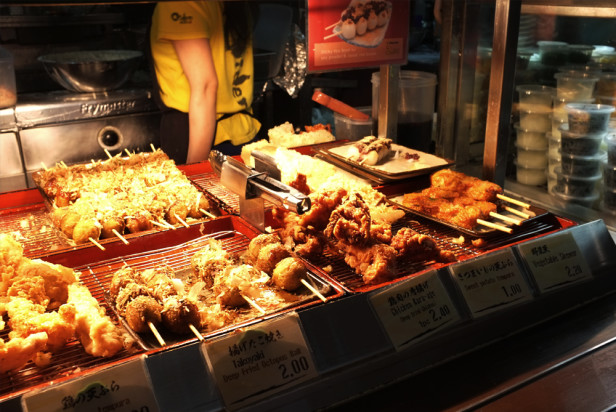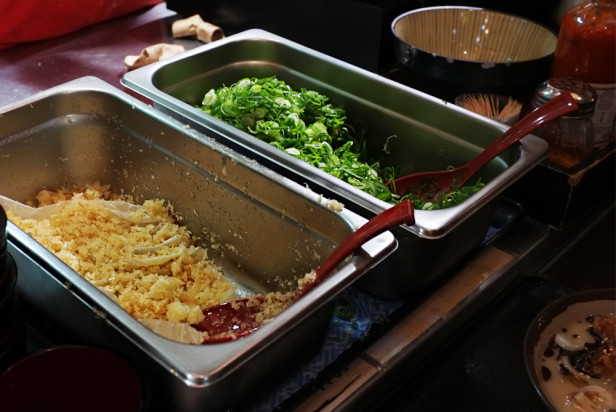 This joint works cafeteria style. You line up, tell the nice man or lady what you want (Udon or soba? Soup or sauce? Beef? Pork? Chilli pork? How many eggs?) then slide on over to the tempura and sides bar. I usually skip past all this and just go crazy on the tempura flakes and shallots but wakame is always pretty tasty if you can fit in a side.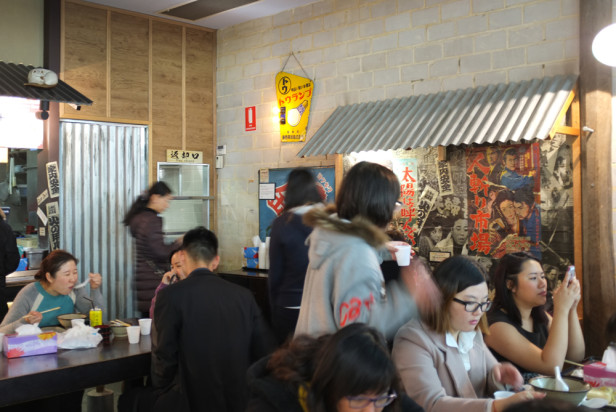 Before you can enjoy your meal, though, you need to find somewhere to park yo' ass. The idea is to order first and sit later – you're not supposed to save yourself a seat before you order and you'll see signs telling you so. While the thought of trying to find somewhere to sit whilst balancing a tray of hot noodle soup might bring on the cold sweats, it's generally pretty alright – people eat their stuff and GTFO. Once you've secured a spot, sit, relax and sluuuuurrrrrrp! If you like your spice, don't forget the shichimi… and to return your tray when you're done!
Visit: http://mappen.com.au