Kevin from Whatthefad soft launched Brewristas, his new cafe during WTAC, but we were just too busy to get there at the time. Yesterday we finally got to check it out and we're totally blown away. It's next level and it's going to change coffee culture in Sydney… mark our words!
The shop is right across the road from the Glebe school/weekend markets. Such a great location. Leafy, lovely. Inside it's still a WIP but already, the vibe is amazing. It's quite spacious too with 3 distinct areas (we went for the courtyard out the back!), it's comfy in there, cozy but interesting, especially with all the interesting looking hardcore coffee gear sprinkled around the space.

Like this siphon. Kevin from Brewristas tells us that coffee and science has always gone hand in hand, in fact, this is similar to how Albert Einstein brewed his coffee and that his method has been refined and improved over time.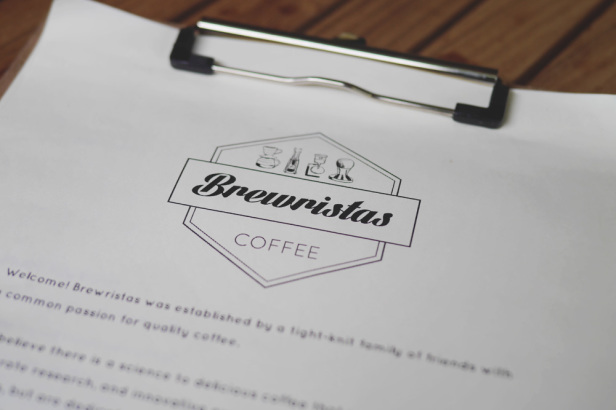 First stop: The Menu, which tells the Brewrista story well, and was loaded up with so much fancy coffee (and a legit chef in whites making amazing food too!) that we felt lost, luckily all the Brewristas staff are there to educate, and before we knew it we were geed for what was to come.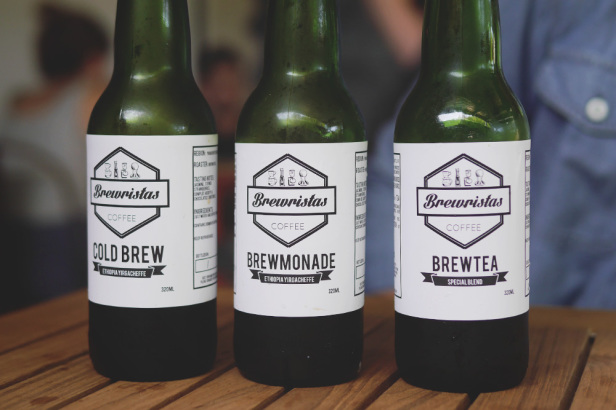 There's a LOT of coffee on the menu, but these are Brewrista's 3 babies. Cold Brew, Brewmondae and Brewtea. All 3 are produced by gently dripping filtered water through freshly grounded coffee for 12 long hours resulting in smooth, syrupy & aromatic coffee. Love the health warning labels on the bottles, massive buzz, cold and refreshing, perfect for summer!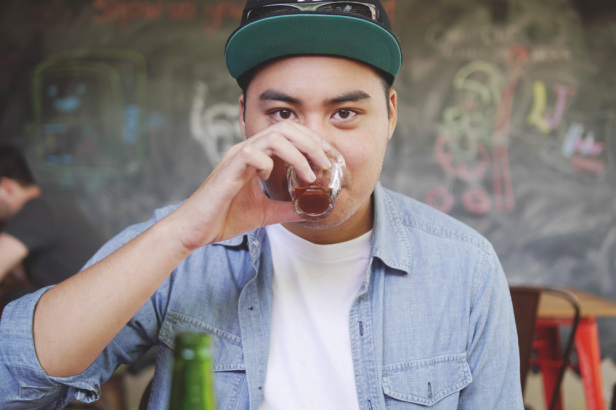 Alain dug the Brewtea the most (a perfect fusion of tea and coffee = double caffeine!), the Brewmonade which is fused with homemade lemonade has to be the most interesting of the 3, an acquired taste which will for sure have you craving it before you know it. Personally I loved the Cold Brew, perfection!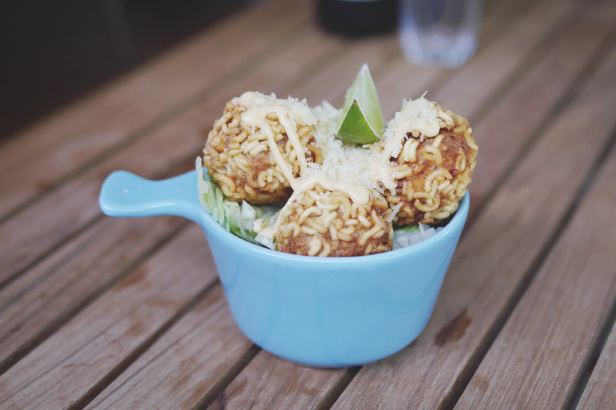 We couldn't resist Kevin's Balls (haha). Spicy little balls filled with roasted pork belly, tofu, kimchi, sweet potato, all encrusted with shin ramyun.

Out the front the guys are still serving Caps, but the hardcore coffee station where all the special stuff is made is out the back.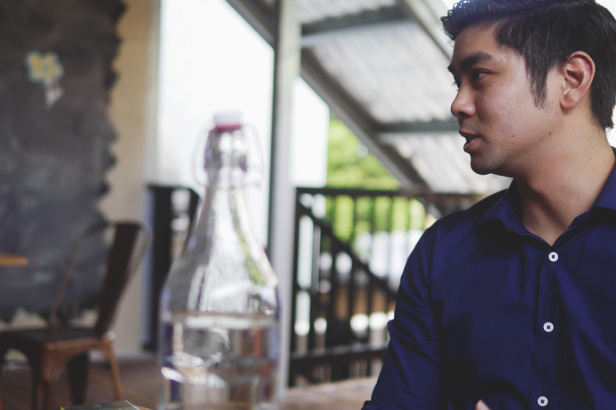 Boss man Kevin left his hardcore coffee station to come chill with us for a bit. 14hr long days but it's all paying off. So much passion, he's onto amazing things with Brewristas, we're so psyched for him and his team.

Cold Brew Station.

Be sure to drop in. Forget the Cappuccino, go for gold! Also note they're open till late! Great conversation and drinking fine coffee at night might just become a thing!
Brewristas
73 Glebe Point Road Glebe
Web: http://www.brewristas.com.au
Facebook: https://www.facebook.com/brewristas