Brooklyn Boy Bagels (BBB) has opened up in the old school sleepy suburban suburb of Matraville. Owner Michael Shafran looks and sounds the part, with a thick American accent, he's somehow managed to bring a bit of Brooklyn to Sydney, and we're totally stoked about it!
The shop's a little hard to spot from the street, but it's decked out real nice with old world American memorabilia and Biggie Smalls, Robert De Niro (as the Taxi Driver) and Banksy-esque artwork on the walls.
They'll be celebrating the 4th of July in style, so if you're free, be sure to drop in next weekend for an epic feed!
Brooklyn Boy Bagels
448 Bunnerong Rd, Matraville NSW 2036
(02) 8540 4595
http://www.brooklynboy.com.au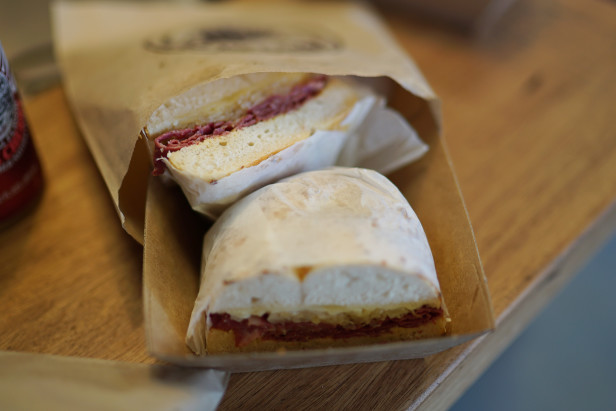 Corned beef, mustard and pickle on a garlic bagel in the feature image, and this is the pastrami reuben with sauerkraut.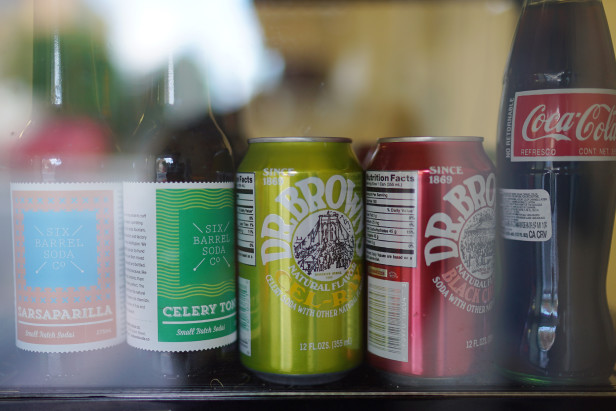 We went for both the Dr. Browns. The Celery drink was whack! Black Cherry was all sorts of Sarsaparilla like goodness.

The whole shop is themed so well.

Look out for the art, we'll be back for more!