Today I had a booking at Spinning Wheel Tyres to get a fresh set of Toyo R1R tyres fitted to the Golf. I only recently fitted a set of Bridgestone RE003's, which have been absolutely awesome in the dry and wet, but I'm sponsored by Toyo now, and I did miss the fat semi-slick like profile of the R-S3's I had on before. These R1R's bring back the fat, big time (as they're 245 wide where the R-S3's were 235).
Bruno did an awesome job fitting the tyres. These tyres are just so fat that I made the call to remove the 10mm spacers up front. I knew the rears were going to be an issue as I had no spacers on the rear to begin with! As soon as we dropped the car off the hoist we realised my wheel studs were too long up the front (longer studs because of spacers) so we moved the rear studs to the front, and Fulvio at Spinning Wheel lent me a set of nuts just so I could drive home.
Thing is I couldn't drive home. The rear tyres were literally up against the body!
Luckily Stu (Spinning Wheels' wheel alignment guy) was in the house. He's a magic man and managed to max out my rear camber. The rears don't rub unless I hit a bump, but it doesn't take much of a bump to rub so I'm either going to have to cut away some fender lining, or I might even have to size down the rears to 225.
Thanks:
Toyo Tires Australia: http://toyotires.com.au
Spinning Wheel Tyres: http://www.spinningwheeltyres.com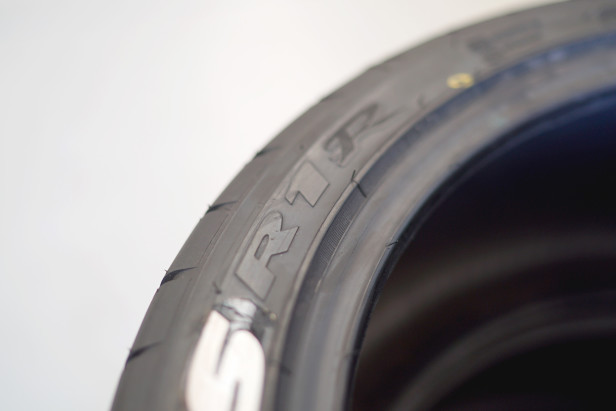 Toyo Proxes R1R's. More info on the tyre here.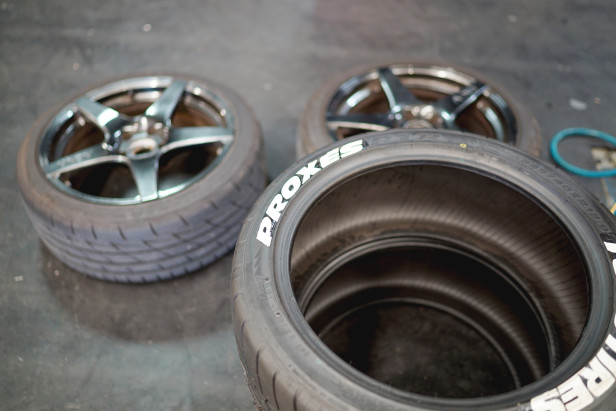 VERY square sidewalls! Just what I missed about the R-S3's I had on before the Potenza RE003's.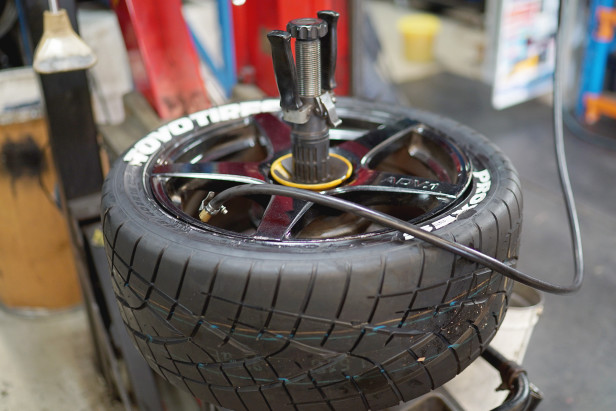 Chunky as!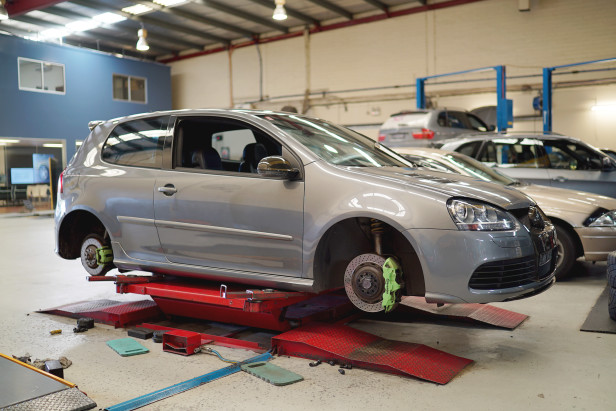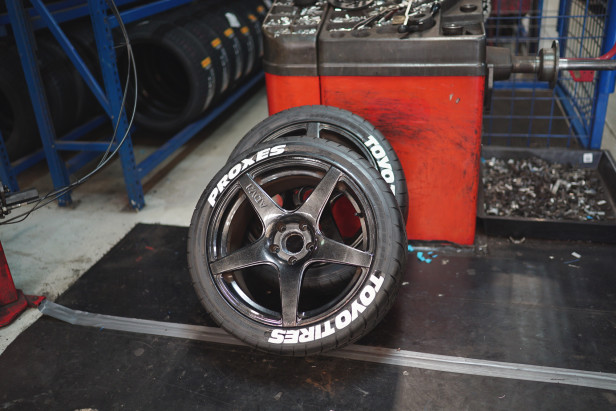 37psi and balanced with black wheel weights.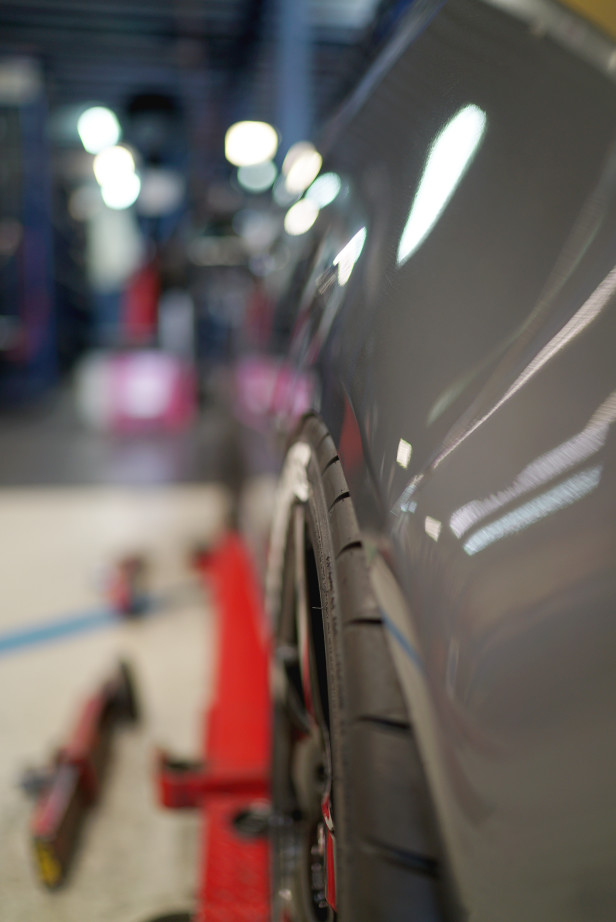 OK… so the rears are going to be an issue!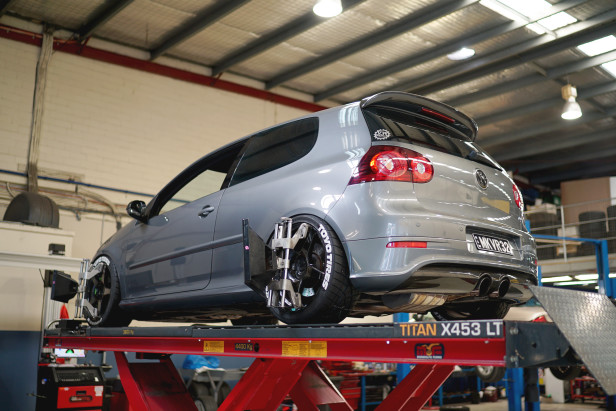 Magic man Stu tried his best, maxing out my rear camber.