I have been waiting since March to attend the most decorative car event in the state of North Carolina known as Dank Fest. Dank Fest is a car event that celebrates automotive culture. Bikes, Hot Rods, heavily built Domestic vehicles, and a mix of fast imports and hellaflushed imports. This year, Dank Fest 5 was held in Greensboro, North Carolina at the Greensboro Coliseum Complex. 30,000 square feet of space for VIP parking, Premier parking, and general admissions parking. The weather was superb for shooting. The sun was not too harsh considering it was going to be a partly cloudy day with temperatures in the high 80's to low 90's.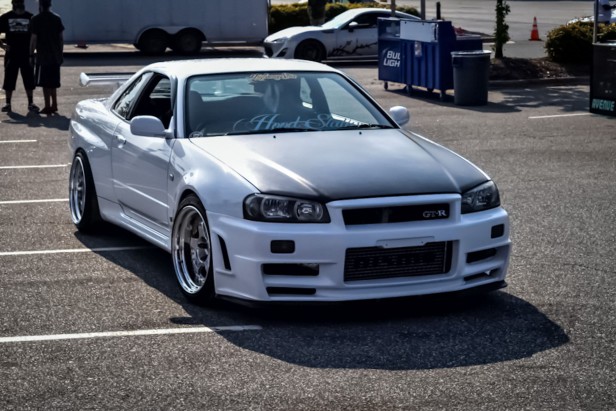 There were tons of great vendors and sponsors at the event that attended. The Tuner Evolution (NC) booth was there passing out flyers as they prepare for Tuner Evolution in Charlotte and showcasing limited edition East Coast Bullies merchandise, and had beautiful import models. Ncstancehouse had their wicked builds by the booth too. Hood Status Clothing & Goods, Slammedenuff, Avenue Performance, DankFest booth, Shockerjoe, Dragon Vapors, Charm Garage, Greensboro Speed, and many others. CarDrugs.com and Beyond Royalty were vending at the event selling stickers and apparel. Tarmac Apparel was there giving out free tee shirts and hats as well, which I thought that was pretty awesome! uRace Simway was present at the event allowing you to put down the fastest lap of the day and you can win a chance to race in their car in the 3D virtual reality experience. Choice of car and track! Pretty Little Drivers/Riders were there passing out free car was samples and recruiting. D2 Racing debuted their new air suspension setup for your car. TruHart was right next to them showcasing some merchandise also. Coilovers, lower control arms, lowering springs, and air suspension. So if any of you gearheads need a new suspension setup, you might want to contact D2 Racing or TruHart. UNICast Graphics was onsite cutting custom vinyl's on the spot! How freaking rad is that?!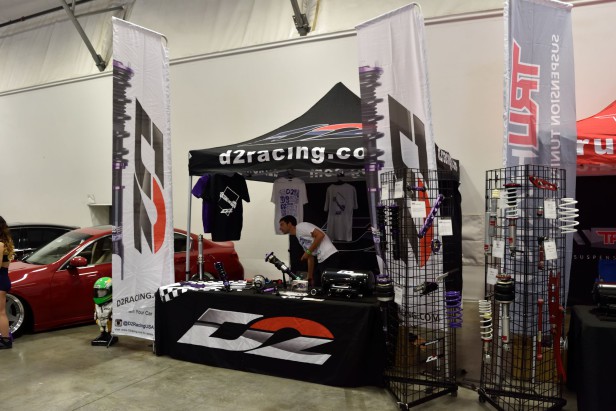 D2 Racing Booth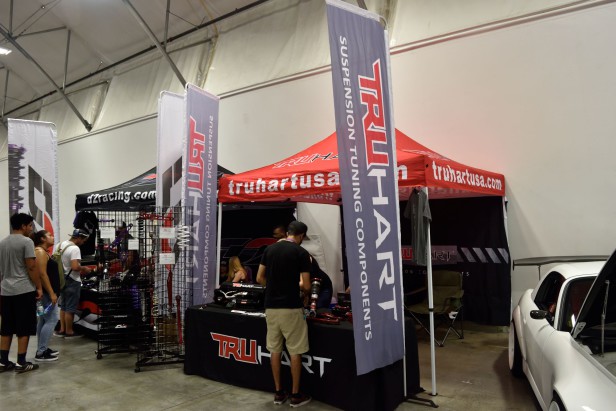 TruHart Booth
Wilkesboro Crew had set up some great contest for the event like the Low Car Limbo sponsored by Sir Shift, Lip Sync Battle Royal, and the epic Miss Dank Fest contest. The Miss Dank Fest contestants featured great models Paige Elizabeth, Samantha Williams, Maria Arvelo, Leslie Welborn, Lyndsie Phommachieng, Hannah Sell, Alyson Branch, Victoria Summers, Aubrey Hood, and Alexis Cook. It was an array of beauty on stage as ten resplendent models did what they do best. Tough competition throughout the contest. Alyson Branch was third place, Leslie Welborn landed in second place, and the gorgeous Hannah Sell took first place and was crowned this year's Miss Dank Fest. Congratulations Hannah Sell! I definitely had the time of my life at Dank Fest. Catching up with all of my friends, seeing custom bikes, custom hot rods, beasty domestics, and some the most outstanding looking imports. Two important individuals within the car community were not with us. Bill Miles of Flawless Fitment and TeamRPM, and Joshua Brian Wiles of Wilkesboro Crew. We definitely miss you guys. Dank Fest was a huge success. I dedicate this to Bill Miles and Joshua Brian Wiles. Thank you Wilkesboro Crew and Trey Chavis of Hood Status Clothing & Goods for putting on great event! See you all next year! Enjoy the photos.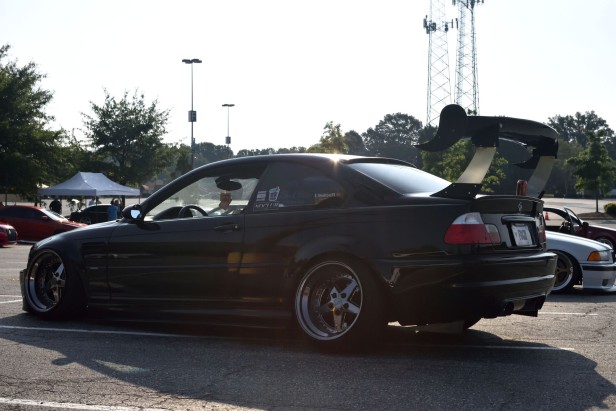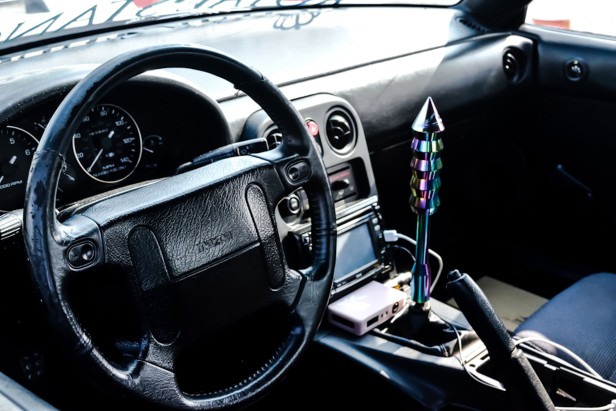 Paige Elizabeth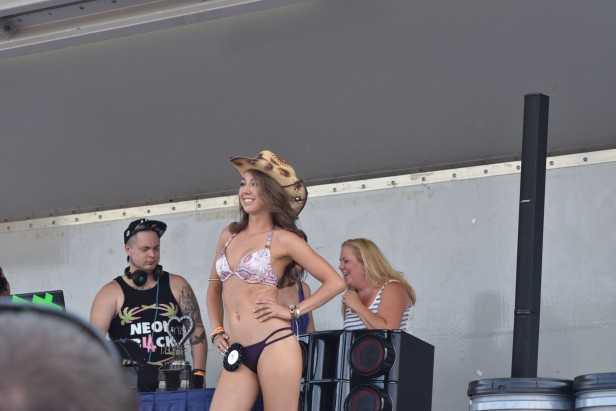 Samantha Williams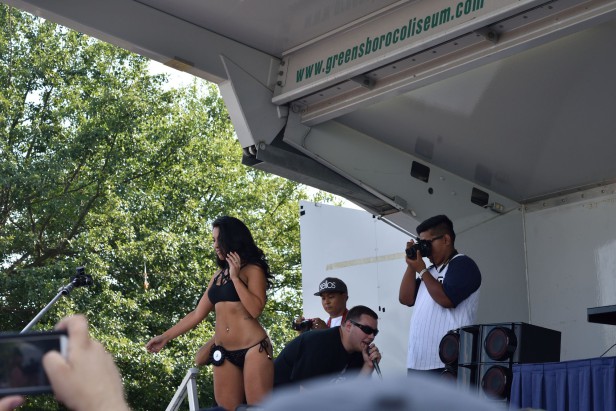 Maria Arvelo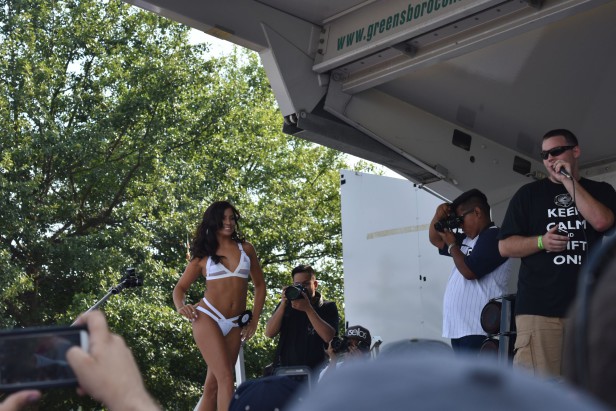 Leslie Welborn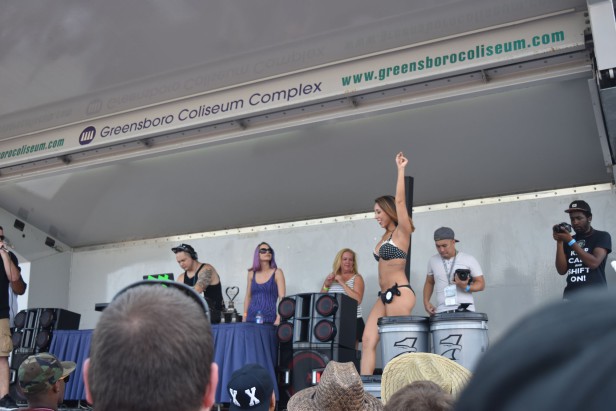 Lyndsie Phommachieng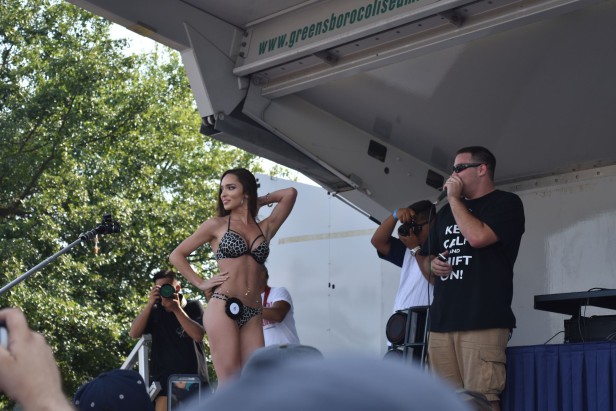 Hannah Sell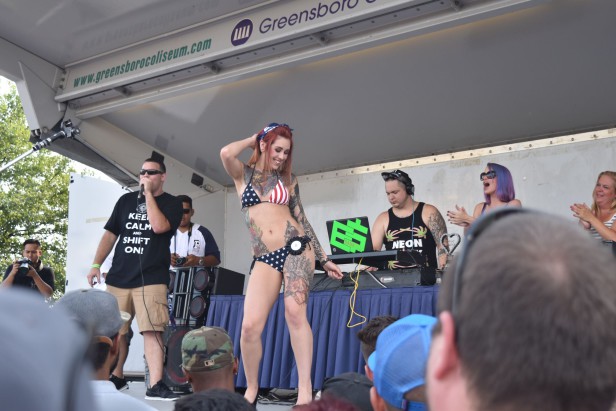 Victoria Summers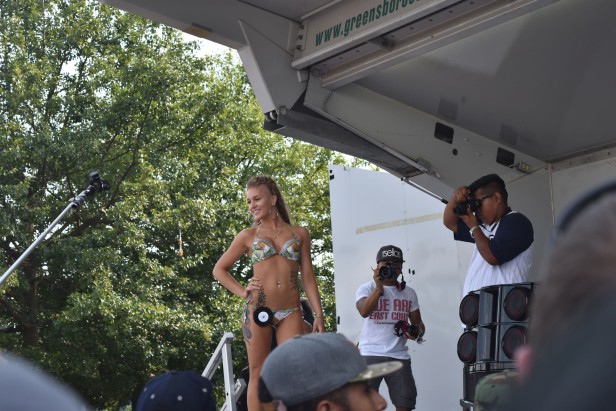 Aubrey Hood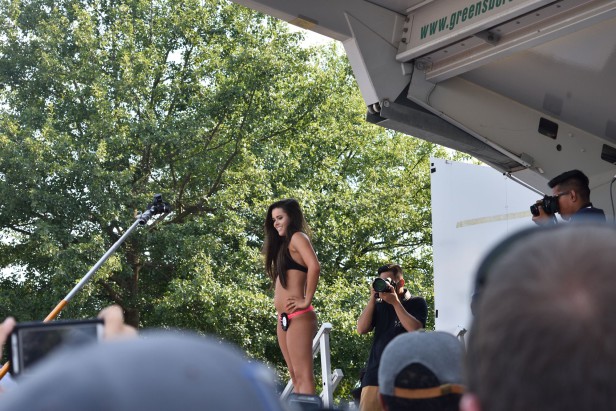 Alexis Cook
Alyson Branch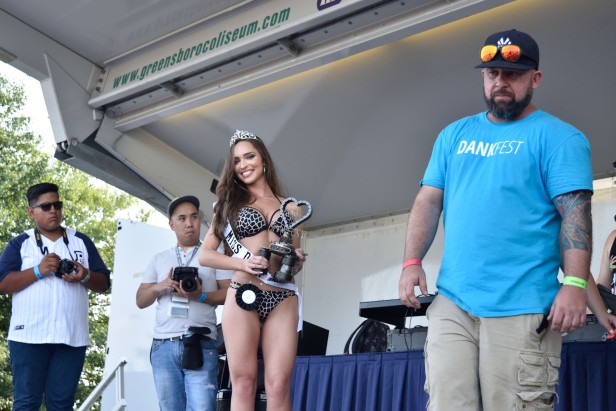 Miss Dank Fest winner Hannah Sell with Blake Minton