Anyone else guilty of spending hours on the explore page within Instagram? I'm always on the hunt for cool new cafes in Sydney (Yes I have an album of screenshots dedicated to food and places I must try – lol I think I have a problem) so when I kept seeing copious amounts of katsu food porn filling me news feed, I had to do something about it!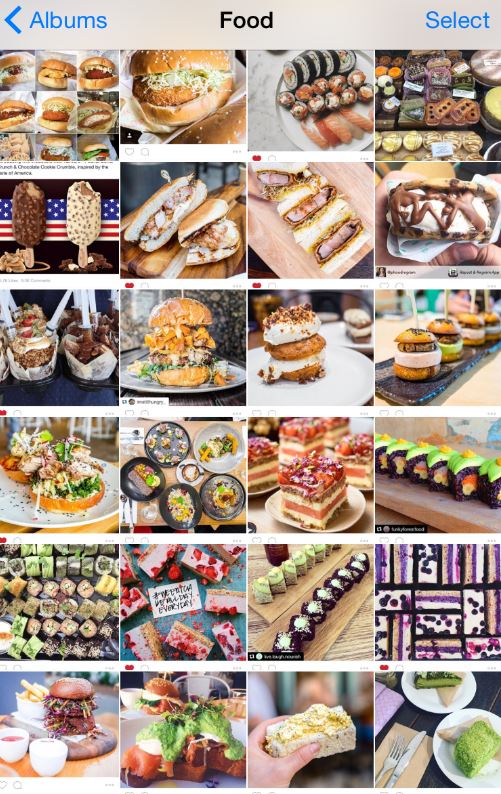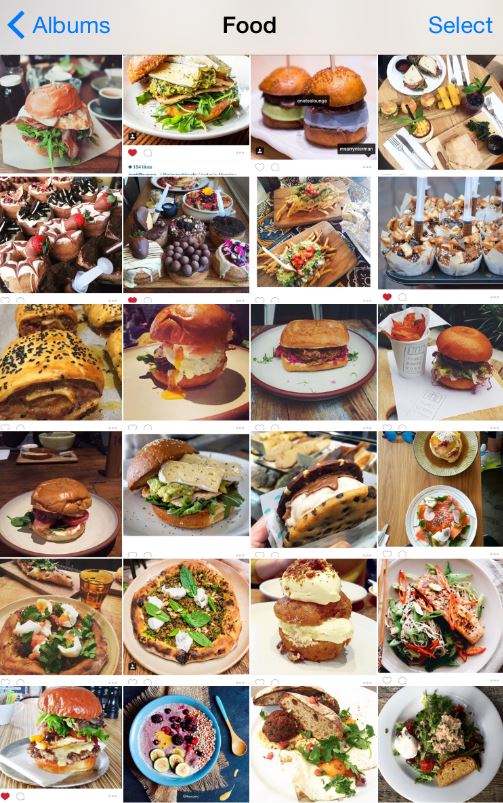 Katsu sandos aren't easy to find in Sydney which is probably why they're walking out the door at the newly opened Cafe Oratnek in Redfern. Lucky for me I have every Monday off which is perfect for checking out cafes as you miss all the weekend crowds, so this week I decided to venture over the other side of Sydney with my Japanese work colleague, Rika-san who was super excited to be a passenger in my skyline – she gets overly excited when I come on boost haha!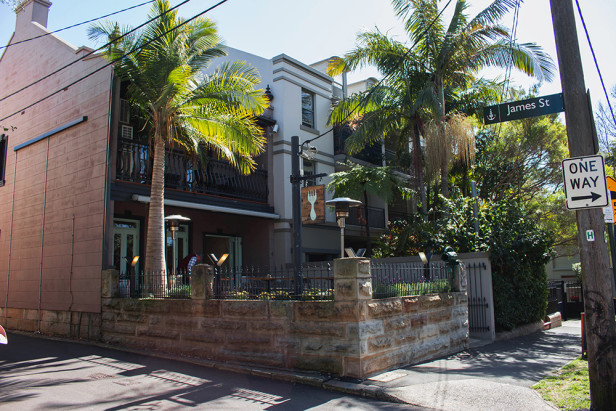 After a 30 minute drive, we reached our destination. The cafe itself is situated within a beautifully kept Victorian Terrace with an outdoor courtyard which reminded me of my uncle's former funky cafe 'Artichoke' in Manly.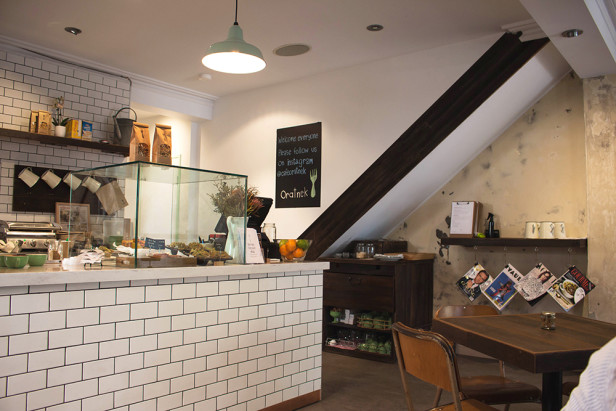 The joint is run by Kentaro Takayama, the former Head Chef from the highly-renowned Bills restaurant (which I visited whilst in Japan) and 'Oratnak' is actually Kenny's name in reverse – cool!
The Japanese influences are evident in the lunch time menu which kicks off at 11:30am. After salivating for weeks over the pork katsu and Japanese fried chicken, and talking about it at work pretty much every day, we didn't even need to read the menu.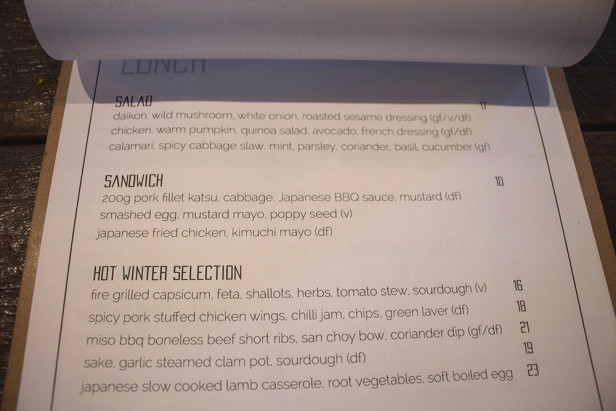 Whilst we waited for our food, Rika sipped on her hot Mecca coffee whilst I admired the Interior.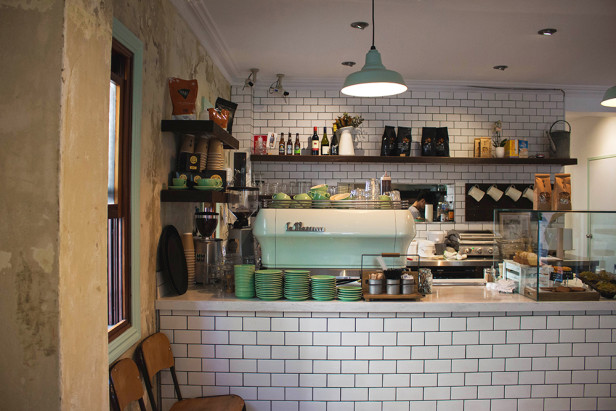 The mix of deliberately exposed brickwork, white subway tiles and rough rendered walls added character within the warm earthy toned Interior and it was surprisingly nice to be seated in a wooden school chair again – something I would've never said throughout high school!
Now for the part you're all waiting for…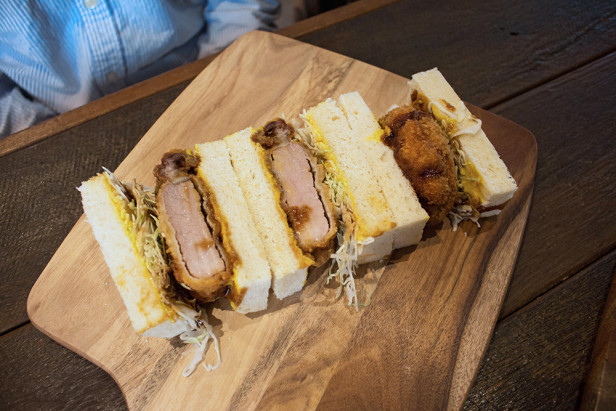 The Pork Katsu sandwich, with cabbage, mustard and Japanese BBQ sauce – an absolute killer combo! The crunchy panko goodness is so damn yummy and the portion of pork is incredibly generous.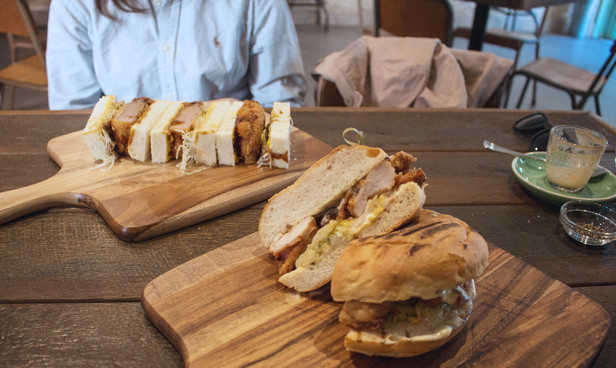 We went halves in everything so when it reached my turn to try the Japanese fried chicken sando, I pretty much demolished it within a minute. It was soooo satisfying and tender! The creamy, spicy kimuchi mayo oozed from the soft bun. Urgh I want to go back already!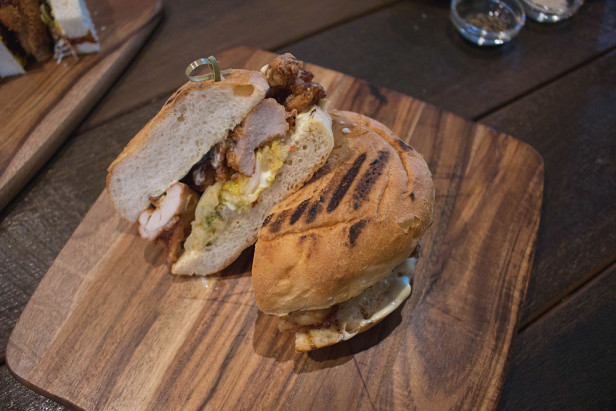 If you're a katsu lover then you have to check this place out. Oh and they also have matcha lamingtons and other yummy matcha treats! Unfortunately they didn't have any lamingtons when we visited, however I'm pretty sure you can pre-order some on their website. The super friendly staff told us they sold as many as 140 lamingtons over the weekend, so if you're a matcha lover make sure you get in early as I hear they go fast!

Let me know if you guys check this place out!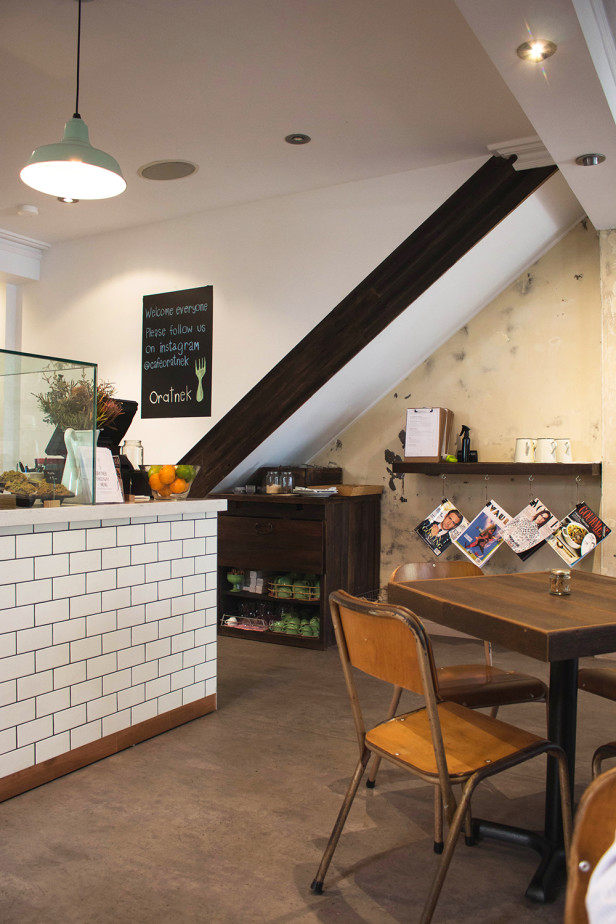 Cafe Oratnek
4 Pitt Street, Redfern, 2016
www.oratnek.com.au
7.00am – 4.00pm MON-SAT
8.00am – 4.00pm SUNDAY