Each year at the World Time Attack Challenge held in Sydney there are a few cars that really catch my attention and Oliver's clean, widebody S13 was one of them.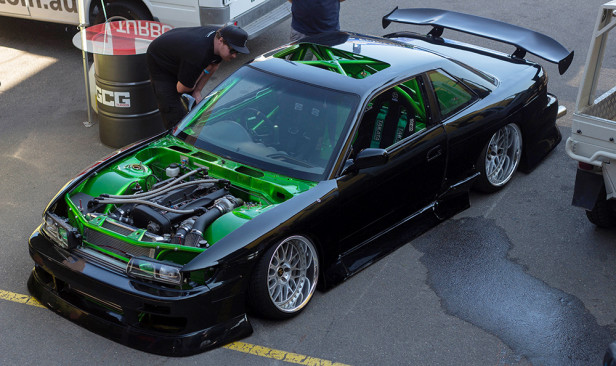 After dedicating a long year full of sleepless nights, Oliver completed the car just in time to drift at Queensland's Matsuri where he practically broke the internet. I had seen this thing all over Instagram and Facebook so it was rad to see it in person.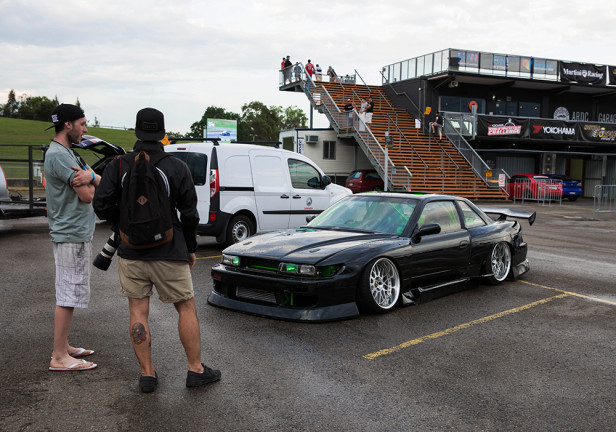 After Matsuri he trailered the car down to WTAC to feature on the GCG Turbo stand. I grabbed a few shots of his car then went to say hi, but he basically bailed on me so I later bailed on him when he asked me out to dinner. ✌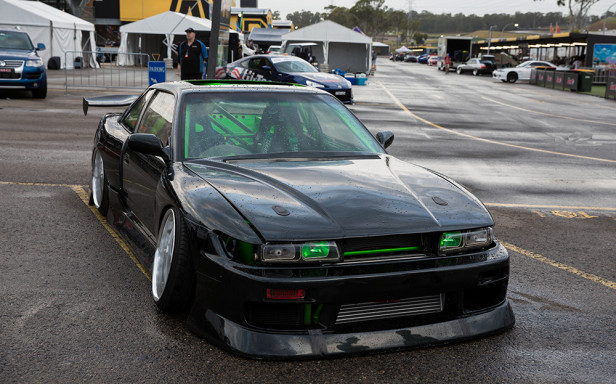 I really like the overall look and style that Oliver went for and this thing is ridiculously low, leaving people to question whether it was sitting on bags.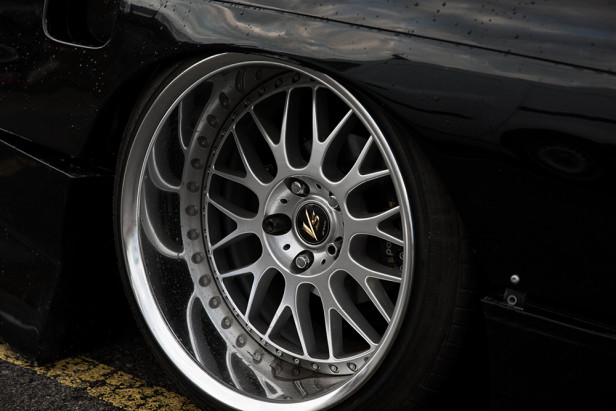 What it was sitting on though, was a silver set of Work VSXX wheels. 18×9.5 -36 up front and 18×12 -5 in the rear.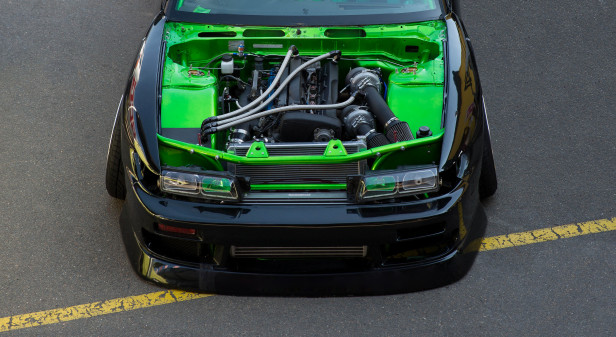 Under the hood you'll start to get some idea as to the extent of hard work that's gone into this car. The stock inner fenders have been cut away and the rails ahead of the front suspension towers have been removed and replaced with custom steel tubing.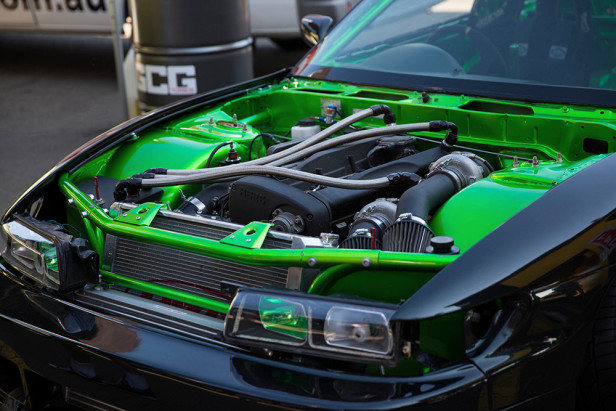 And amongst the ultra-vibrant green shell you'll find a RB26 with a pair of Garrett GTX2860R's.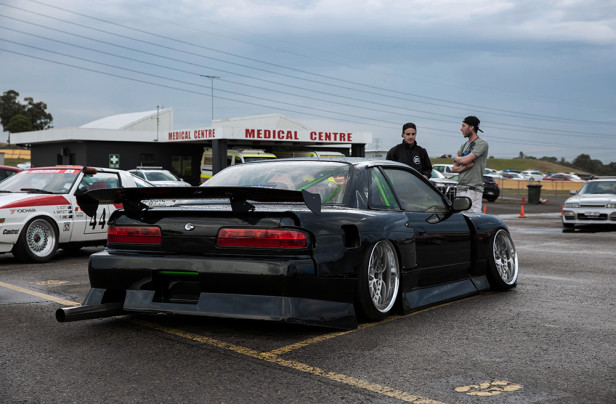 The pearl black body is fitted with a BN Blister Kit and an Origin Lab 1750mm 3D GT wing with custom stands and end plates.


This car really looks good from all angles, and check out those blast pipes! ✌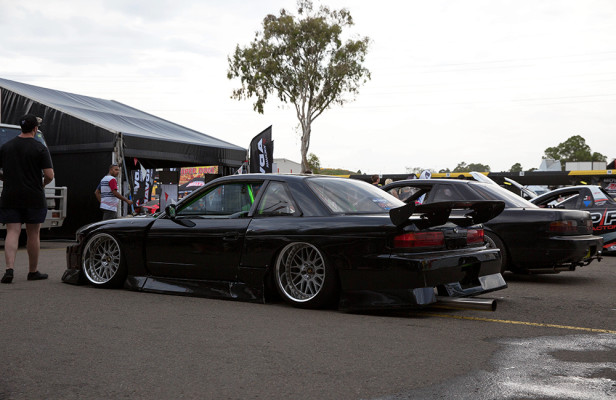 For those in Melbourne, make sure you check out Oliver's impressive build at the upcoming 100mm event on the 1st of November. Anyone from Sydney keen for a spontaneous trip down to the event?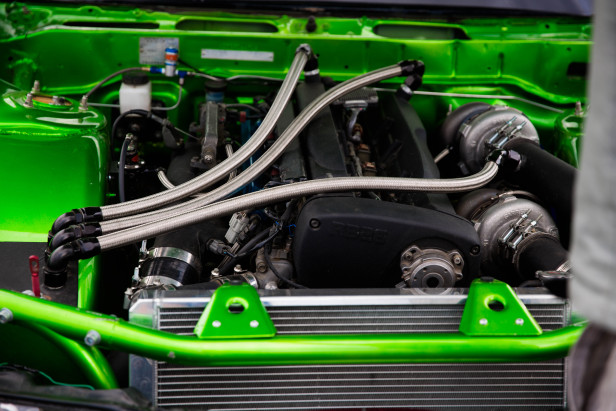 Full build thread here.