Hundreds of cars attended the September End of Month Meet at Sydney Dragway in support of Cars For Hope's "#IAMDRIVEN" campaign for "World Suicide Prevention Day". The campaign aims to raise awareness for mental health and challenge the social stigma attached to suicide.
"Our message is simple: You can blame your circumstances on fate or bad luck, or you can face it and tackle it head on. The rest of your life is being shaped right now. The rest of your life is a long time. The rest of your life can change. But the rest of your life starts with your first step.

So with all of your dreams and the choices you make, what's driving you to become the person you want to be?" – Cars For Hope
If you haven't already, head over to the #IAMDRIVEN page and get involved.
Despite the miserable weather; the crowds held strong. This EOMM had a unique atmosphere, so I decided to wander the event in search of a few standout machines, and talk to the owners about their motivation.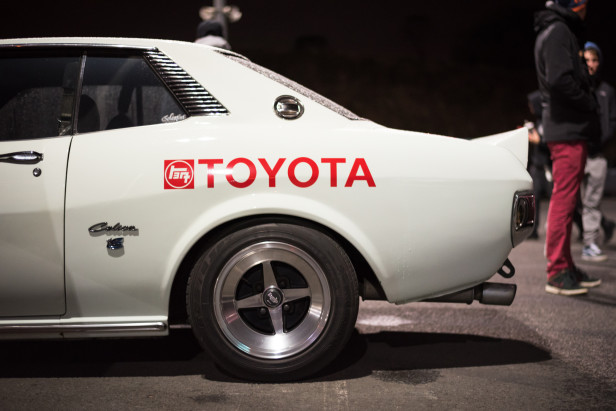 I made a point of heading straight to the Toymods display to check out the Kyusha on show. Raymond Forghani's Toyota Crown Super Saloon engulfed my love for old Japanese luxury cars in its massive dimensions and velour seats. It has a fridge, a cabin air purifier, adjustable ride height, electronic seats control and a touchscreen CRT television. I bet the ashtray smells like Japanese cigarettes too…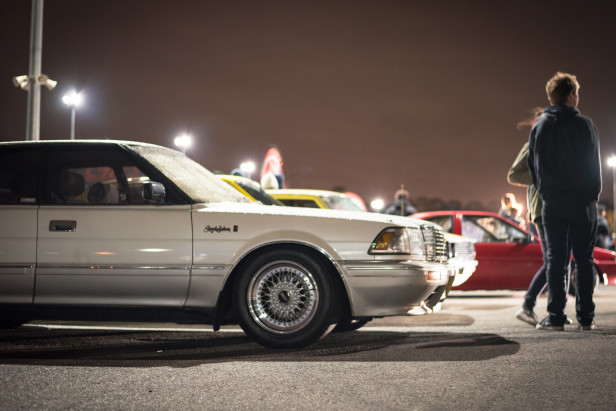 "In all honesty, I normally work on my car as a release… If I feel uncomfortable I will turn a screw, check a bolt, test a circuit… "
Raymond always has parts ready for his next upgrade or modification:
"There are some days, weeks, months where nothing is done because there is no need. But then some days, weeks I might not feel myself, so I work on the cars. Things can get done relatively quickly this way, or not at all."

"This car appeals to me a lot because every time I sit inside it, I feel very special… I feel like an important person"
You can see Raymond's progress with the Crown on his blog here: https://fortunatebeat.wordpress.com/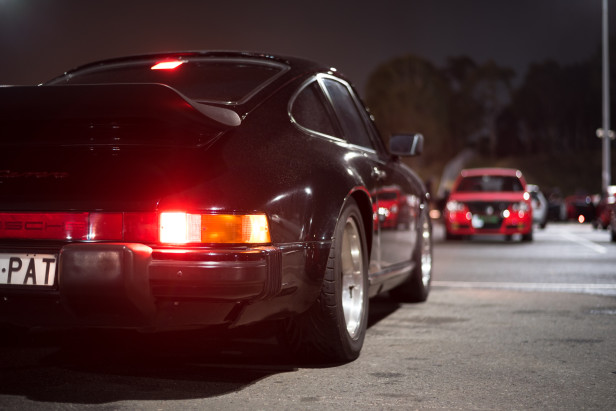 Another car which stole my attention was Patrick Mcdermott's 1988 Porsche 911 3.2 Carrera. Sitting in a group of big-body JDM rides, it was hard to miss this German rocket, . The rolling body lines and sharp "whale tail" wing were amplified by the intermittent showers of rain.
"I bought my car because I wanted to be connected to the road."

"Driving to me is a way to escape, I guess I have a wanderlust and a wish to explore new (or familiar!) places, and I would think that driving around helps me fulfill this thirst for exploring"
Pat is a member of the "Porsche Club of NSW" and "MPS Torque" Mazda community (Pat's daily is a Mazda 6 MPS).
"I'm passionate about the automotive culture as I can definitely appreciate people's love for their cars and driving, I have met some of my closest friends through car clubs/groups"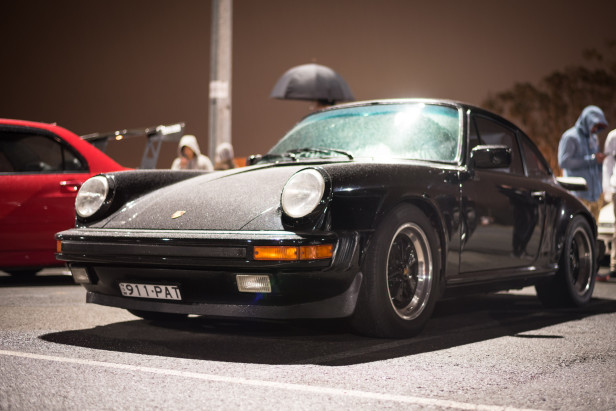 Like Pat, Daniel Anyon can only say positive things about car clubs and crews. Dan is a head honcho in "Grim Truth Crew", a local based car club centered around car enthusiasm and friendship rather than make or model.
"What motivates me in life is my family and my crew. I come from a troubled past back home in the US, I use cars either driving or modding as a way to escape"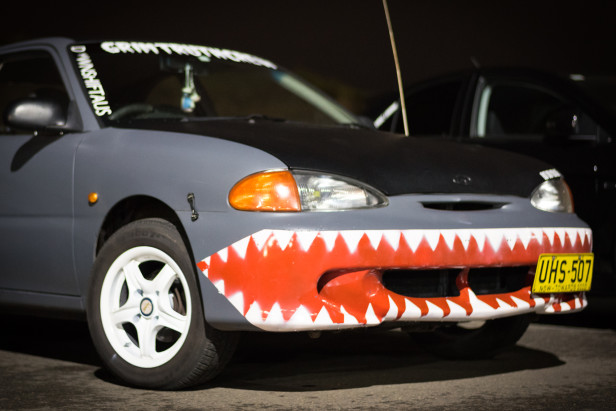 Daniel admits he gets a few funny looks driving his 1996 Hyundai Excel X3.
"I like to be different, I like to push the boundaries of what a car can do. I believe that you don't need to own a car that is typically modified (it doesn't matter if it is JDM, Euro or Korean) to show your passion and creativity."
The NSW automotive scene has been subject to some bad press this year due to a few individuals taking things too far. Initiatives like #IAMDRIVEN promote the positivity and creativity of the Australian modified car community and definitely deserve our full respect and support.
Big thanks to the Cars For Hope crew, the organisers, the hard workers, and everybody who attended September EOMM.