We spent the day at Bodyform filming Peter install the bodykit to our S15. Was an absolute pleasure to watch Pete at work, his attention to detail is amazing; from panel gaps right down to how he installed our front plates.
We were pretty nervous about the wheels, and whether or not they would fit right. We tried the rears first, and wow… they're perfect! We then had our fingers crossed for the fronts, and wow! We've done great! The car is high, but there's absolutely no scrubbing at all. We'll be sure to lower her that little bit more, but as it is, we're stoked to have her looking and driving so great!
Links:
https://www.facebook.com/Bodyform.motorsports
https://www.facebook.com/ToyoTyres

Pete fitting the side skirts, only after removing insane amounts of glue left over from the previous side skirts.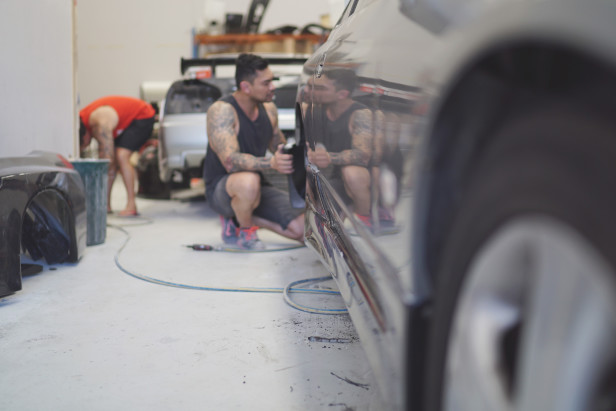 Check the kick in the rear, so nice!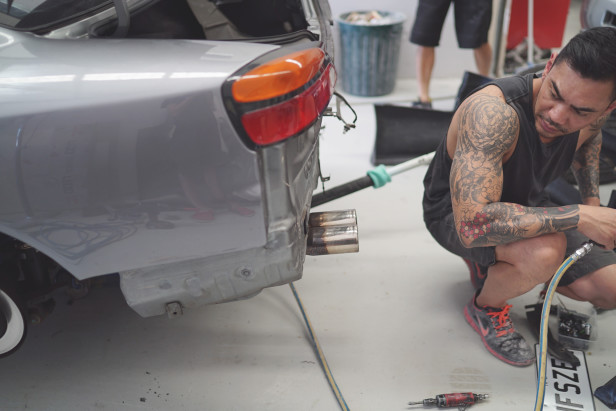 Pete had to massage the fitment of the rear bar as our car had had a rear shunt at some point in it's life.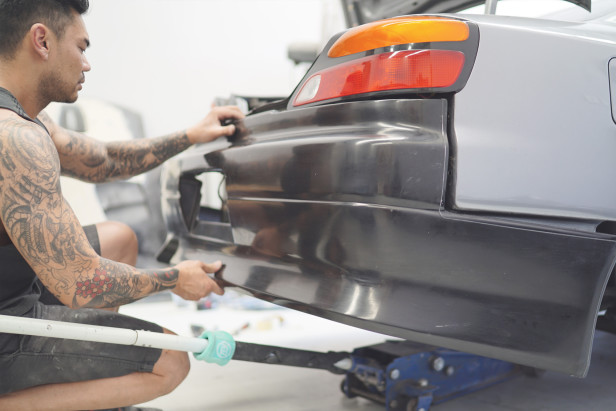 He worked his magic though! The fitment is so tight!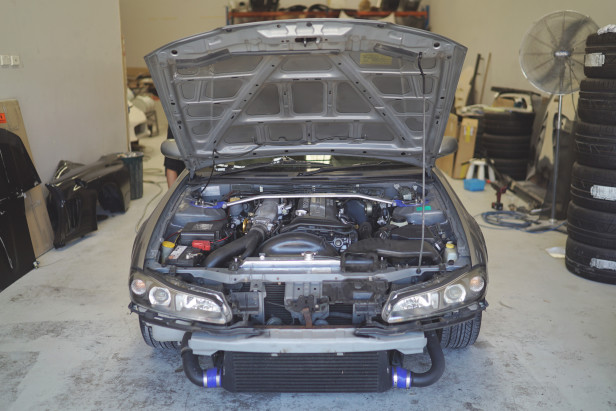 Removing the front bar revealed some aftermarket goodies.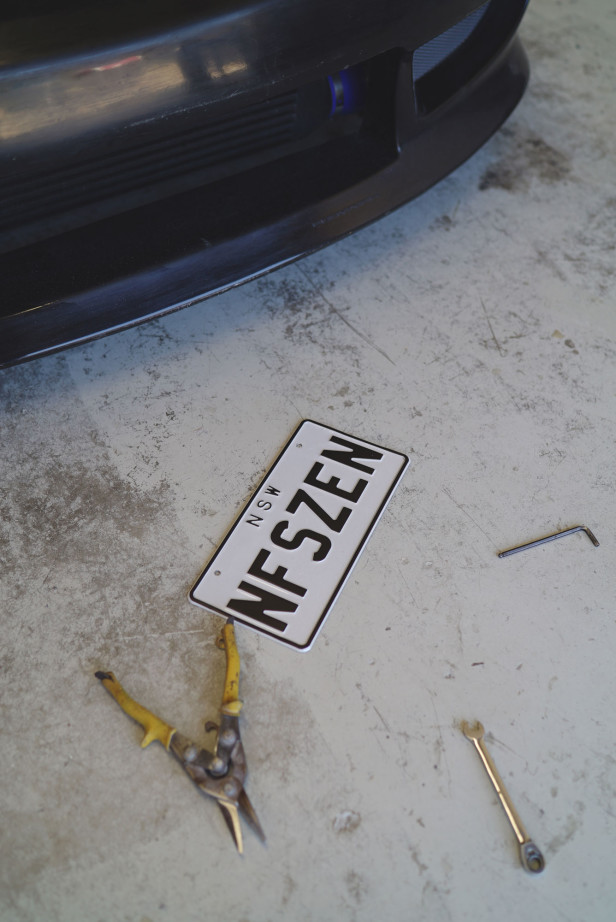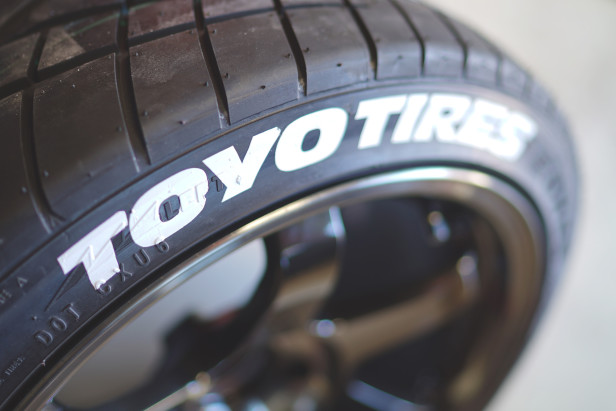 We applied Toyo tyre stickers, which were a pain in the ass to apply, but well worth it!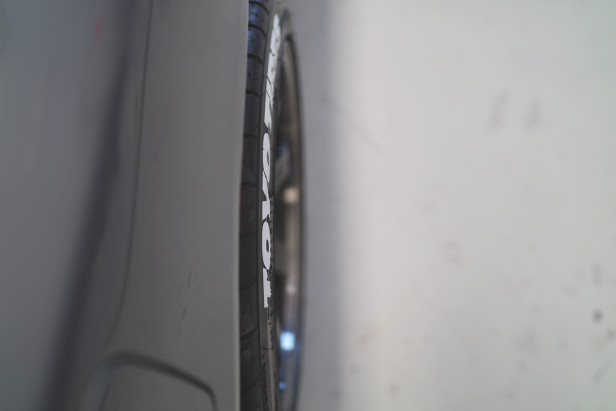 Check the fitment! No spacers! BAHAHAHAHA! Excuse the laughter, but sometimes you've just gotta laugh when things fall into place so well!

Oh, you look so different now…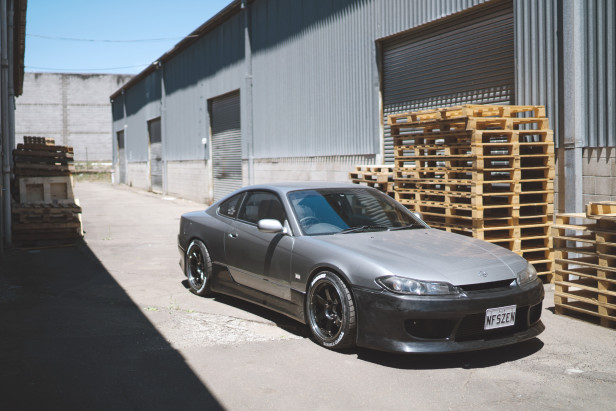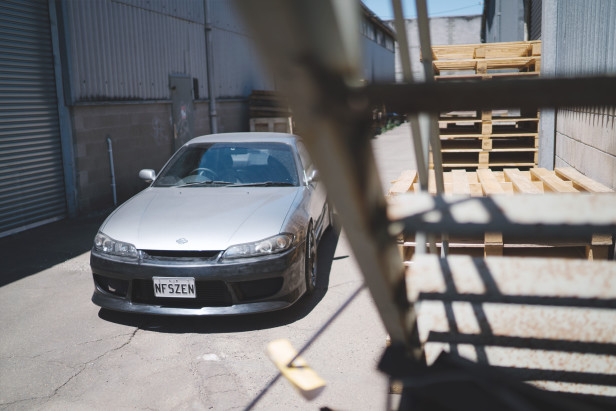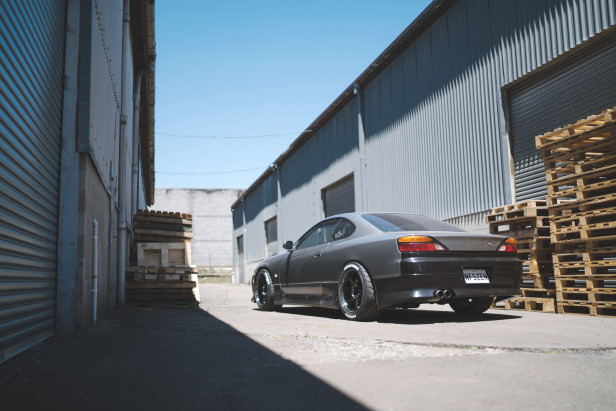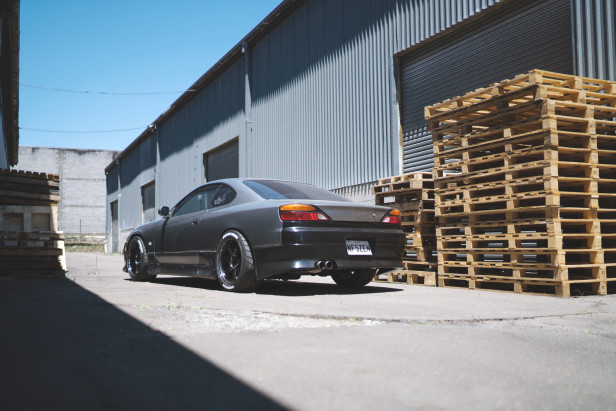 BODYFORM MOTORSPORTS video by Selectnine. Enjoy!
Links:
https://www.facebook.com/Bodyform.motorsports
https://www.facebook.com/ToyoTyres