Thanks to everyone who attended the "Illusiv Oz Fiji Appeal Carpark Meet" last week; $925 dollars is on its way to Fiji (via The Red Cross), to help out those in need. The Cyclone Winston disaster in February directly took 43 lives, and has left tens of thousands of people without shelter, clean water or food. Australia has been integral in providing care to Fiji in these trying times, with many medical and aid teams hitting the front lines.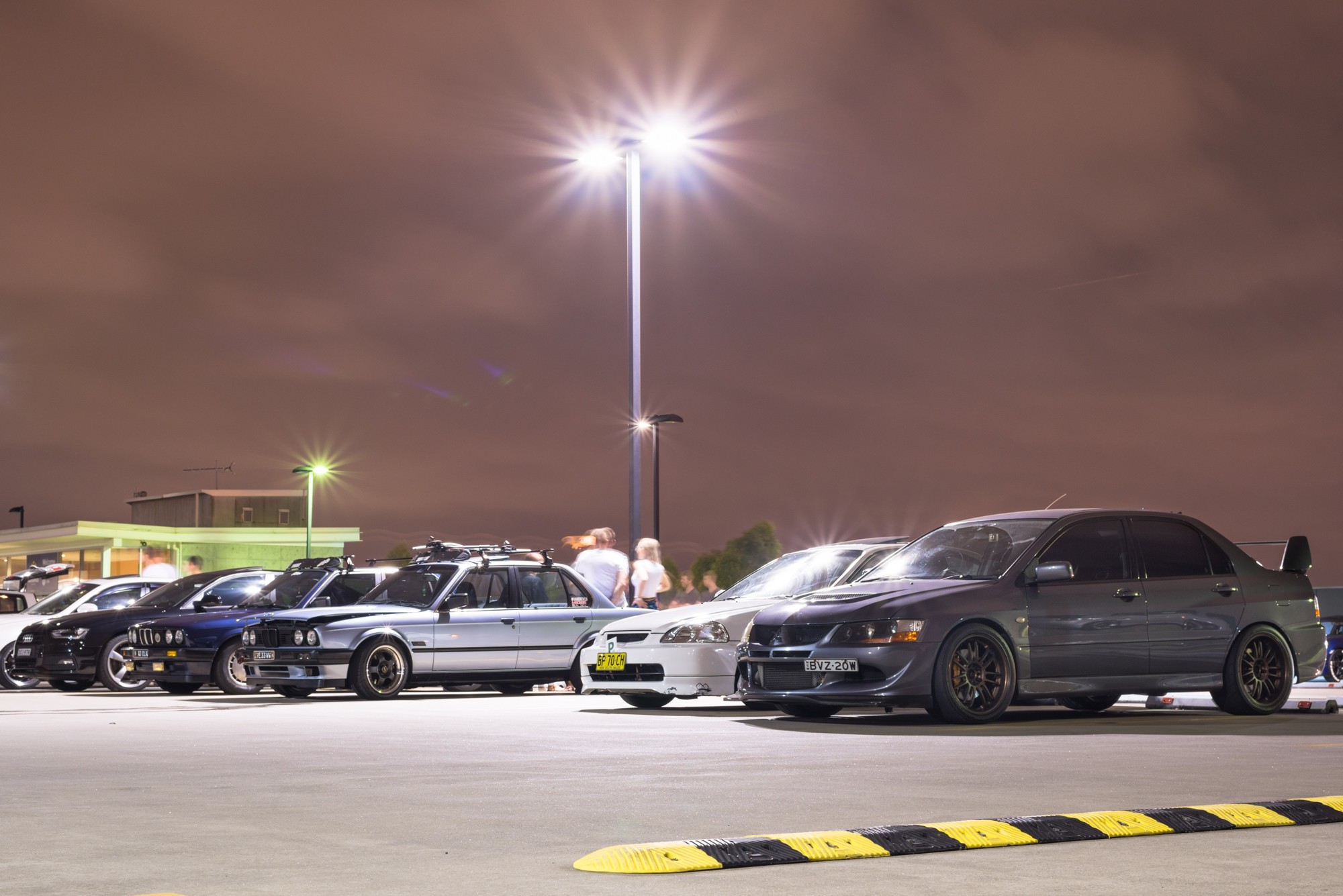 The NSW representatives from Queensland based "Illusiv Oz" car culture group, and many people like them are making sure that these efforts have enough resources to help as many people as possible. Despite the late notice and countless other events happening on a Friday night, many members from the Sydney car scene pulled together to support this cause.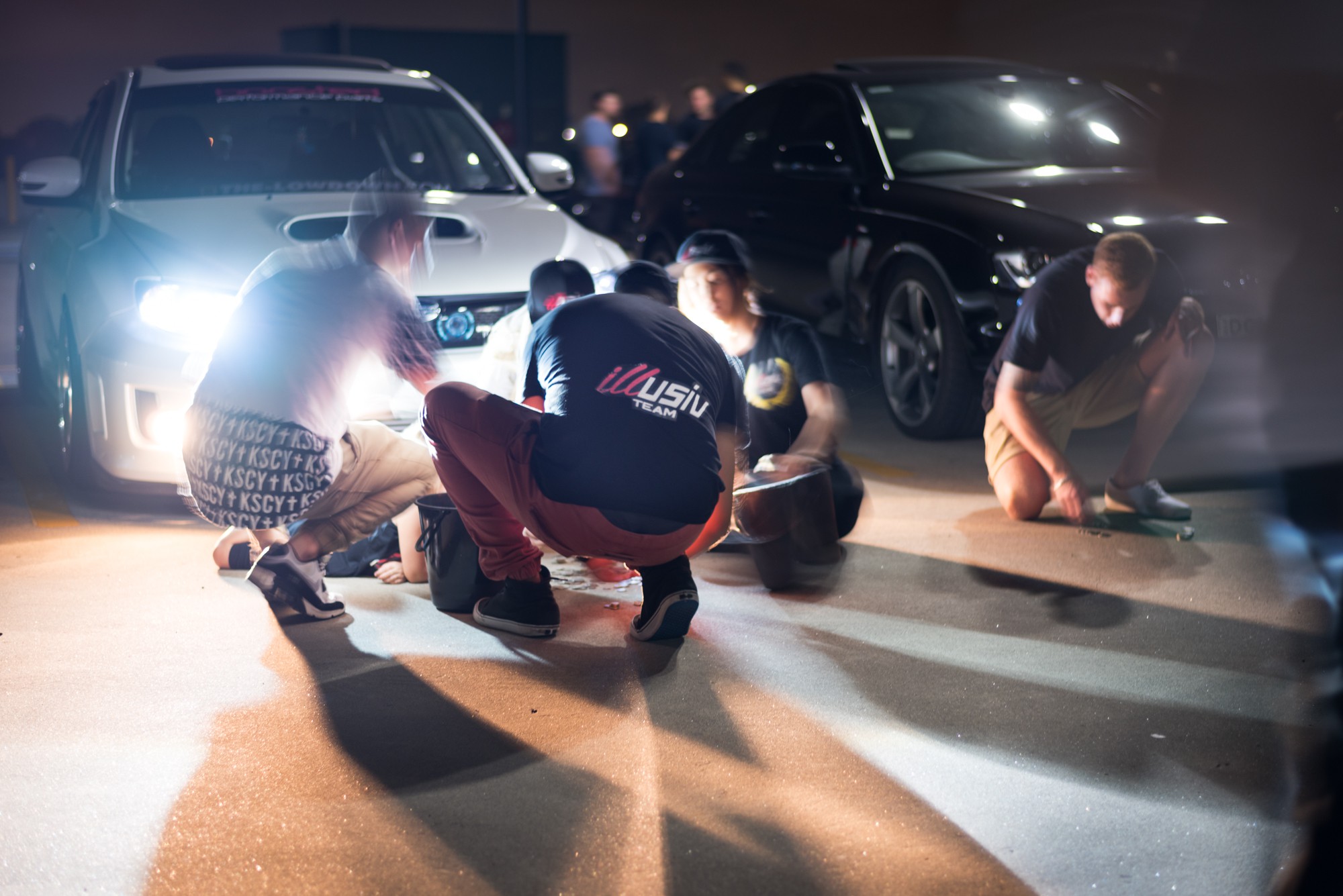 The relaxed, friendly atmosphere was only amplified by the mild 9pm warmth of a Sydney summer night. Every genre of the scene was represented, with plenty of Hondas, Evos, old-school BMWs, Silvias, a Stagea crew, and even some Aussie made vehicles. This quiet meet also seemed to attract some rarer pieces of auto-mobile culture, with a Lamborghini Gallardo, a Nissan Cefiro, and a Eunos Cosmo sneaking into the ranks.
Scroll down to see my coverage from the night, and find a Facebook album of these photos *here*!!
A big Thanks to Sam, Zoe, Blake and Kiara – and all attendees.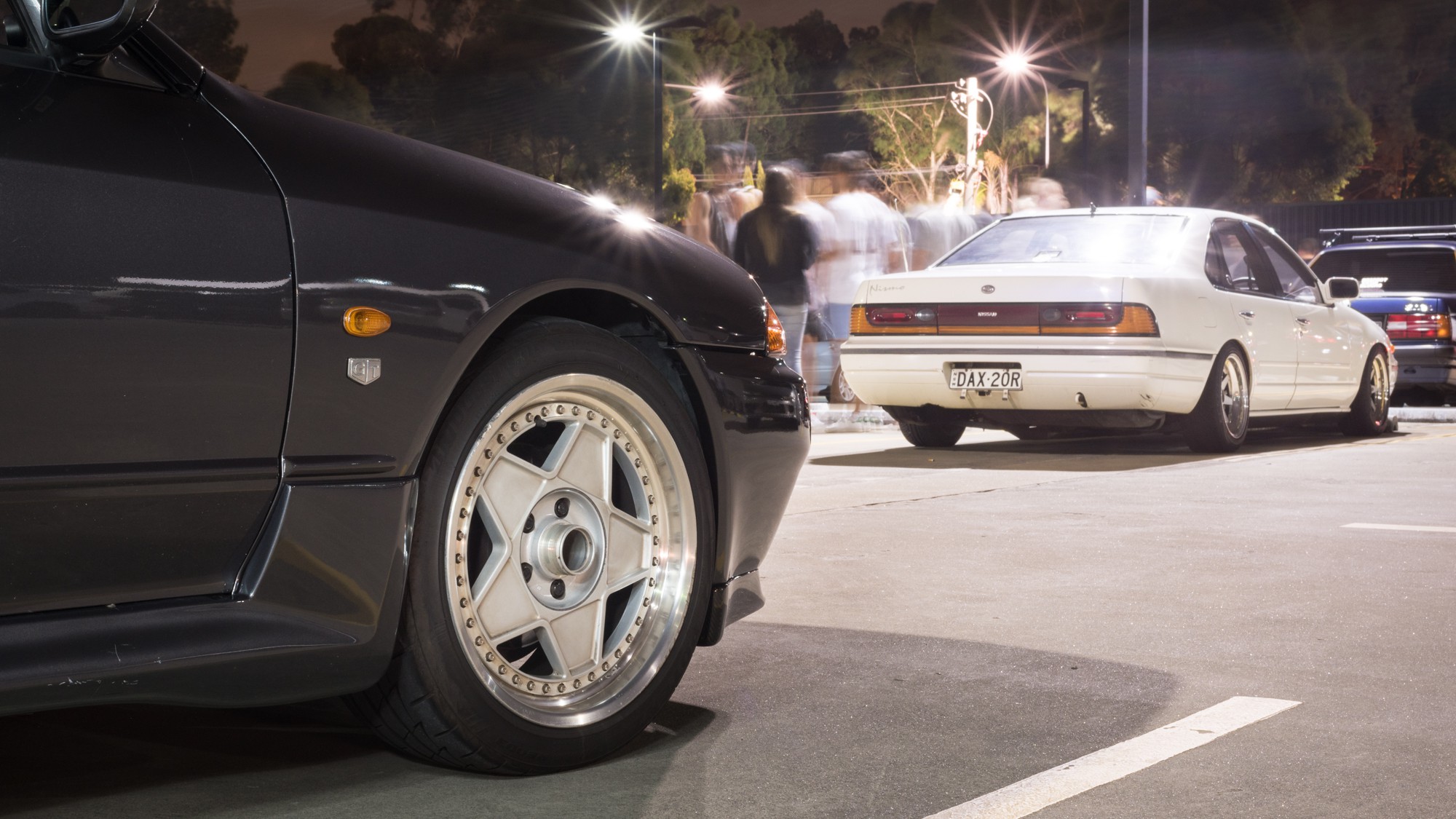 The Cefiro was Nissan's response to Toyota's growing Mark II family, and shared many parts with the R32 Skyline, and Laurel.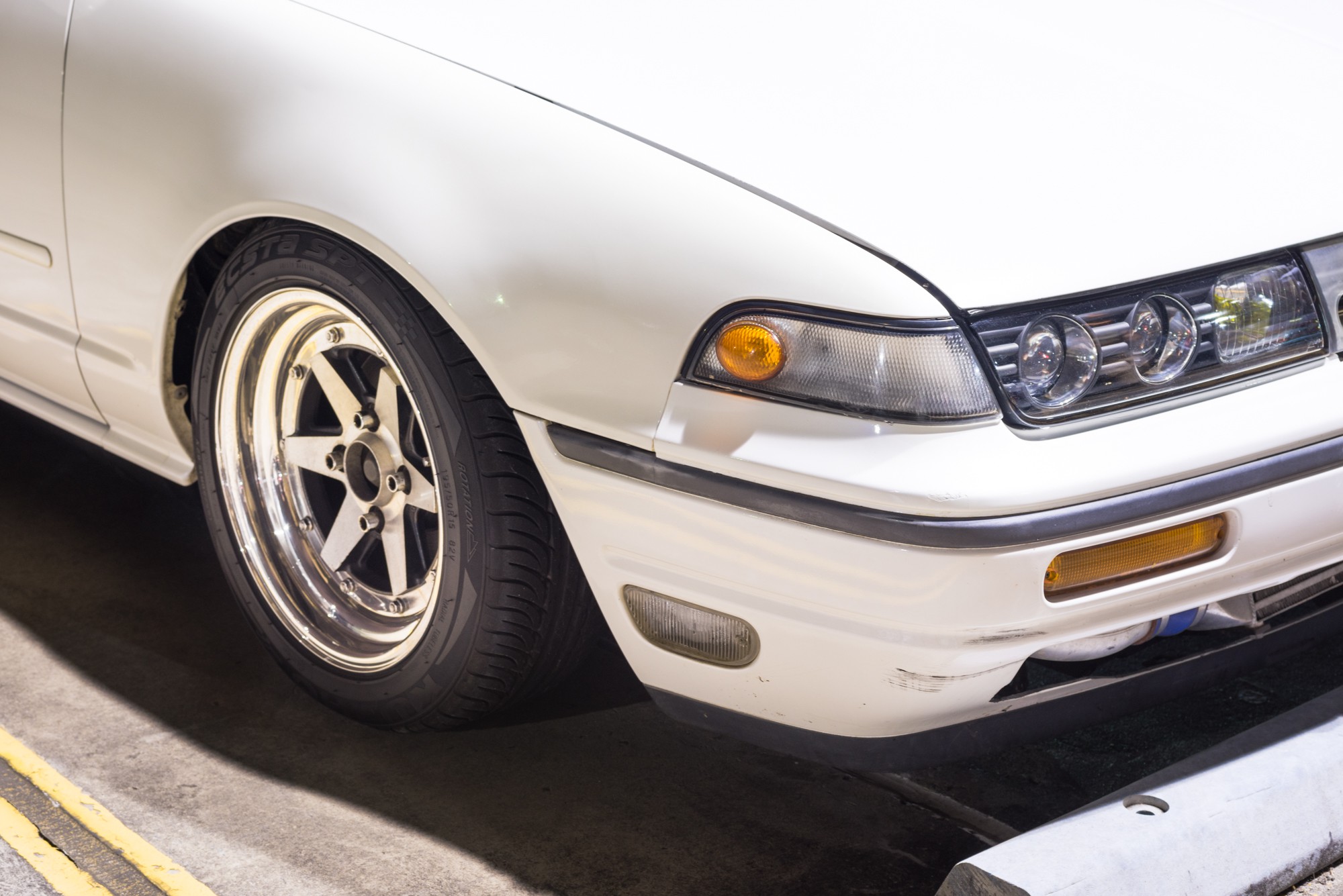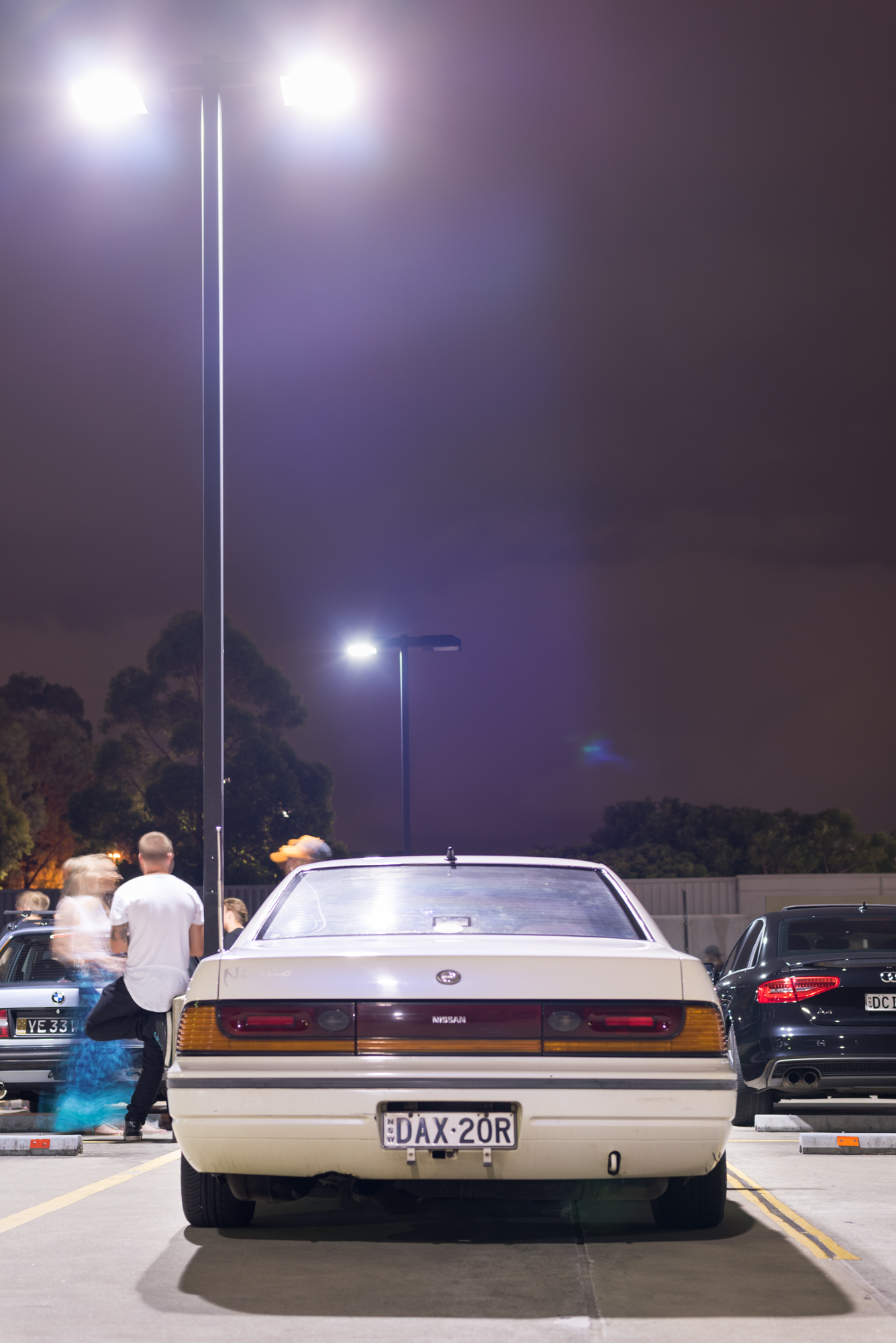 The shape, little headlights and grill, and streamlined features make this car look like a nurse shark… or is that just me?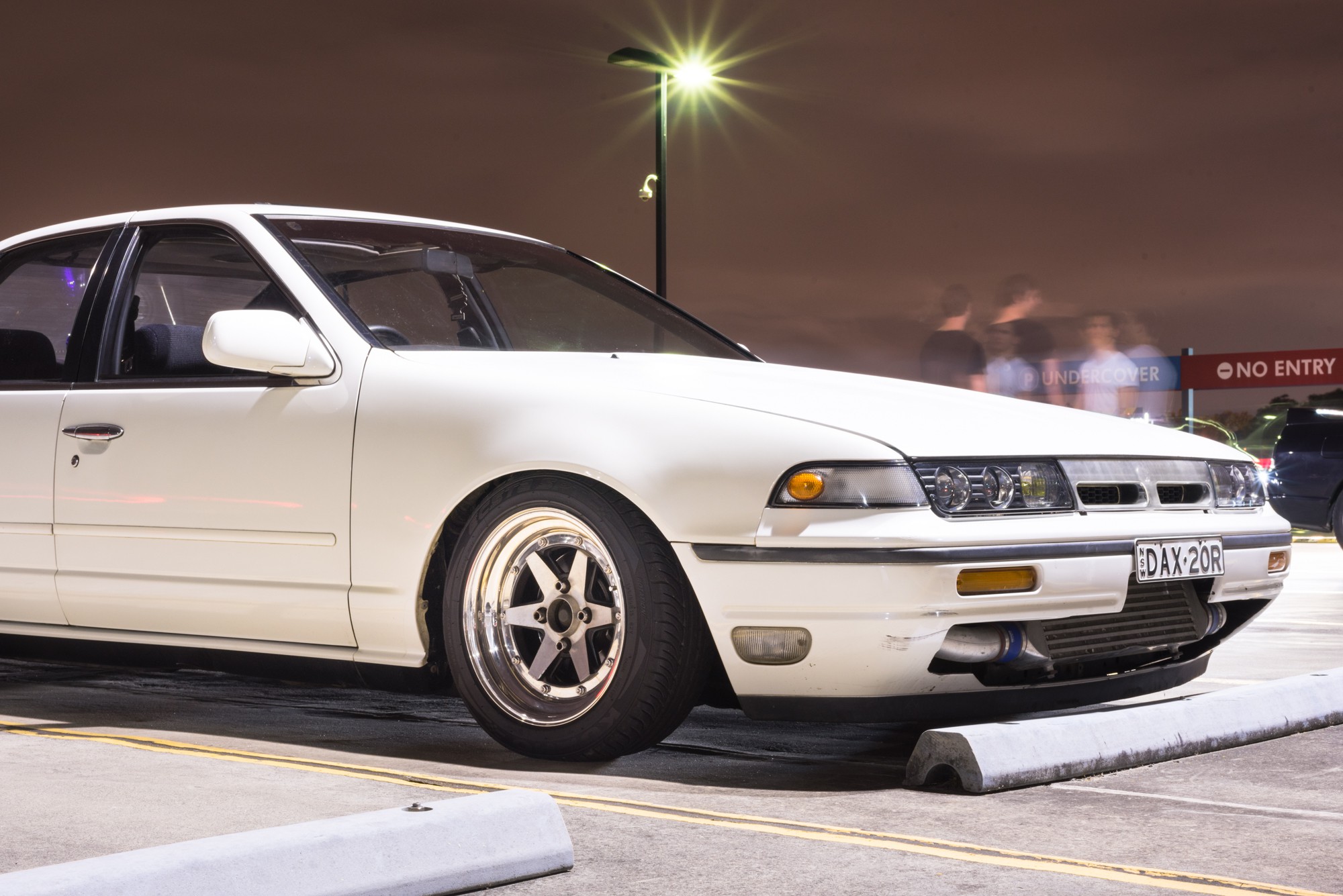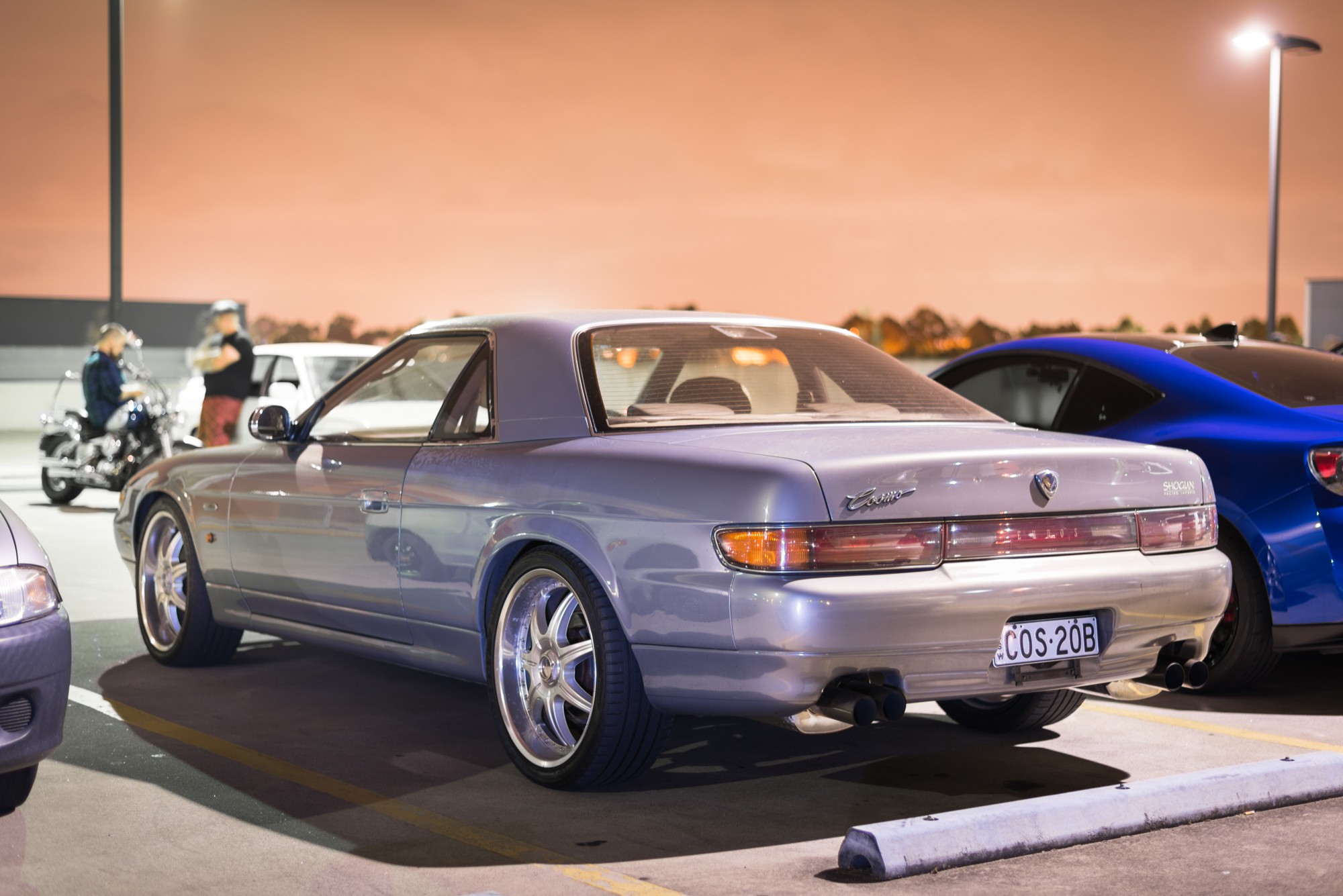 From factory, these Eunos (Mazda) Cosmo's ran a triple rotor 20B, and were the first car ever equipped with a GPS navigation system. I've heard this car isn't exactly stock, so lets hope we see more of it around Sydney.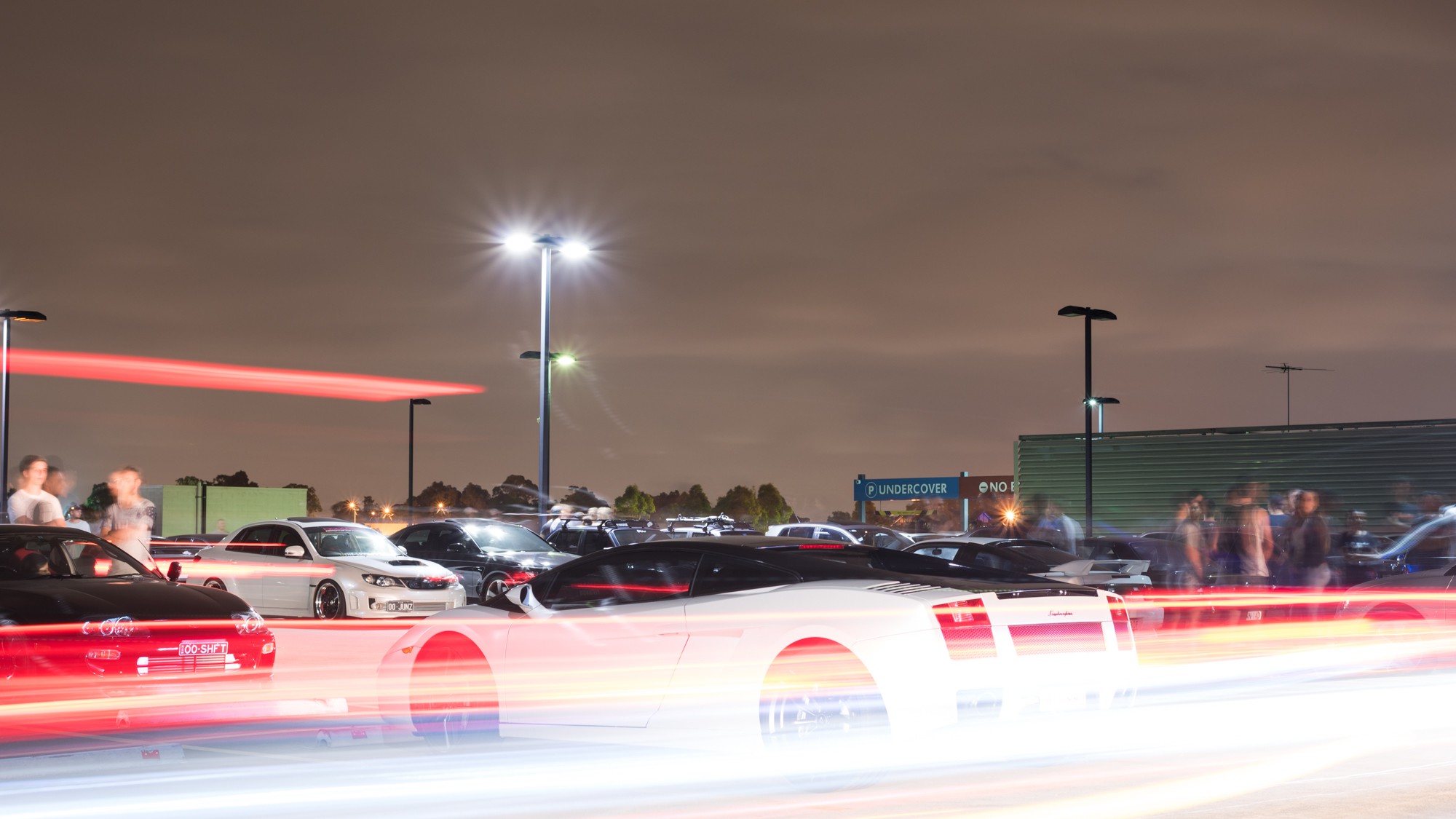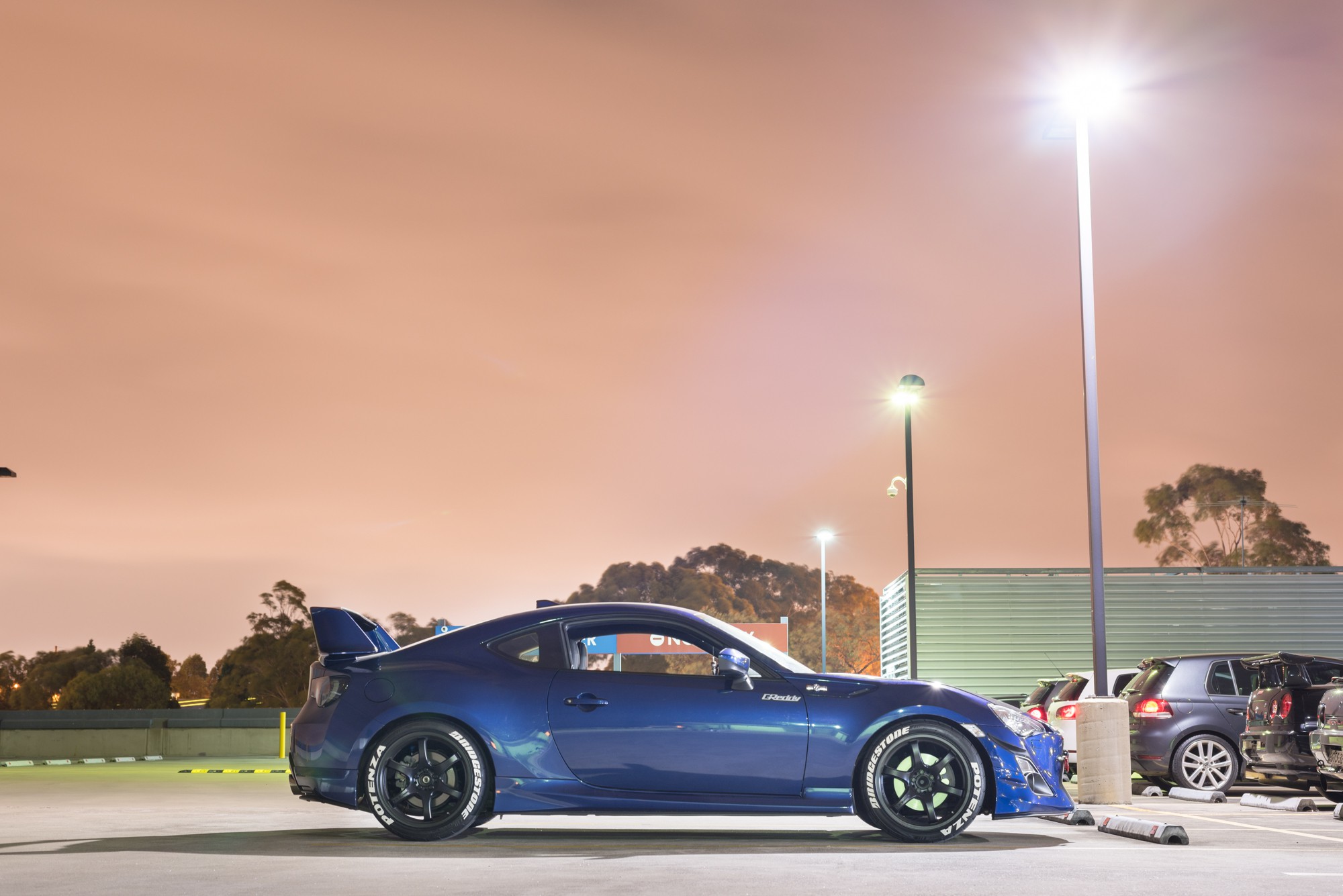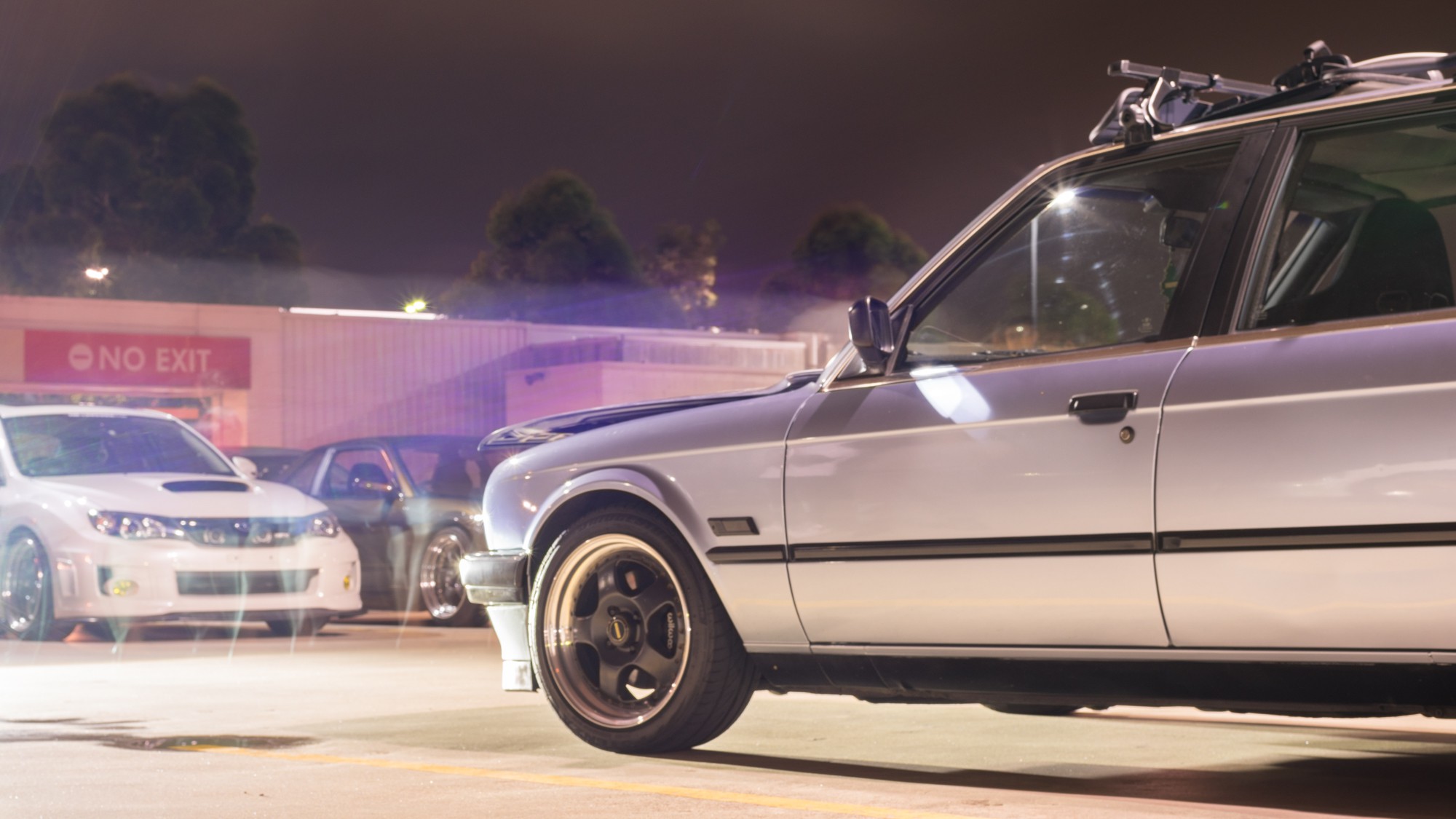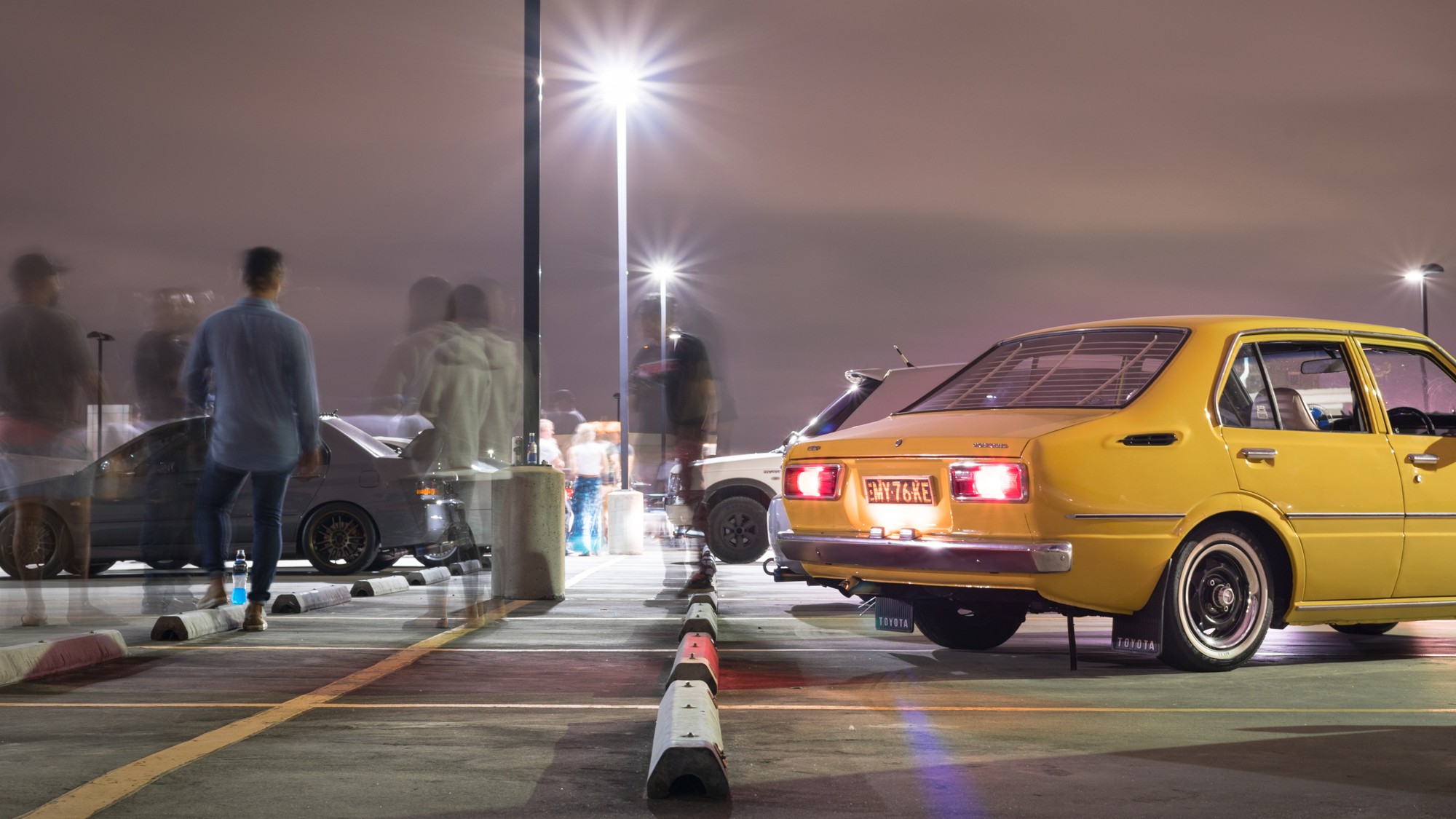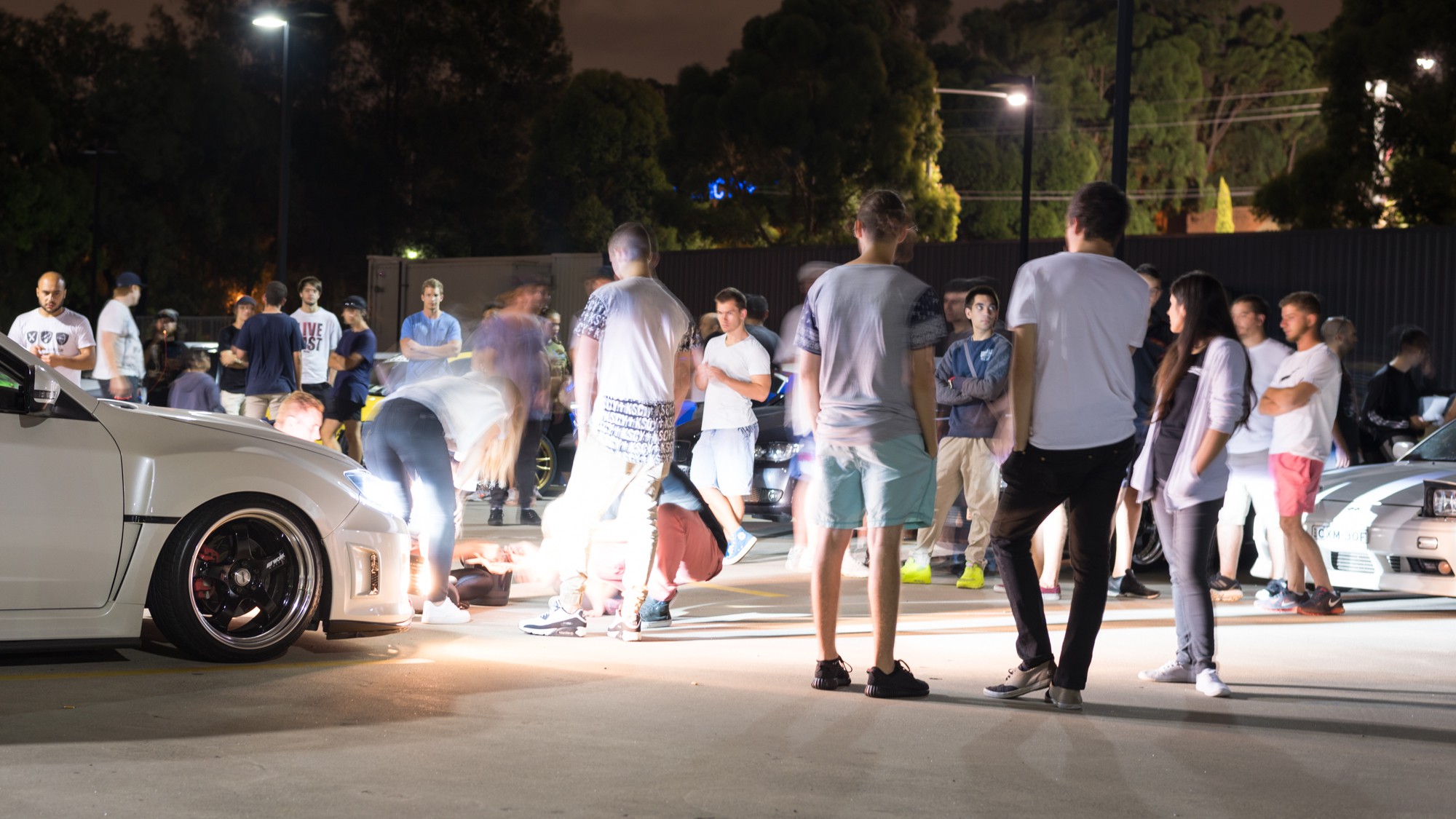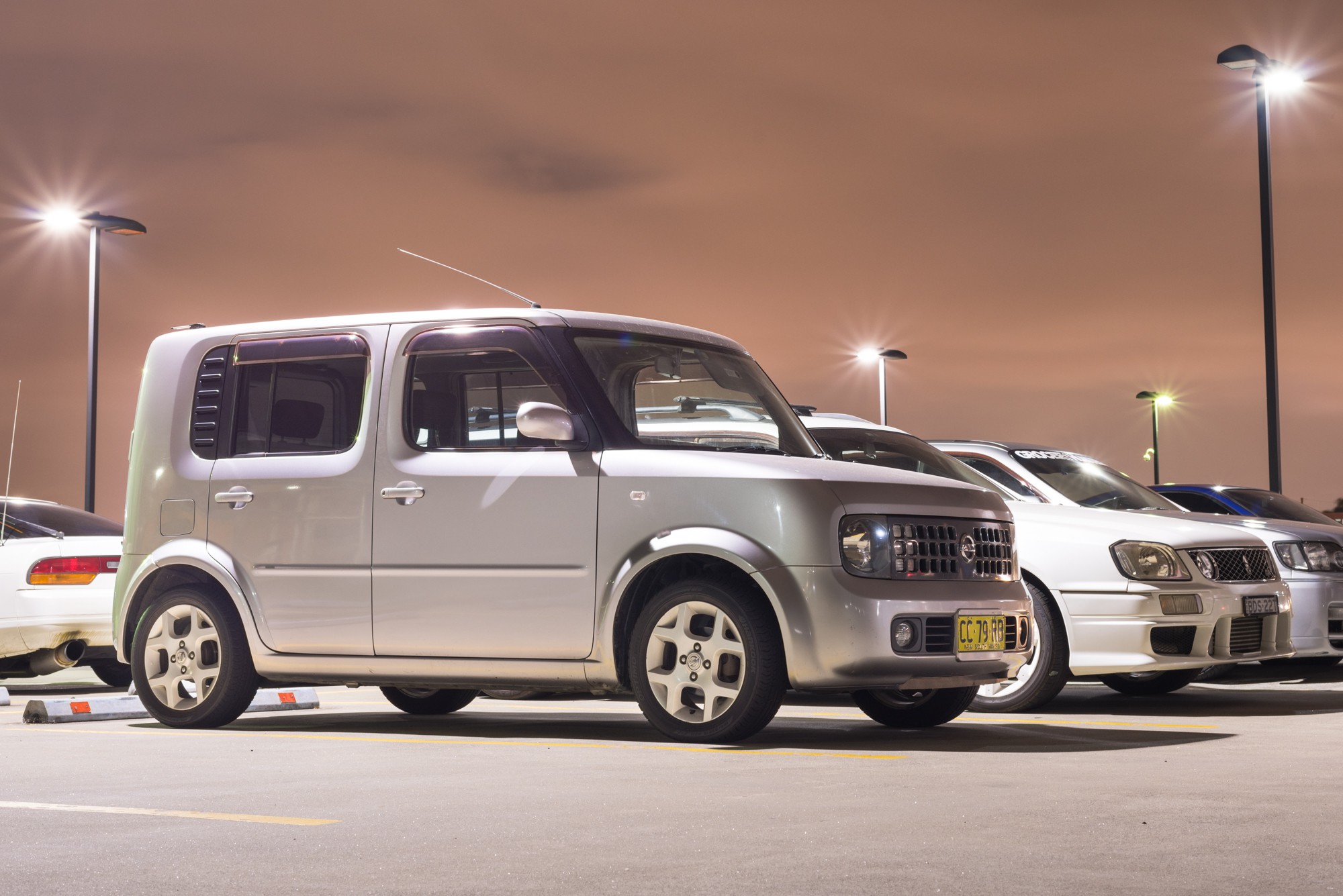 This Nissan Cube is actually me and my partner's new daily driver! Our first import, at it's first car meet!