A few weeks ago we got an invite to the Forza Horizon 3 Experience on The Great Ocean Road. 10 journalists (news.com.au, The Sun Herald, Drive, CarsGuide to name a few), 10 cars which feature in the game, and flown in from the UK especially for the event; Ben Penrose, the Art Director at Playground Games who worked on Forza Horizon 3.
Events like this remind me that when I was younger, I could only dream of doing half the shit I've get up to these days, but it's been clear to me for some time now that all my hard work is truly paying off!
I had a rad time on this trip. The guys took such great care of us "journos", not one I spoke to had a single bad thing to say about the day. We all had plenty of time to talk to Ben, the game's Art Director and I had amazing conversations (D&M's even!) throughout the entire experience with my fellow colleagues and especially with my 3 driving instructors on the day, Kevin (watch his 6 year old daughters channel! She's amazing!), John from the UK and John Dreyer, who was my instructor in the GTR and happens to be a pro drifter in the Vicdrift series this year (and killin' it!). Check out his FB Page: Dreyer Motorsport for pics of his awesome Bluebird.
Really enjoyed the entire experience (who wouldn't?!). I tried my best to pause and take a photo every now and then but it's hard when you're so immersed! Please enjoy the little coverage I've got below, also be sure to watch the video at the bottom of the feature (which does a great job comparing game and real life environments).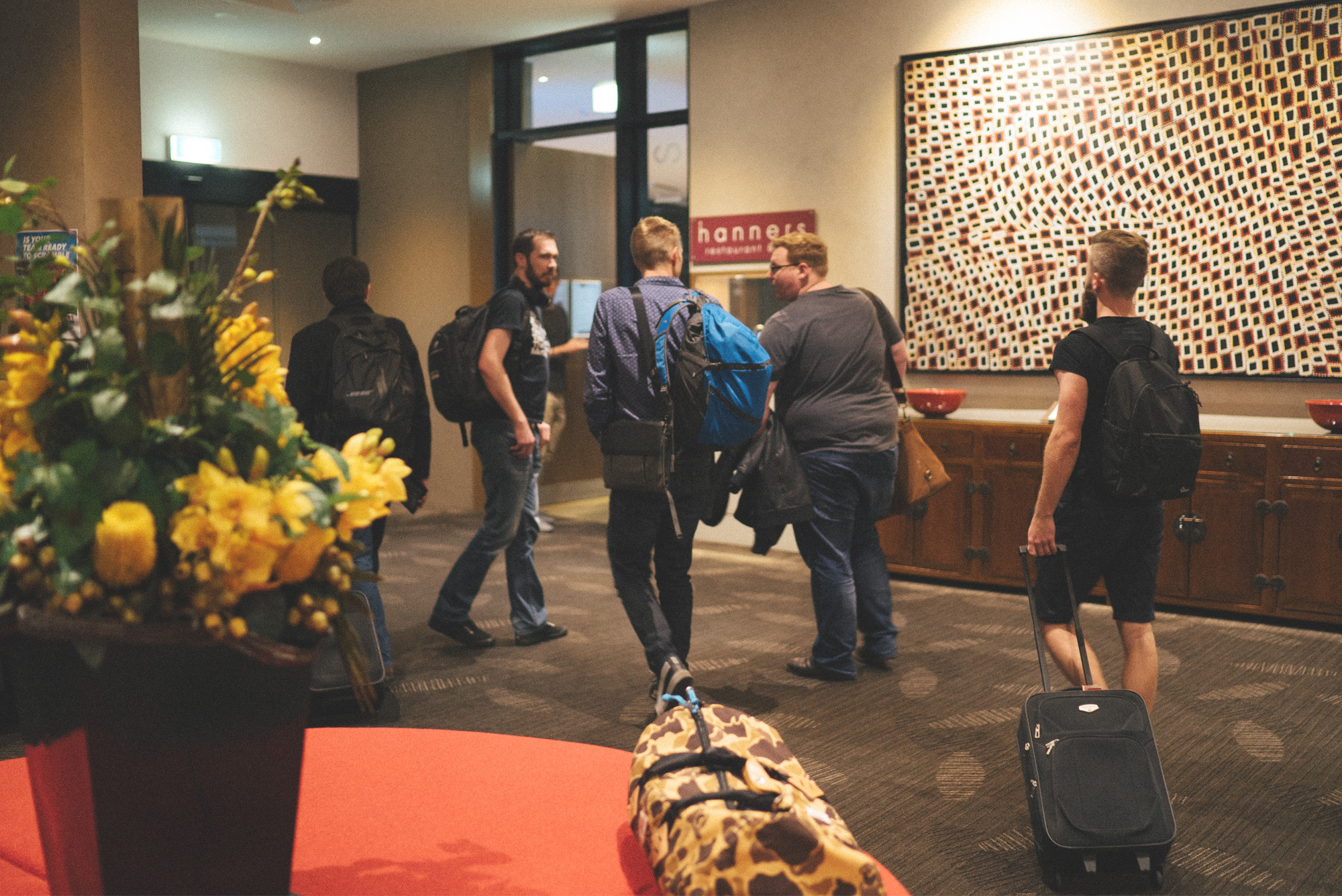 Sydney journos arriving at Peppers The Sands Resort in Torquay.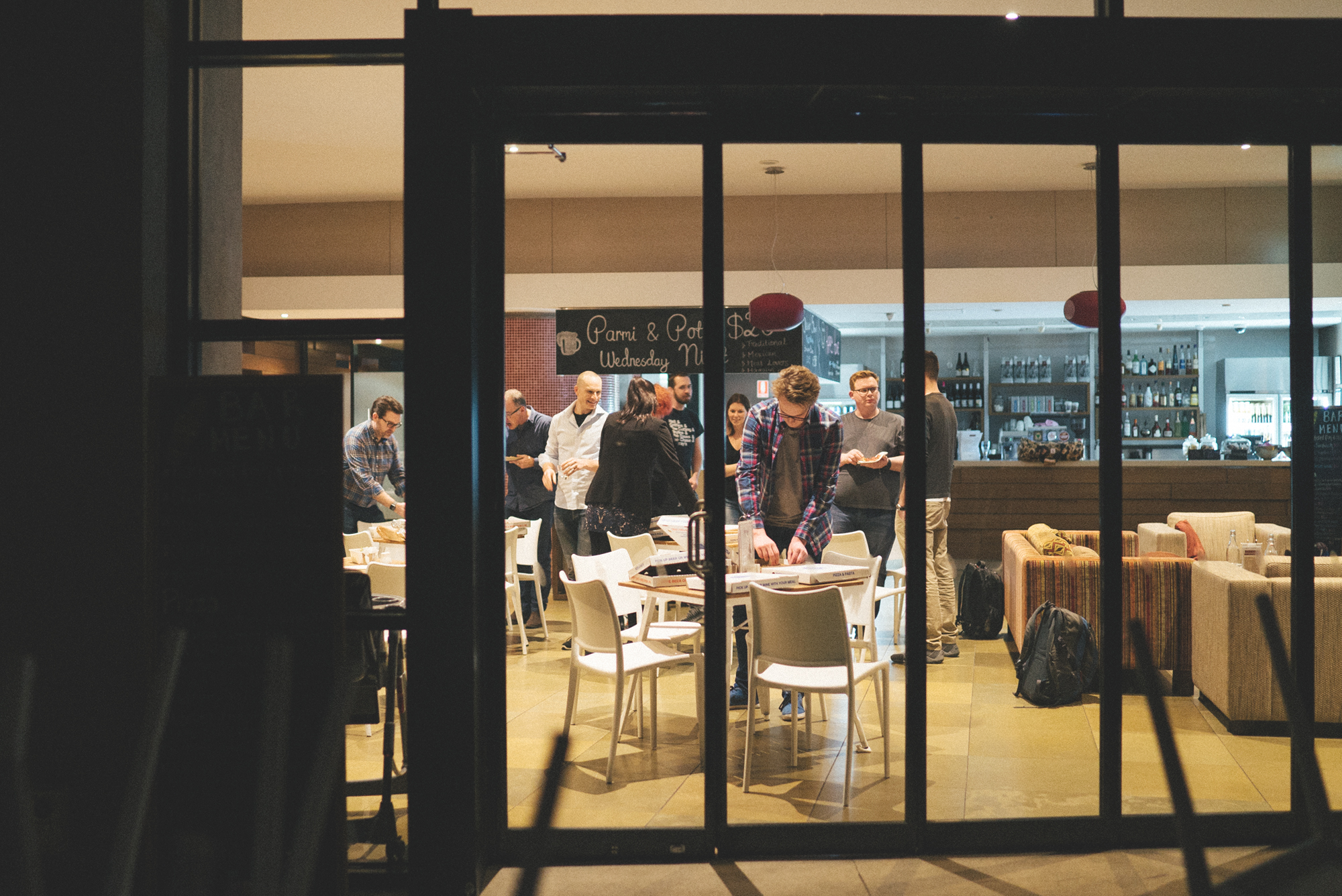 Our Sydney to Melbourne Jetstar flight was delayed by half an hour so we unfortunately missed out on dinner (we got to the hotel at around 9.30PM). The Forza team scrambled quickly and ordered us some Pizza and Beer, perfecto!

6am. Weather Gods granted us perfection!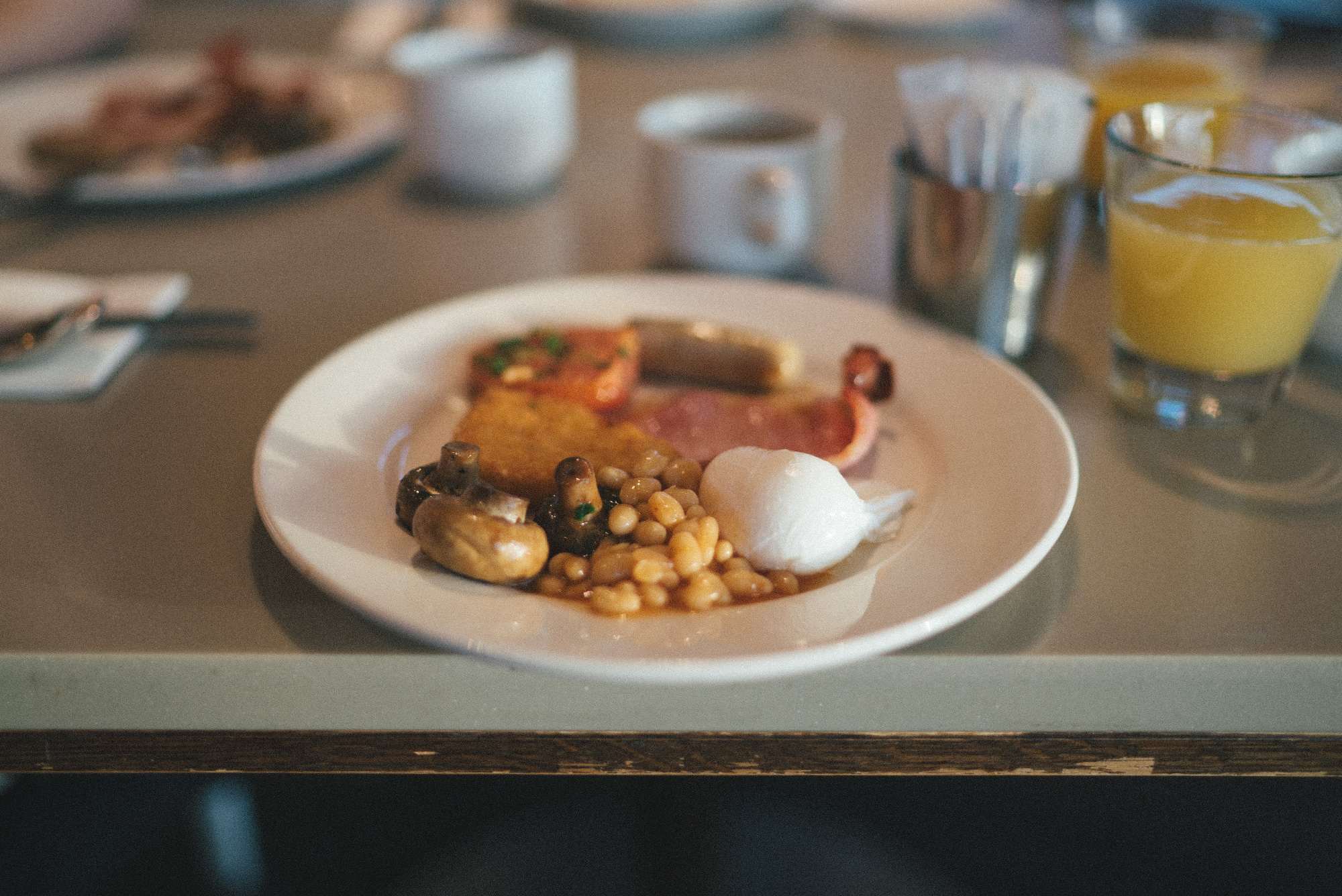 7am it's brekky time! Great way to start the day.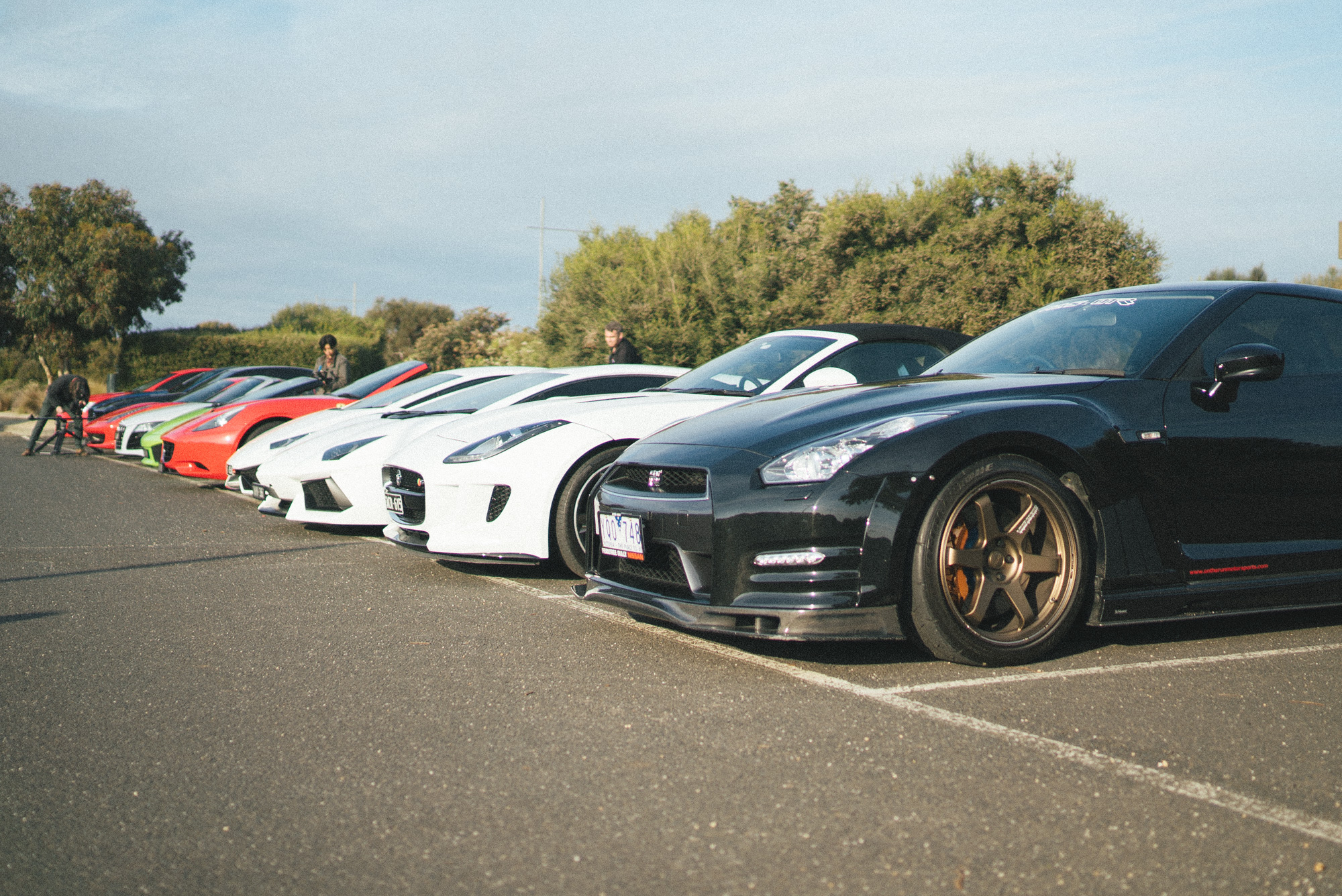 8am our rides arrived. The Forza team were pretty tight lipped about which 10 cars would be showing up on the day, and damn man! They sure as hell didn't disappoint!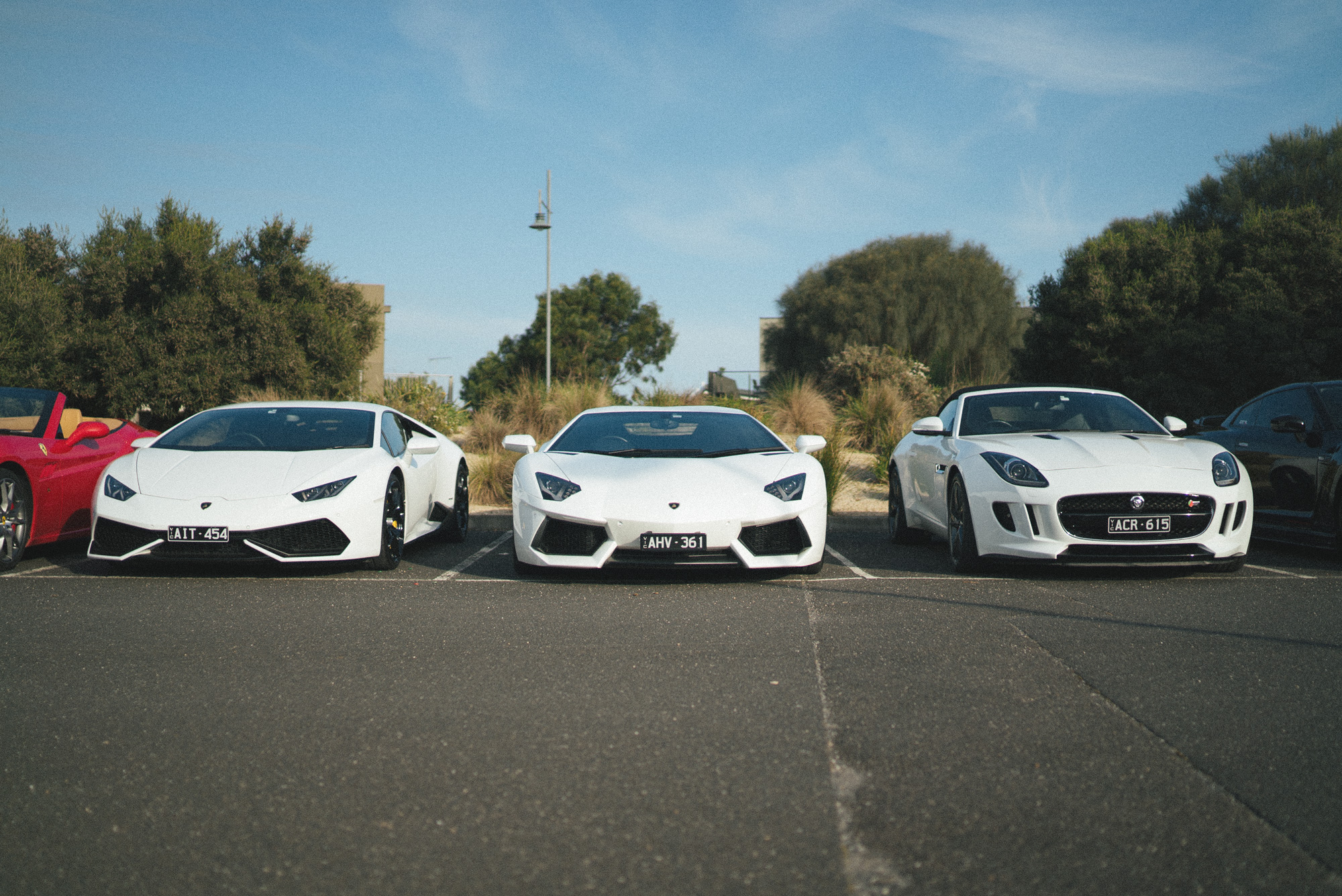 All right in white.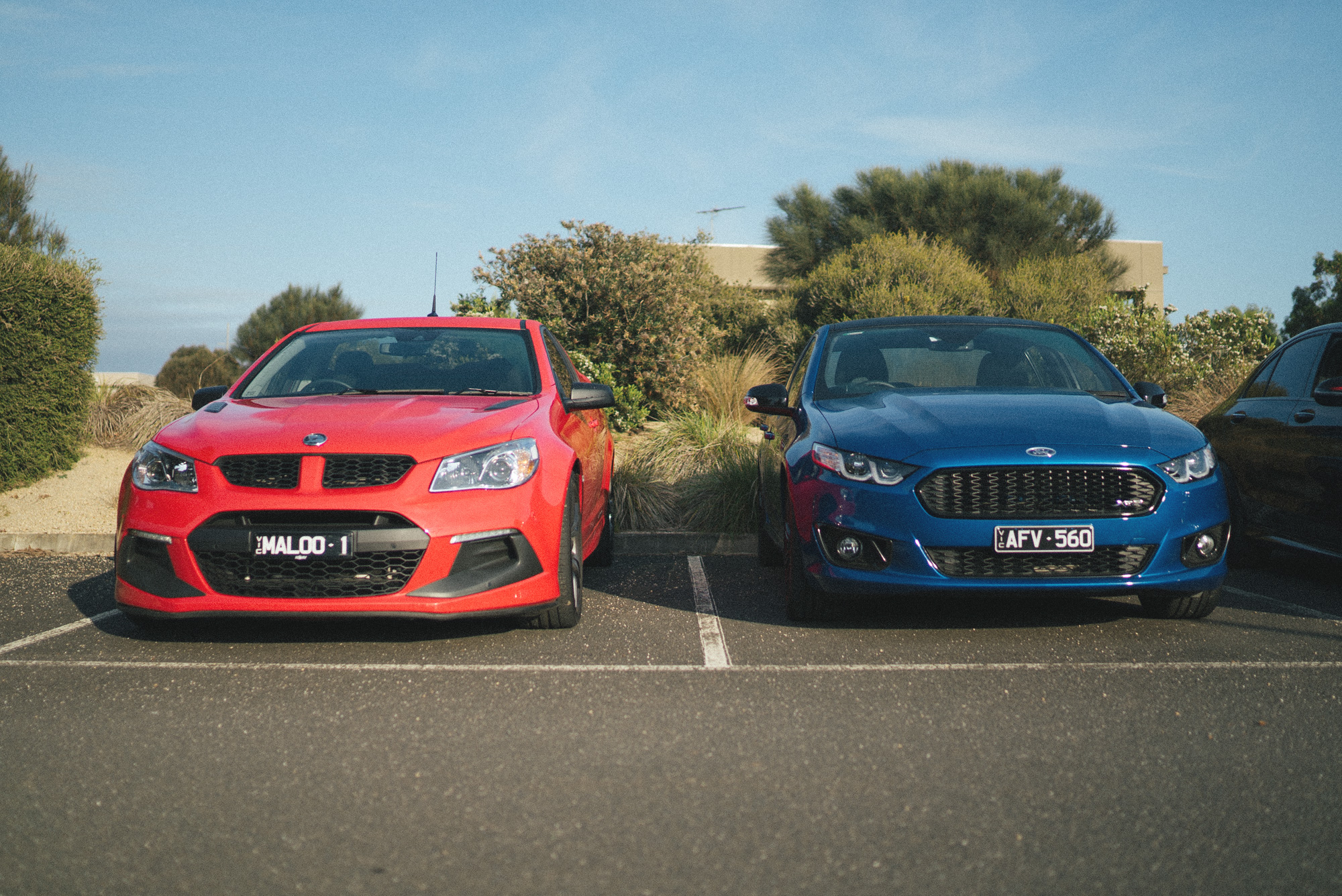 Odd ones out? These Aussies feature in the game so it makes sense.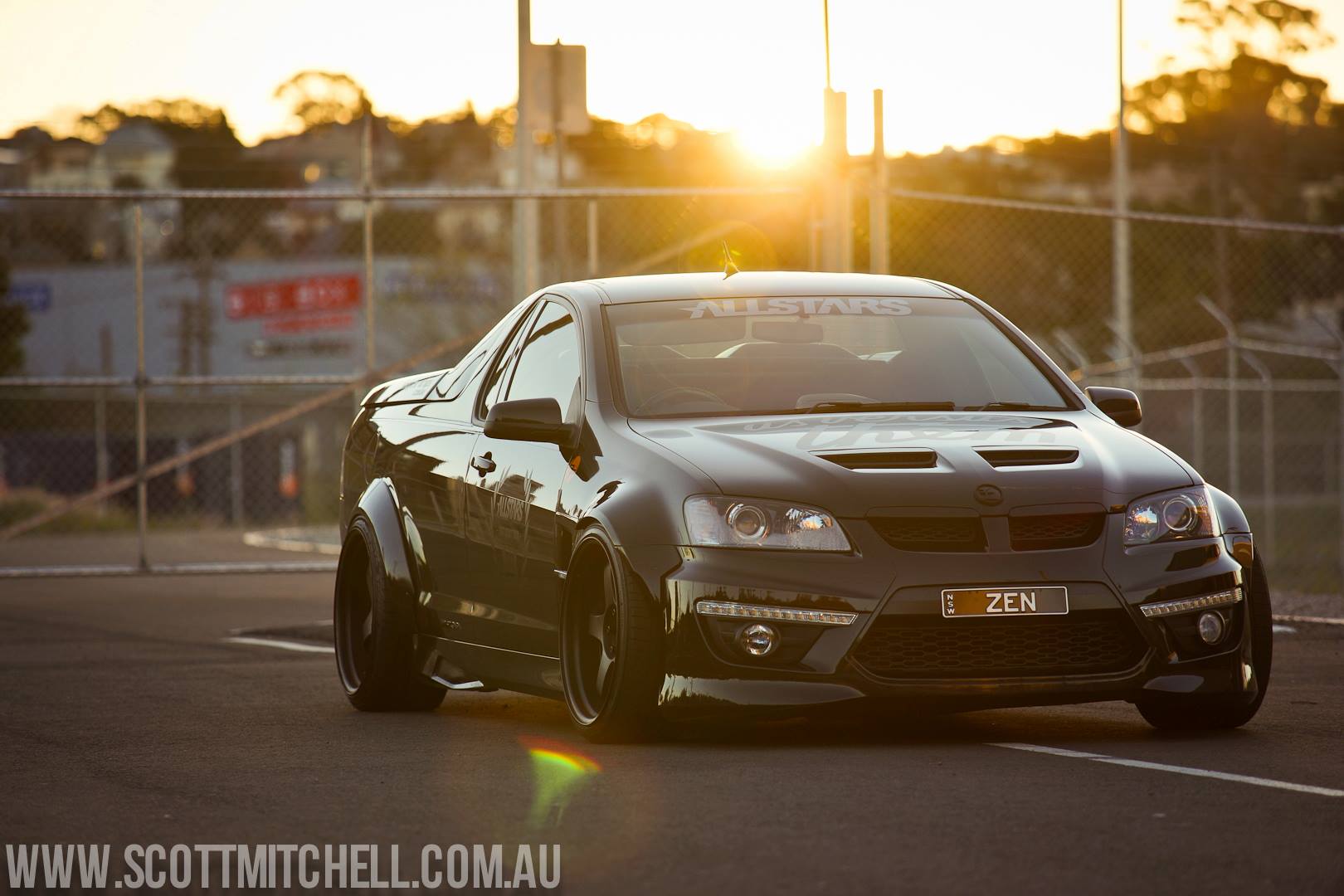 Glad I didn't get the keys to the Maloo though, driven one of those before! ;)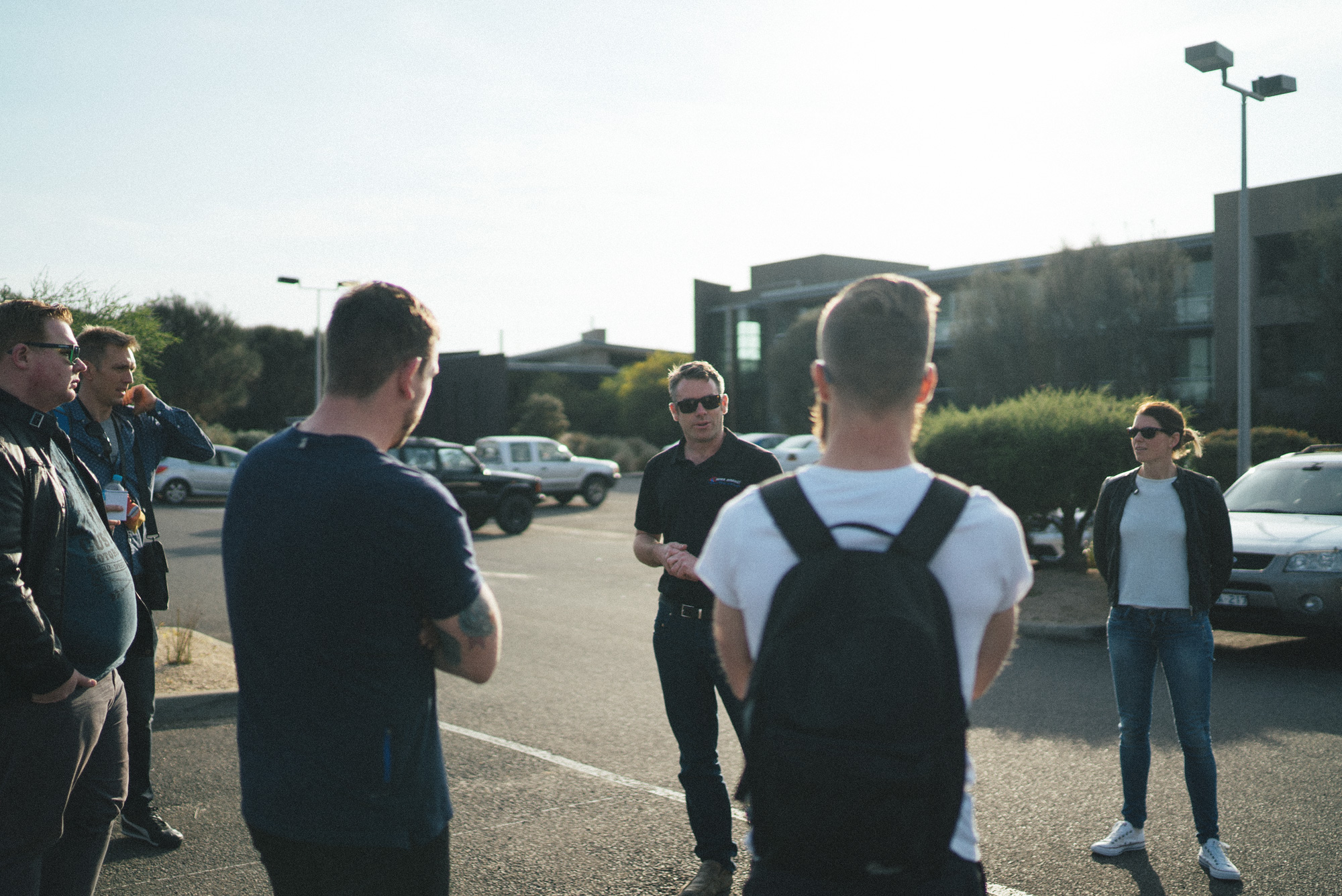 After a quick driver briefing we were off!

Rad.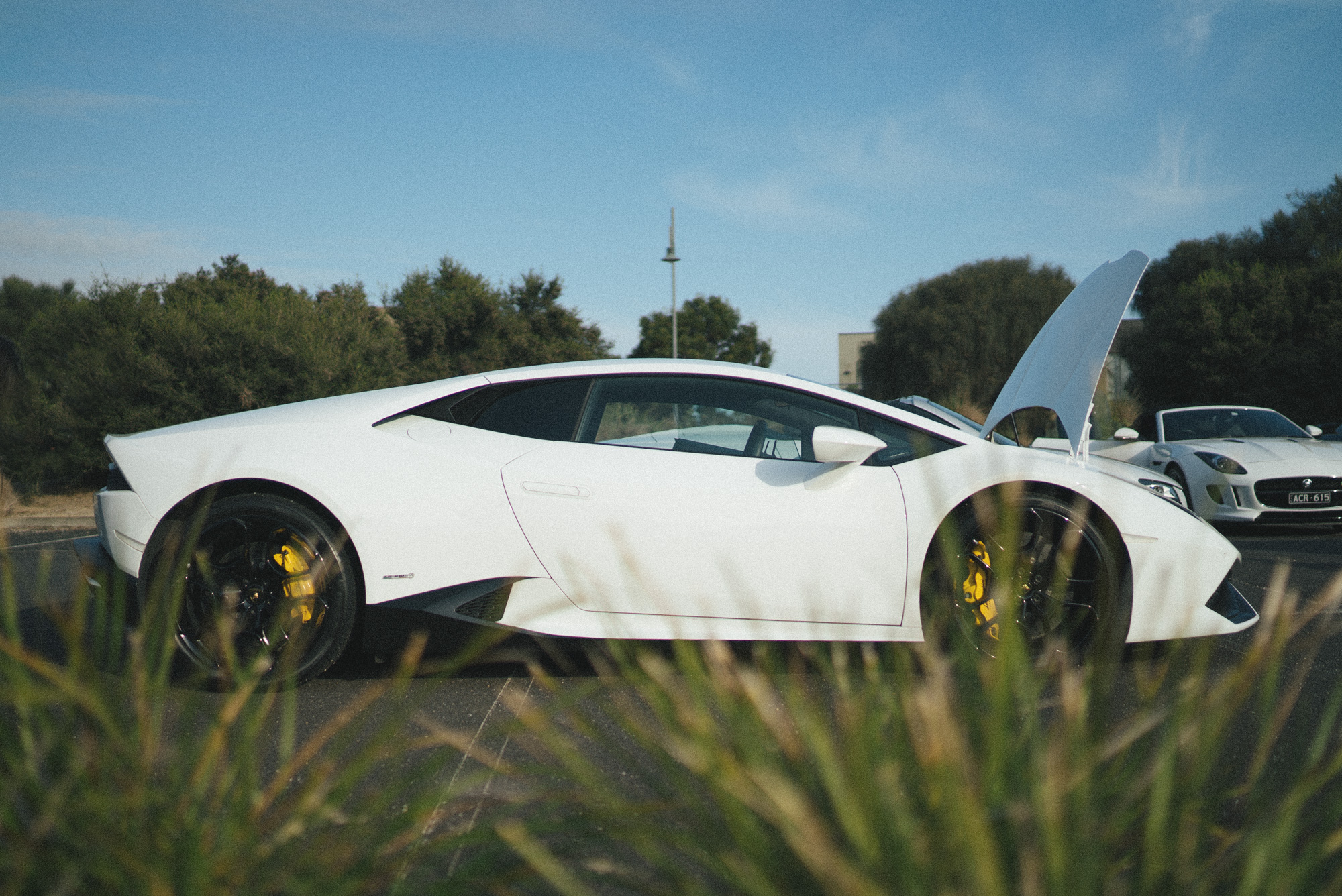 And holy crap. I got thrown the keys to the Lamborghini Huracán.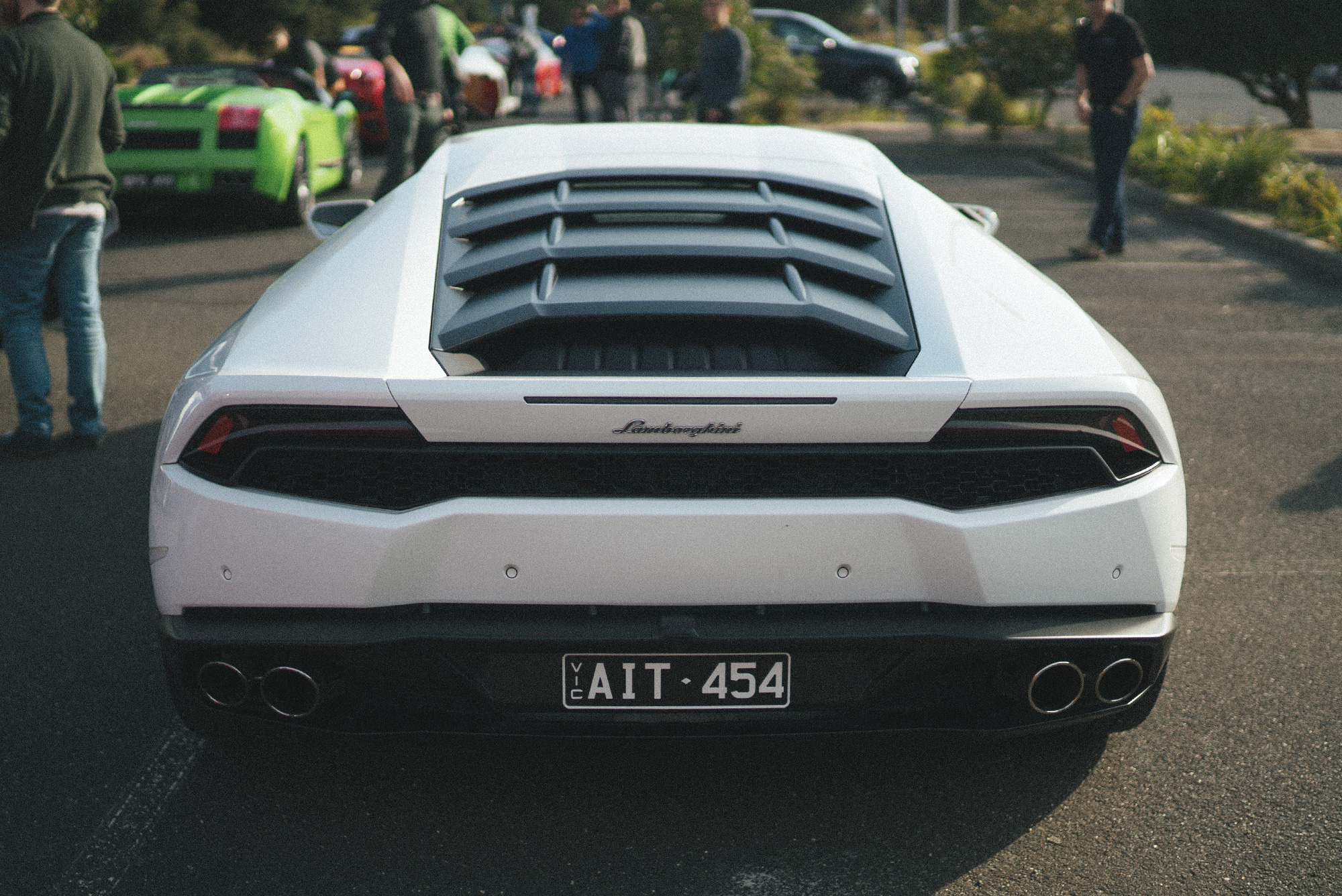 Fucking amazing. How is this thing even classified as a "car"?

Interior is just an awesome place to be, super refined. The blinkers on the steering wheel (push left, push right and push in to cancel) would make any motorcyclist instantly feel at home driving this car.

The dash is awesome. Definitely the sexiest interior of all 4 cars I drove on the day. My only complaint was the extra little click in the accelerator pedal, which makes the car drop into the lowest gear possible (had this in my GTI too). It really caught me off guard. I downshifted twice and floored it, the car hesitated for what felt like an eternity, then decided to grab 2nd gear (instead of 3rd) which then literally, with the most glorious sound ever, catapulted us within feet of the car in front!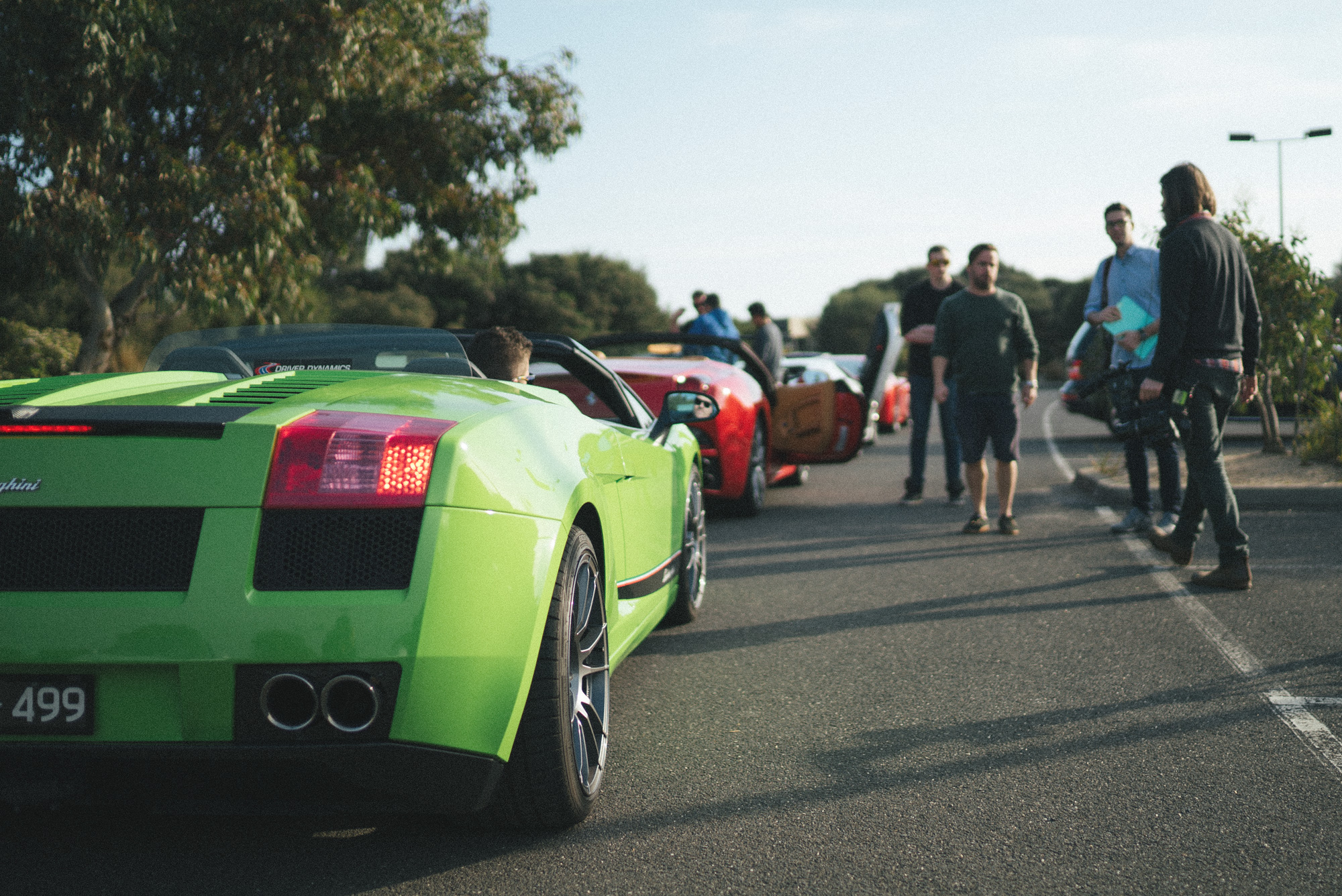 After many throttle blips for the camera men in 'Corsa' mode on the steering wheel (holy moley this car sounds amazing!) we were off!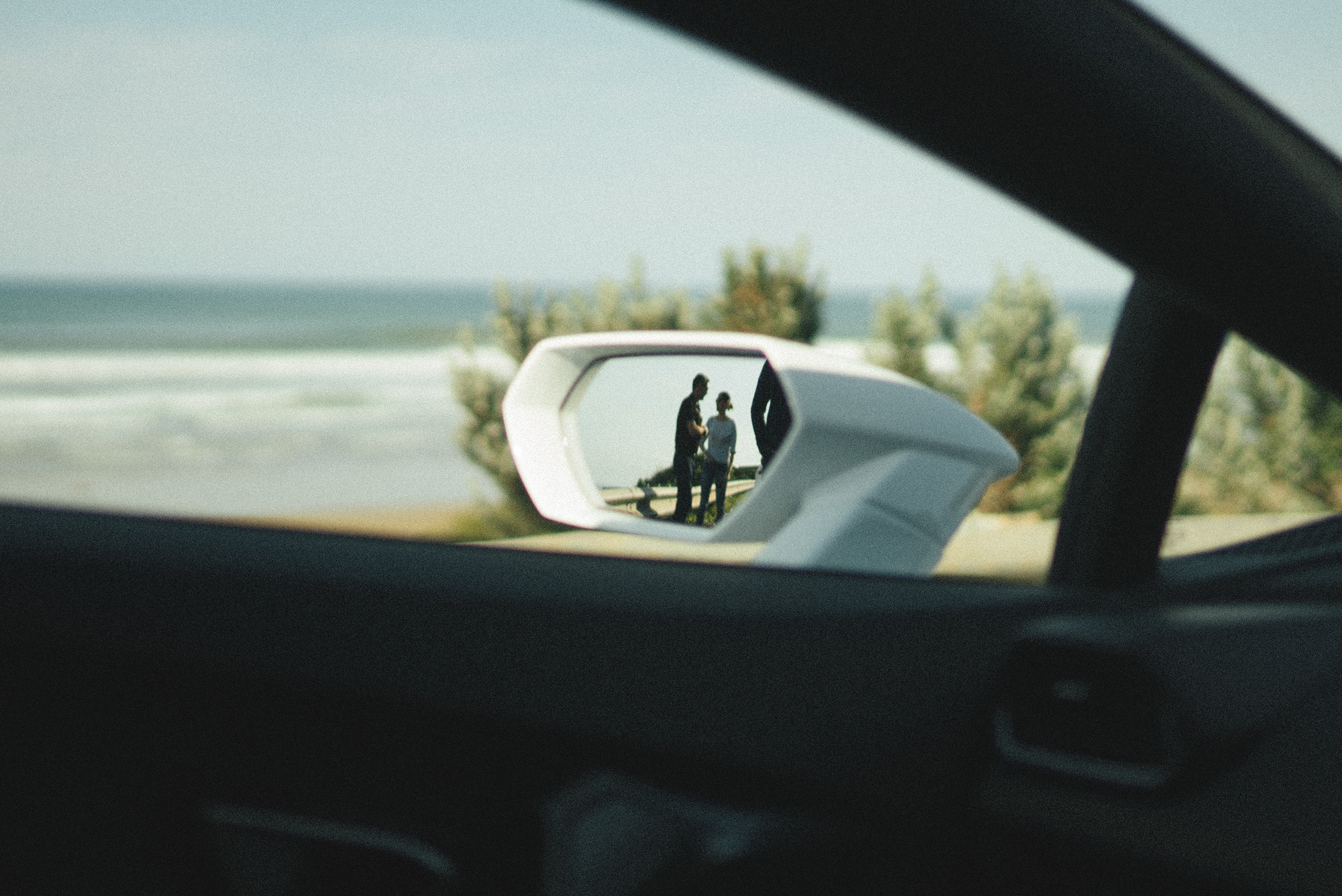 Roadside stop. I was amazed at how the Huracán didn't at all feel like a big car to drive. It was just so damn easy to drive too, felt super planted and power wasn't nuts, just nice and linear.

Stop #2 in Lorne. Green on green! The perfect co-incidence!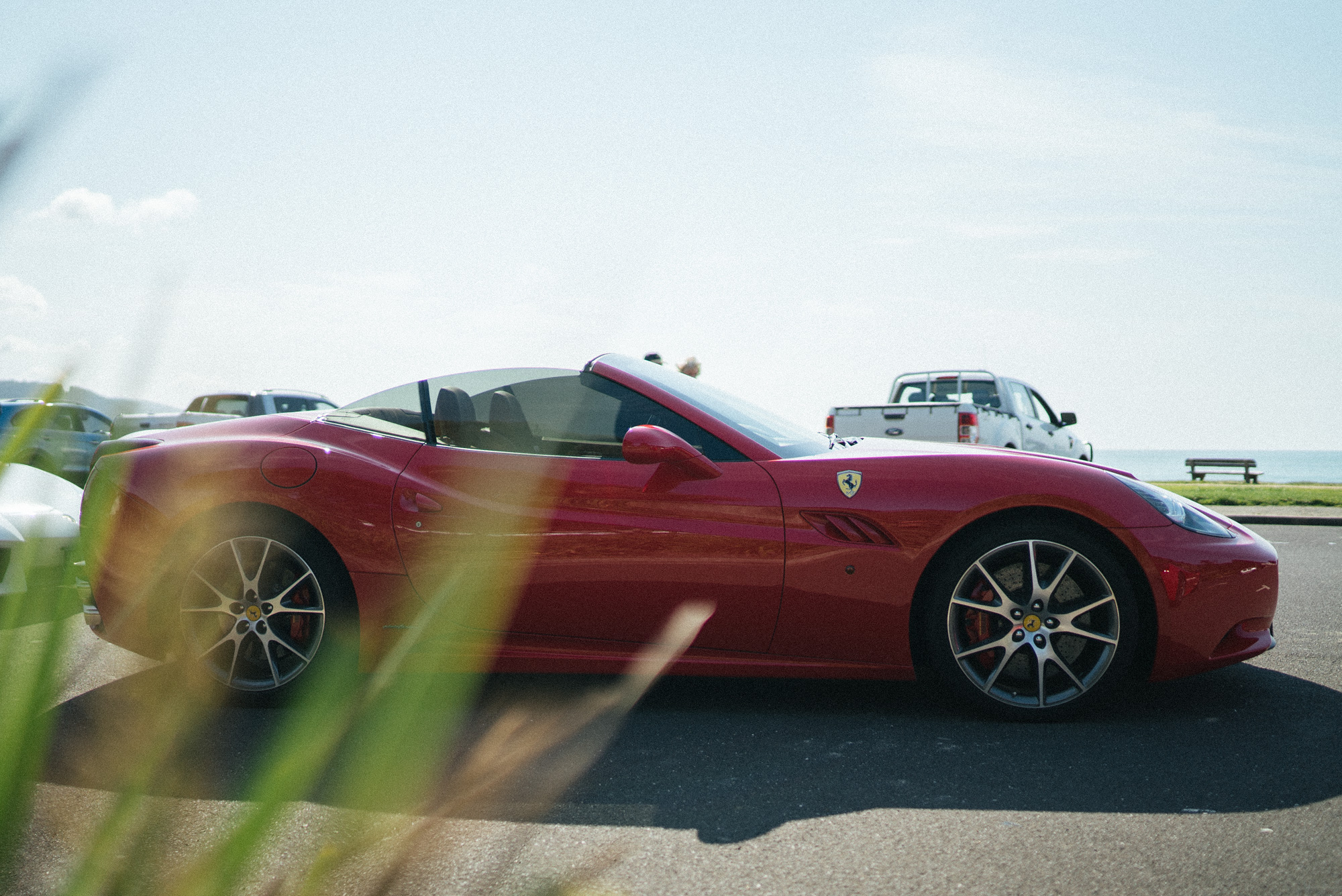 I sadly had to give up the keys to the Huracán, but I was then given the keys to this gorgeous red Ferrari California.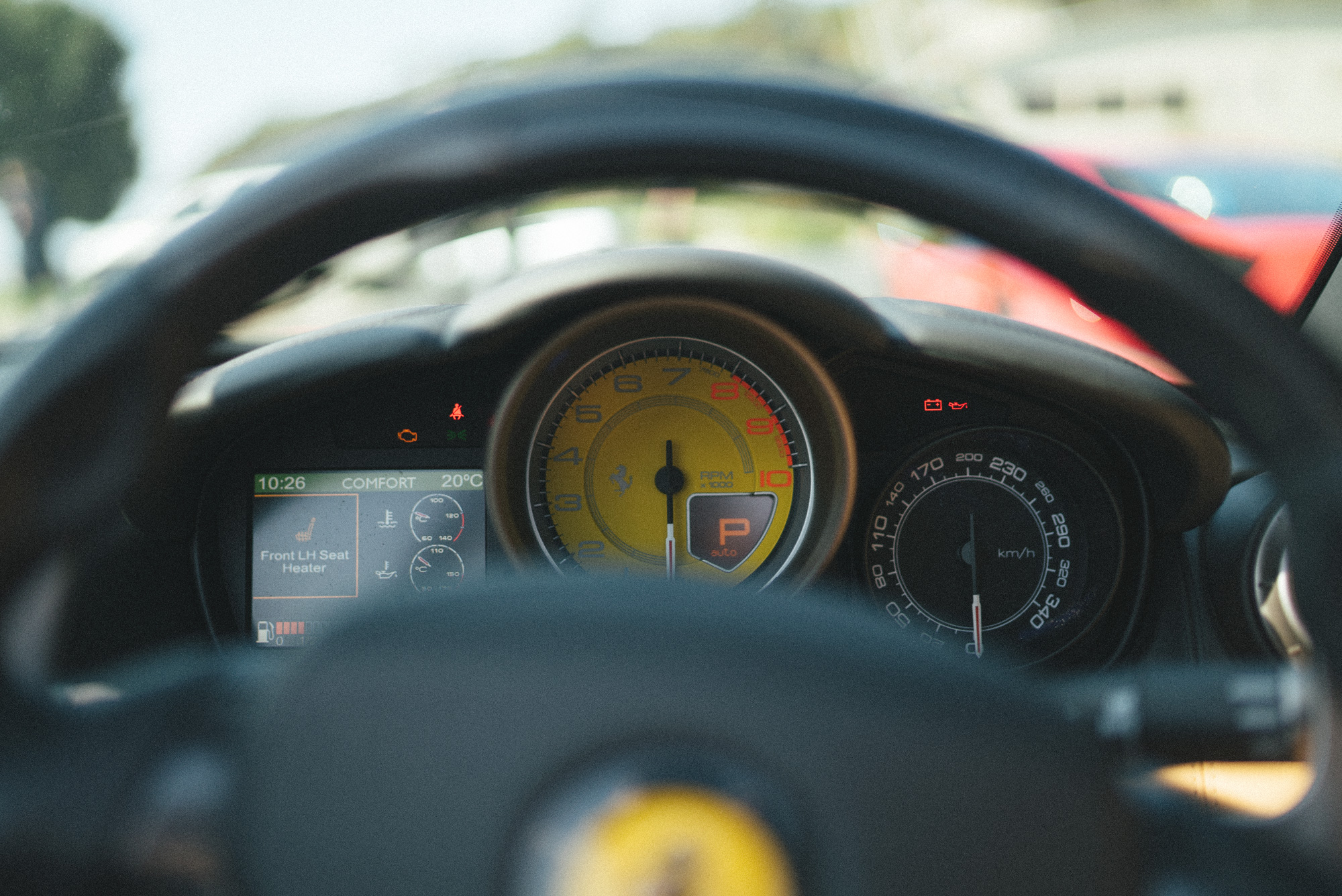 It's an older car, and I love older cars. The interior had some lovely patina, it was just a nice place to be.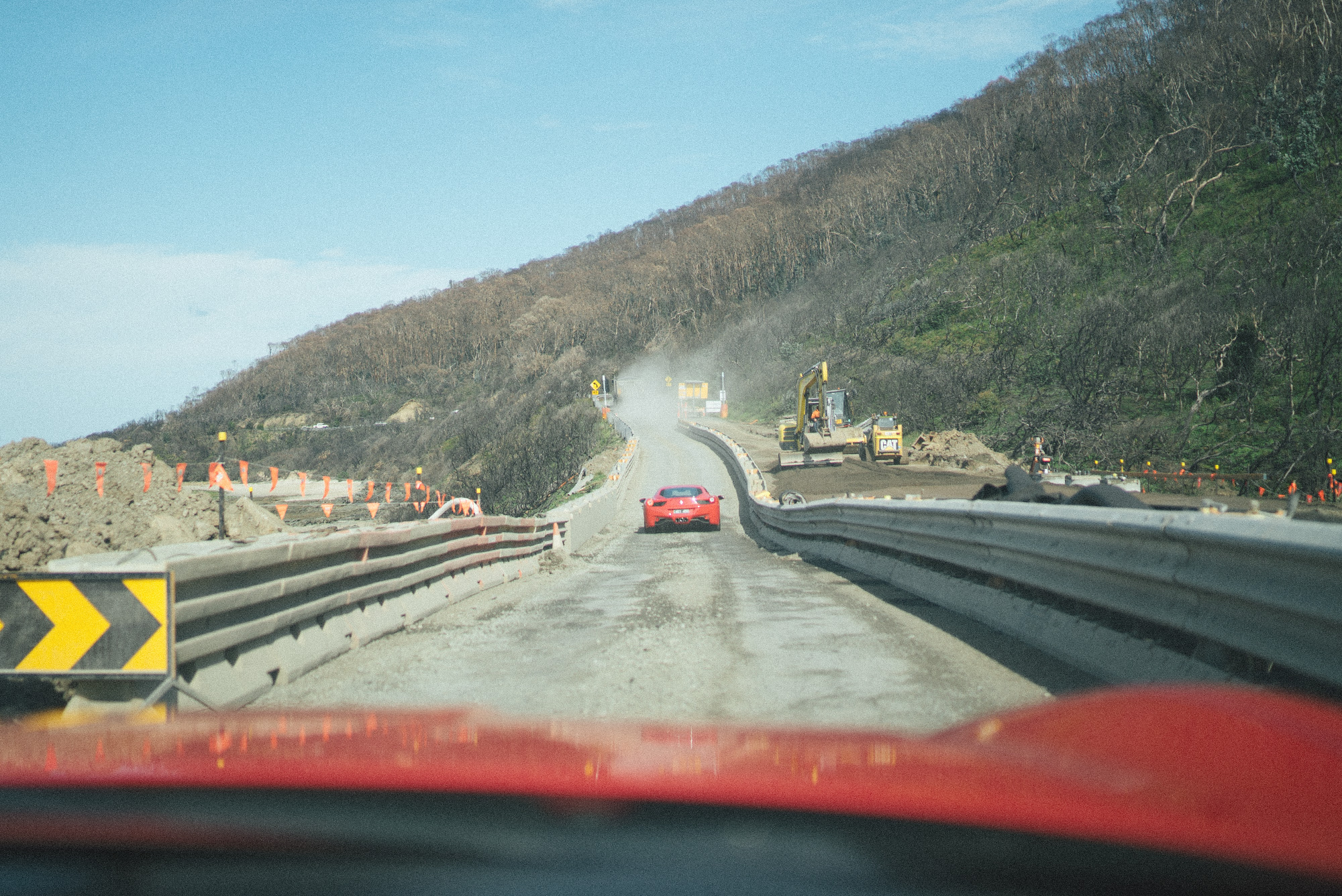 Stone chips! Dust! We then came across some nasty roadworks which forced us to crawl at a snails pace for a short distance (and unfortunately really piss off impatient drivers waiting on the other side!), definitely NOT a situation you want to be in with a bunch of super expensive, super low supercars! Funny thing is though, when we played the game later we realised you will be absolutely fanging over similar dirt terrain like this!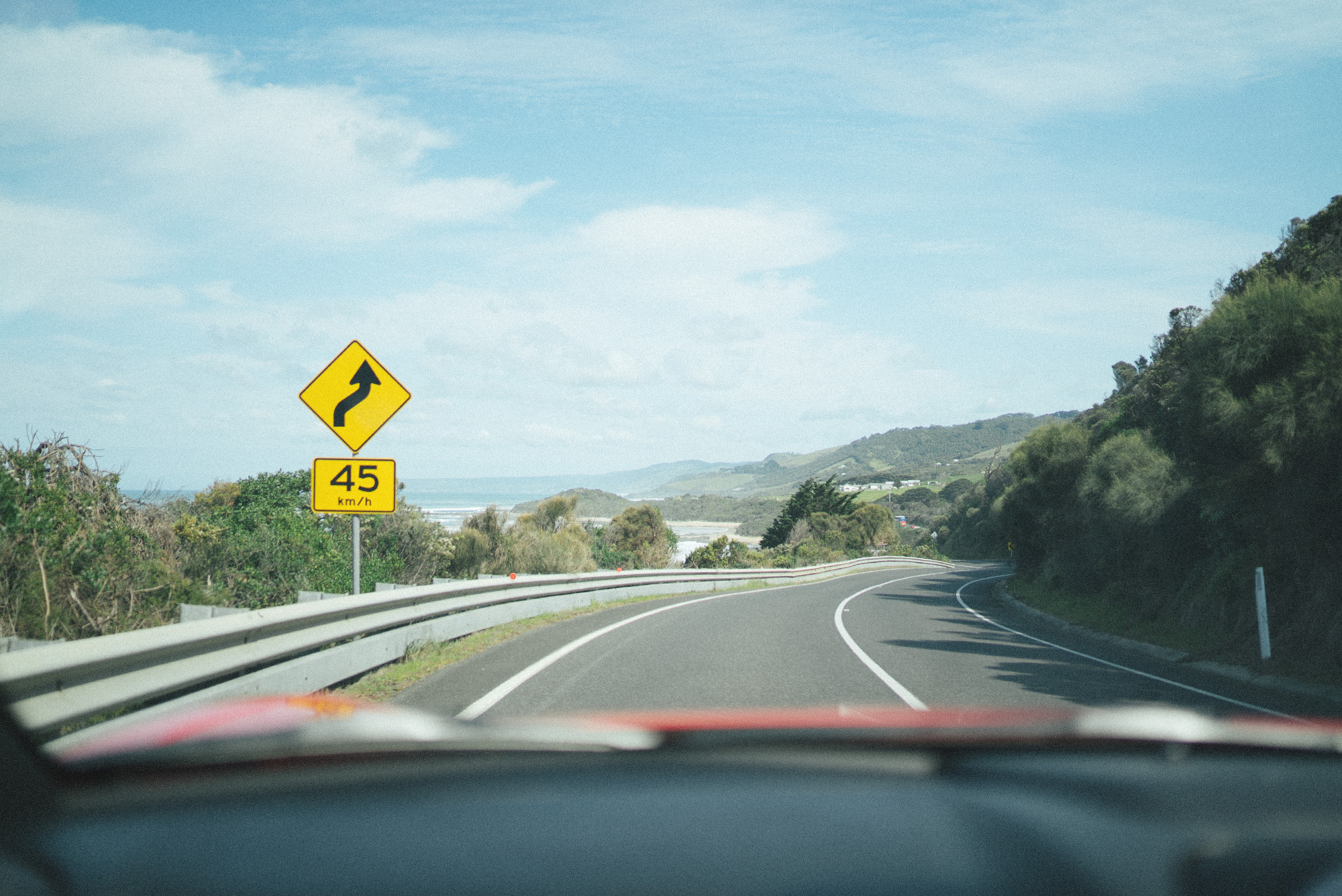 We were soon going again and damn this California suits a road and day like this! It's a big car, and feels it too, the shift is surprisingly smooth (unlike the clunky shifts in say a Modena). It's got torque, lots of it, and damn the burbly and crackly exhaust note comes to life when you give it a little!

After another great stop, where our group of supercars drew a lot of photo opportunity attention from a fair few beach goers and tourists, I was handed the keys to this tuned GTR.
I knew this was going to happen.
Truth is I've not driven a GTR yet. I've had opportunities, but I've not pursued them as I've always known that if I drive one I'll want one. And too right. This car is absolutely BRUTAL in it's acceleration. It fucking MOVES!  It even pulls hard in 6th! It has such a nasty muted, almost even RB like growl, it's an absolute monster. Not an exotic, but an exotic muncher.
The weighted steering feel had me. It's a big car, but it doesn't feel big to drive (unlike reviews I've read).  At 60km/hr it doesn't feel stupidly slow like you do in the other exotics, in fact you feel tough, like you do burbling along at low speeds in any GT-R. There's no dead zone in the take up of the brake pedal, which had such a great meaty feel. Sadly the car did pull left a bit on hard braking, maybe a slight alignment issue? The semi slicks obviously tracked a fair bit too but I'm used to that). I was sold, instantly. I must own one.

Japanese monster. Godzilla. At our scenic destination; The Great Ocean Road.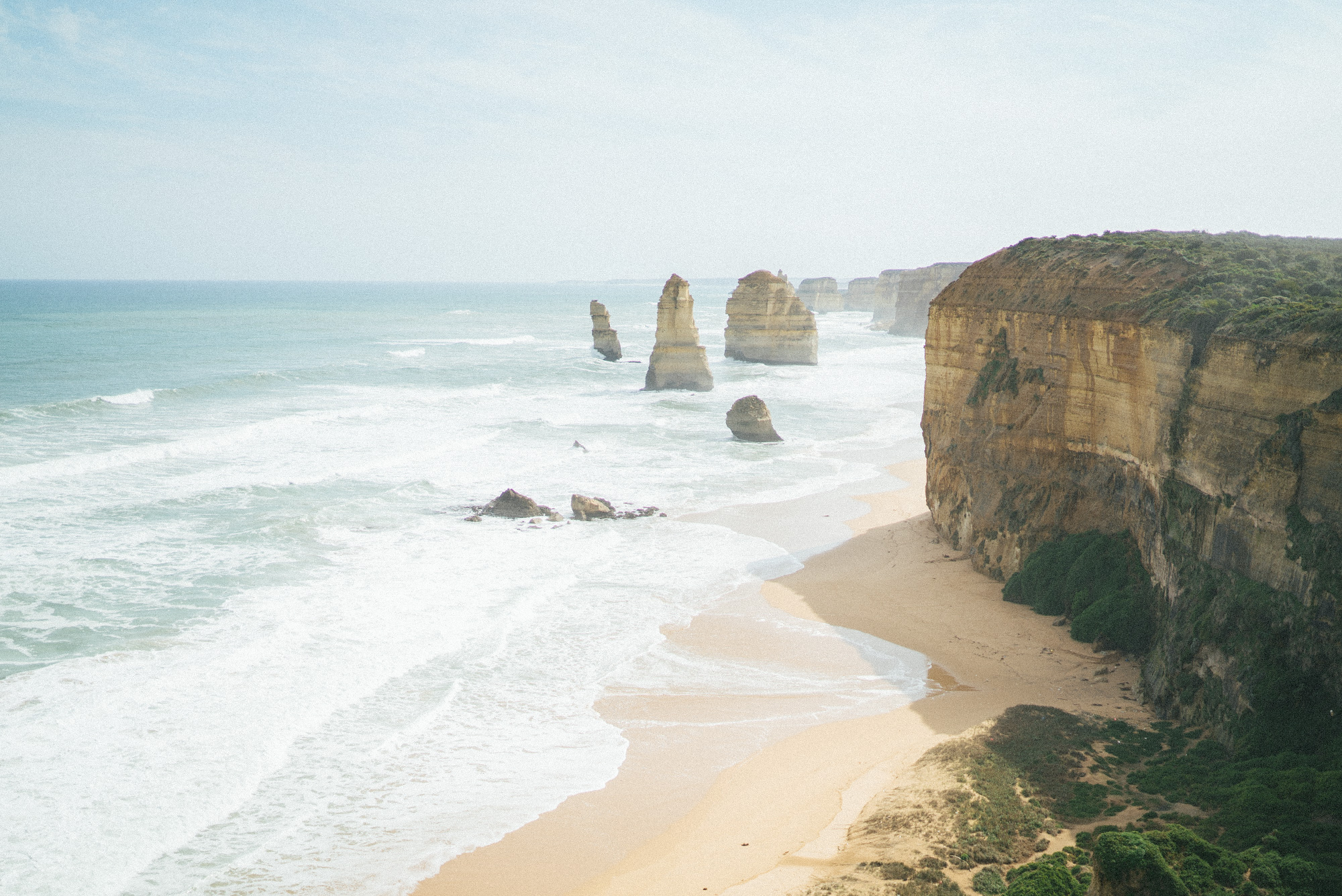 Initially I was wondering how the guys were going to tie in the experience of driving supercars on the road to the game, but on seeing this amazing view it was all clear to me, the impact of how massive it was, and how the guys have tried to capture that in the game trailer we were all encouraged to watch (below).
Ben sweetly admitted that he was nervous about whether or not they had succeeded in capturing the essence of The Great Ocean road in the game, but he confidently announced that after the drive to our destination he felt relived and thinks they've done a cracker job!

Forza Horizon 3 E3 preview trailer.

Then we were fed at Forage. A sweet little cafe in Port Campbell. Gnocchi for me, please.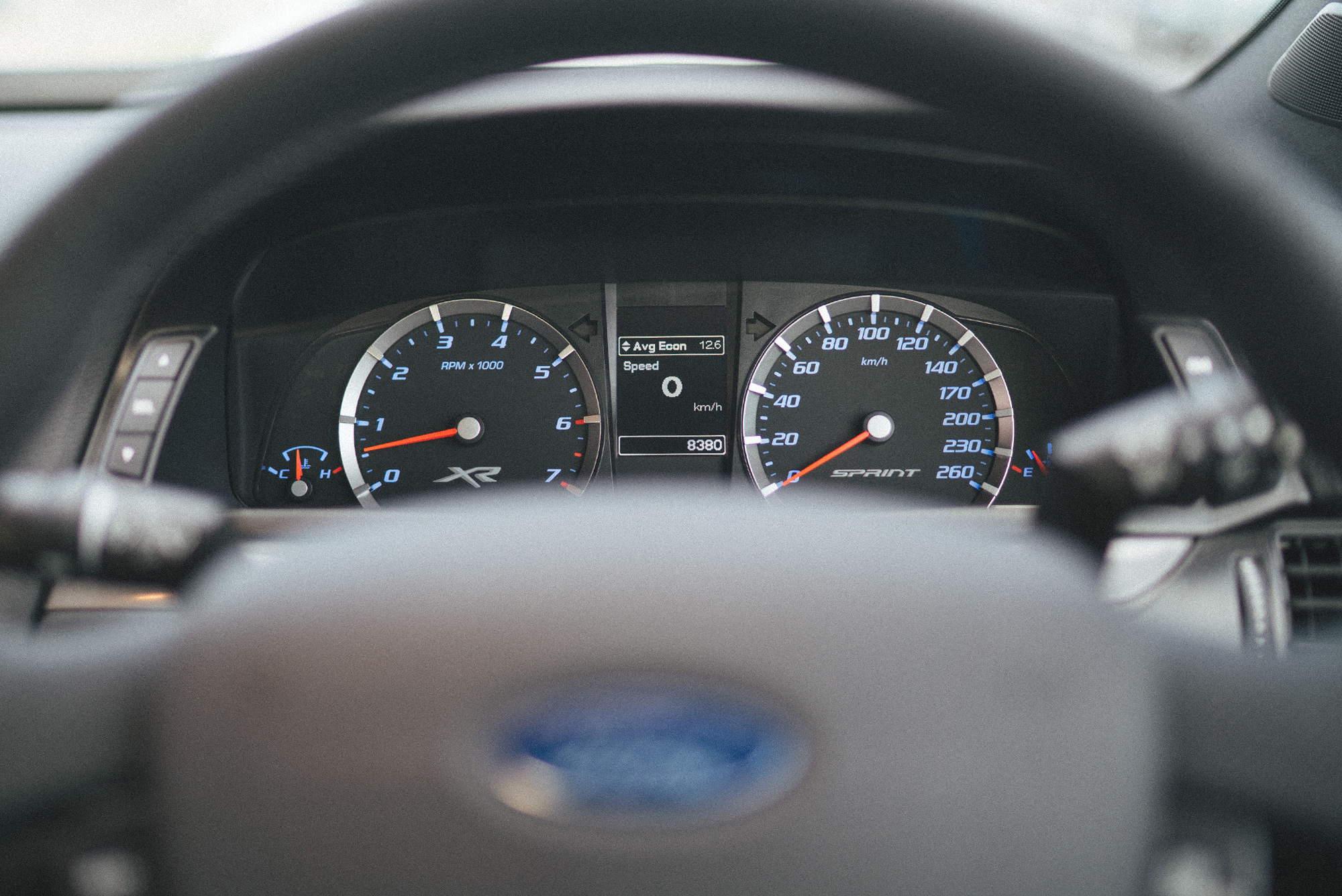 Then I was handed the keys to the Ford. Oh noes. That steering wheel… mum always told me if you can't say anything nice, don't say anything at all, but this takes the cake, especially after the cars I'd driven on the day! Super boaty. It's supercharged, but you can only just make out the supercharger whine on WOT. I thought I'd enjoy driving a manual after the last 3 sequentials, but I was wrong. The clutch pedal took up late and instead this car had me wondering why I'd ever bother driving a manual again.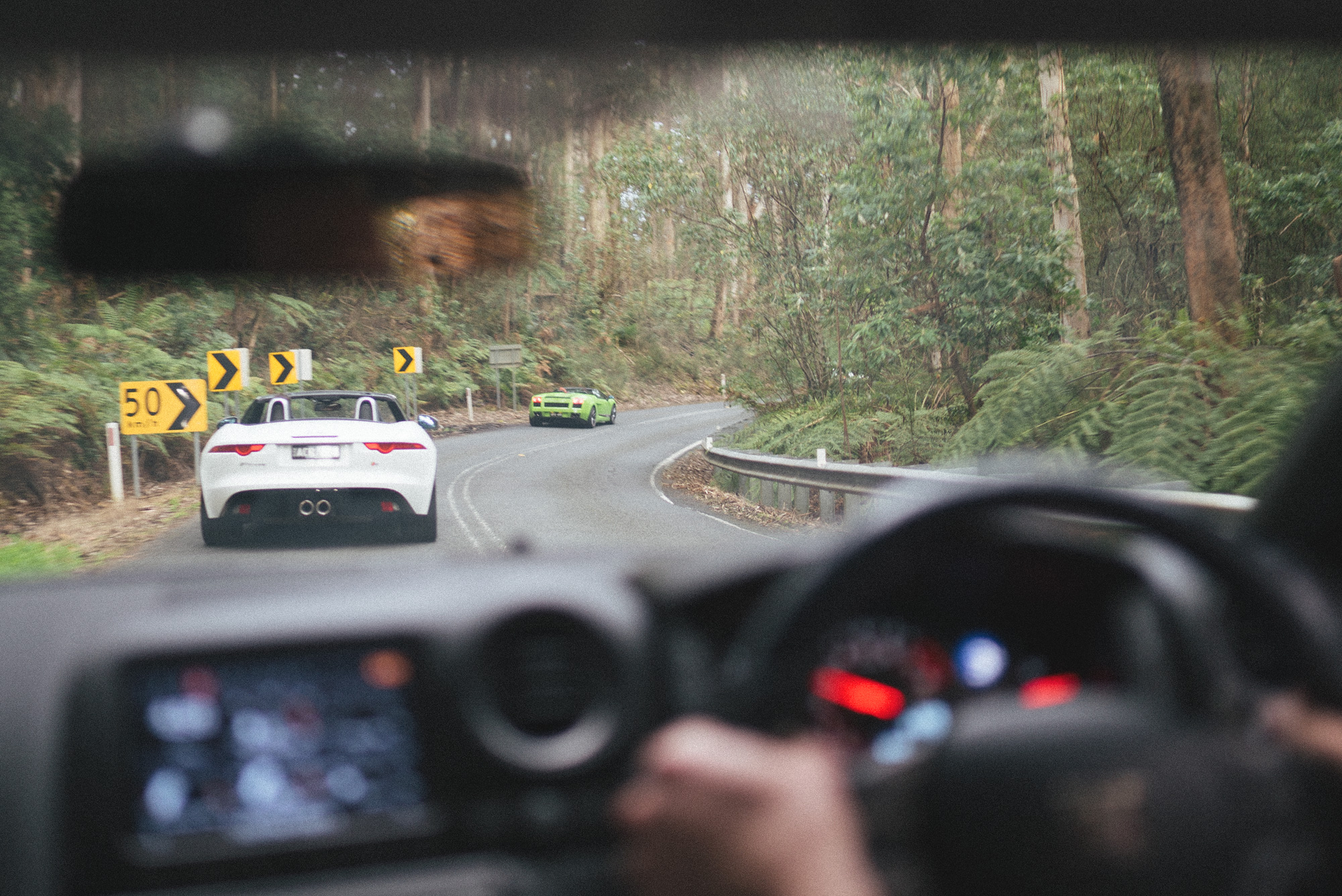 Luckily, back in the GTR for some spirited twisties!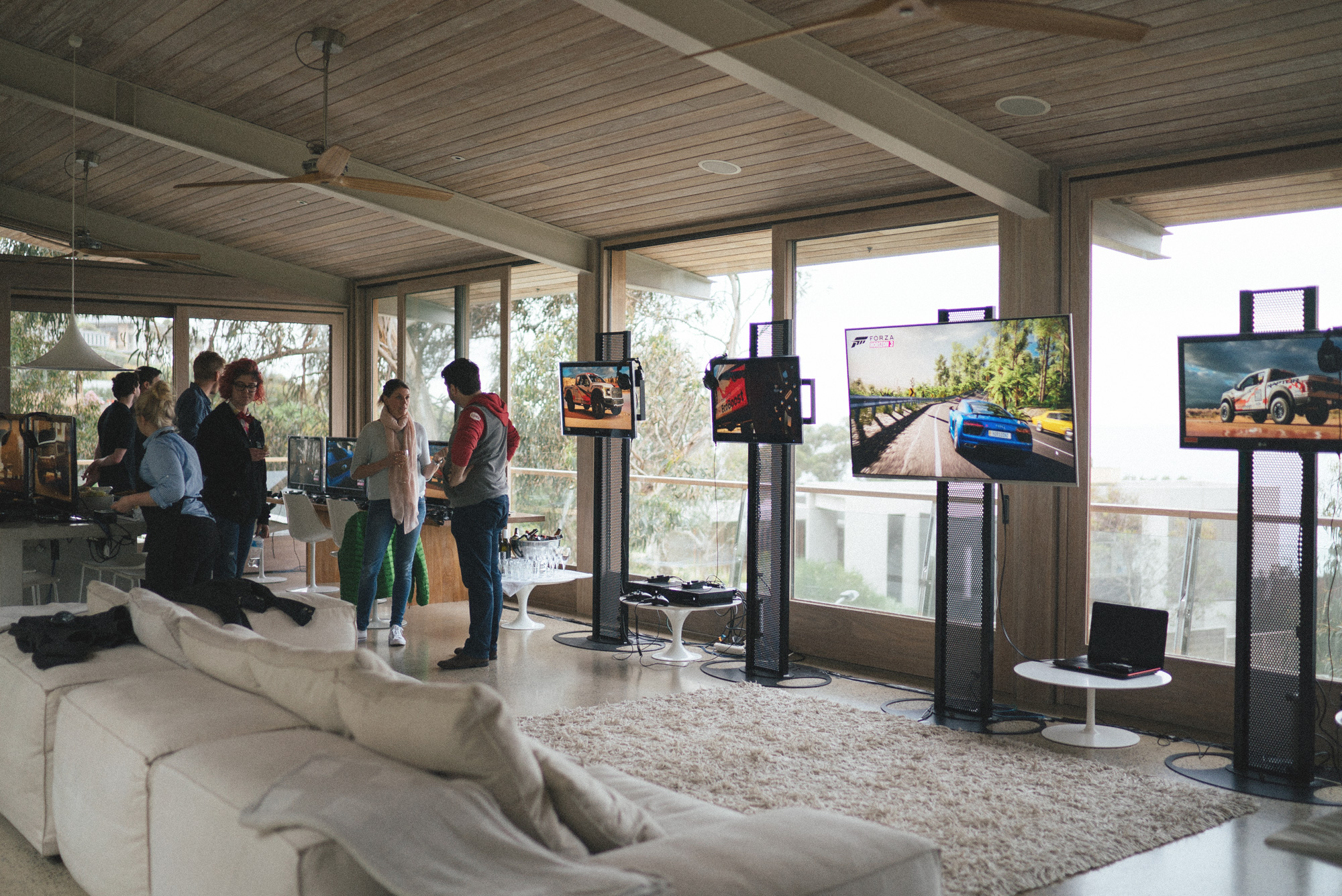 Our final Lorne ocean house destination was quite a surprise. An architects home overlooking the ocean, decked out with plenty of Forza Horizon 3 game stations!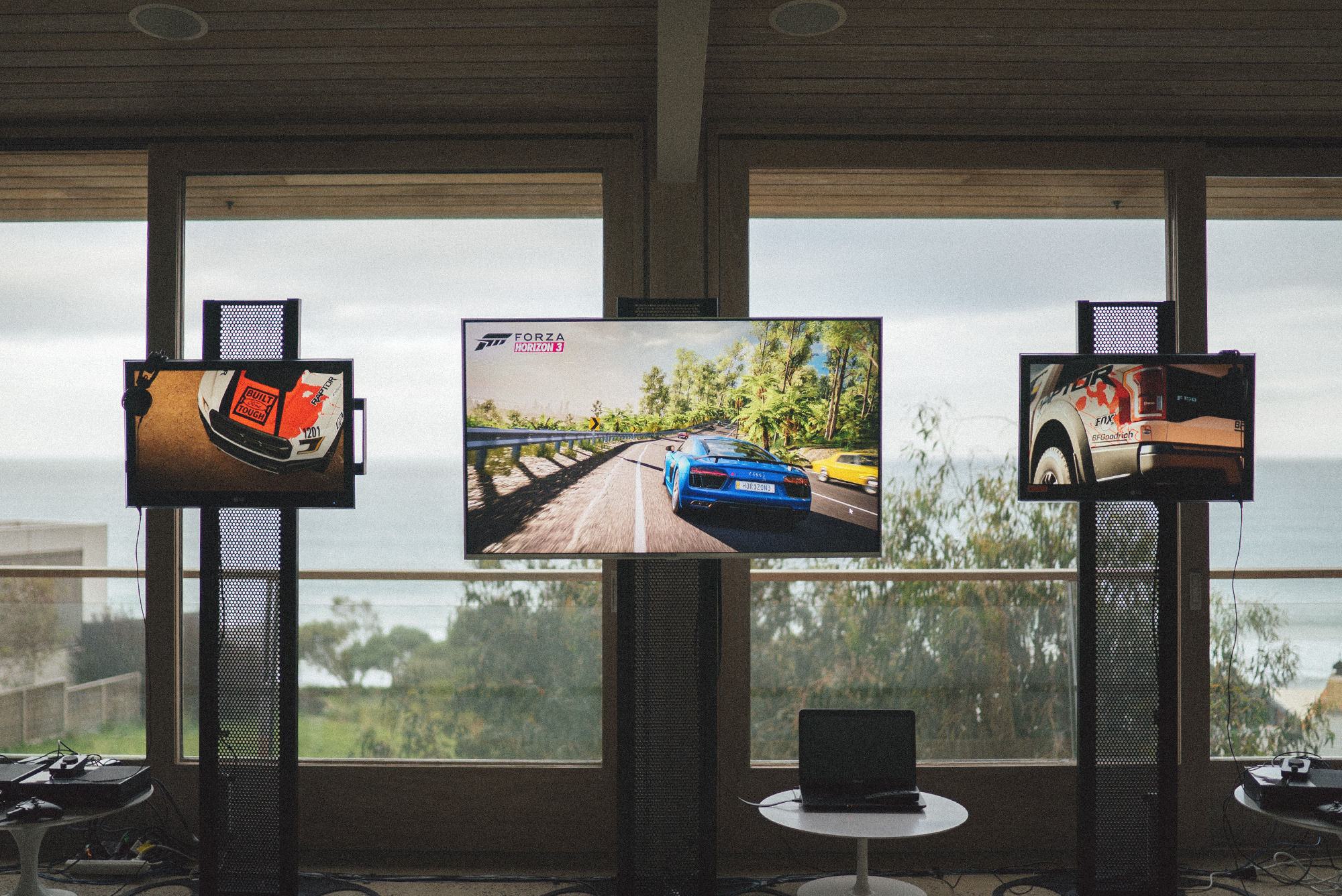 OK OK I'm immersed!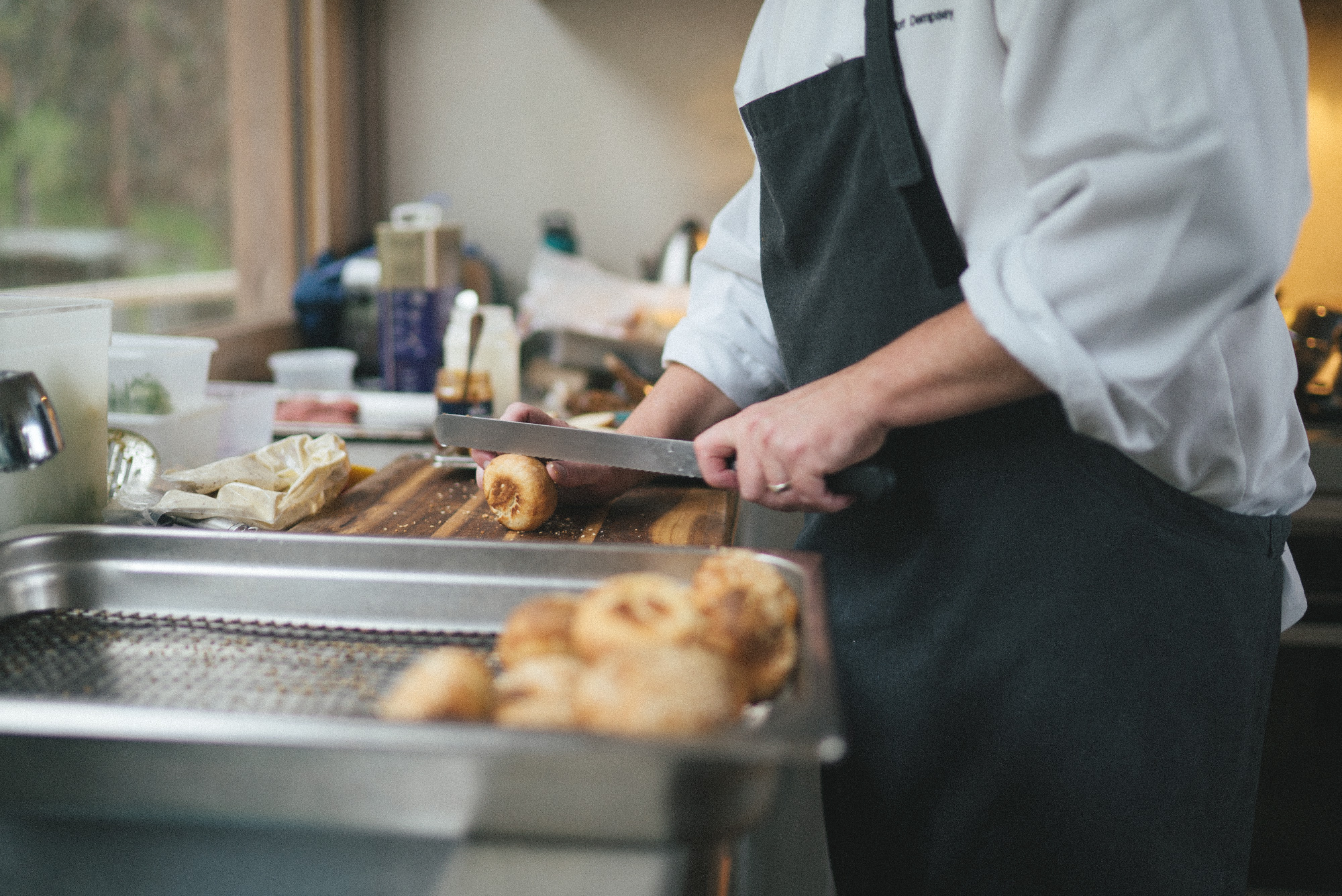 And catering were cooking up a storm whilst we were playing the game. Man we were fed well this whole trip!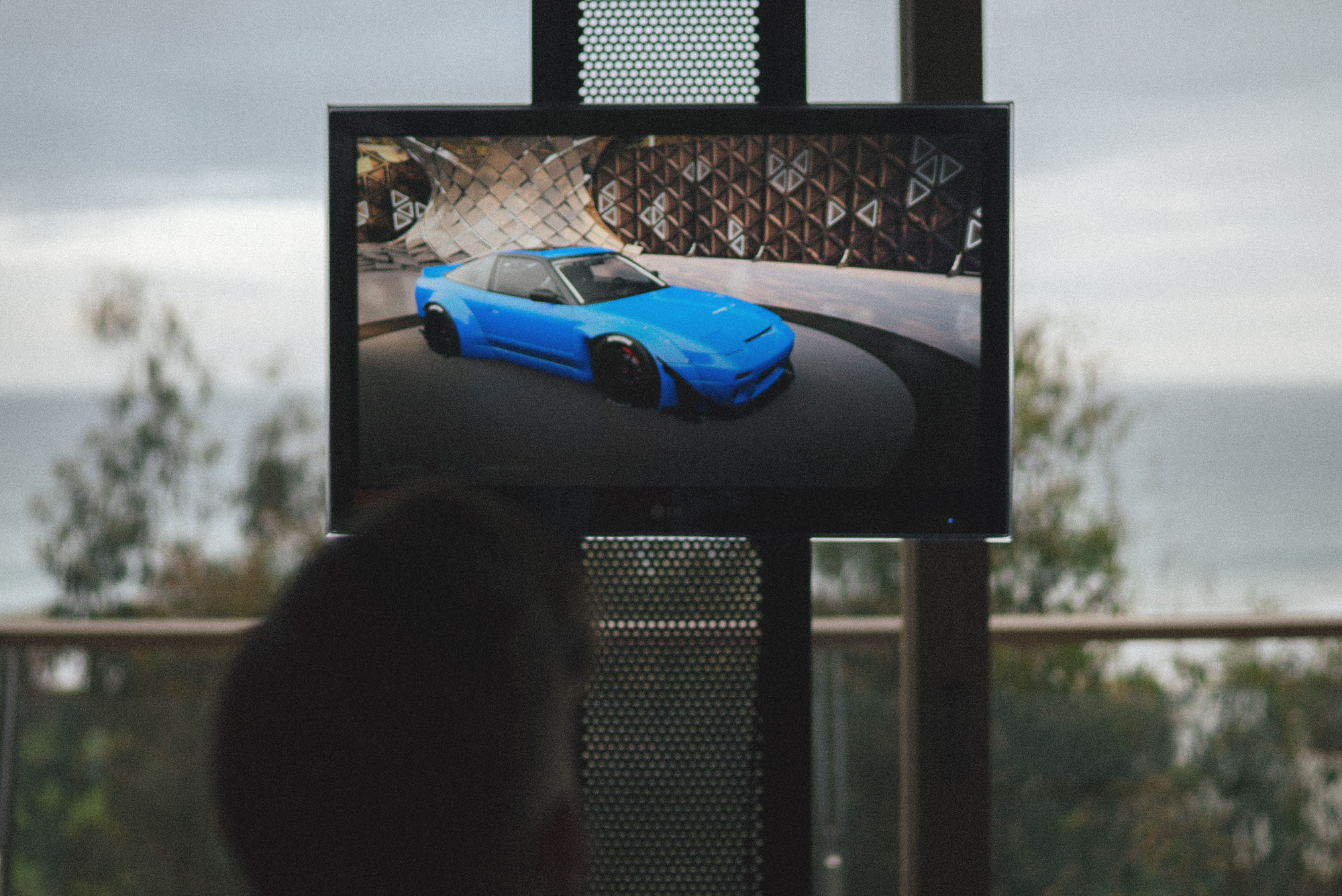 Hands on time! YouTuber Jon re-creating the Zen Rocket Bunny 180SX! He's a rad dude, check out his YouTube channel: DomesticMango. He's got some WILD Grand Theft Auto 5 cinematics up there!
One of my fave movies of all time is The Matrix, hugely because lots of it was set in Sydney. I've been playing The Division, which is set in New York. The game blows my mind but had the game been set in Sydney… I'd have lost it even more! It's a dream to have games developers making games with worlds which reflect our own backyard, so I'm stoked for Forza Horizon 3.
The gameplay was awesome. With the experience of driving on The Great Ocean road fresh in our minds, and seeing the same blue sky in the game, the same familiar road signs and roadside greenery, there was no doubt at all that the guys had nailed the Australian vibe in this game.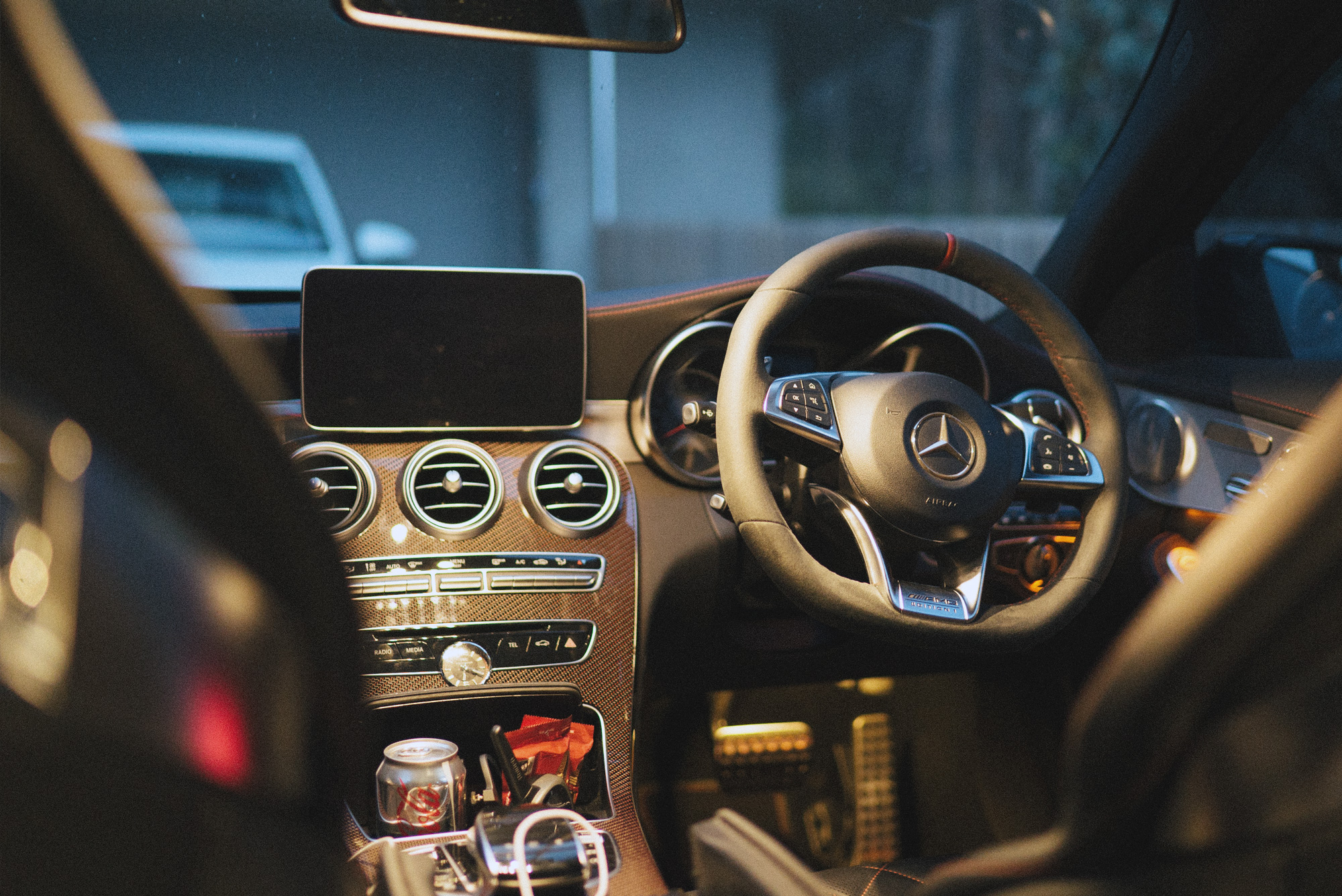 After our gameplay session we rushed to the airport in no less than a Mercedes-AMG C63 S Edition 1. It's a fast car. I'd find it VERY hard to keep this car under the speed limit if it was my daily!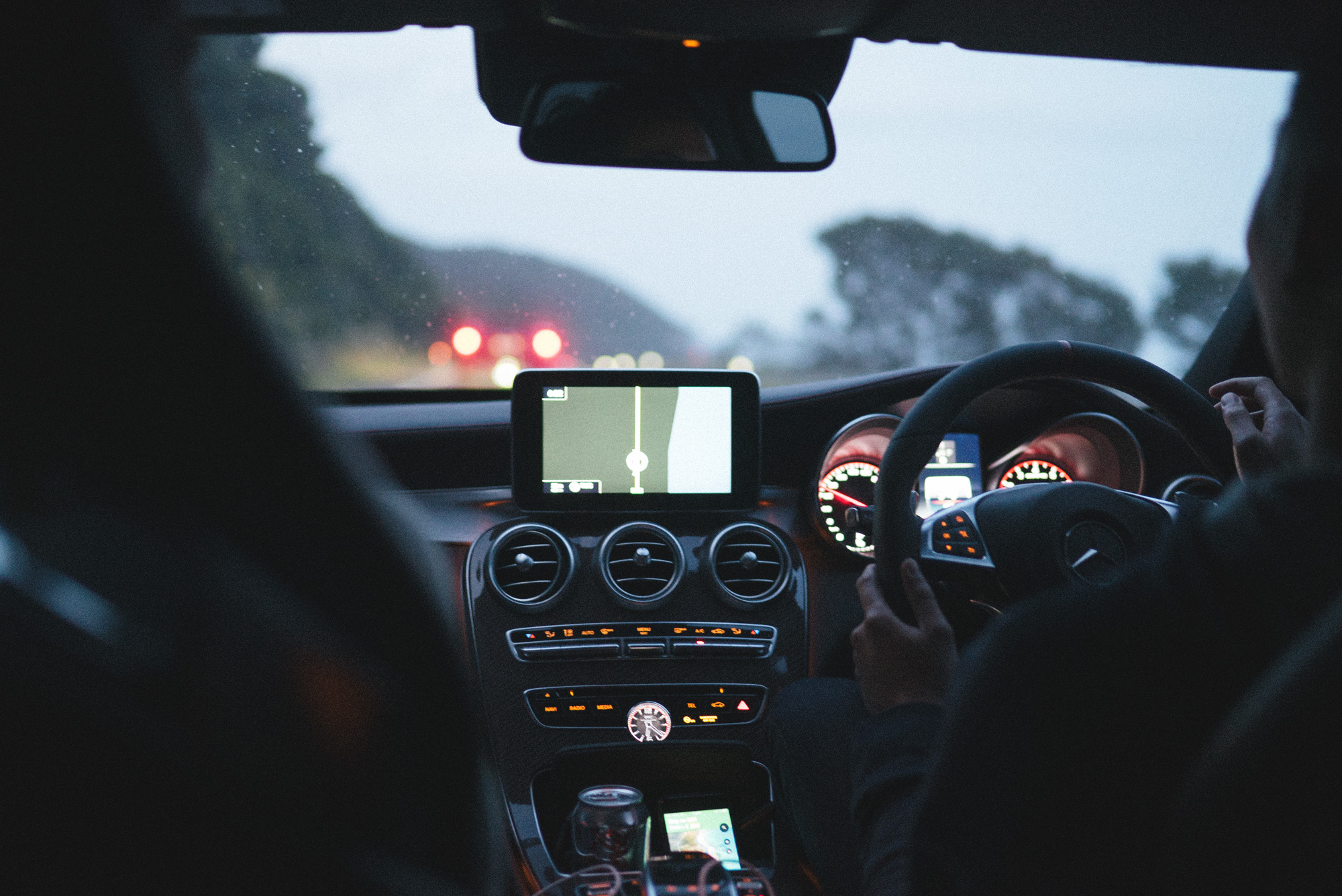 Has to be the most stylish way I've ever rocked up to an airport. Ever!
Forza Horizon 3‎ comes out on September the 27th on Xbox and PC. Pre-order your copy: www.xbox.com/en-AU/games/forza-horizon-3