Dreams are made to become a reality, not stay a continuous saga of nothingness that replays in your head. Daydreaming, something I use to do as a child while in class. This year for Zen Garage (and always of course) is all about making dreams become a reality. This was also an excellent opportunity to finally meet the mad scientist behind Zen Garage, Justin Fox. As we live on the opposite sides of the world and only able to communicate through Facebook Messenger or email. Both of us were extremely pumped! Many celebrities, television show hosts, models et cetera were at SEMA. Celebs such as Magnus Walker (Porsche Builder/Restorer), Adam Carolla (Comedian, actor, director), Cristy Lee (All Girls Garage & Barrett-Jackson Live), Jeremy McGrath (AMA Supercross champion and off-road truck racer), Danny Thompson (Son of Mickey Thompson and Bonneville Speedweek record holder), Richard Petty (King of NASCAR), Mario Andretti (Racing legend of 111 wins and F1 World Championship) and many more. Tons of big name models, promo models, and car models were at SEMA Show. Our Zen Babe, Jessica Kim was at the Rohanna Wheels and F1R Wheels booth's, CJ Miles, Sarir Karami, Brooke Curtis, Brandi G, Kori West, Bear Dellinger, and more.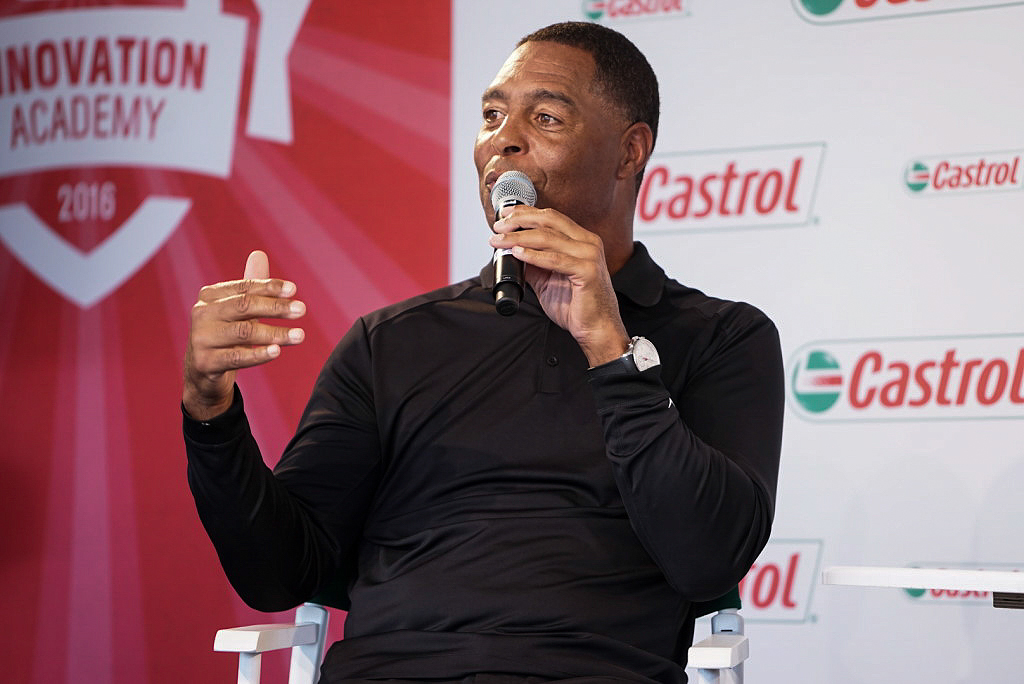 (Hall of Fame Oakland Raiders Running Back, Marcus Allen)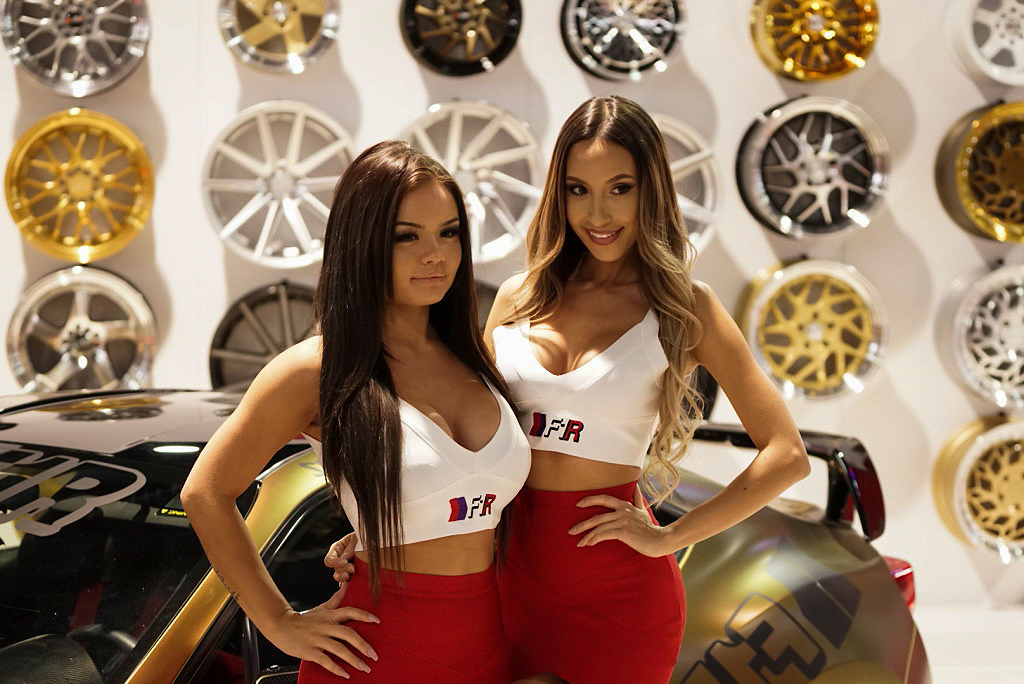 (Left: Zen Babe Jessica Kim (Sunok), Right: Alexia Cortez)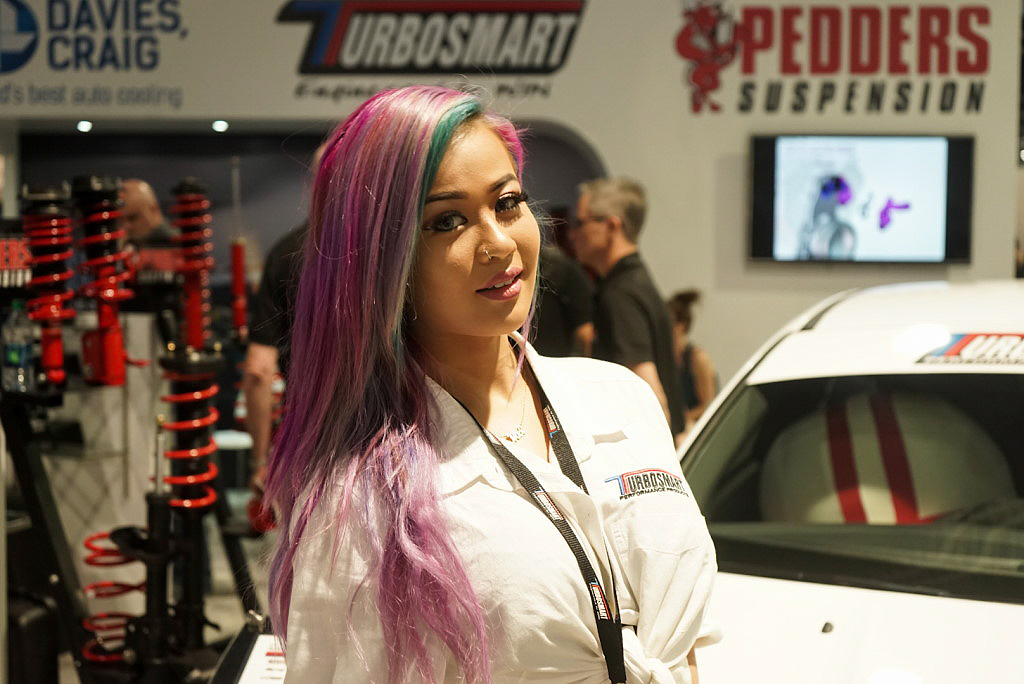 (Sydney, AU based model Melissa Grace)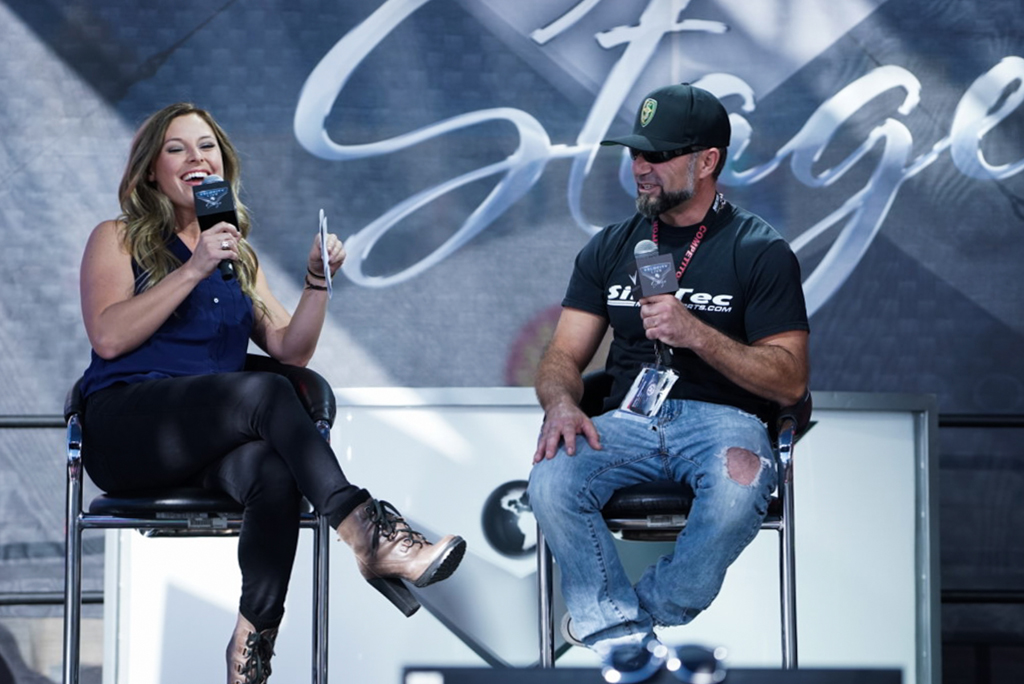 (Cristy Lee of All Girl's Garage & Barrett-Jackson Live)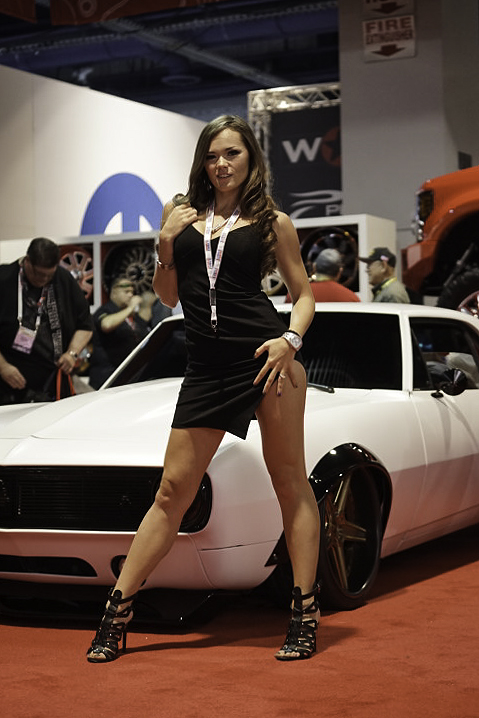 (Brooke Curtis (Actress, model, promo model))
The SEMA Show is the biggest automotive event in the Automotive Industry. Displaying top quality car builds from automotive enthusiasts, aftermarket companies, and even from some television shows. The show is held in Las Vegas, Nevada at the infamous Las Vegas Convention center. I'm not going to lie ladies and gentlemen; this venue is massive! The venue was divided into sections. North Hall, South Hall, Central Hall, Racing Annex, Performance Pavilion, and West Coast Customs. I mean you really can't cover the entire show like you would have expected too. Inside South Hall, at the GoPro boK&N had the debut of Formula Drift Pro Chris Forsberg's Nissan 240z (S30) that is RB25DET swapped and is putting down 500hp! Super clean build that is meticulously done right. At the GoPro booth, Ryan Tuerck had his Scion FR-S GT4586 sitting nicely with the massive Ferrari Italia 458 engine poking out of the bay. Donut Media covered the build process over the summer leading up to SEMA, and Huddy Racing out of San Diego, California had their hands all over the build process.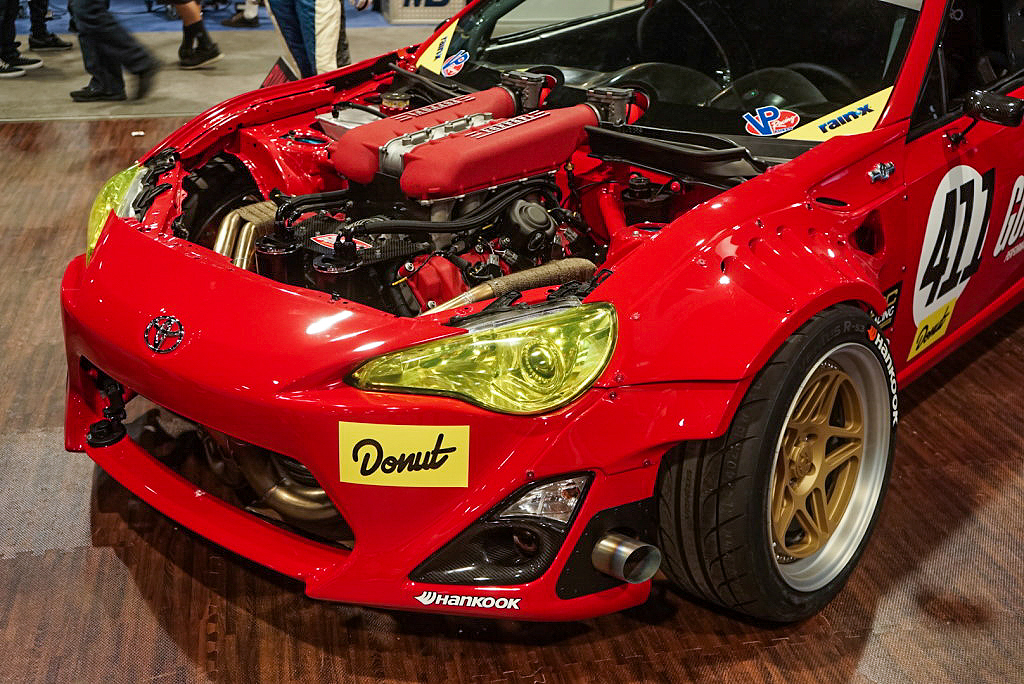 (Ryan Tuerck's GT4586 FR-S)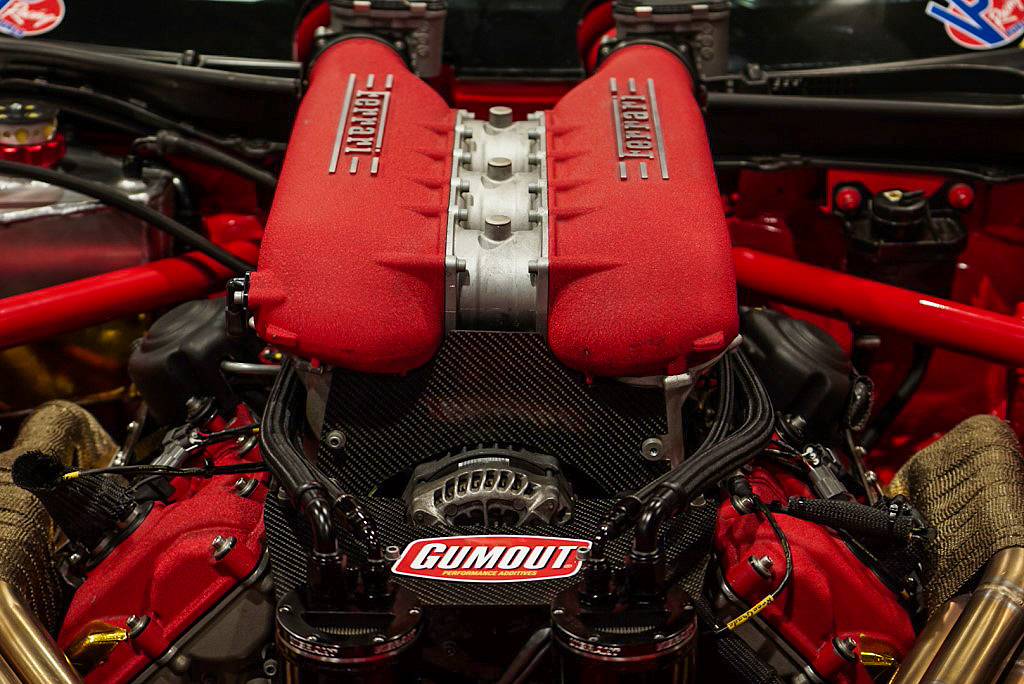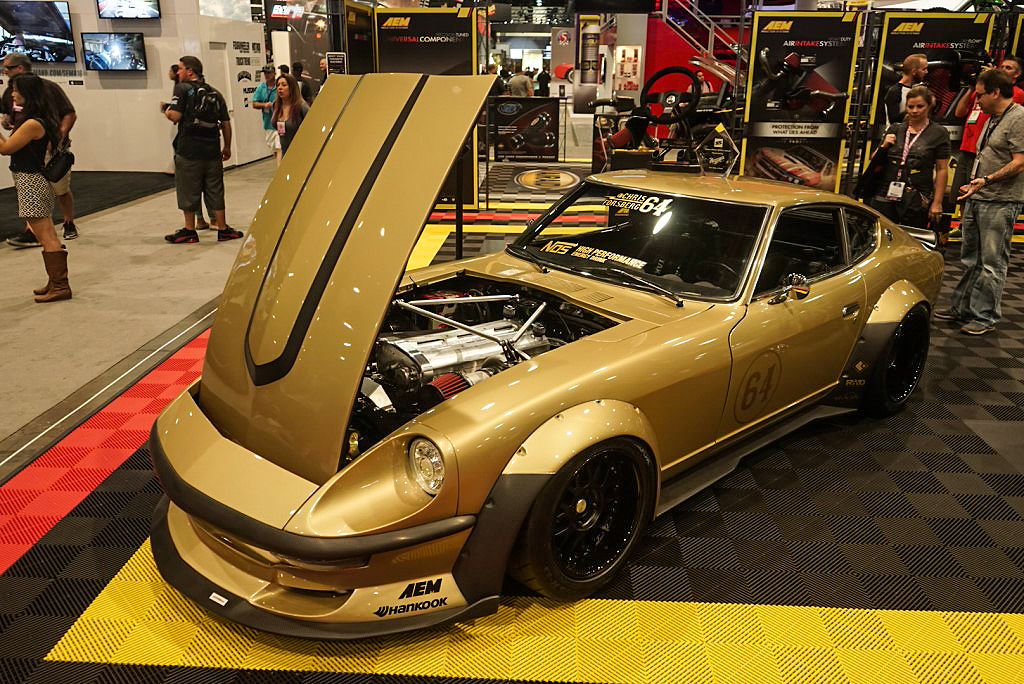 (Chris Forsberg's Nissan 240z)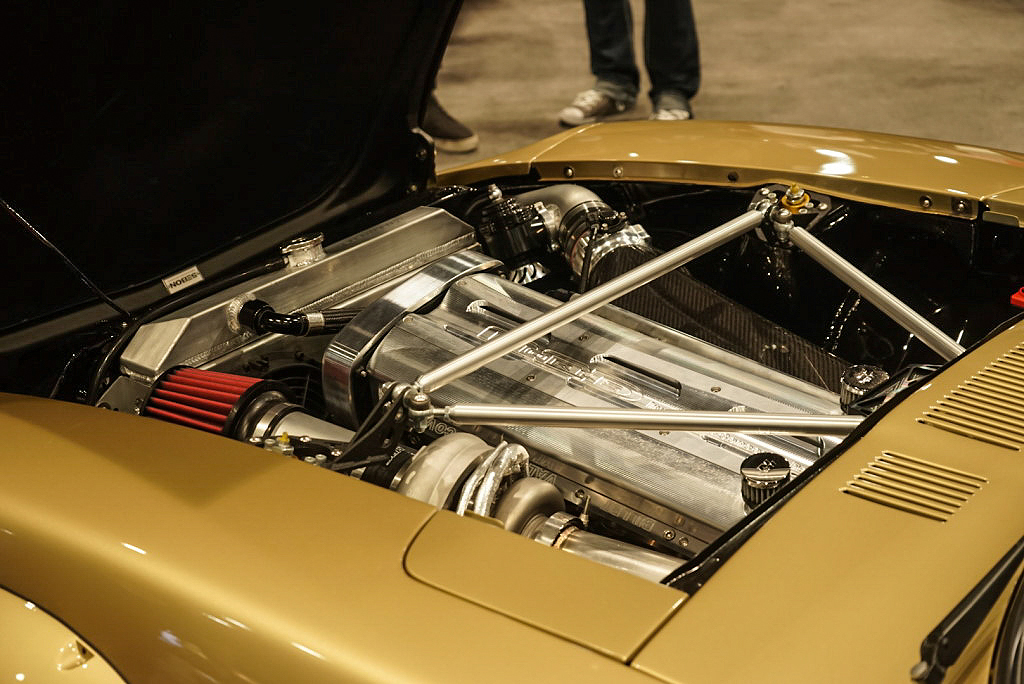 Seibon Carbon had the new 10th generation Civic Type-R (4dr) at their booth. Intricate carbon fiber accents for the grille, front splitter, hood vents in the hood, and rear diffuser. I was happy to see the new Type-R after a year of talks about it across the internet. A little way down at the Turbo-By-Garrett booth, Bear Dellinger was in attendance signing photos, filming, and meeting and greeting with her fans. Rob Dahm had his AWD 26B Mazda RX-7 (FD) at the booth. This car is an absolute monster to witness! Though it was a rolling car it was still turning heads and have been major talk on the week of Sema. We can't wait for the awakening of this beast! After admiring Mr. Dahm's RX-7 I made way outside of South Hall lower level to see the smaller Toyo Tires booth. There lies Ken Block's infamous Hoonicorn RTR V2 Mustang. A twin-turbocharged 1,400hp machine that intimidates you just by looking at it. It's like a living breathing beast waiting to unleash its wrath, is the vibe I got from it when I was shooting this amazing car. I have been a huge follower of Ken's Hoonicorn since the first build process, and to see the car in person is a dream come true.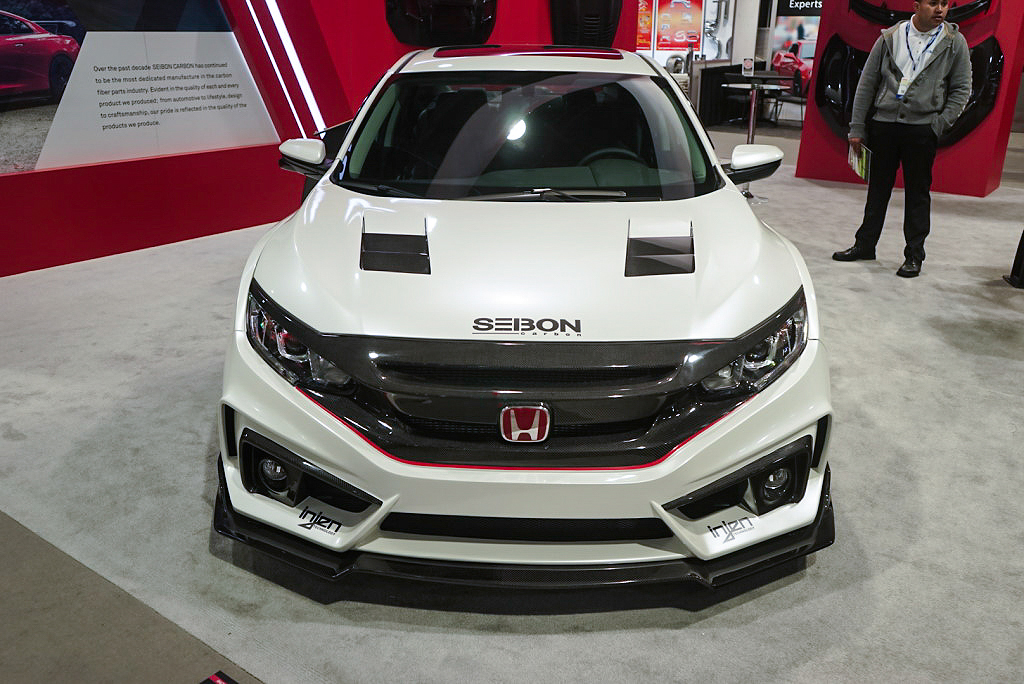 (Seibon Carbon's Honda Civic Type-R)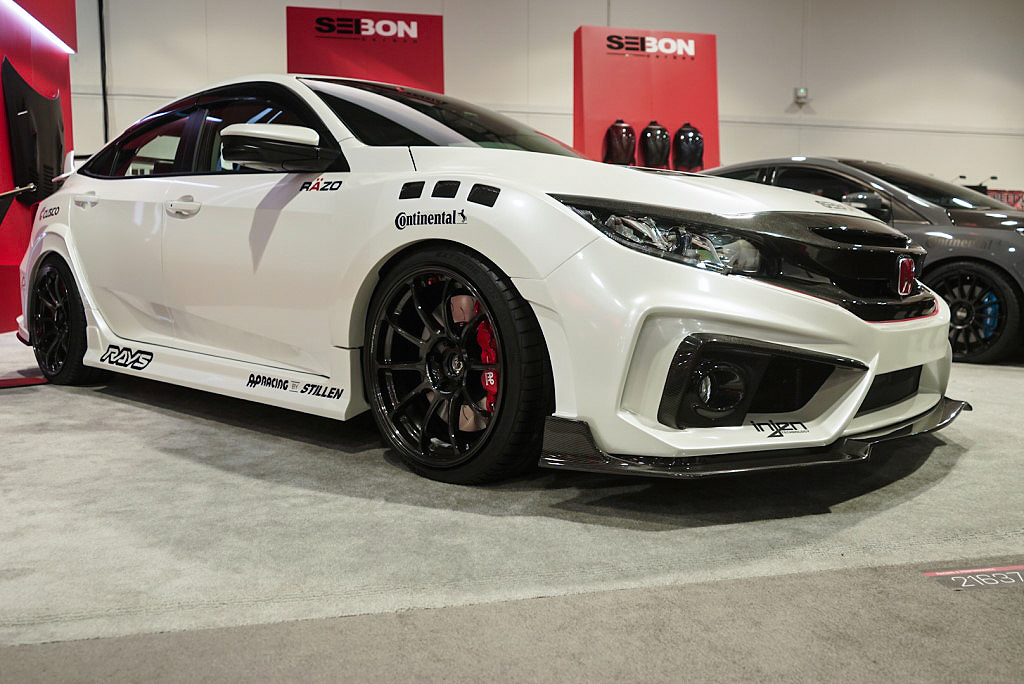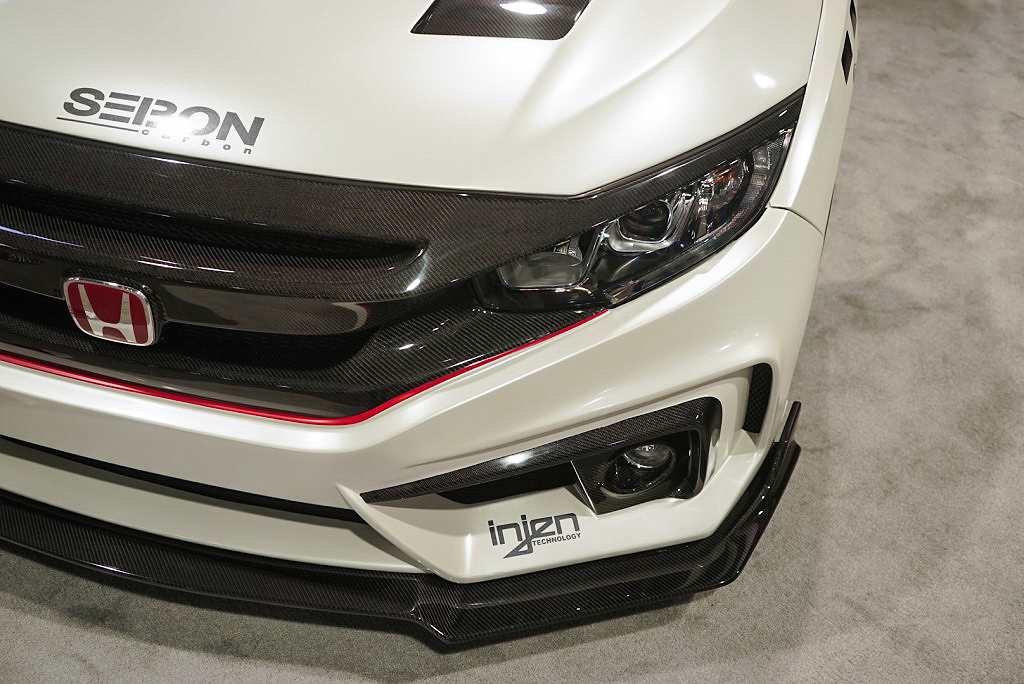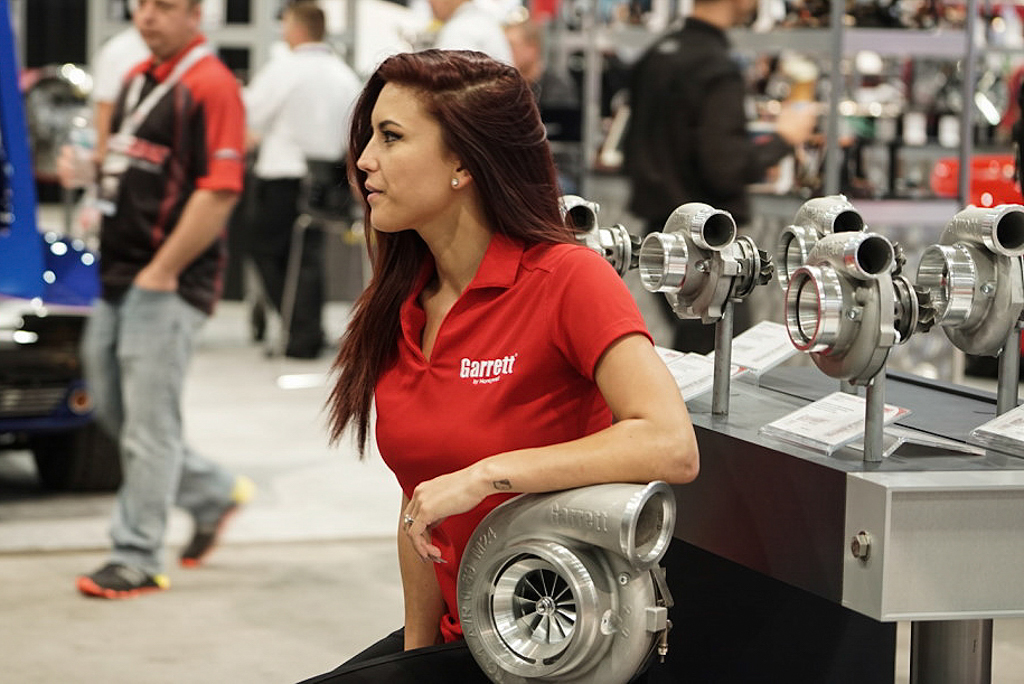 (Bear Dellinger at Tubo-By-Garrett)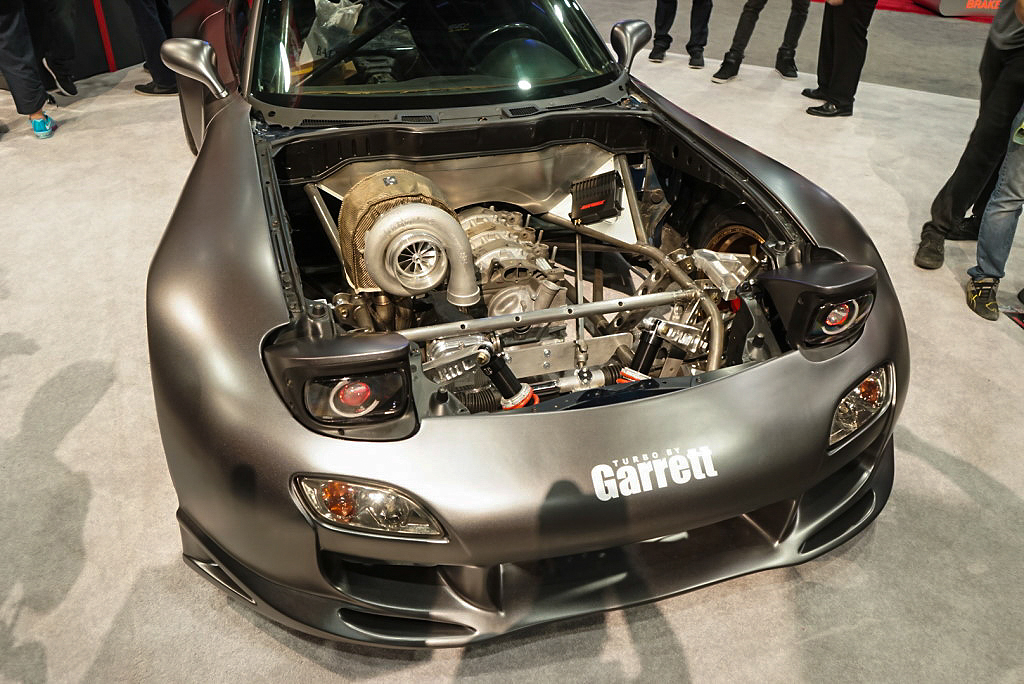 (Rob Dahm's AWD 26B Mazda RX-7 (FD))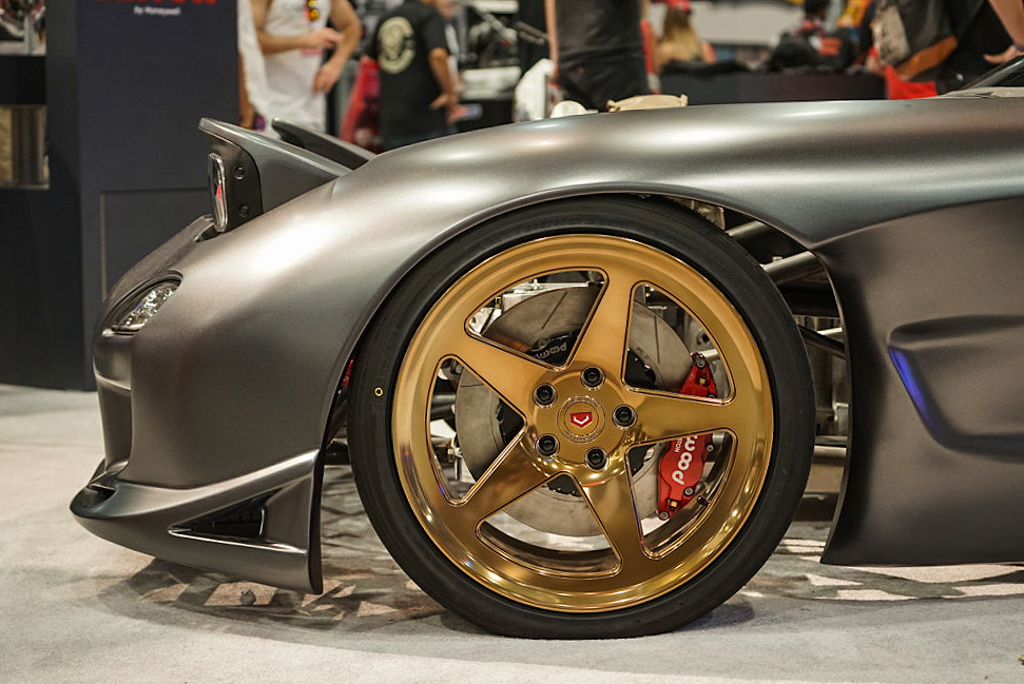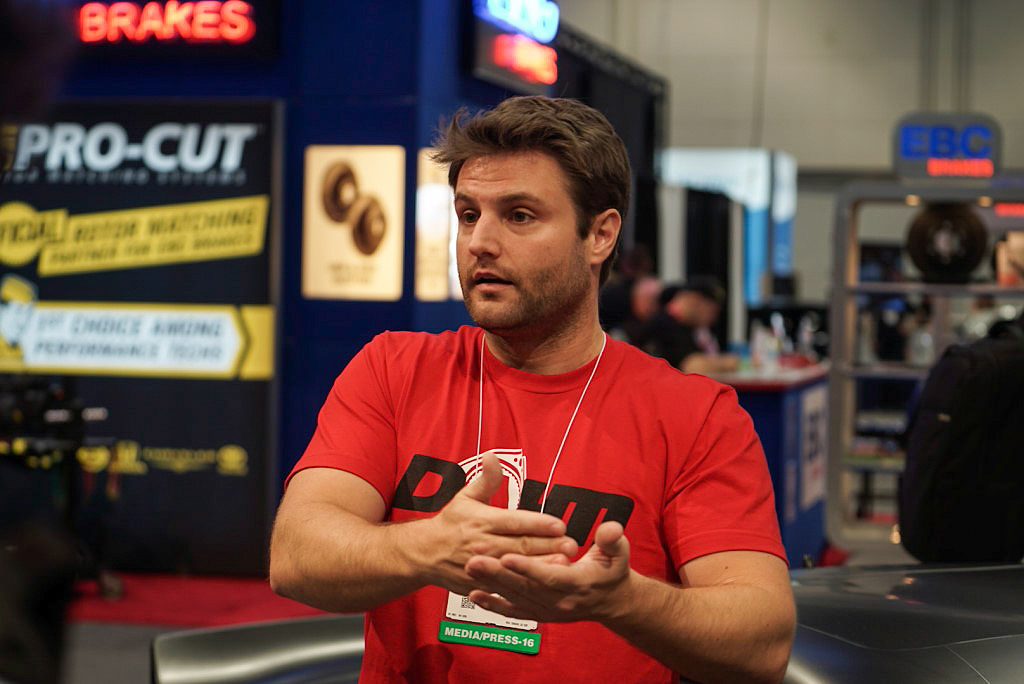 (Rob Dahm)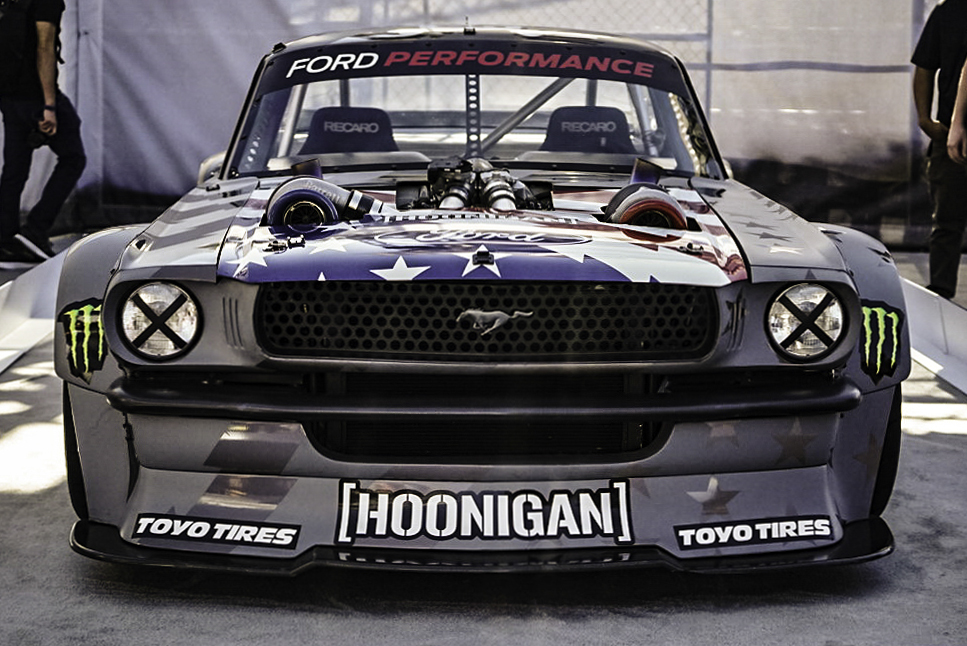 (Ken Block's Hoonicorn RTR V2)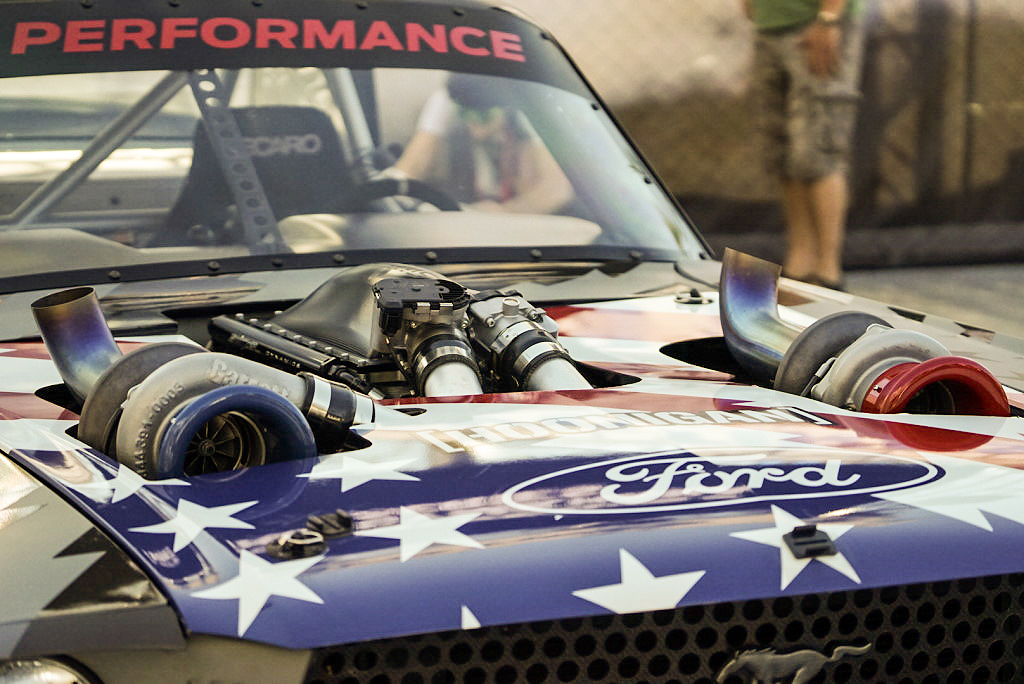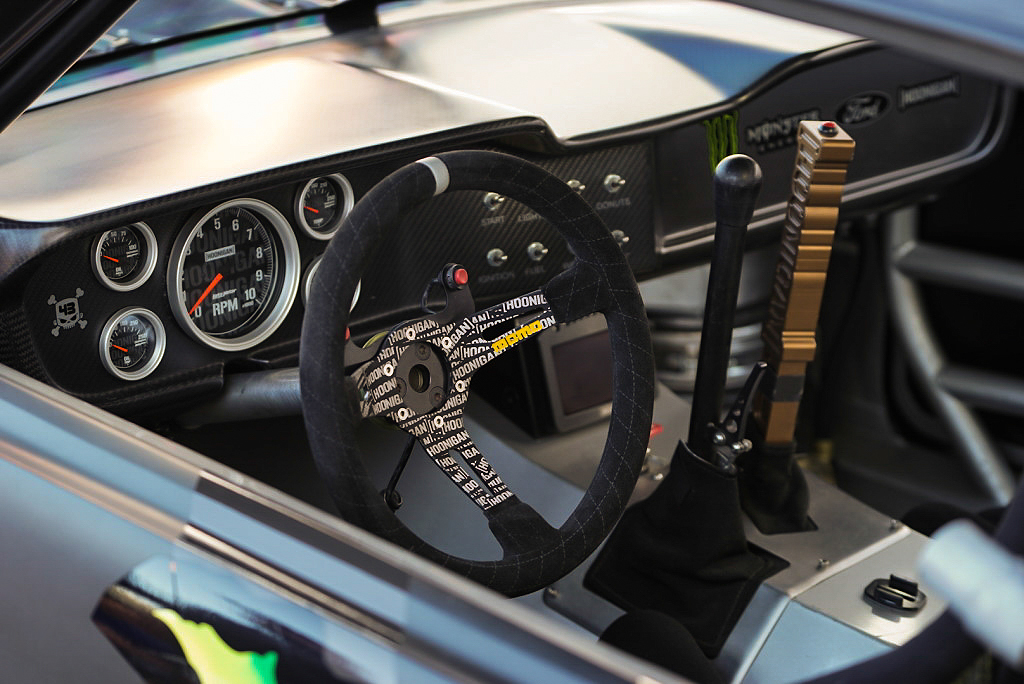 There is one booth out of many that really captured the hundreds and thousands of eyes at the show is the Toyo Tires Treadpass. Dionne Mascunana debuted his Rocket Bunny Pandem kitted Porsche Cayman on white Rotiform QLB's. Angie Mead King debuted her badass widebody C6 Corvette aka The Black Manta. This is one mental build! DPE Wheels, AirRex suspension, and a whole lot of carbon fiber. I was doing a Facebook live video on my personal account, and got the opportunity to talk to Angie and discuss her amazing build. Dylan Coleman had his RB26DETT swapped E36 BMW M3 at the booth sporting the mighty and infamous Midnight Purple as the car's color of choice. The color is from the Nissan Skyline GT-R R34 (Midnight Purple Edition). I must say that this car is absolutely one of my all-time favorites. Everything was built to perfection. AMF Forged and Kuhl Racing debuted the Kuhl Racing Nissan GT-R and Subaru WRX STI. Both vehicles are custom hand engraved. Having intricate designs engraved into the paint of the vehicles. A true masterpiece and perfectly executed innovation to create art on a car.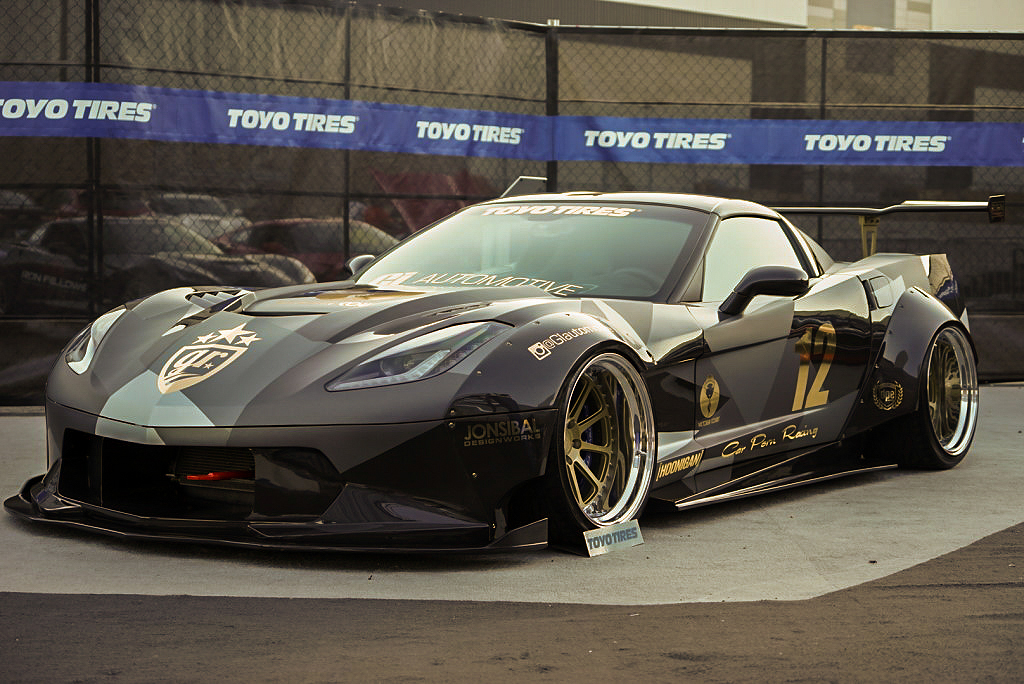 (Angie Mead King's C6 Chevrolet Corvette aka The Black Manta)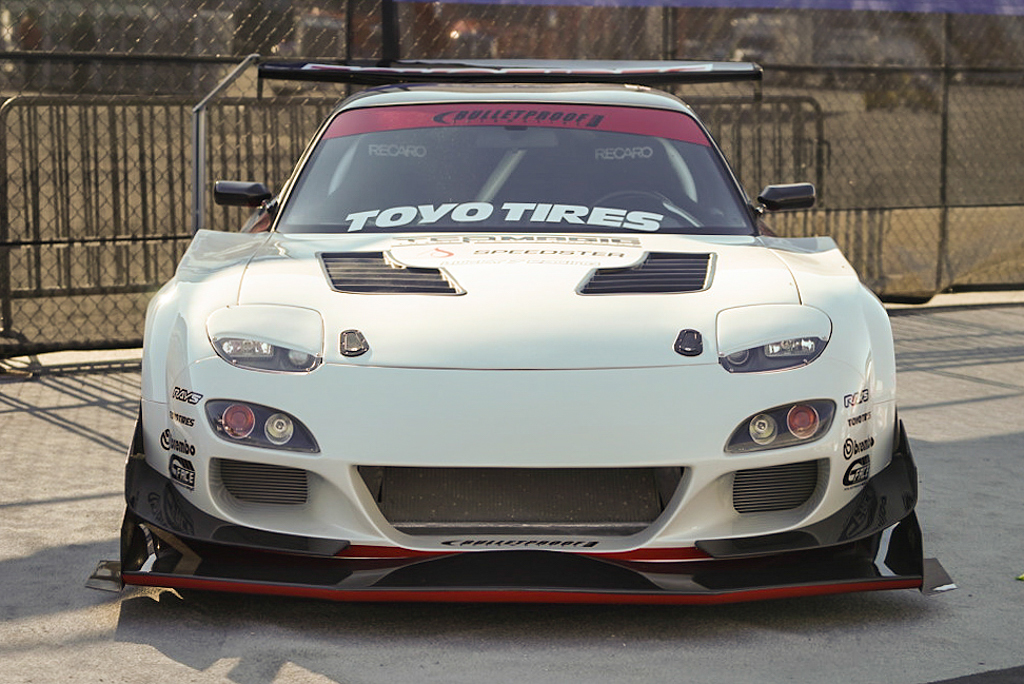 (Taisuke Kawato's Mazda RX-7 (FD))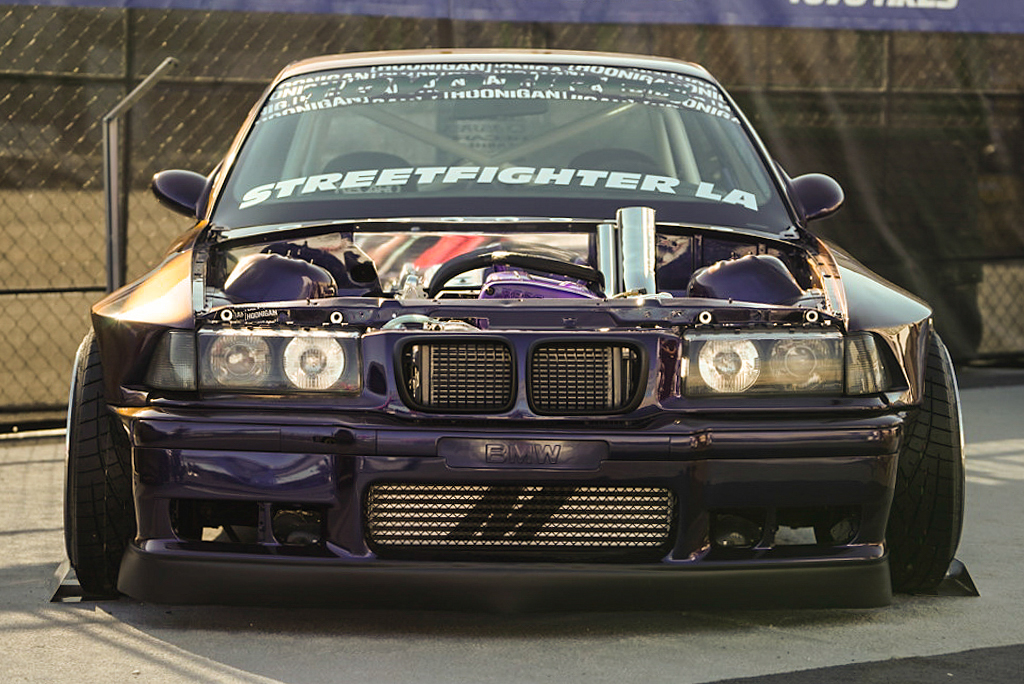 (Dylan Coleman's RB26 swapped E36 BMW M3)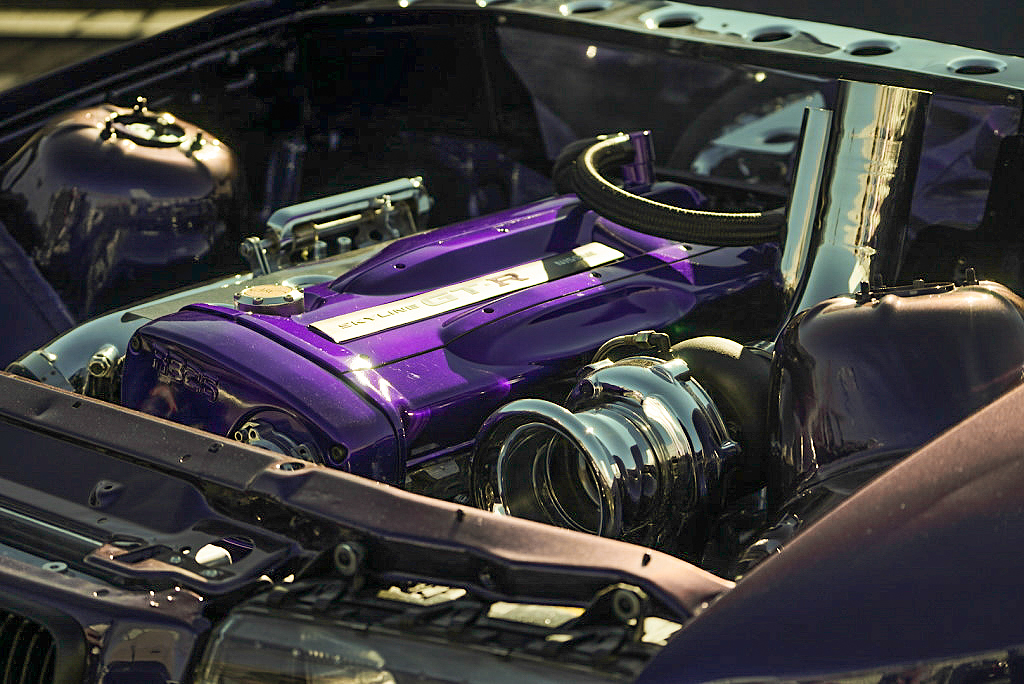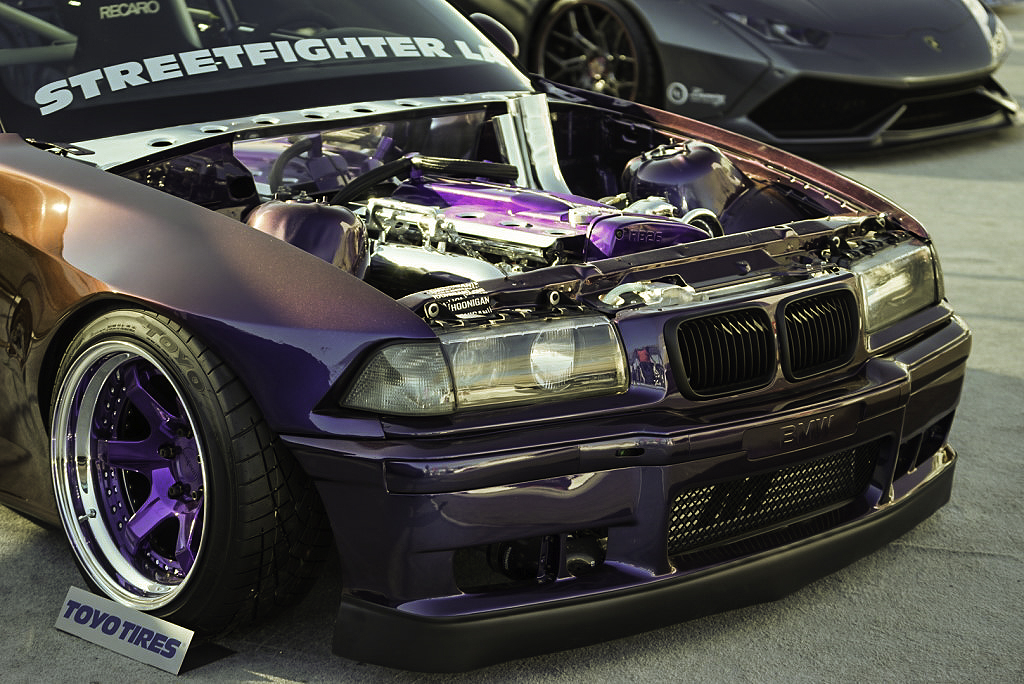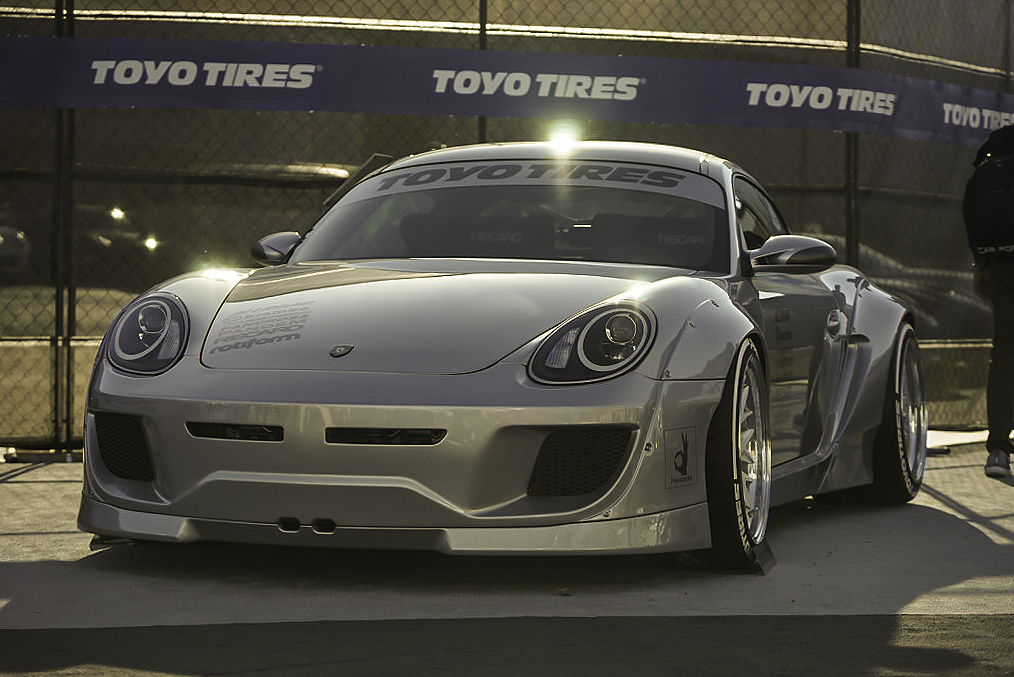 (Dionne Mascuana's Rocket Bunny Pandem kitted Porsche Cayman)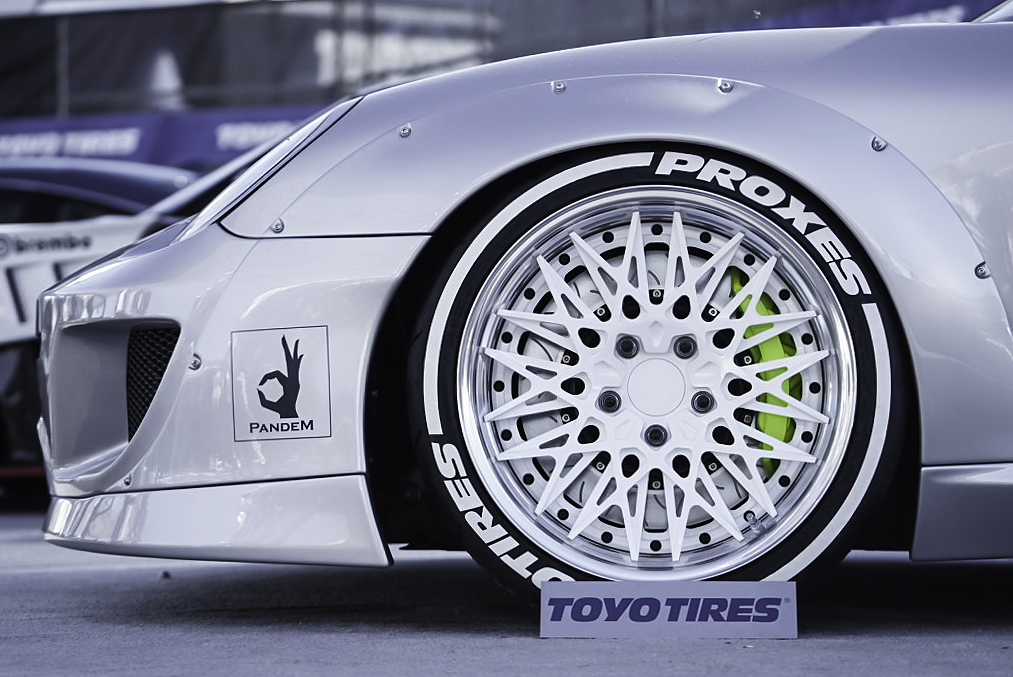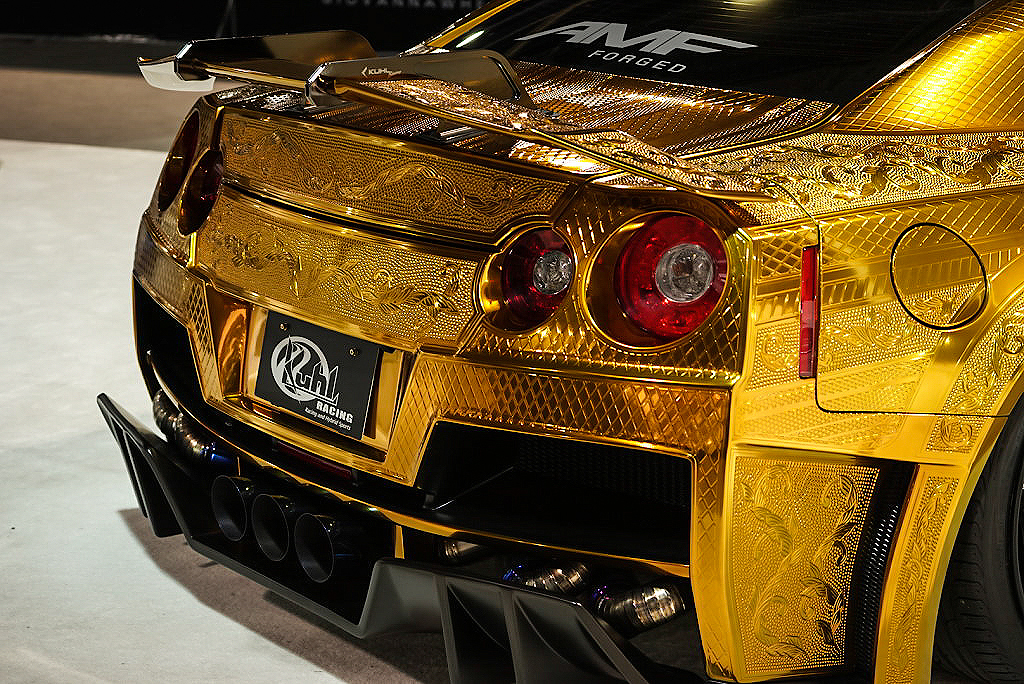 (Kuhl Racing GT-R R35)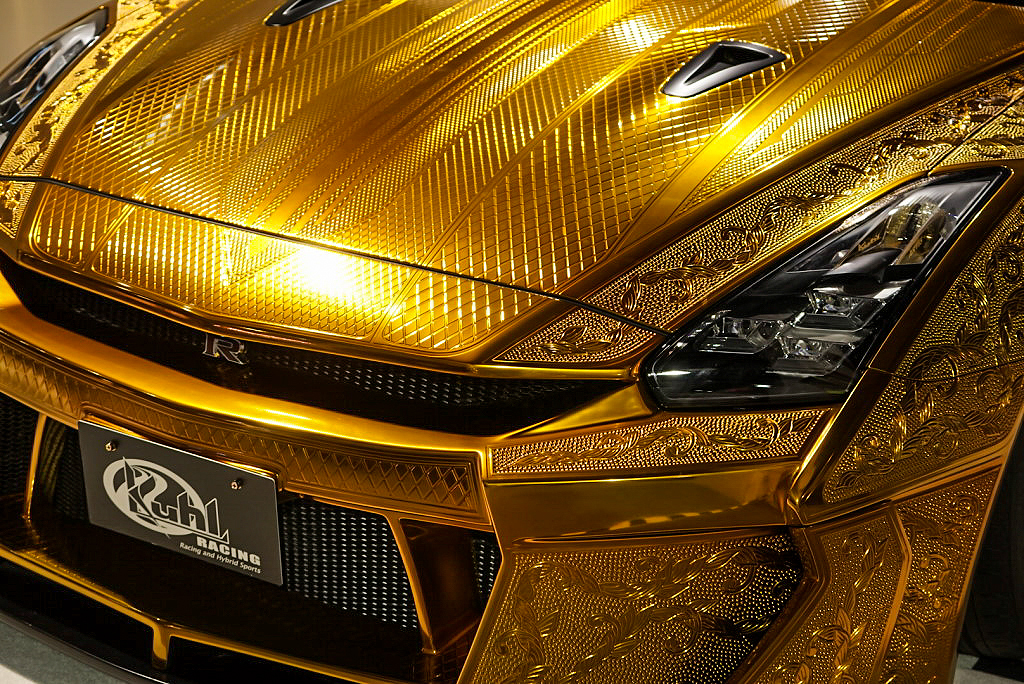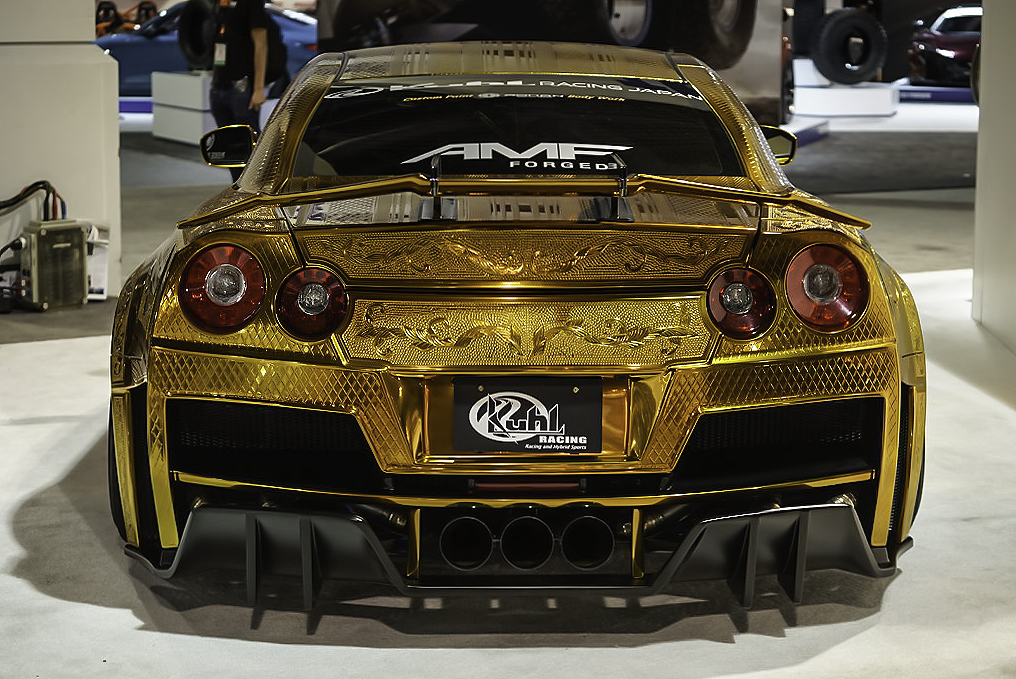 Another booth that definitely grasped the mass amounts of attention outside of South Hall is the DUB Magazine booth hosting the cars from Liberty Walk. Audi S5, Maserati Gran Turismo, Ferarri F430, and Kato-San's debut of his LB Works Nissan Z30. A car built Shakotan style and sounds like a church choir serenading the most gorgeous Gospel praising God up above. Yeah, its like that! Looking at the gorgeous array of Liberty Walk vehicles made me fall head over heels with the company even more. I mean of course I already loved them, but to see their work in person takes your love for Liberty Walk to a place it has never gone before. Before shooting some of the cars at the booth, I was eager to meet some of the guys from Liberty Walk. I spotted Kato-San just in time before he took a break from signing mobile phones, shirts, and posters. Kato-San and I took a selfie and I also met and got a selfie with Hyuma Kato, one of the staff members of Liberty Walk. Genuine men and awesome vibes all around from them.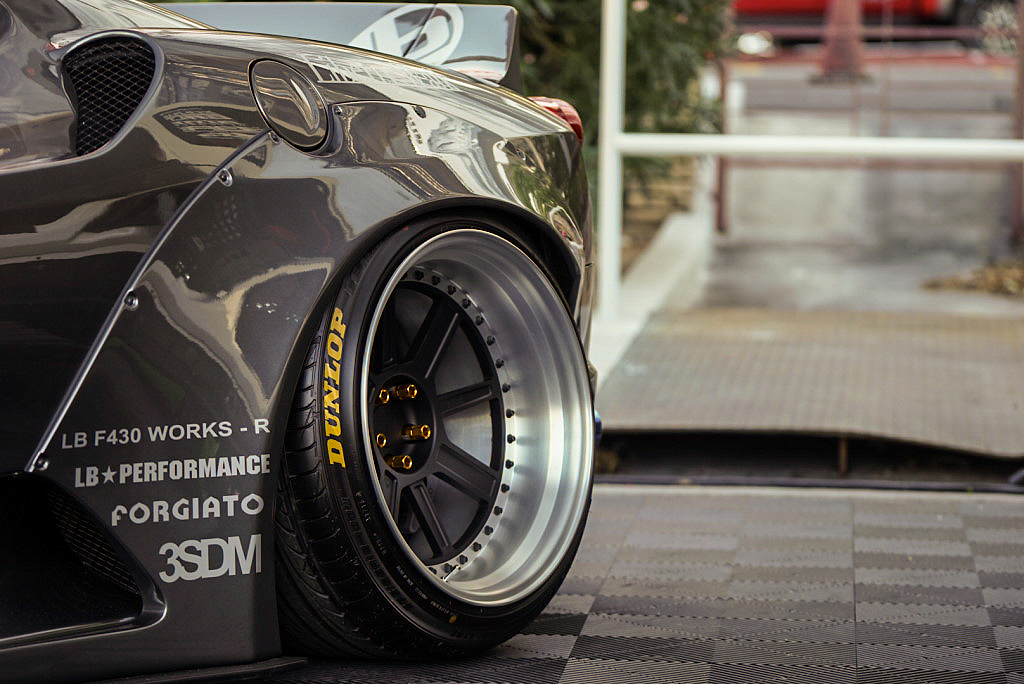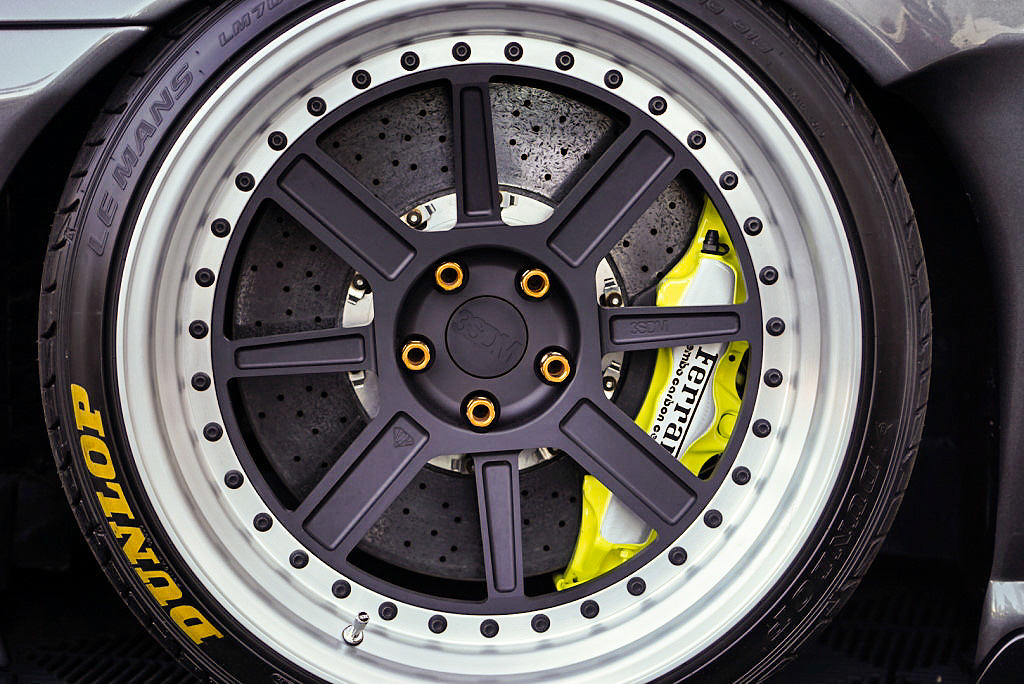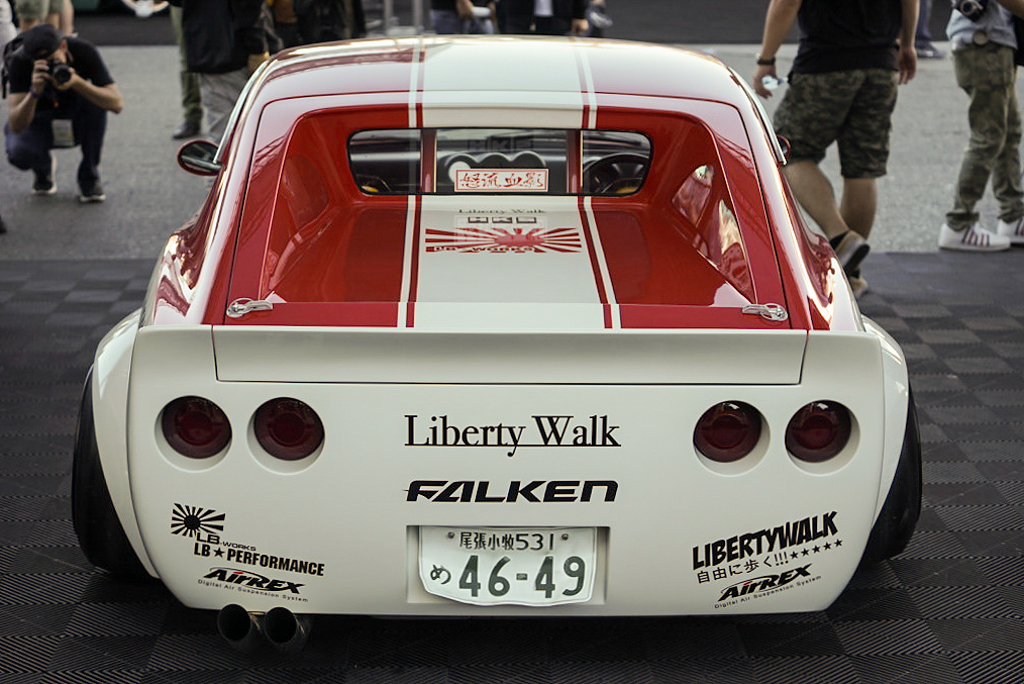 (Kato-San's Nissan Z30)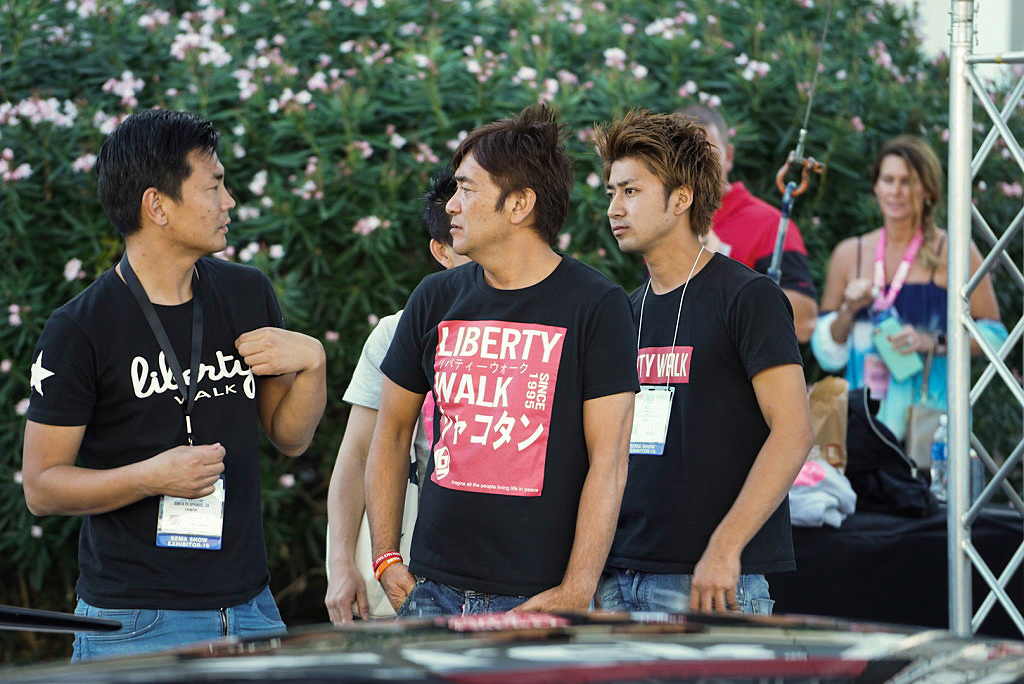 (Kato-San and Hyuma Kato)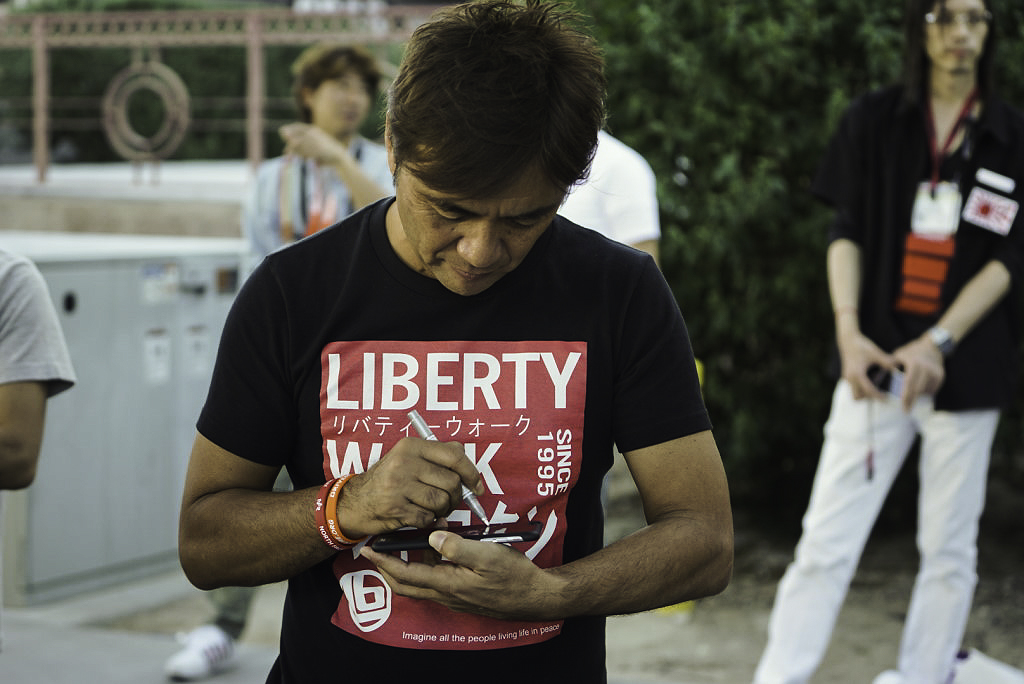 (Liberty Walk's very own, Kato-San signing a fan's cellphone)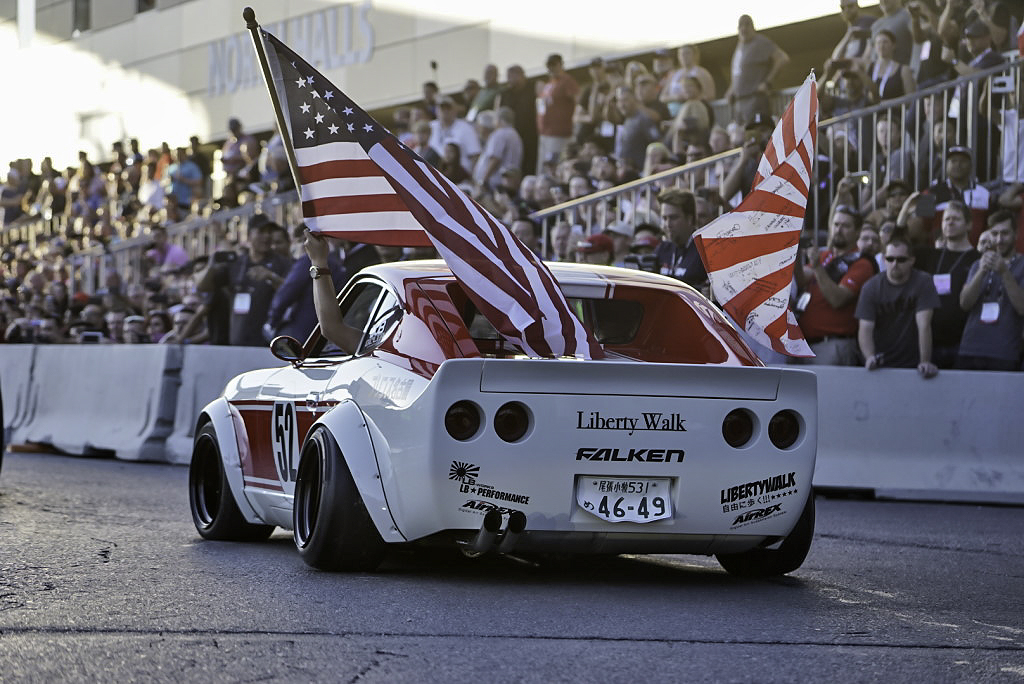 (USA X Japan)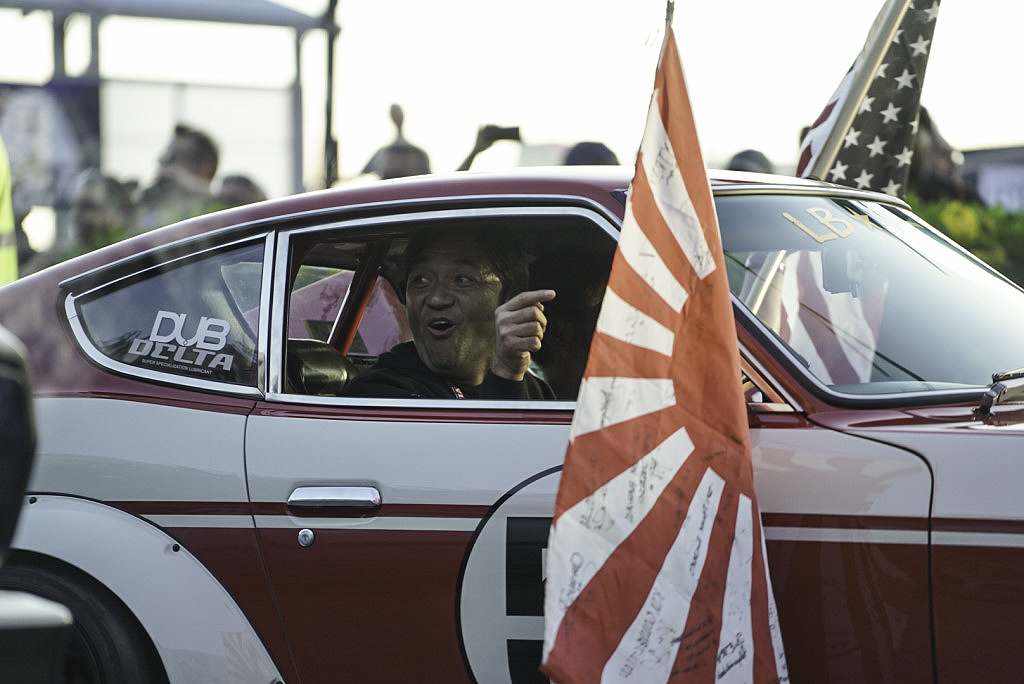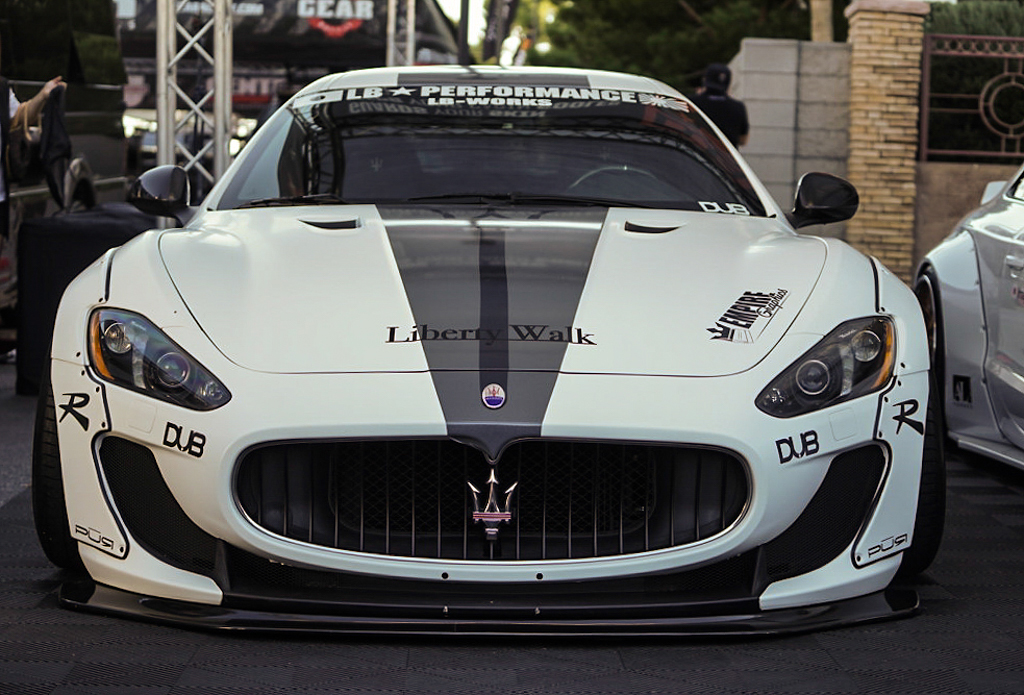 I had an amazing time in Las Vegas, Nevada attending The SEMA Show. It was an experience that I will never forget. I was in heaven just looking at the gorgeous array of custom car builds, the scenic views of Vegas, and feeling the high intense energy radiate throughout the entire venue from other gearheads and automotive enthusiast. Going to this particular car show has been a dream of mine to cover for 3yrs, and to be able to make my dream become a reality is a major blessing. After all, the poorest man is not the one without a penny. The poorest man is the one without a dream.