Finally putting a gaming PC together! I've had Ved's media PC (his old gaming rig) on and off for almost a year now, it's been amazing (graphics are so much more amazing than console!), but I want to run shit in ULTRA, and I've gone from wanting a gaming laptop, to wanting a PC connected to the TV (makes sense as I play games on the PC with a controller).
I'm a mac guy, so I'm in the deep end a bit. Good thing is Ved's nuts about building gaming rigs and he's helped out massively by giving me a base build, which I then took and went bonkers on. I posted my shopping list on Facebook and had lots of Facebook friends chime in with great advice, so a few tweaks later and my build is a thousand dollars more than what I thought it was going to cost me, but the end result will be amazing and should last me a couple of years easy.
The first thing I committed to was the case (once I hit the buy it now button I knew I couldn't go back!). Initially I thought all hope was over when I checked out what was out there. So much vomit. In the end I just went for the most basic looking thing I could find in white, turns out this NZXT S340 Elite case (I got it through PC Case Gear, a site suggested by a lot of guys on my facebook post) is a decent quality product and much loved out there in the PC community.
Next I got a new TV. I've always had hand-me-down TV's and when the last one broke I bought a cheap (but huge 55′) Kogan LED TV (cardboard, basically). I thought I'd test Ved's PC on my current TV and yup, 100% no go. Jaggies everywhere which had me super nervous. I did a lot of research though, and true enough LED TV's have advanced a lot since I bought the Kogan (2011-12-ish).
I ended up going for a Sony X850D in 65′ based off technical reviews that whilst it wasn't the best TV for movies, it has the lest input lag of all current LED TV's which makes it perfect for gaming (Sony's new PS4 Pro would suit the 4K screen nicely too!). Won't lie, pretty excited as it's my first legit TV purchase. It's super thin, quite light too, looking at it in situ it's no bigger than my old 55′, but the 55′ had a huge frame where this TV almost has none. I instantly thought I could have gone bigger! Then again, budget didn't allow in any case so 65′ it is.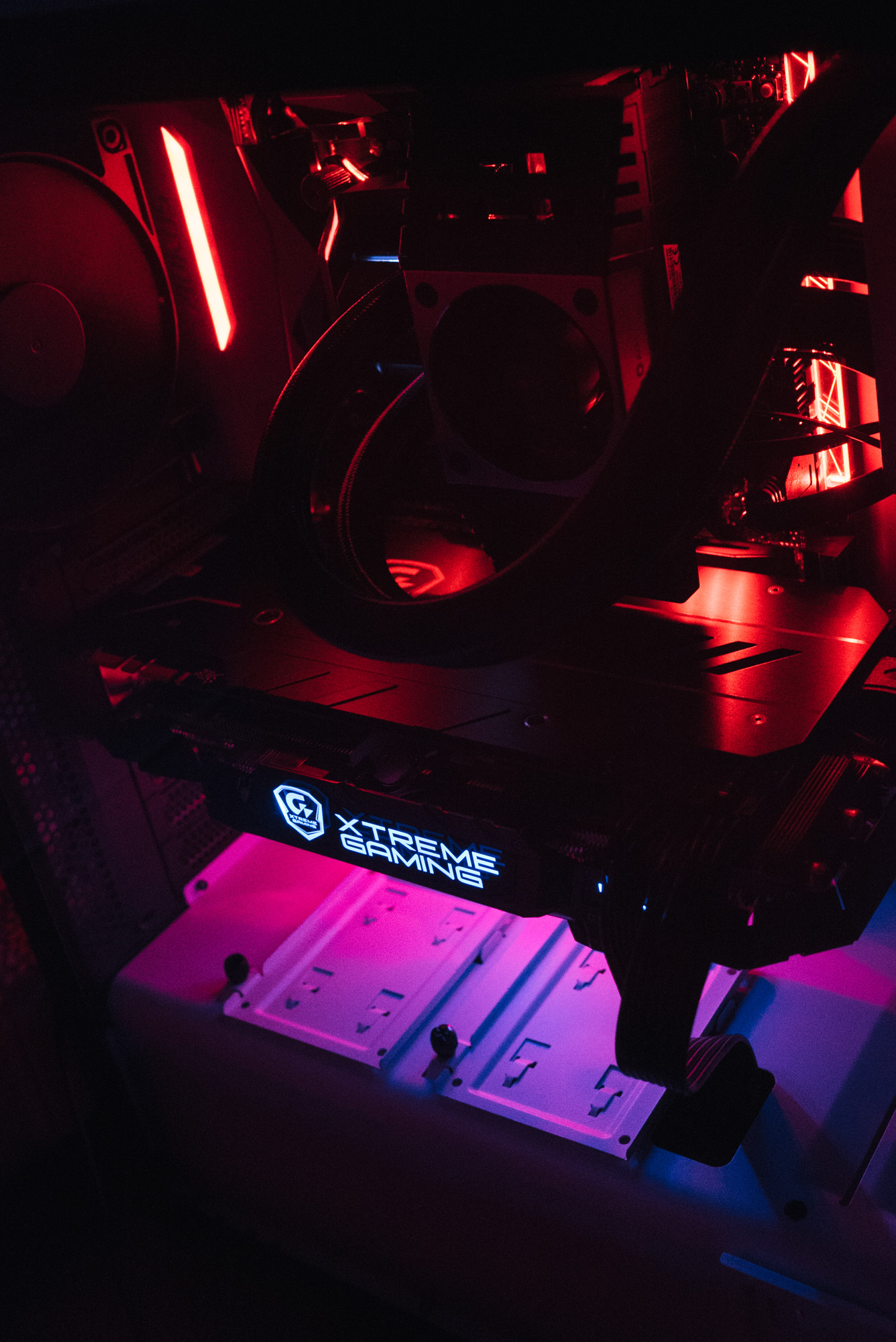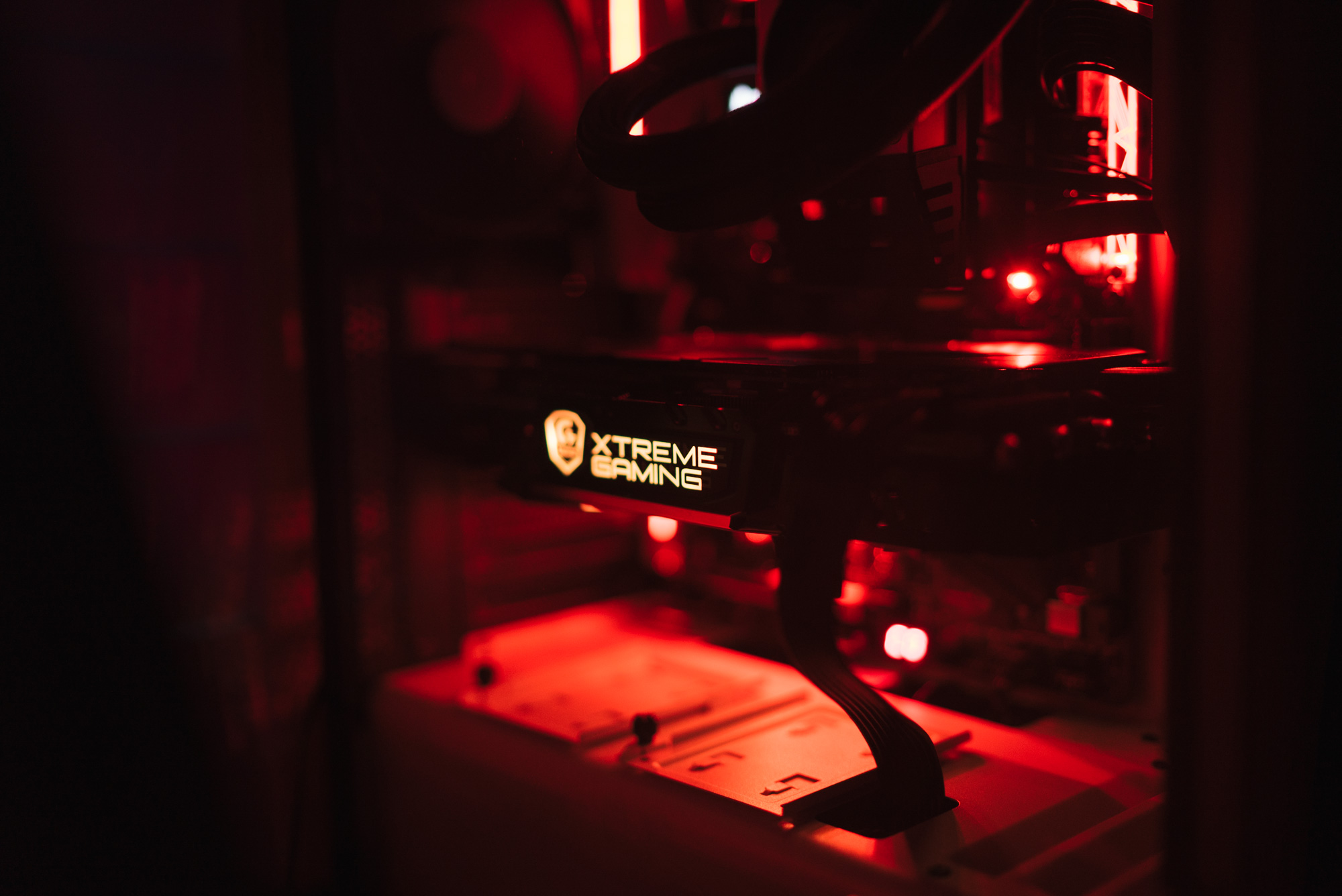 The Division on ULTRA, on my couch, with a controller. WE DID IT! The console killer, now a reality. I'm so happy with this PC Build; which all went super smooth amazingly.
No blood, sweat or tears were had. Initially I was sure Ved was going to build it for me, but you know me… once the goods came in I was ripping boxes to get my hands dirty, next minute I'd built it as far as I could go, but had a couple of cable connections I wasn't so sure about so Ved came over to look over everything before I started up the PC for the first time.
Have to admit, I was super nervous about the PC starting up for the first time. I felt like an American Chopper, turning the key over on a motorbike build for the very first time wondering if it was going to run, or melt. Amazingly it lit up in a blaze of LED lights, and WOW! She hums along real nice!
The fans that came with the case are super quiet, the cooler fans are crazy quiet, and the shitty little fan that sits on top of the RAM is the noisiest fan of the lot, go figure! I can't hear the PC at all where it sits though. The NZXT S340 Elite case made it super easy for me to create a minimalist clean setup. Cable management on this thing is fantastic. The only issue was the cooler was too big to sit in front of the fans, as the case has a control unit up there, luckily I figured out I could mount the fans first, then the cooler, which made for a way sexier build in the end IMHO!
We had no issues installing software, and getting my games from Steam and UPLAY onto the new machine was a breeze. My Skyrim and Fallout 4 are heavily modded though, and moving mods over didn't quite work. It looks like I'll have to re-install all game mods again, but that's no biggie. Sound is super bass heavy, but that low volume rumble is exactly what I was looking for to fill out the space. TV is crazy sharp and all my concerns about using a huge TV instead of a computer screen have been put to rest, big time!
Hope you enjoyed the build, thanks again to all who contributed their opinions on the build in development last week on Facebook! Here are the final specs:
PROCESOR
Intel i7-7700K 4.2GHz 8MB Kaby Lake
MOTHERBOARD
Gigabyte Z270X Gaming 7
RAM
2 x (2X8GB) Corsair Vengeance Black 16GB 3000Mhz
GRAPHICS CARD
8GB GTX 1080 Gigabyte Xtreme Gaming Premium Pack
WATER COOLED CPU FAN
Corsair H115i Hydro High Performance Liquid CPU Cooler
POWER SUPPLY
Corsair 1000Watt Digital 80Plus Platinum Full Modular ATX
DRIVES
Windows 10
Samsung 960 EVO 500GB M.2 SSD
WD 3.5″ Black 2TB SATA3 7200rpm HDD
External ASUS DVD Writer
CASE
NZXT S340 Elite Matte White
KEY/MOUSE
Logitech MK520r Wireless
SOUND/TV
Sony X850D LED TV
Logitech Z906 THX 5.1 Surround Sound Speakers