KTM is a name familiar to most motorcyclists around the world – however for those accustomed to vehicles with 4 wheels, it's probably a bit of an unknown.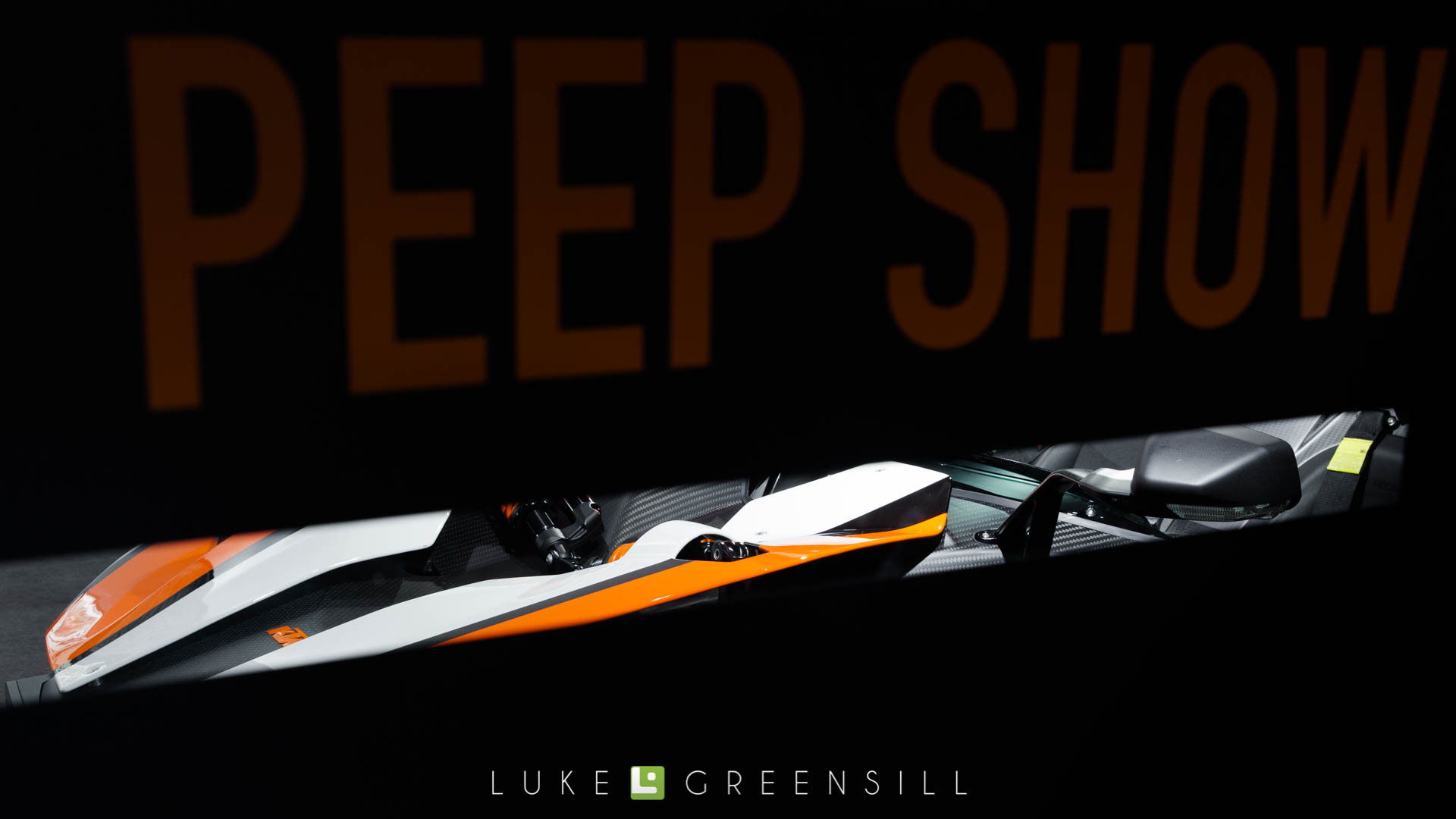 To most, the X-Bow name will look like one that belongs to a Chinese knockoff game console; but to the well informed, you'll know it's actually pronounced Crossbow. This isn't a new car by any means; in fact it was first launched in 2008. Although if you live in Australia this is the first time the Austrian X-Bow has been allowed on our roads, fortunately though you do get the current spec MY16 KTM X-Bow R.
For the sheer privilege of wearing Australian number plates and dodging potholes and speed cameras, importer Simply Sports Cars had to fight a prolonged, 4-year compliance battle to get to this point.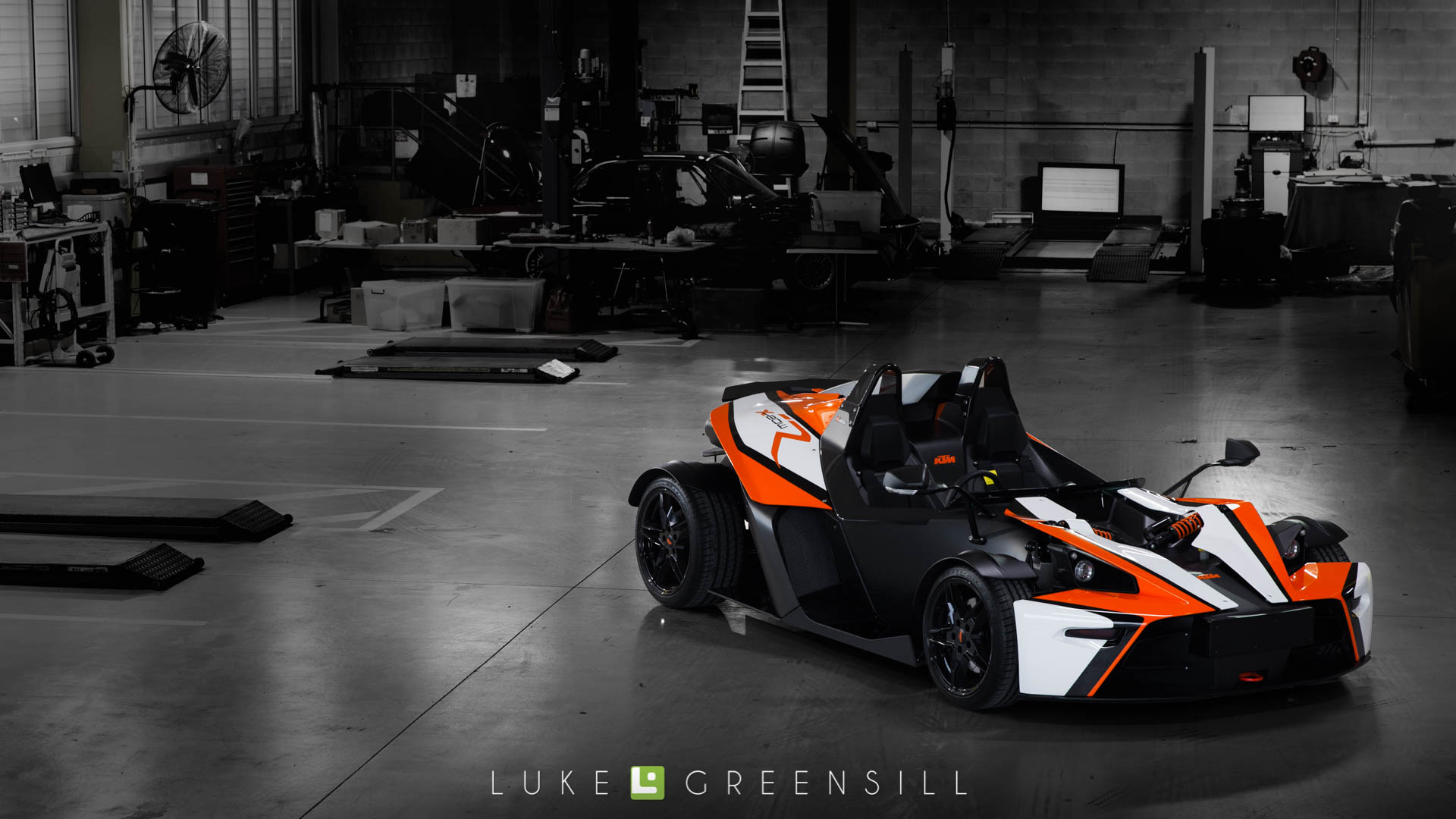 In Australia, we're no strangers to draconian design and modification laws that plague the industry. But that's a story for another time, for now, I'm here to celebrate with you the arrival of this absolute masterpiece.
Tech Brief
So even though it's a KTM – it's clearly not a motorcycle; but is it a car? Sure it's got 4 wheels; but it's missing a roof, doors, actual seats, boot space, a windscreen, air conditioning and a stereo – so it's about as much of a car in the traditional sense as your dad's Stubbies could be considered pants.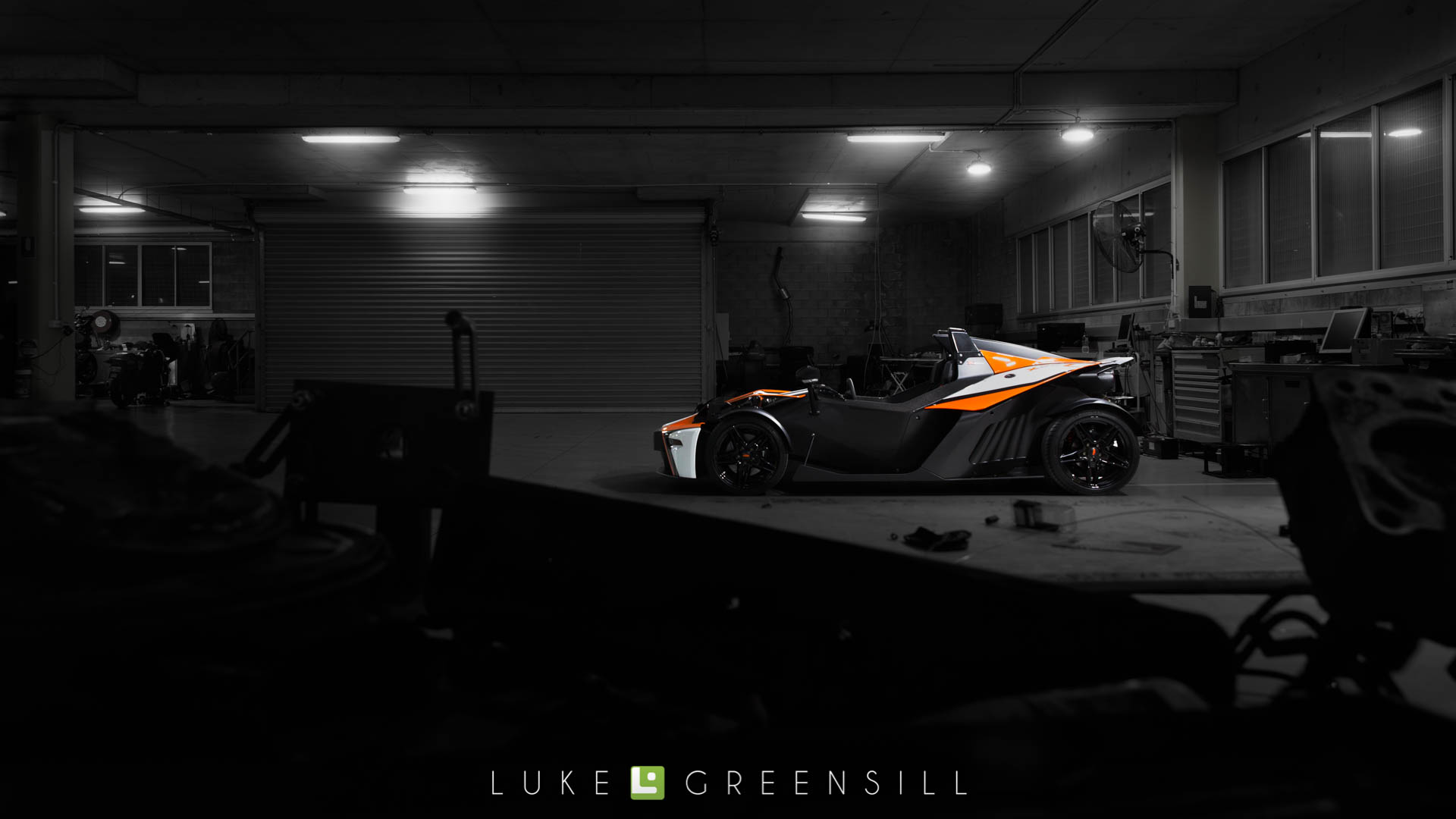 This isn't something you take down to the shops to get milk or pick up an HEMNES from Ikea. This is a bonafide, turn-key race car that you can drive to the track, enjoy your need for speed responsibly, then drive home.
The X-Bow was the world's first production car with a full carbon-composite monocoque, and tips the scales at just under 800kg – only slightly heavier than a Formula 1 car!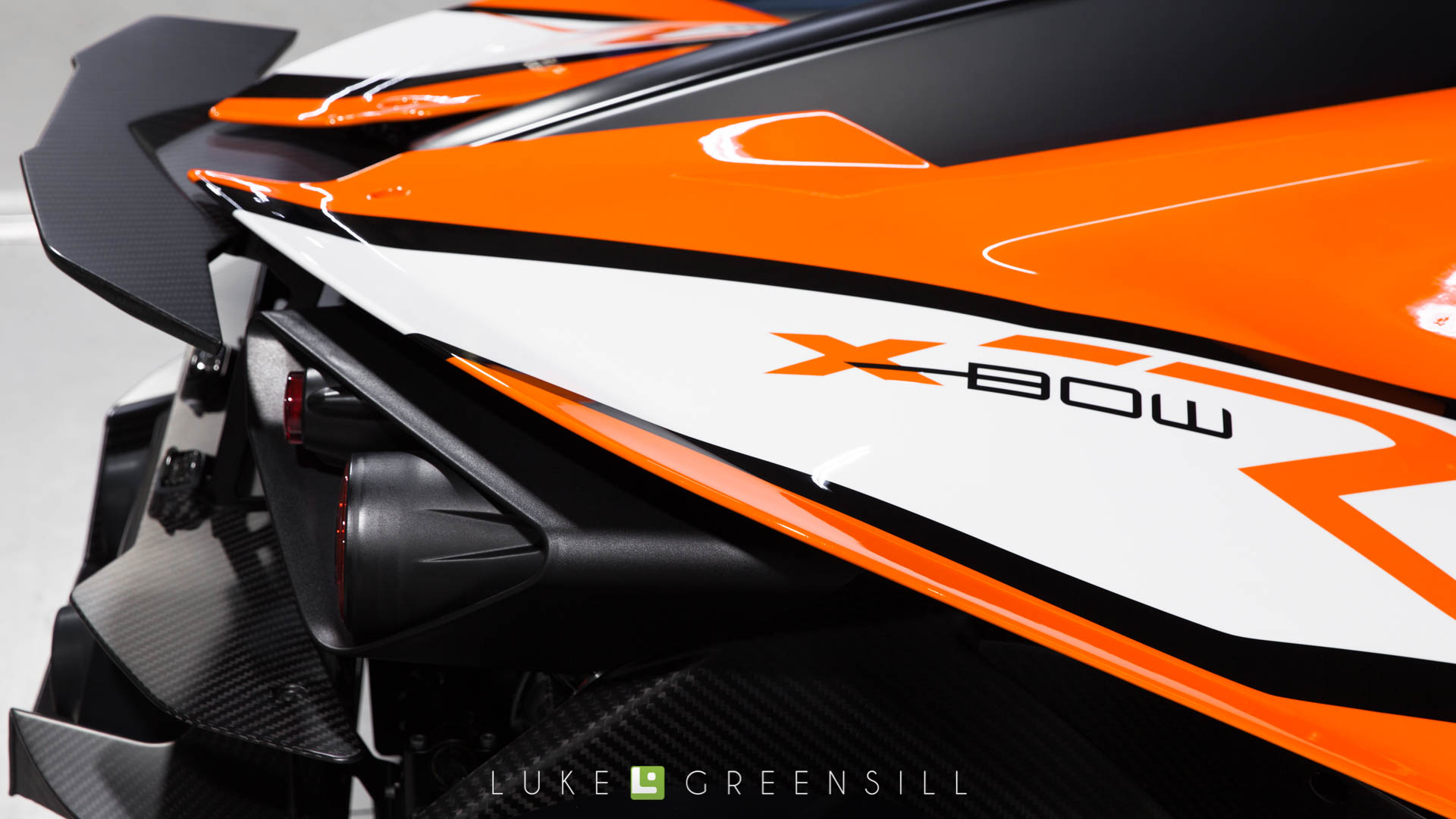 Under the… hood… if you could call it that; sits an Audi-sourced 2L turbo putting out a modest 300hp and 400Nm torque. This sees you shot to 100km/h in a supercar-destroying 3.9 seconds, and to a top speed of 231km/h – enough for a solid few months in the slammer if you get caught testing that figure. Rest assured though, this thing is just as fun at 50km/h as it is at 150km/h.
Design
Form well and truly follows function with the KTM, the Formula 3 compliant carbon tub is festooned with motorcycle-esque fairings that give way to the gorgeous exposed pushrod suspension and drivetrain components.
The X-Bow is produced by KTM, albeit separately to their motorcycles, and the matte finished, bare carbon monocoque is the brainchild of heavy hitters like chassis royalty Dallara, Wethje composites, of course the renowned designers Kiska.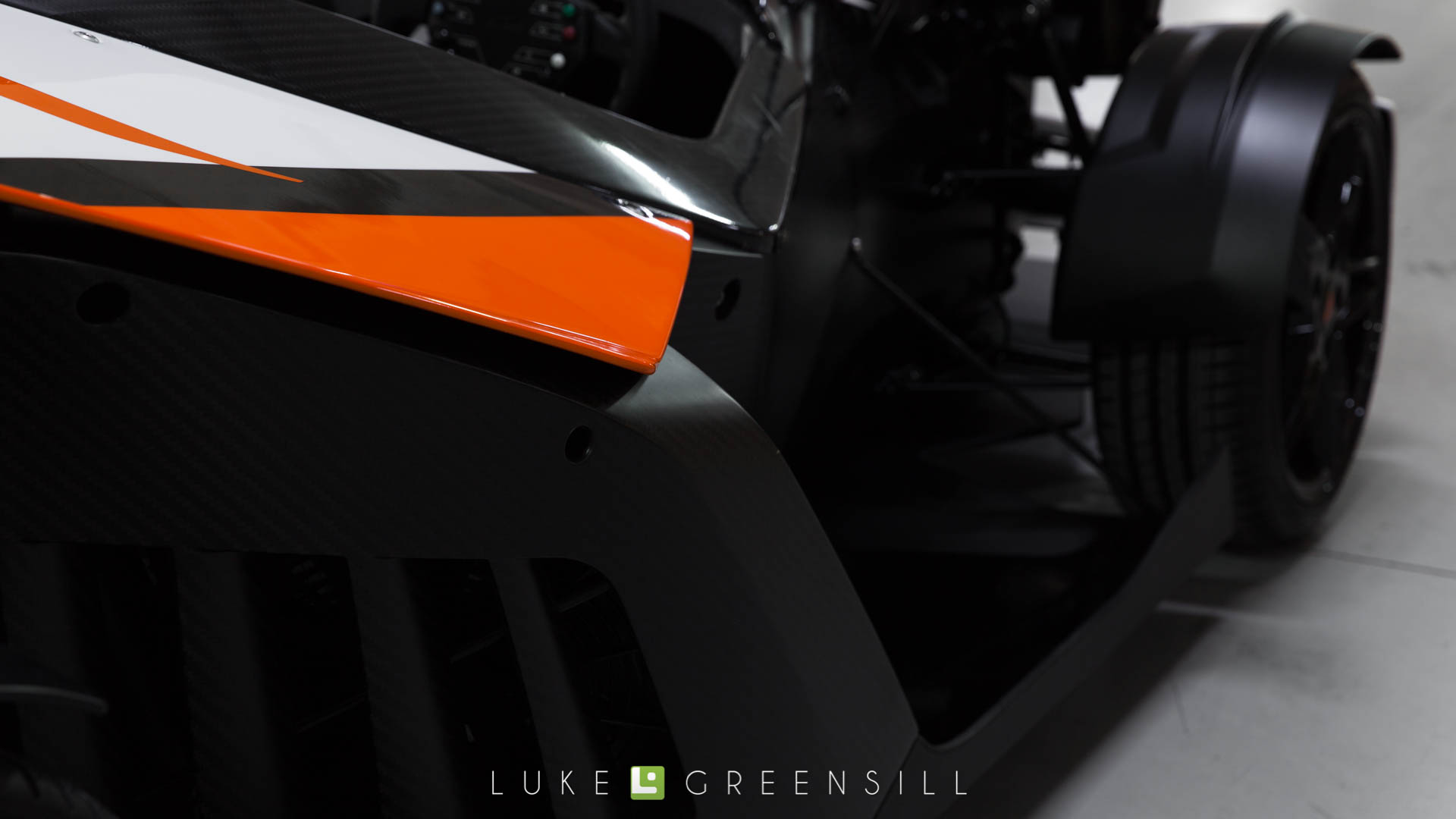 The nearly completely flat undertray, front splitter and array of aero strategically placed around the car allows the car to make the most of up to 200kg of downforce. That's equivalent to over a quarter of the car's static mass alone, virtually gluing the car to the tarmac at high speeds.
If you're worried about it being stolen – a fairly valid concern; you can disable the car by removing the steering wheel, and without the Audi proximity key there won't be any unwanted ignition. I wouldn't say it's theft-proof but it's pretty close to it, particularly if the would-be thief hasn't done his homework and can't nail the starting sequence!
Typically I'd introduce the interior separate to the exterior, however given that they are one and the same in the X-Bow, we'll get right into it (pun fully intended).  There's no door to open, so a Dukes of Hazzard inspired entry is required. First though, you must disconnect the steering wheel, make one giant leap for mankind into the cabin, and shoehorn yourself into the carbon tub's "seat" – taking care not to step on the side aero as you do; or to sit on the harness members.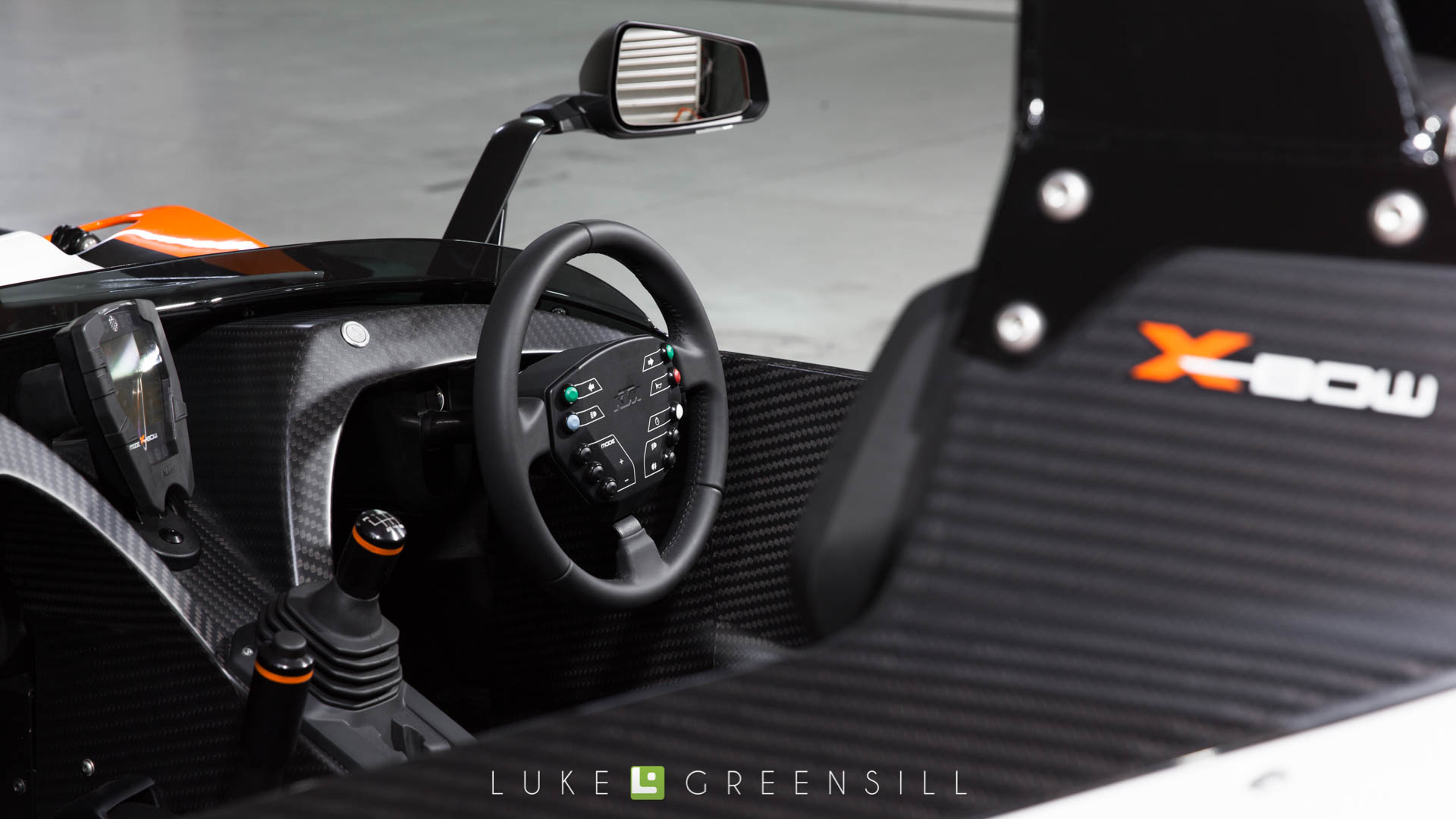 You'll also notice that the seats are integrated into the monocoque, and are nothing more than just tough foam pads bearing the Recaro logotype; although these can be customised to suit different sizes of driver too. This ensures the X-Bow's weight distribution isn't ruined by shifting the driver's mass forward or backward. Instead the floor mounted pedal box moves to accommodate the driver, and the steering wheel allowing angular adjustment. I'm still nursing a lingering spinal injury, and even after a few hours driving it on Brisbane roads I only noted little discomfort – possibly a subconscious reaction to not wanting to ever leave the cockpit.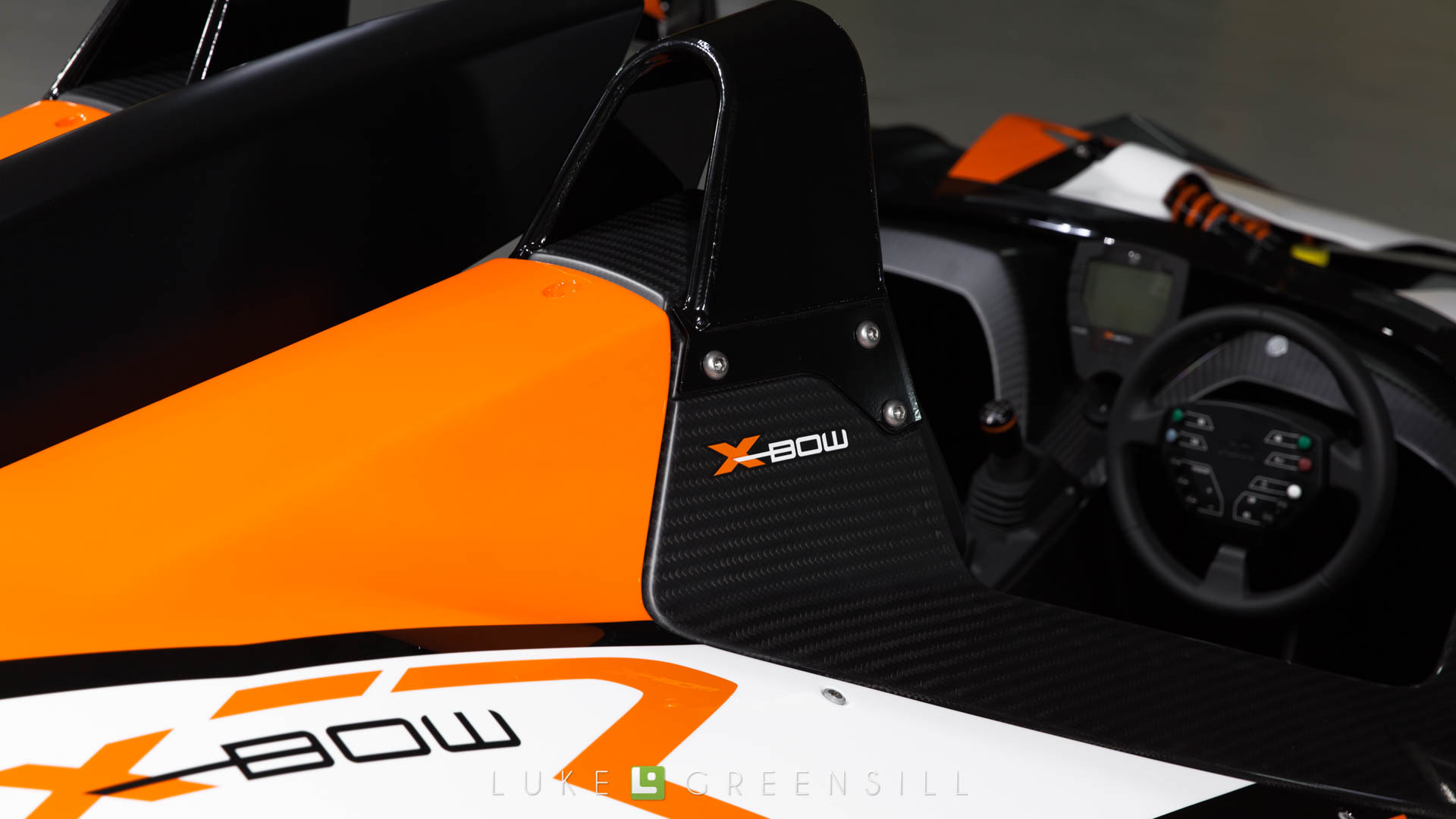 The shifter mechanism sits atop the centre console close to the multi-function Formula 1 inspired tiller, with the handbrake in an equally prominent and vertical arrangement: a nod to the race-bred purpose of the X-Bow. Schroth 4 point racing harnesses hold you tight through corners and under heavy braking, no lap-sash retractable belts here, this is the real deal.
Drive
Once you've reattached the steering wheel, buckled your 4 point harness and adjusted the pedal box, you're Ready To RaceTM so to speak. The biggest problem people seem to have is starting the X-Bow, but it really isn't that difficult. Insert the key into the holder, press the start button, then mode on the steering wheel, depress the brake and clutch, and then press start again to wake up the grumpy German in the back.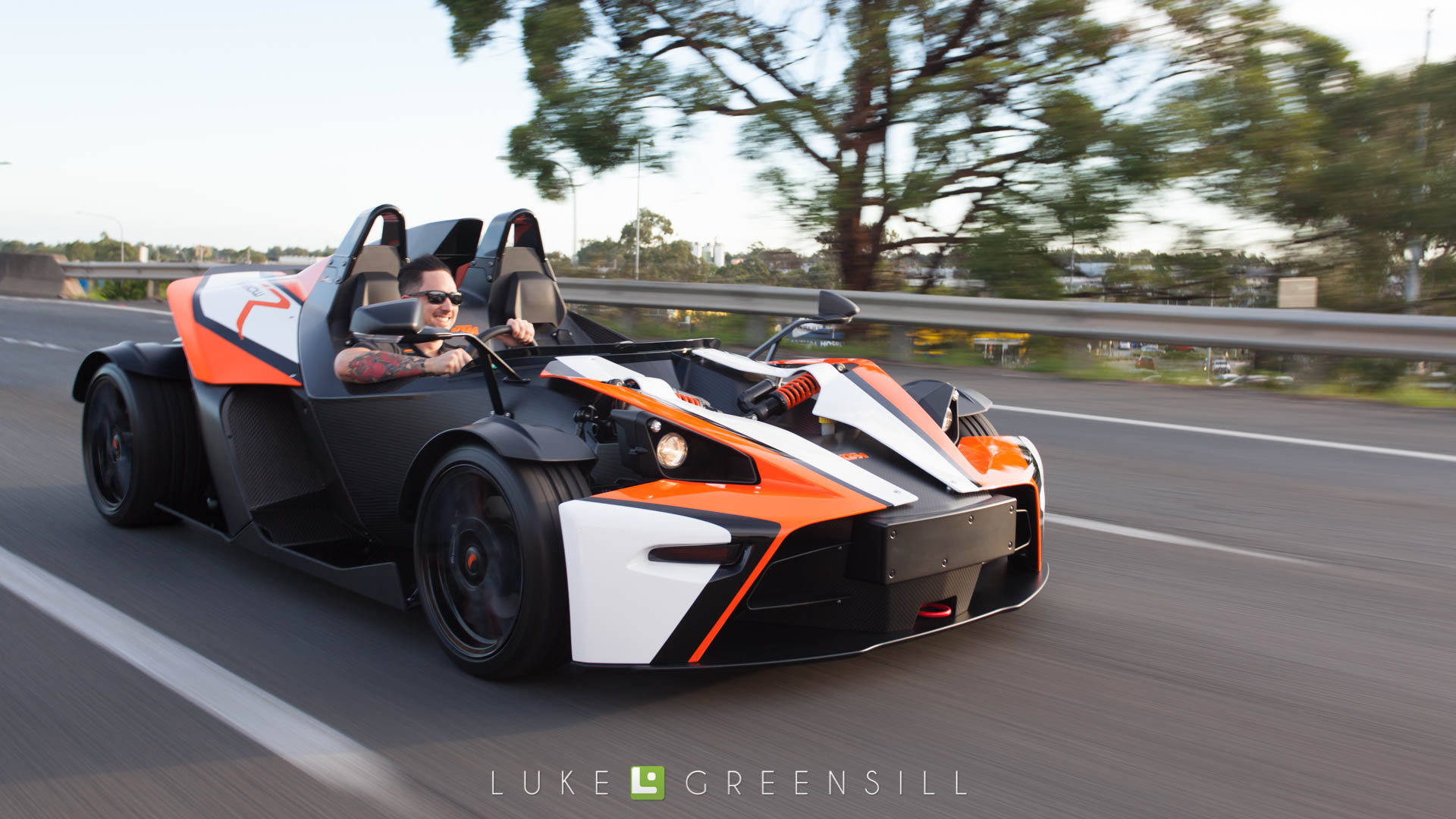 Setting off, what's immediately apparent is the lack of power steering and brake booster. This only requires a bit more muscle at low speeds, and due to the weight of the car isn't that much of a hindrance at all. The brakes do take a bit of getting used to but they all start making sense when you really start pushing the KTM.
There really isn't anywhere to hide in this car when you're commuting in it, you are truly exposed to the elements while driving. You're also exposed to the faces and phones of other drivers pressed up against their windows trying to get a look at your bright orange Austrian as you make your way down the road. KTM do give you a full-face Nolan helmet to protect your money-maker though (not required by law, but a nice courtesy for those who don't like the taste of bugs) and you are protected from a potential rollover by some seriously tough roll hoops.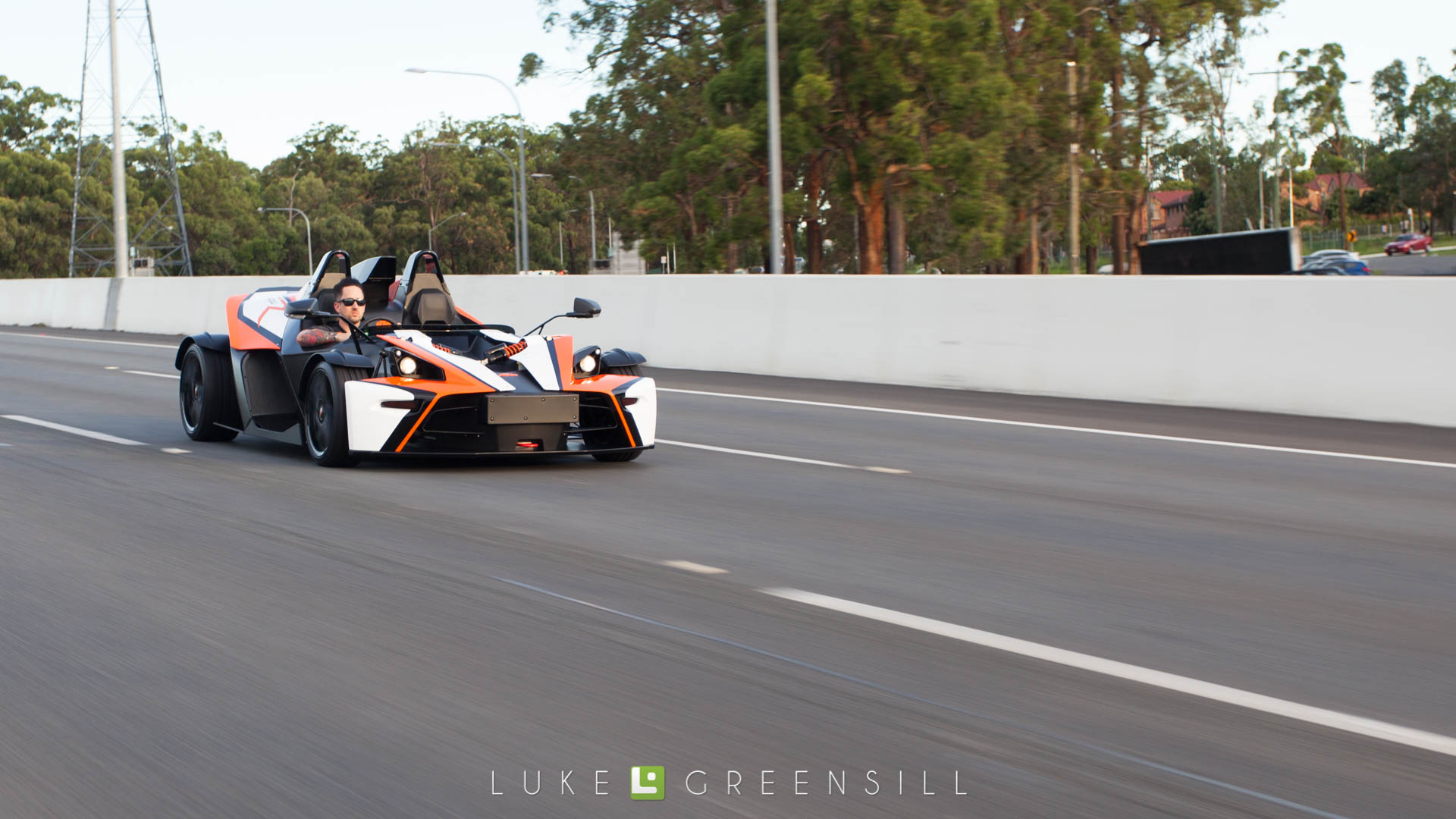 The turbocharged 2L engine from Audi's stable is a torquey and tame when attempting to commute, but is an absolute animal when provoked. The 235 wide tyres somehow wrangle the 300hp quite well from a standstill and remain planted throughout cornering even with excessive throttle input. It's incredible to think that just a tiny 2L engine that produces similar figures to the same one in my Scirocco R can catapult you to 100km/h in under 4 seconds; clearly I've got work to do!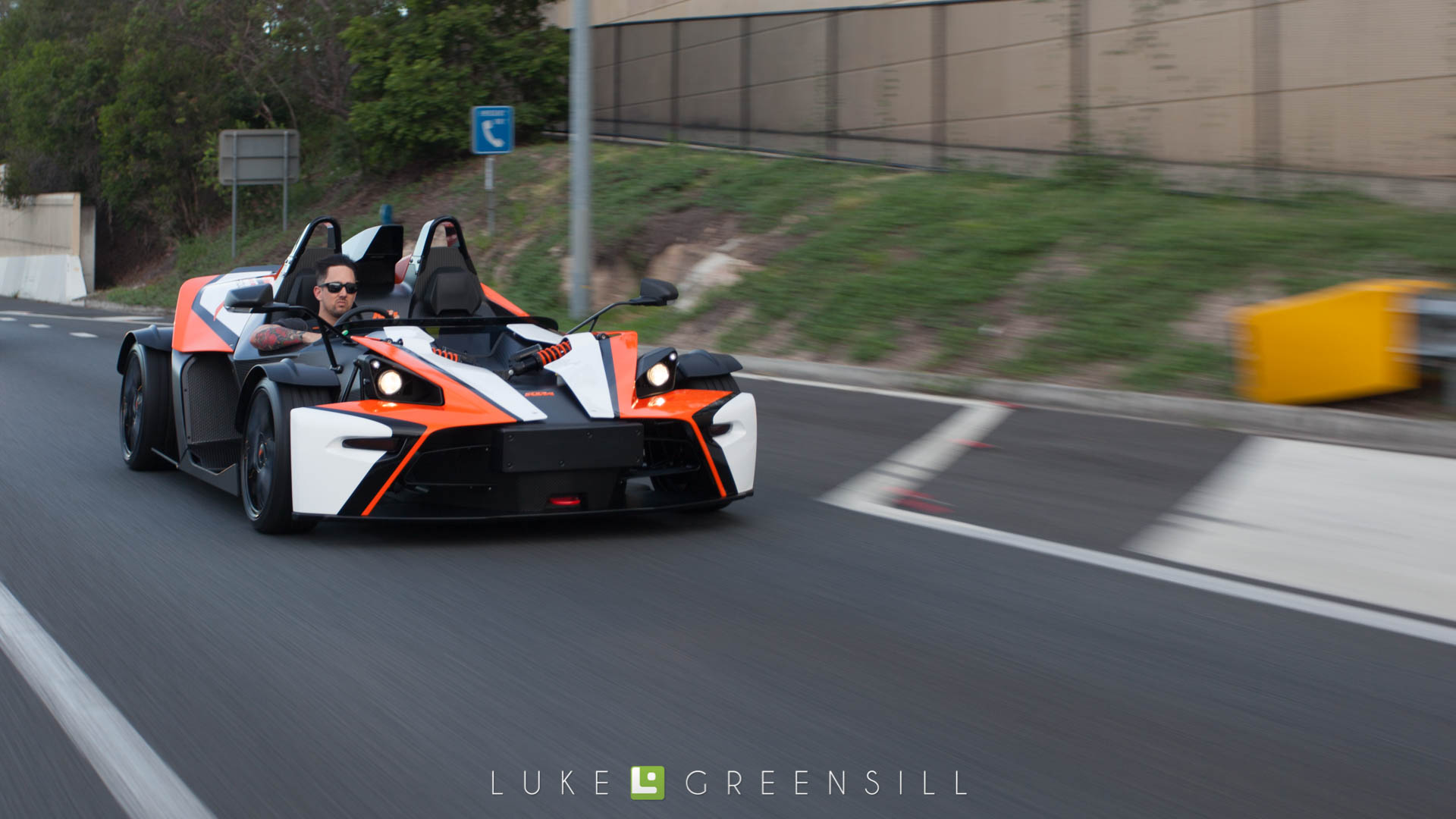 Taking the X-Bow into the mountains is where it really shines. This car is FUN. The visibility you have while cornering is second to none as you can sight every apex and exit well in advance, allowing you complete confidence to dial in the power when you need it. The direct steering and brakes provide incredible feedback and linear application, complimented by the surprisingly compliant yet firm pushrod suspension.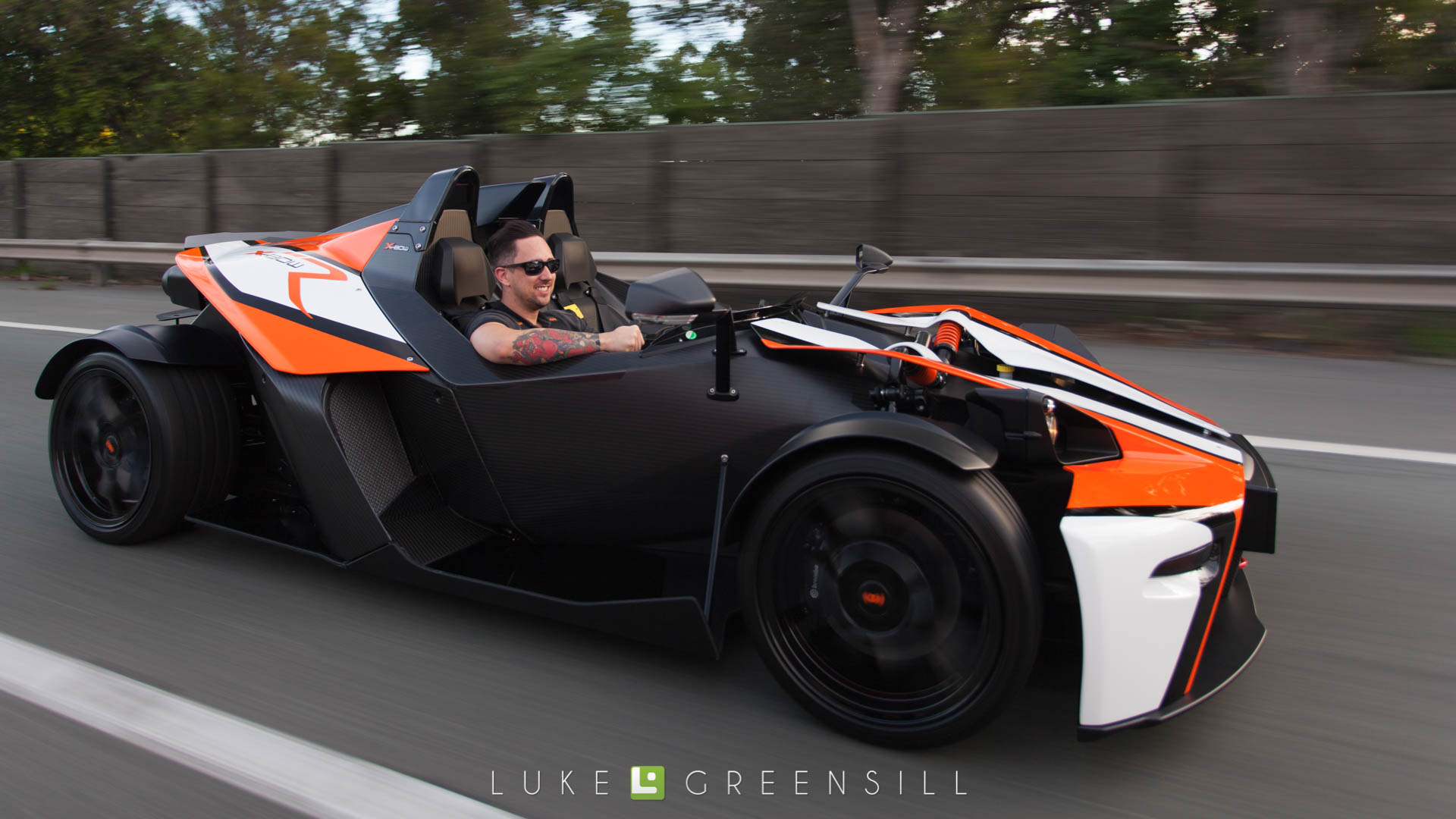 My initial thoughts were that the KTM's ground clearance would be an issue, however it does indeed meet the ADR's minimum 100mm ride height and I'm pleased to report it didn't bottom out once, even when performing a 3-point turn in the Red Rooster parking lot. We probably should mention if you find the suspension a little too light for your liking, KTM offer a multitude of different spring rates to suit your driving style.
The KTM X-Bow inspires incredible confidence while driving it in both spirited situations and in traffic; and while it is an absolute animal when you get stuck into it – at no point do you feel out of control. Sure, there's no ABS to prevent wheel lockup under braking or TCL to prevent "unwanted" wheelspin; but you feel that connected to the car and road that you have complete command of where the car is and where it's going to go. No boaty, wishy-washy comfort suspension mode here to cushion your posterior and dull your senses, but why would you want to be disconnected when you've got all this fun on tap?
Pricing & Ownability
$169,990 (plus on road costs, bringing it to a shade over $180k) is what you're going to pay for this road-legal go-kart. Think that's a bit steep? In the US you'd have trouble finding a similar X-Bow R for $130,000AUD (let alone in RHD). The difference there is marginal compared to something like the Lamborghini Gallardo which is often twice the price in Australia compared to the USA.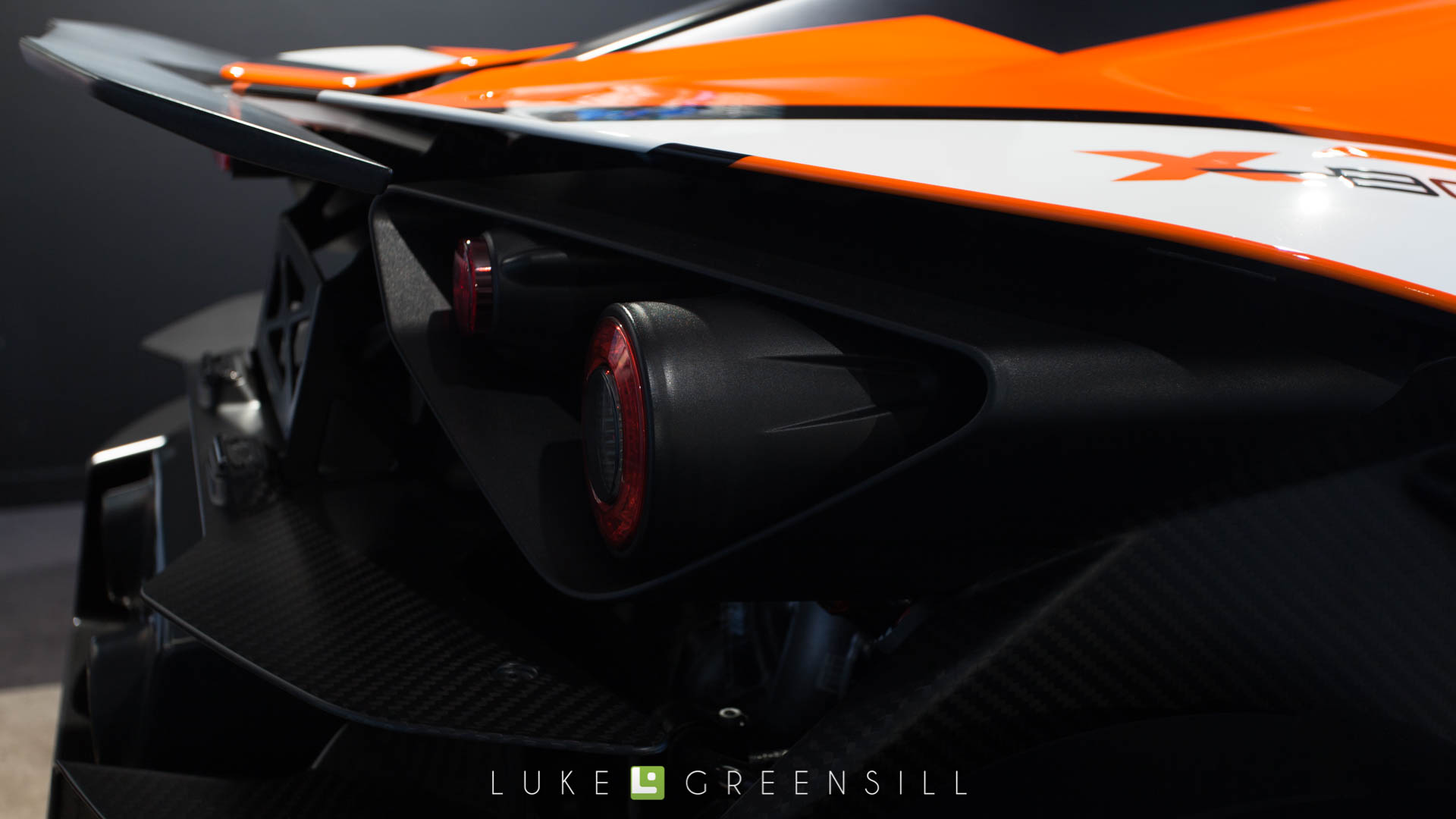 In Europe you'd probably be tossing up between an Ariel Atom or a Lotus 3-Eleven, but back home it's price sees it unfairly pitted against the likes of the BMW M4, Nissan GTR or AMG's C63. Those cars also have modern creature comforts like a roof incorporated into a similar price; albeit with double to triple the vehicle mass, making track days nowhere near as great as this. Despite sharing a common monetary value, they compete in completely different markets. You'll be investing in pure driving experience and lower running costs with an X-Bow, rather than a 2-tonne grocery-getter with a thirsty, multiple litre engine and more body-roll than your uncle's old VN Commodore.
Obviously if you're looking for silly things like boot space or something to keep the rain out, this isn't the car for you. If you're looking for something to drive to the track, mop the floor with supercars and drive home – the KTM X-Bow is for you.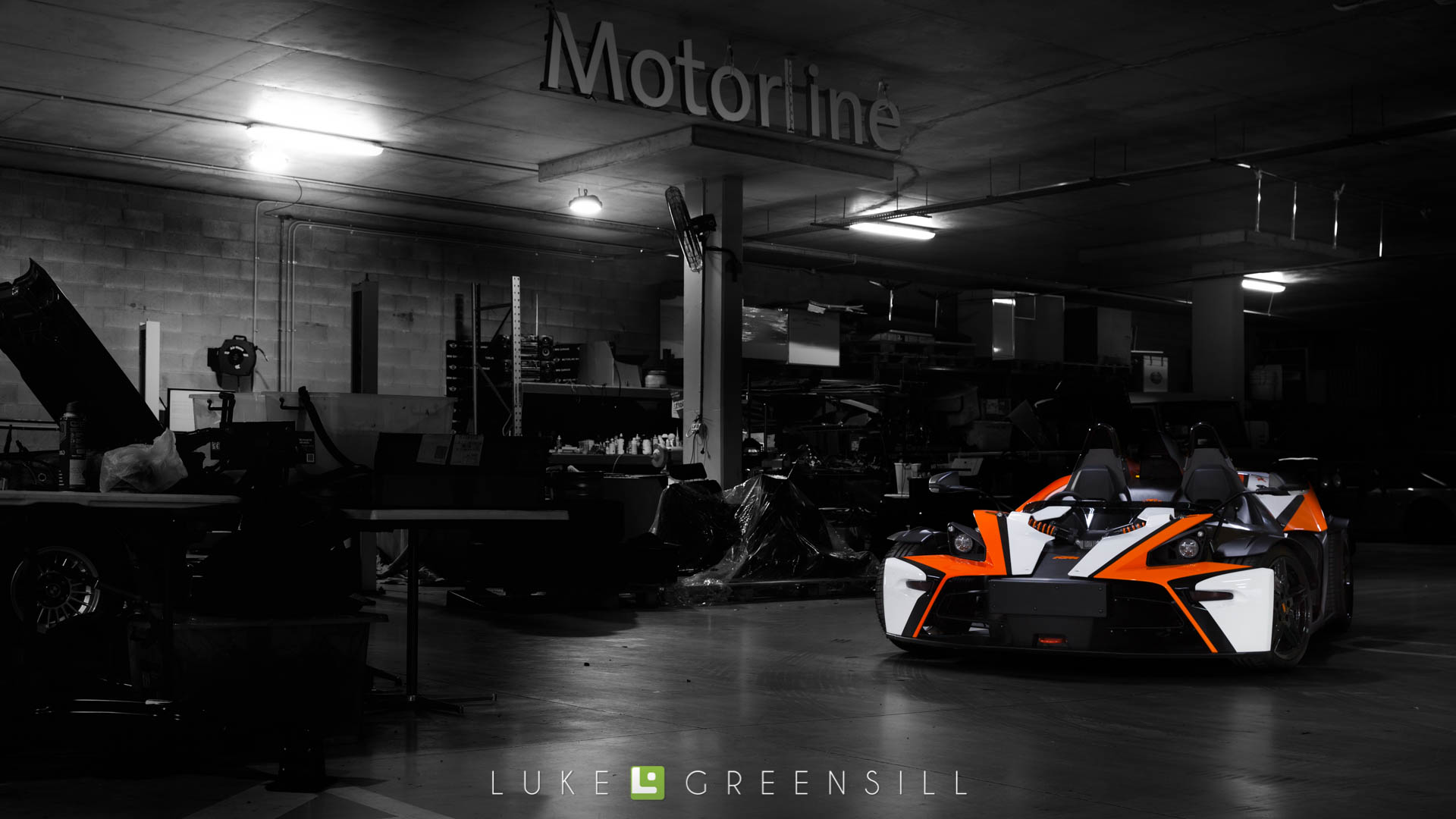 Only two dealerships in Australia have the privilege of selling the KTM X-Bow R, this example was graciously provided by KTM Cars Queensland – located in Springwood, just south of Brisbane. If you're interested in owning one of these, contact Scott at KTM Cars on (07) 3290 7000 or email [email protected] for more information. If you're in Sydney, Simply Sports Cars are the people to see, check them out at www.simplysportscars.com.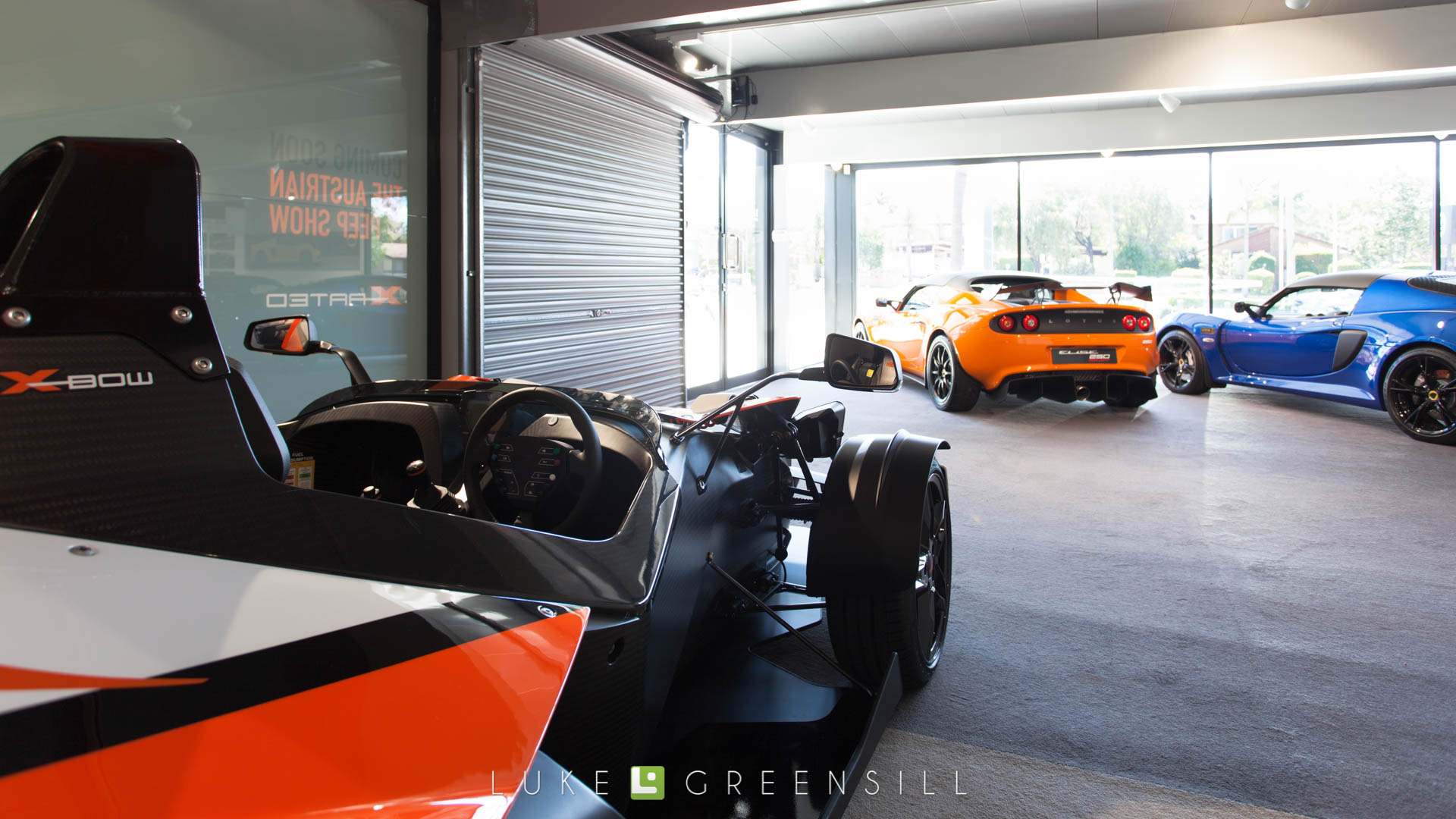 Wrap-Up
Australia has waited for 9 years to receive the KTM X-Bow, with Simply Sports Cars fighting for nearly half that time to put the Austrian on Australian roads. Honestly this is the car that Australia needs right now, with SUV's now the highest selling vehicle sector, and the looming advent of fully autonomous driving – we need to reconnect.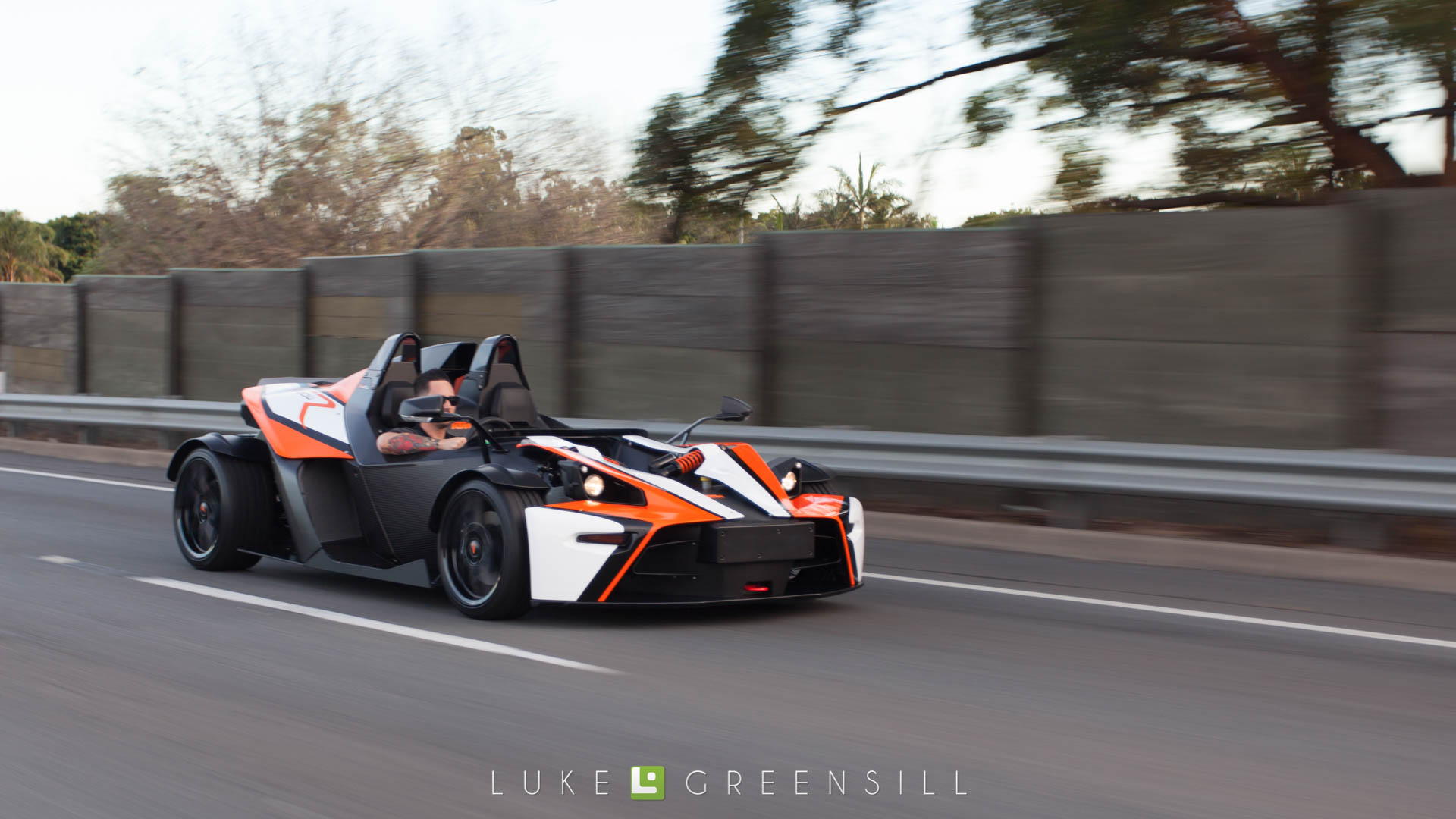 This is more than simply buying a weekend 'toy' or just another car for the garage. It's not about purchasing a status symbol, nor is it about using a supercar as a tax write-off. This is about buying a ticket to a true, visceral driving experience. This is a carbon-clad middle finger to the disconnected, over-assisted and over-regulated world that driving has devolved into.