I am BACK! Yes! The first car show of the season I have been anxiously waiting to cover, is the Panda Junction Spring Edition to kickstart Tuner Evolution's car show tour. The event was held in Aberdeen, Maryland at the Leidos Field at Ripken Stadium. Traveling five hours north to Maryland the day before the show was quite hellacious and cold. Yes, it is May and the weather was not that kind to many of us even the vendors at the event. Spotty rain, five-minute heavy rainfall, and added razor sharp winds that made it seem like it was winter time in December.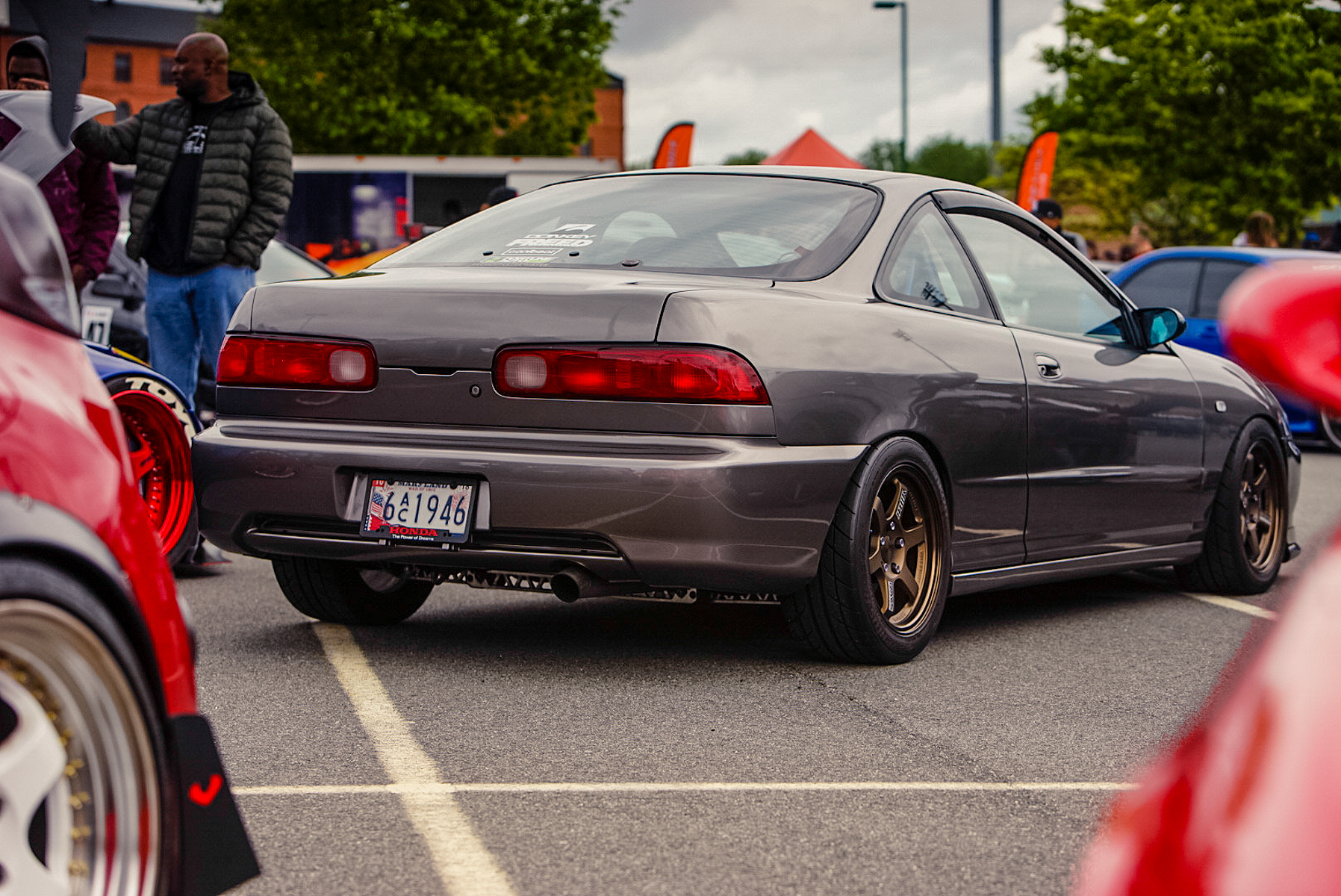 Rain or shine that did not stop any of us from attending the highly-anticipated event. At the arrival of the show around 9am there were already cars in line ready to get in. I immediately saw maybe four Lancer Evolution 8's in line that look stout! More attendees and VIP attendees were showing up, so the Tuner Evolution staff decided to get the show started early. Once parked, I grabbed my camera, lens, and spare Sony batteries and started unloading on my shutter button.
I did some catching up with my friend and Tuner Evo owner/organizer Jay Martinez for a bit along with his other staff members and our friends Elliott Powell and Hassie Payne. At Panda Junction, there were a lot of great cars and vendors that came out. Ranger Ramirez and Duy Ngyuen had setup the Elite Tuner booth displaying some new apparel. Alongside the booth, I finally got to see Ranger's Evo X with his new color and it is simply a one-of-a-kind color to see up close and personal.
Over at the Bagriders booth, I managed to catch up with my friend's Spencer Nielson, Arlen Liverman (Photographer of AML Photos), and our friend Alex Lafferty (Photographer of Autography). It is always a blast catching up with these guy's as well as the latest on their builds. Arlen went from an aggressive road track stance setup with a wing, to a subtle bagged setup. No matter what or how my guy Arlen builds his Subaru WRX, it will always be one of the most attractive and photogenic cars I've laid eyes on. It reminds me of my love for my good friend Spencer's Subaru BRZ recently built by Nick Kraft of BeMorefitted. The white and red theme gives Spence's BRZ a very classy tuner style vibe infused with a perfect stance style. One of the most unique builds on the East Coast!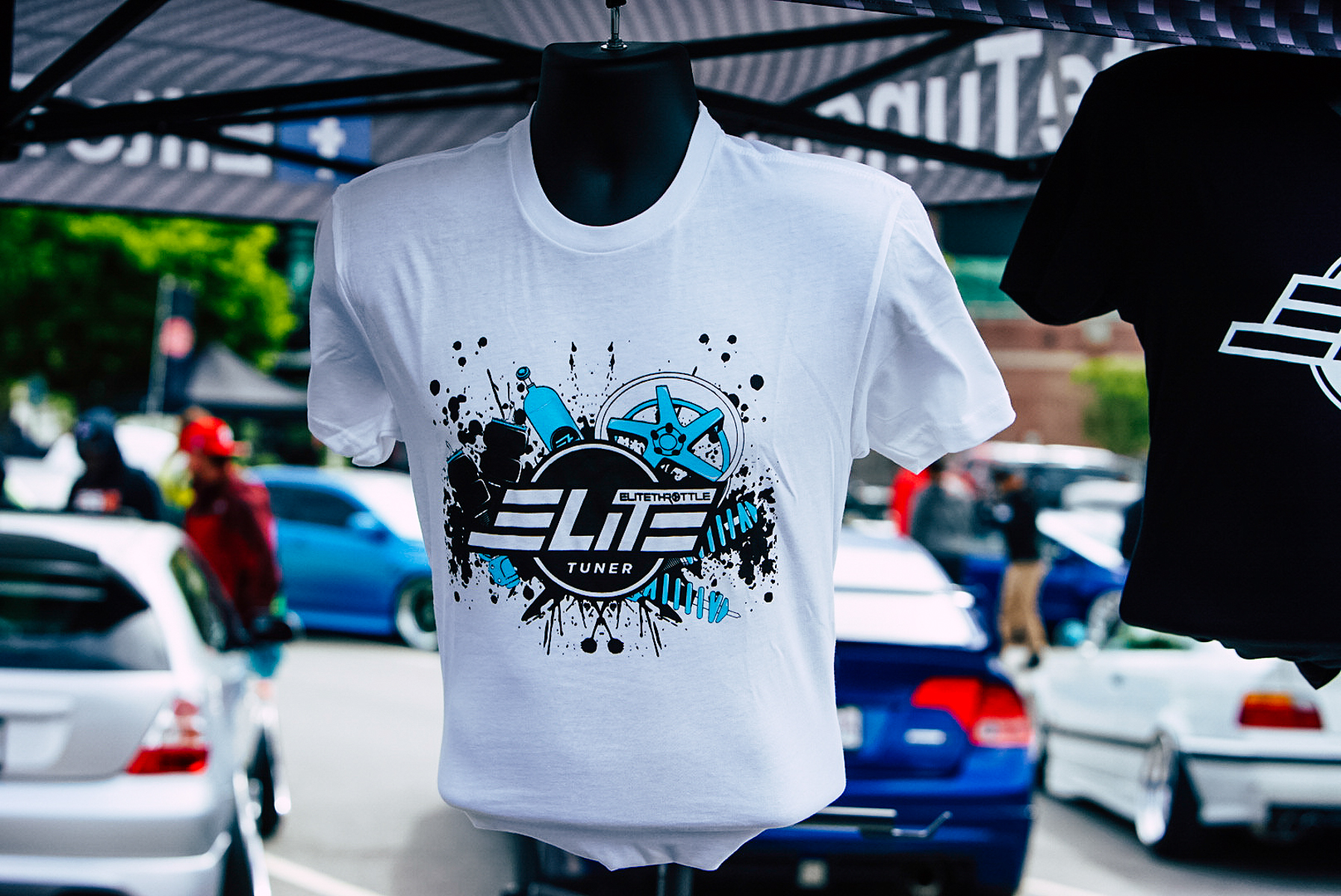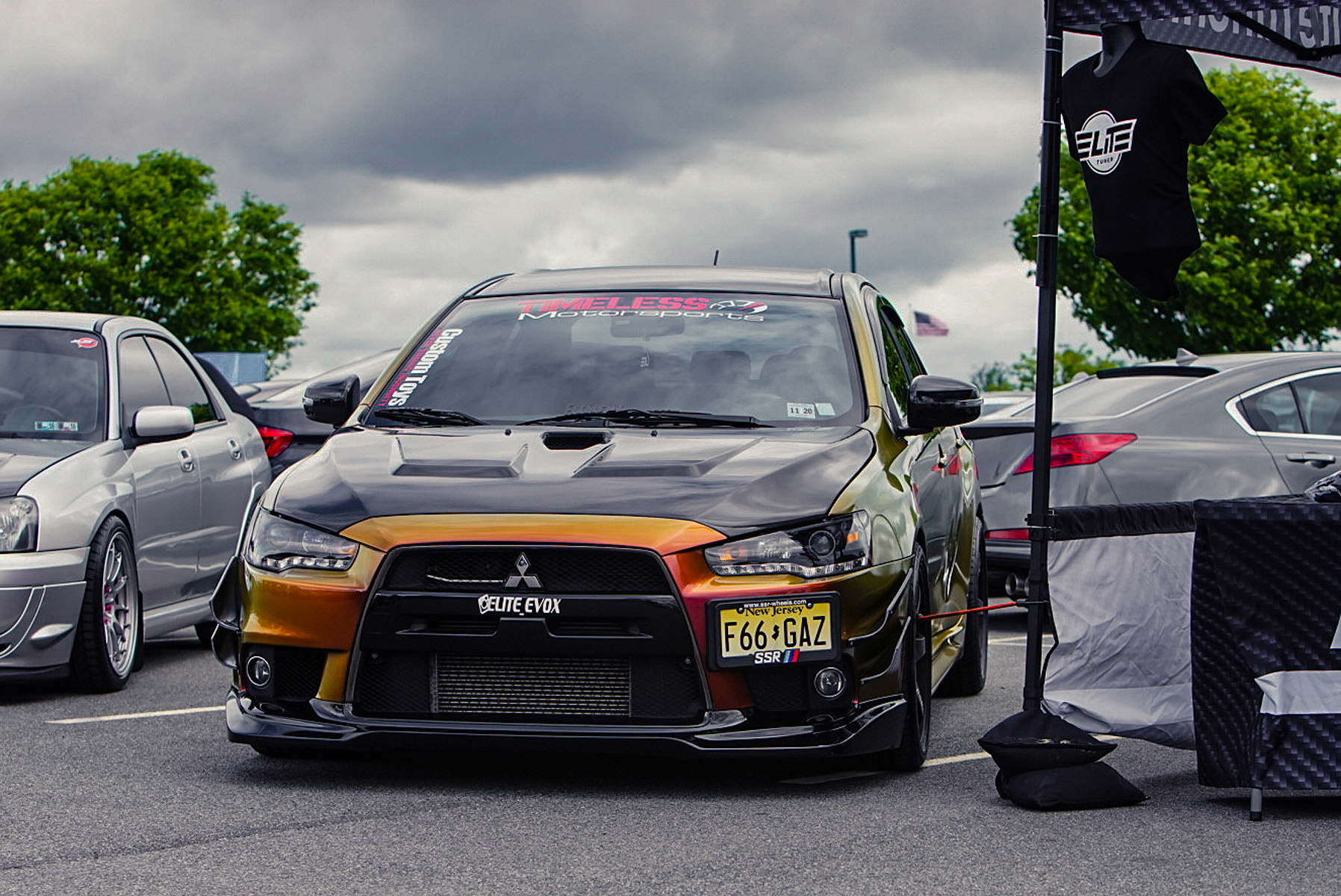 (Ranger Ramierz's Mitsubishi Evo X Final Edition)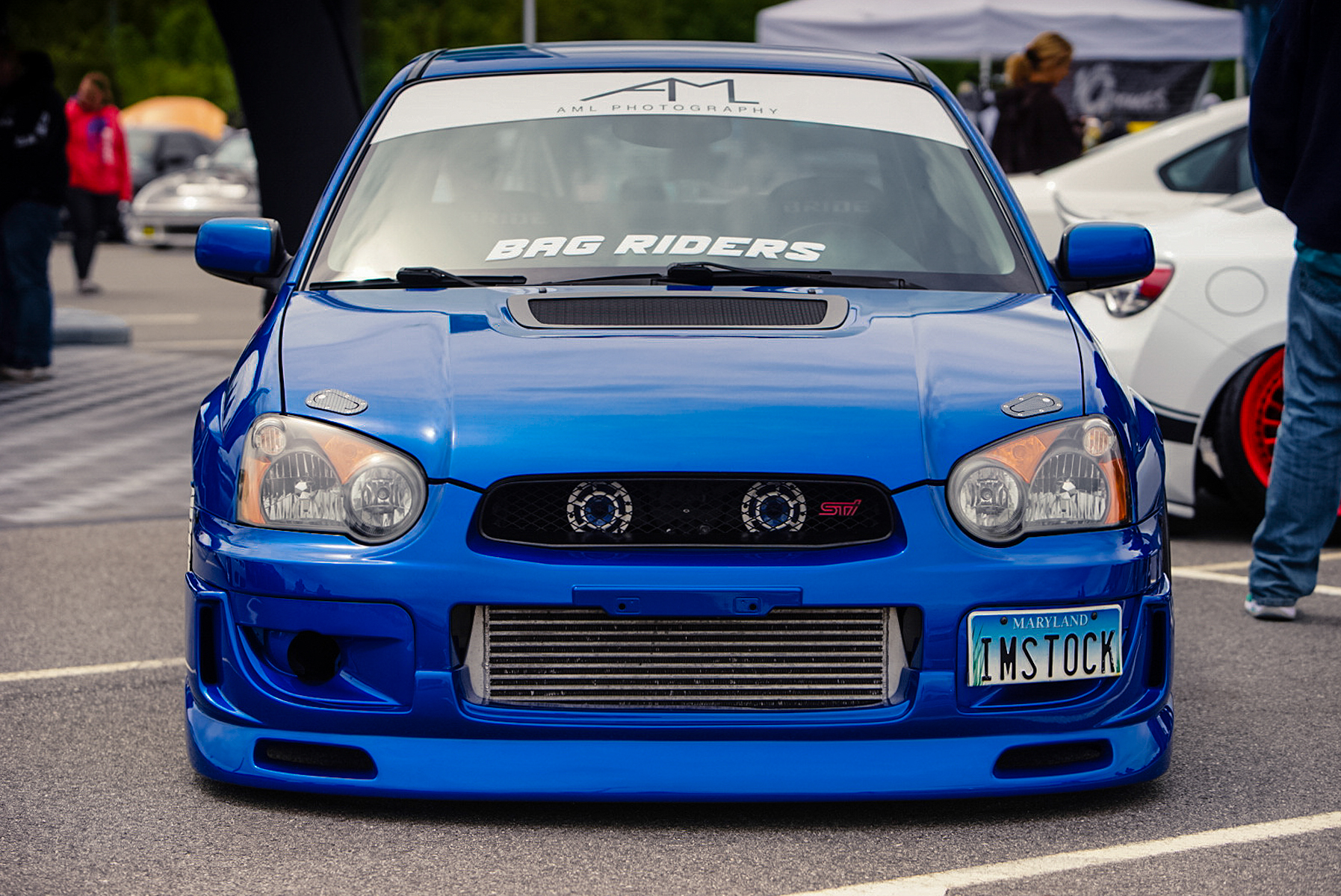 (Arlen Liverman's Subaru WRX STI)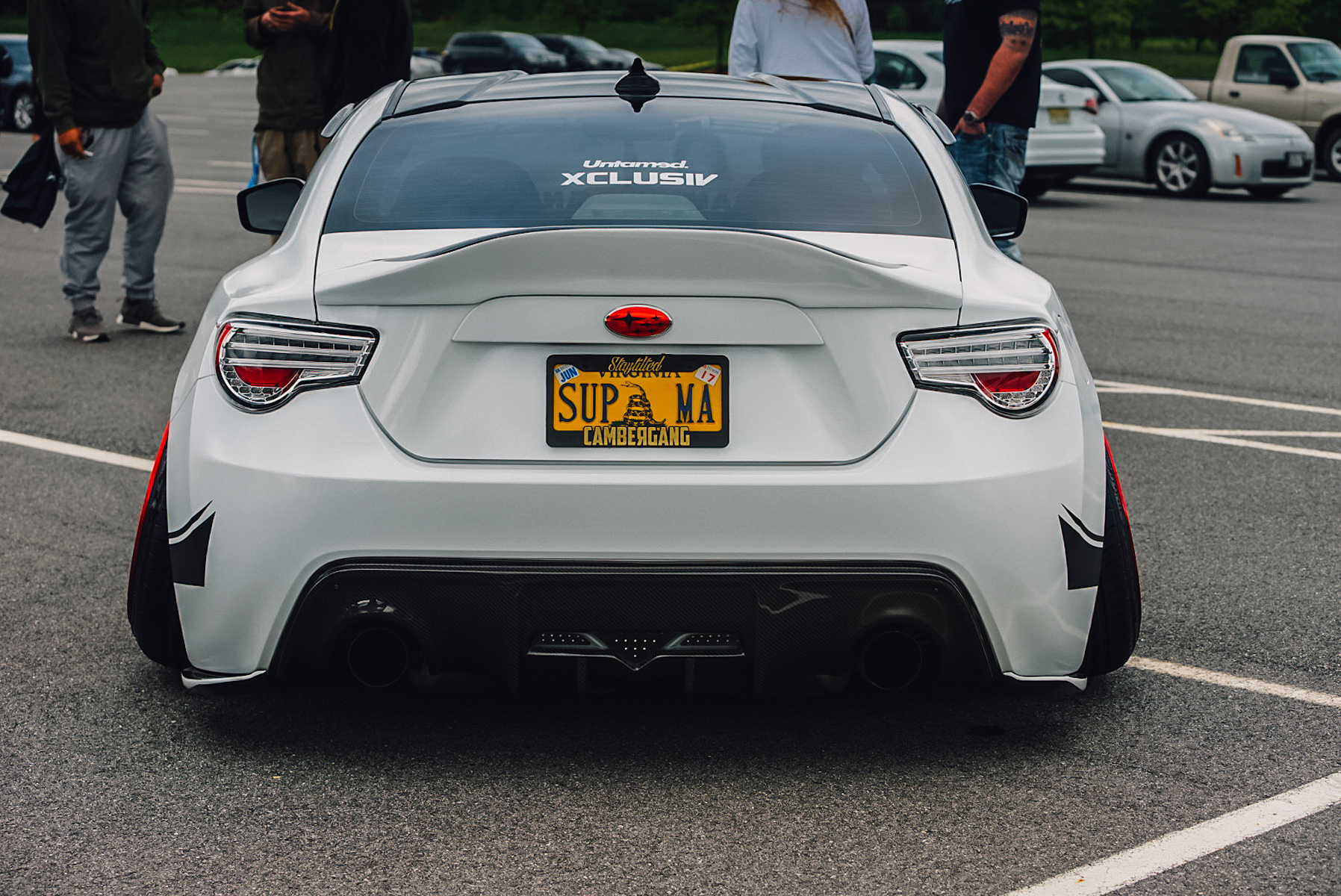 (Spencer Nielsen's Subaru BRZ)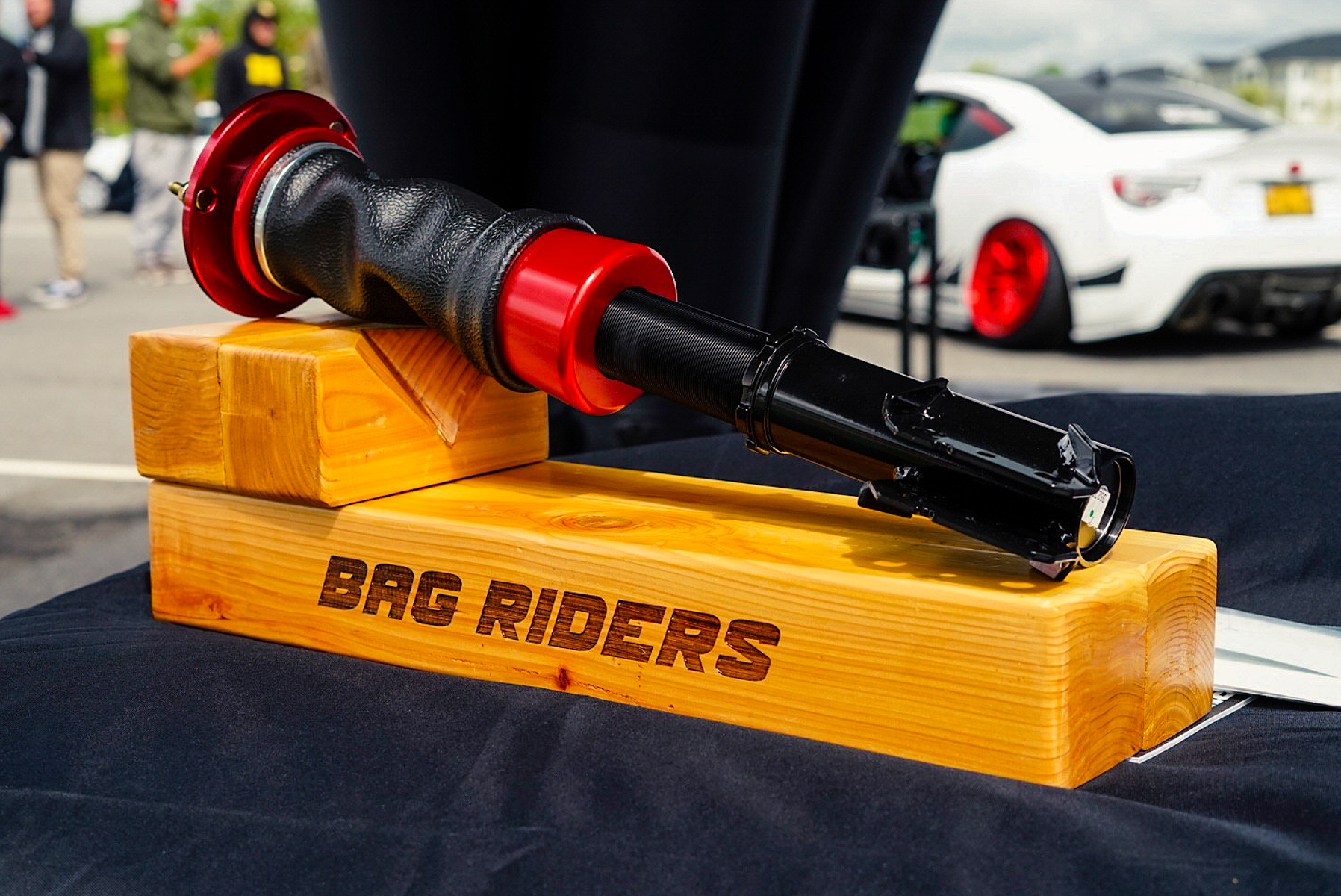 After meeting up with Arlen, Spencer, and Alex I headed over to the Slammedenuff booth to visit the infamous Charlan Buenaventura (Owner of Slammedenuff), and rising car model/model and friend Abby Bakunas. Abby and I have been in talks for month's about doing shoots together ever since been contacted by her via direct messege on Instagram. We finally met each other in person and it was epic connectivity that translated in the way we shoot together. She's dangerously curvy, easy on the lens, and gingerly charismatic in her own way. We shot with Amper Kettutat's gorgeous newly Rocket Bunny kitted Nissan 350z, and shooting Ms. Bakunas was very refreshing to work with her! I met her friend Brooke York formally known as Vivian Blake who was helping the Slammedenuff staff on the day also. Snapchatting away and such, Abby and Brooke are very energetic ladies who enjoy car culture and exemplify living life to the fullest.
Another model that I ended up shooting with is Phoenix Fisher. Her and I met up at the Stay N' Moist booth to formally met one another. She's another beauty with deadly curves with immense talent to match. We shot with Tyler Whitman's 05' Subaru WRX STI, Fabian's Nissan Skyline R33 GTS-T, and our good friend Steve Jeanetta's Scion "Offensive" FR-S.
After shooting with Abby and Phoenix, I later meet up with my friend Savanna Little to shoot her and shoot her with her worldly known Nissan 350z with an LSX swap. New livery is vivid and astounding! Savanna is fierce woman when in front of the camera, I mean super fierce! She's tall, gorgeous of course, and curvy in places that maybe her Z33 may not be able handle.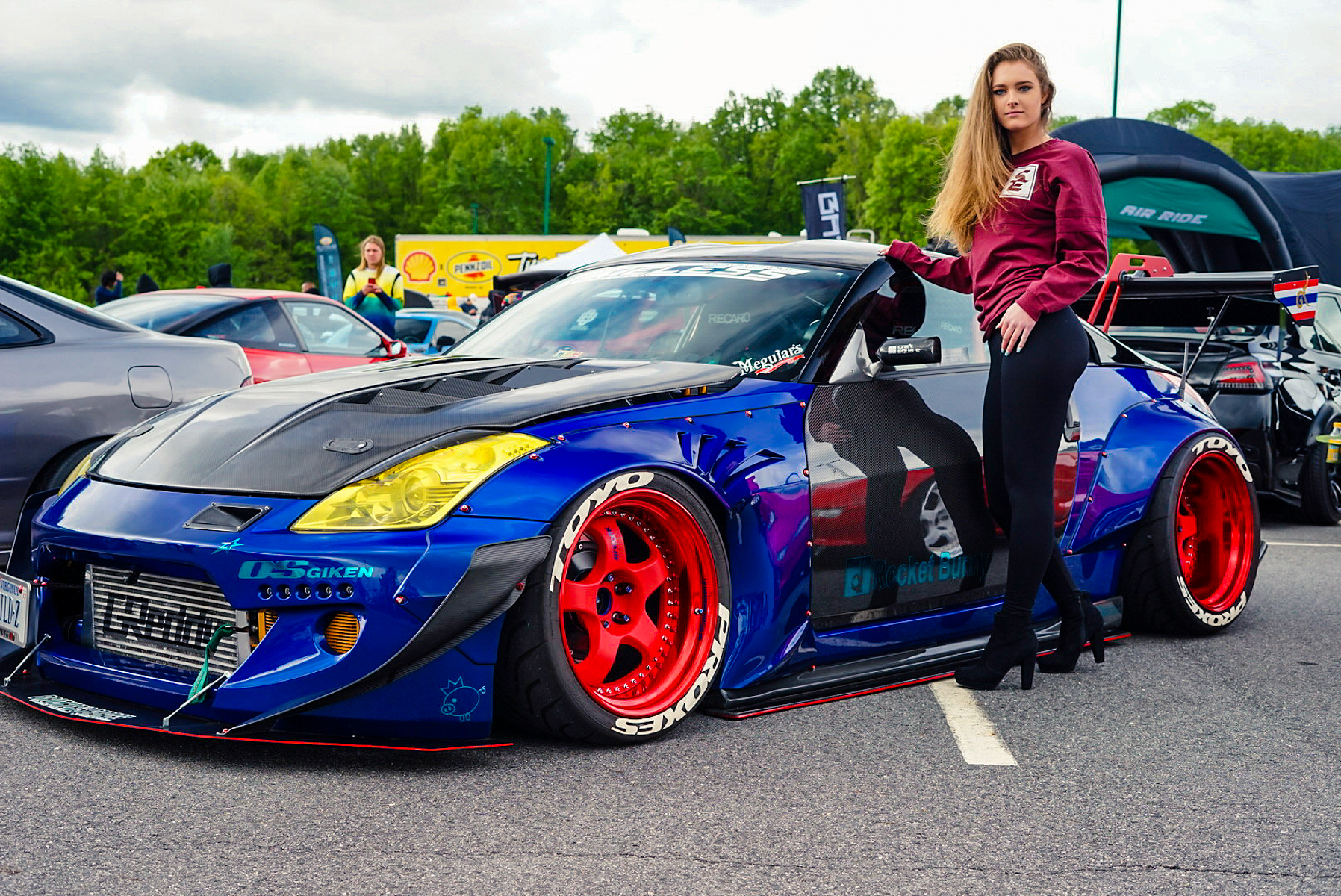 (Abby Bakunas)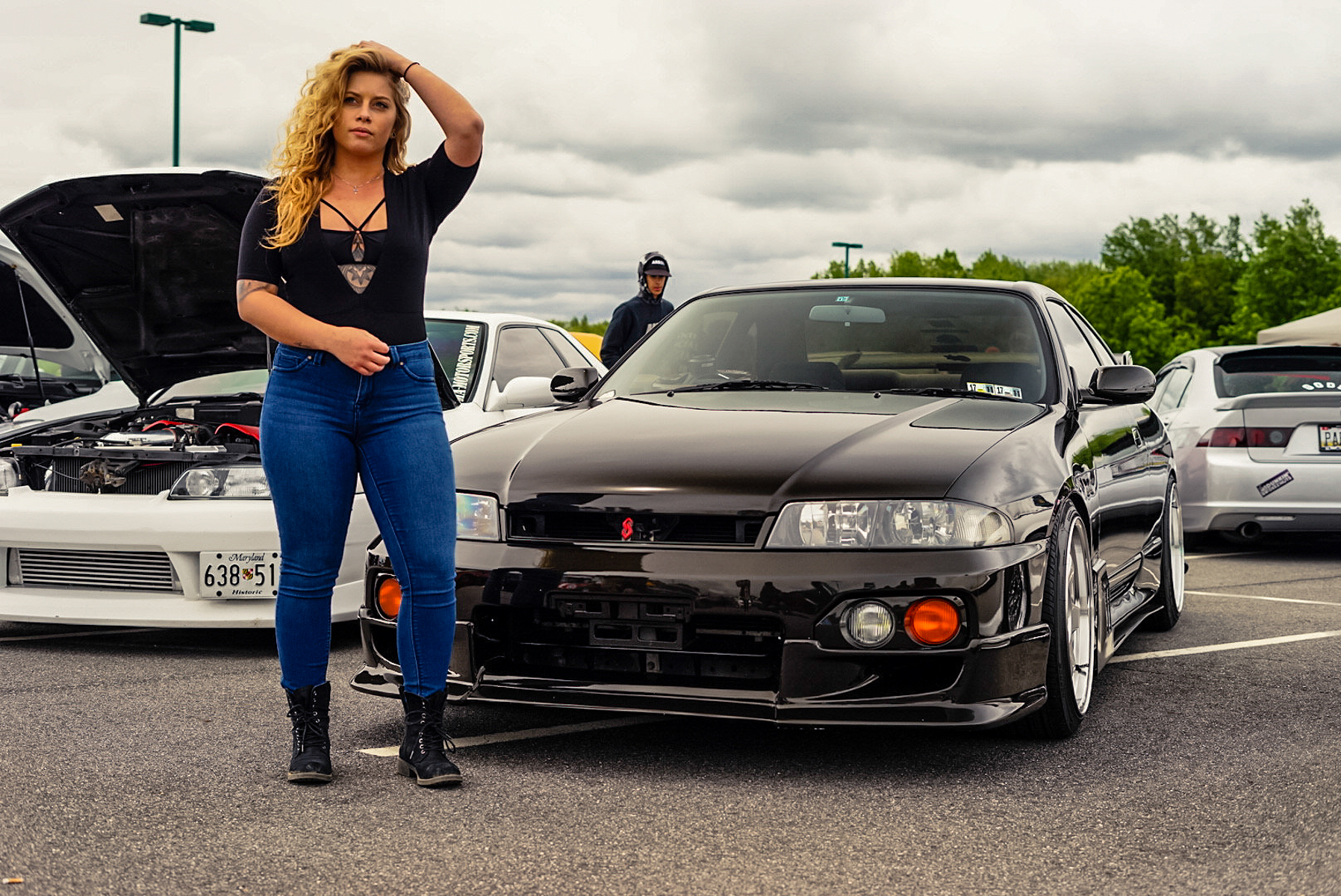 (Phoenix Fisher w/ Fabian Purini's Nissan Skyline R33 GTS-T)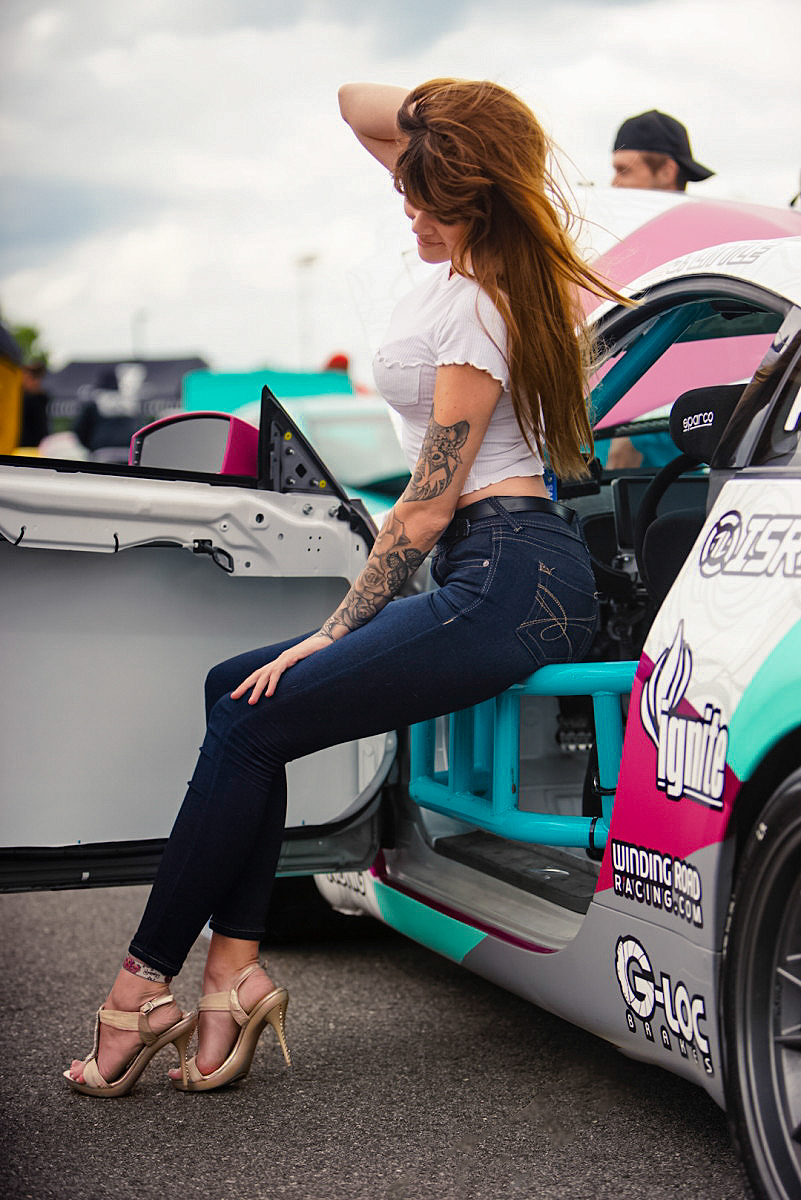 (Global Time Attack Racer/Model Savanna Little) 
Some other awesome builds that I saw at the show was Johnne's Toyota MR2, Fabian Purini's immaculate Nissan Skyline R33 GTS-T, and the groundbreaking Billetworkz Subaru WRX STI with an RB26DETT swap and get this, it is all-wheel drive! Fucking MAD! Austin Barnett is the owner of this amazing build, and having since seen the vehicle on social media. I wanted some awesome photos of this machine for myself. This car is bagged with a big single Borg Warner EFR9174 turbo. This car is mental! This show was an amazing kick-off for the Tuner Evolution Tour. The event was absolutely packed with diehard automotive enthusiasts from all up and down the East Coast. Thank you, Los Goonies, Jay Martinez, and the Tuner Evolution staff for putting on an awesome Spring event to kick off the car season. Peace, love, and many blessings to all. Enjoy the resplendent array of photos from the show! Cheers! 
Models:
https://www.instagram.com/itsabbybrooo/
https://www.instagram.com/phoenix_dinae/
https://www.instagram.com/savannalittleracing/
Event Organizers:
https://www.tuner-evolution.com/