If you're a red-blooded Australian with an obsession with V8-powered motorsport then you will have heard of TEKNO and its owner; V8 Supercars & Australian GT superstar Jonathon Webb. What you may not have known is that they are weeks away from opening their enormous new facility in Yatala, located just south of Brisbane.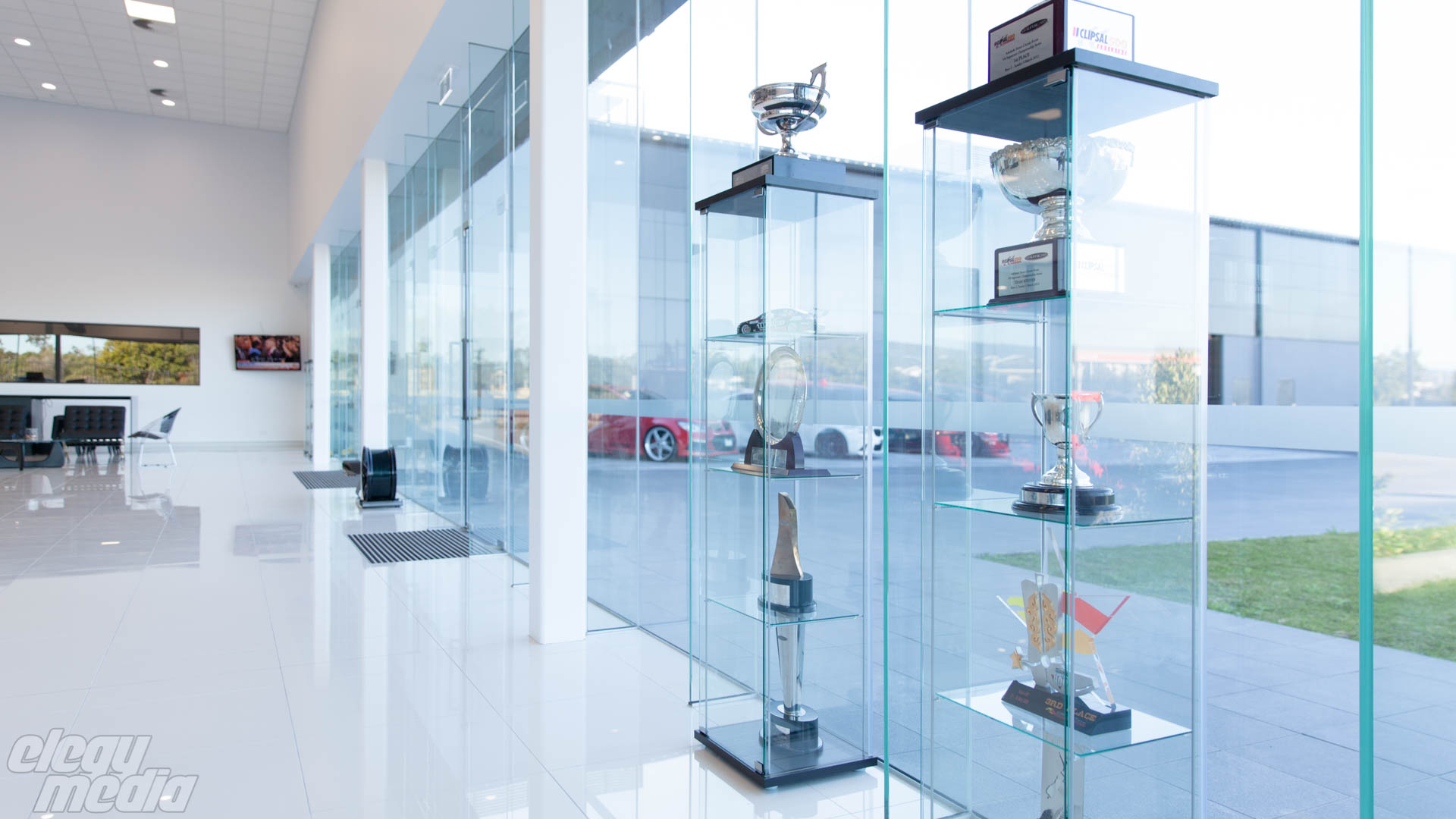 Like everything great, TEKNO is a child of the 90's; started by Jonathon's father Stephen to support his racing endeavours. Since then it has been steadily gaining traction and has been represented by driving talents such as Will Davison, Shane Van Gisbergen and even Scott McLaughlin as a part time driver.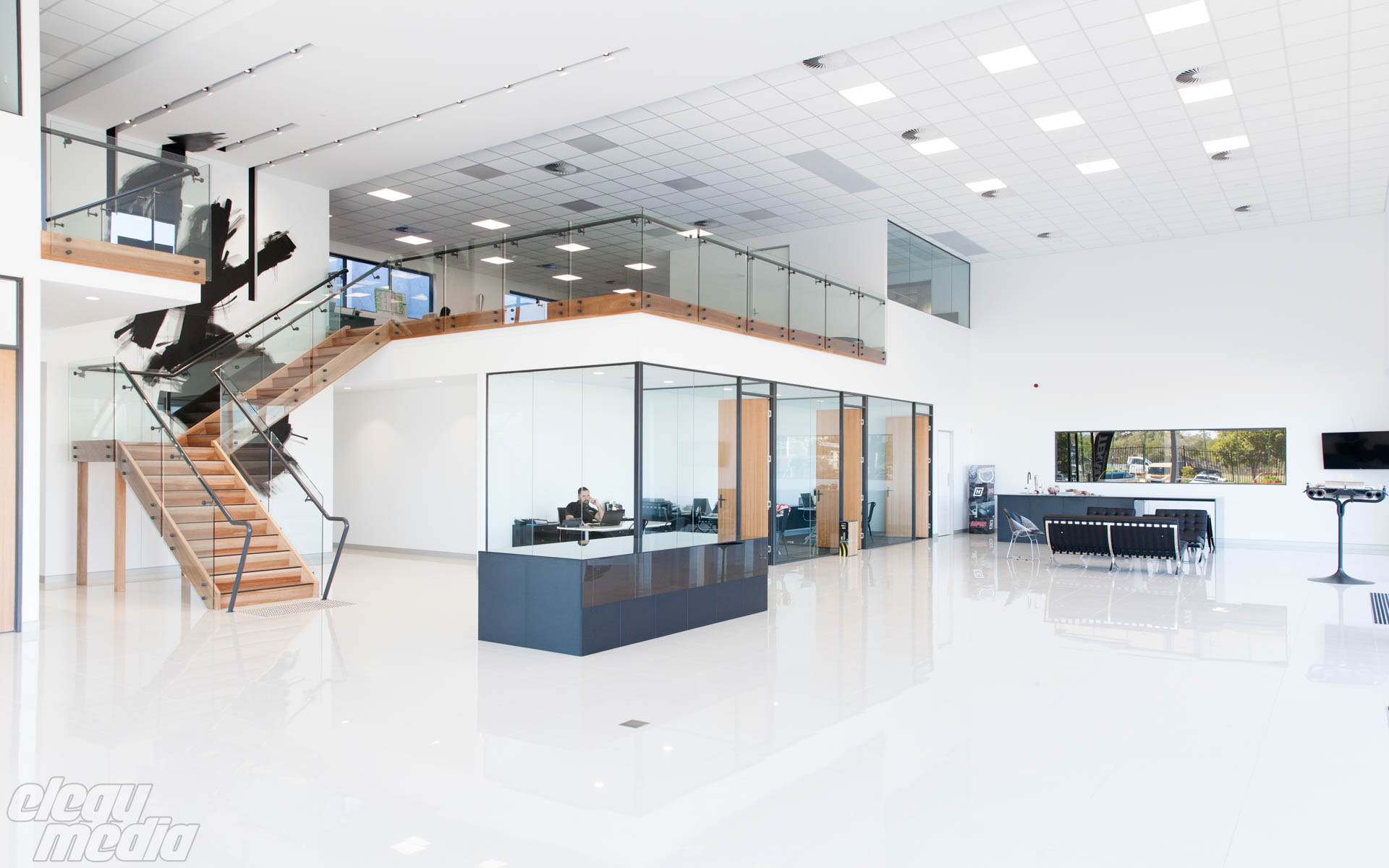 I can't really stress the sheer scale of this building enough, it truly is gargantuan. To give you an idea of the scale, a small section of the complex contains enough space to park not one, but two B-double semi trailers inside it, with room to spare for at least 1 more.
What TEKNO has in size they also match in style, the showroom itself is essentially a luxury fishbowl without the water, and while relatively bare at the moment, will showcase the best that TEKNO has to offer. The feature piece isn't the $16,000 Akrapovic titanium M4 exhaust on display though; that honor goes to a minimalist, black on white graffiti piece that spans two storeys with a glass & teak staircase ascending in front it.
Parked out front in pride-of-place is a gorgeous orange McLaren 570S adorned with tasteful black TEKNO decals and sporting an even pricier Akrapovic exhaust than the one on display inside. Fortunately for me, it was promptly started with a loud, throaty bark and enough crackle & pop on overrun to put two thirds of the Rice Bubbles mascots out of business.
As a contrasting element to the piece of exotic erotica beside it; a Holden Colorado ute with a full TEKNO 'black pack' towers over the orange supercar. Brand manager Chris McCormack tells me that Tekno offer a swag of upgrades for road vehicles like the Colorado, which has been raised, larger wheels and tyres added, blackened trim and most notably; retrimmed & rebolstered seats for superior comfort and control.
Before we go inside, it's worth reiterating that there is a lot missing from the workshop at the moment, which is fair considering they aren't actually open yet! Despite that technicality, the building is a hive of activity. Every hoist is occupied and mechanics buzz around a number of vehicles occupying the shop in various states of assembly.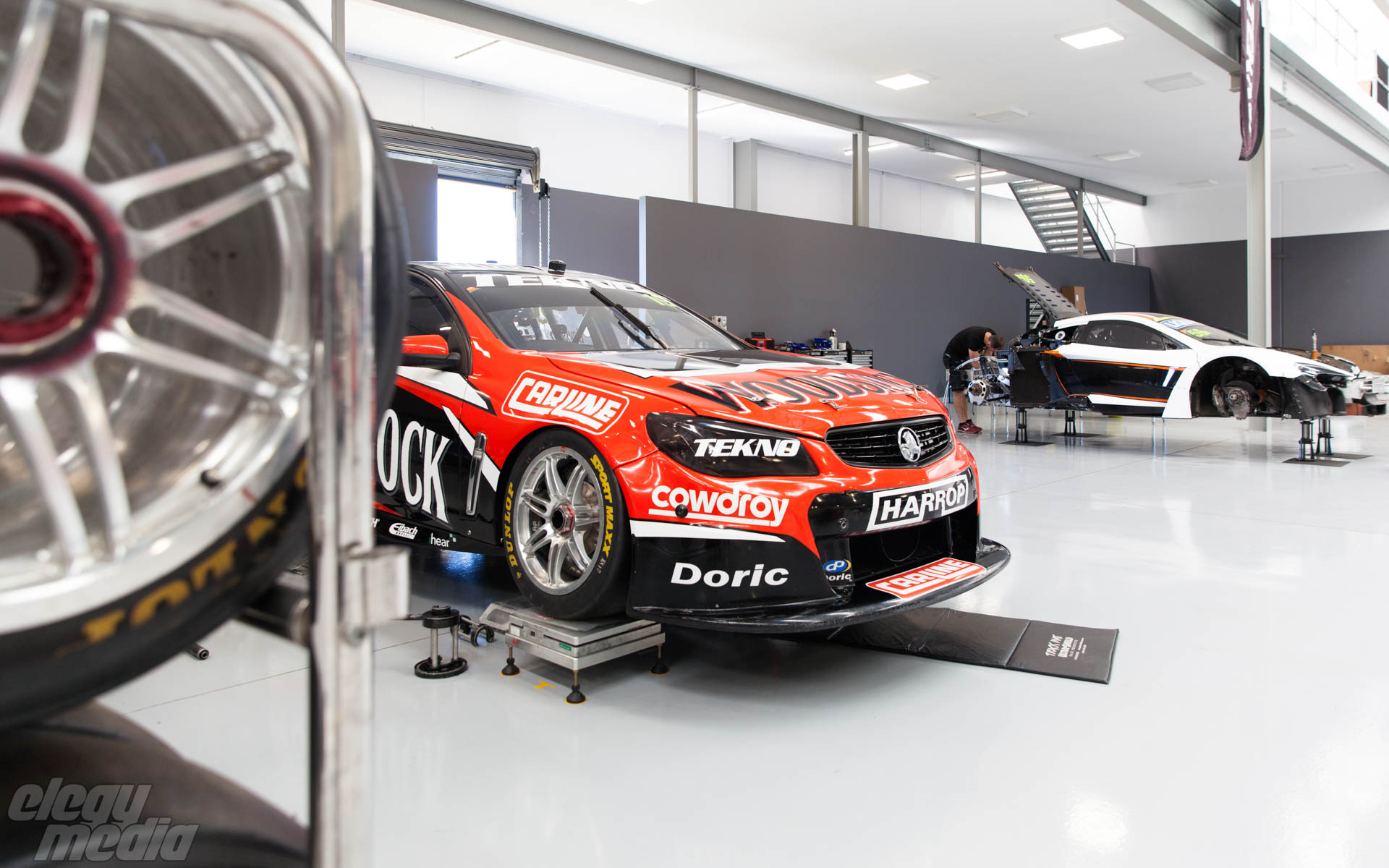 Road cars rub shoulders with full blown race cars, the Australian GT series TEKNO McLaren 650S has its front end apart, with Will Davison's Holden Commodore V8 Supercar sitting beside it. Toby Price's trophy truck towers over the Supercar beside it. Most folk will know of Toby's legendary status on two wheels at Dakar & Finke; but with this absolute monster of a truck he's hoping to be Finke champion on both two & four wheels. He narrowly missed out on that title last time, where he had to settle for second due to mechanical mishaps.
We move onto a different room, here one of TEKNO's finest assembles a two piece carbon brake rotor, presumably intended for the 650S, while a gearbox sits in a state of undress behind him. A mostly complete machine shop occupies the room beside this, and across it lies a small cutout for a wheel alignment setup.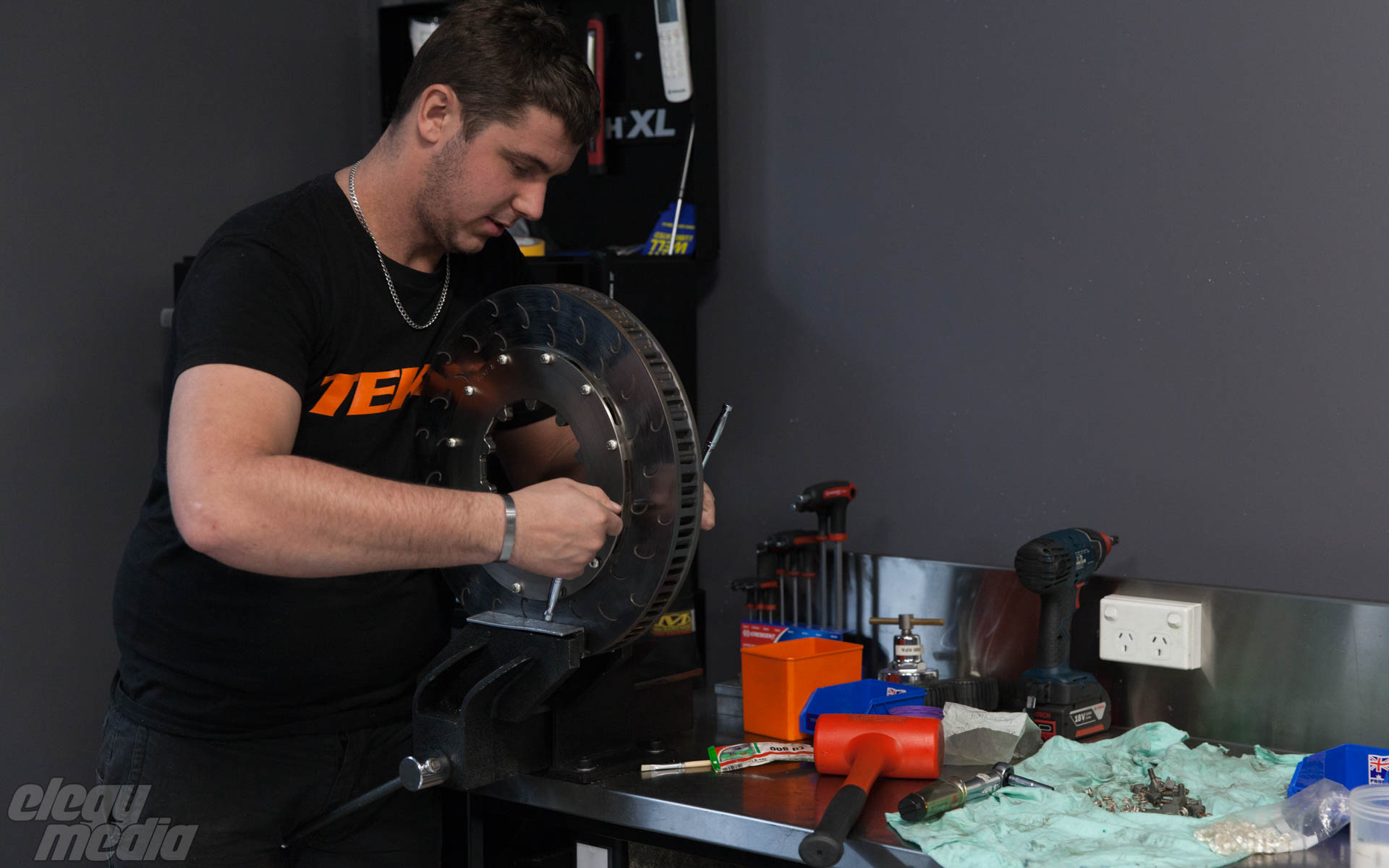 Moving further through the industrial scale compound we find another cutout in the floor where the 4WD dyno will be installed, and then (yep, you guessed it!) another cutout, this one for a full spray booth. Beside that is the composites room, where another worker busily repairs some carbon fibre body parts.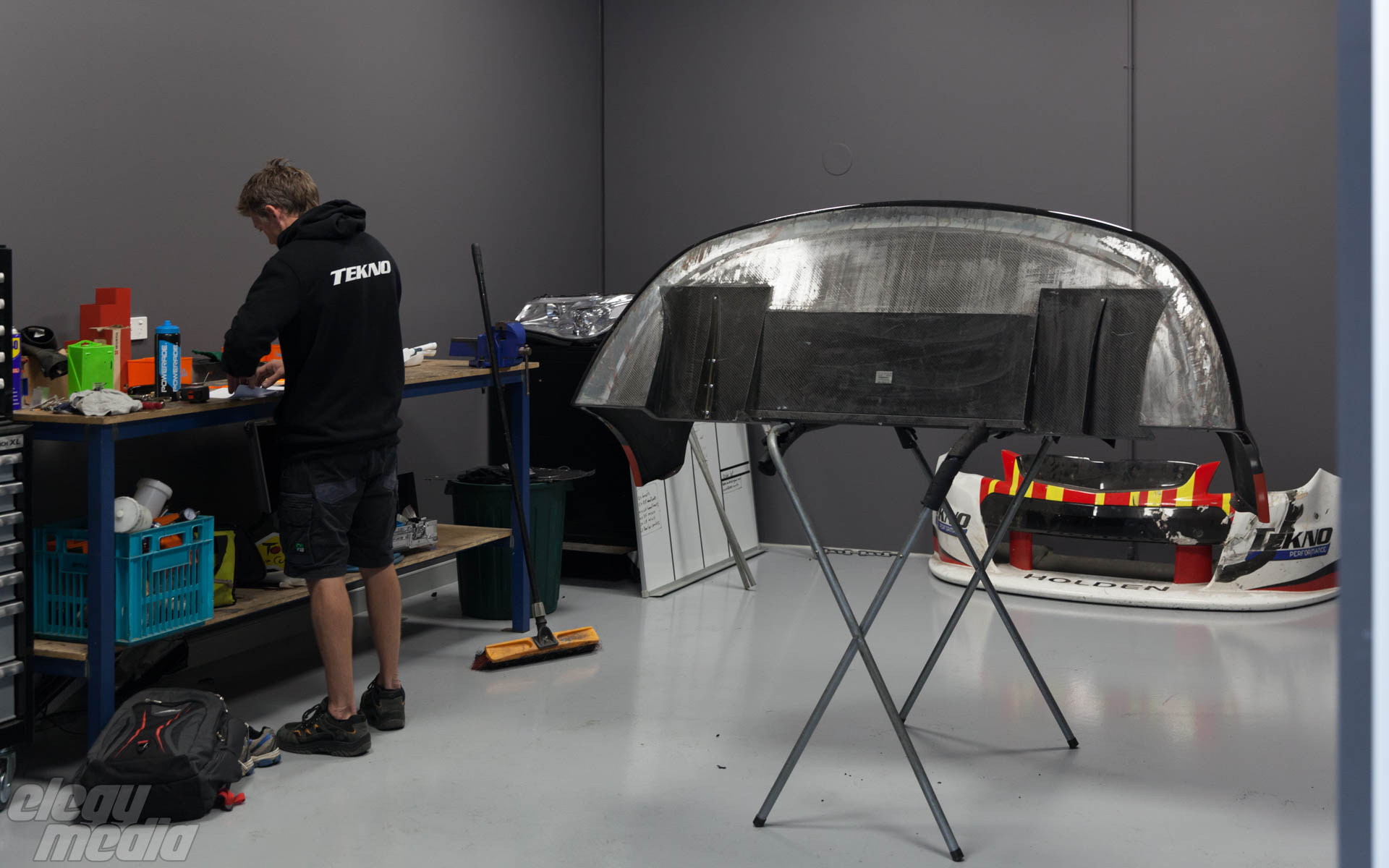 The last stop on our tour was the tyre room, which spurred a prolonged exchange of tyre related puns between Chris and I. Interestingly this isn't just a cupboard with tyres shoved in it, the room is meticulously organised and even climate controlled to keep the valuable rubbery bits in tip-top shape.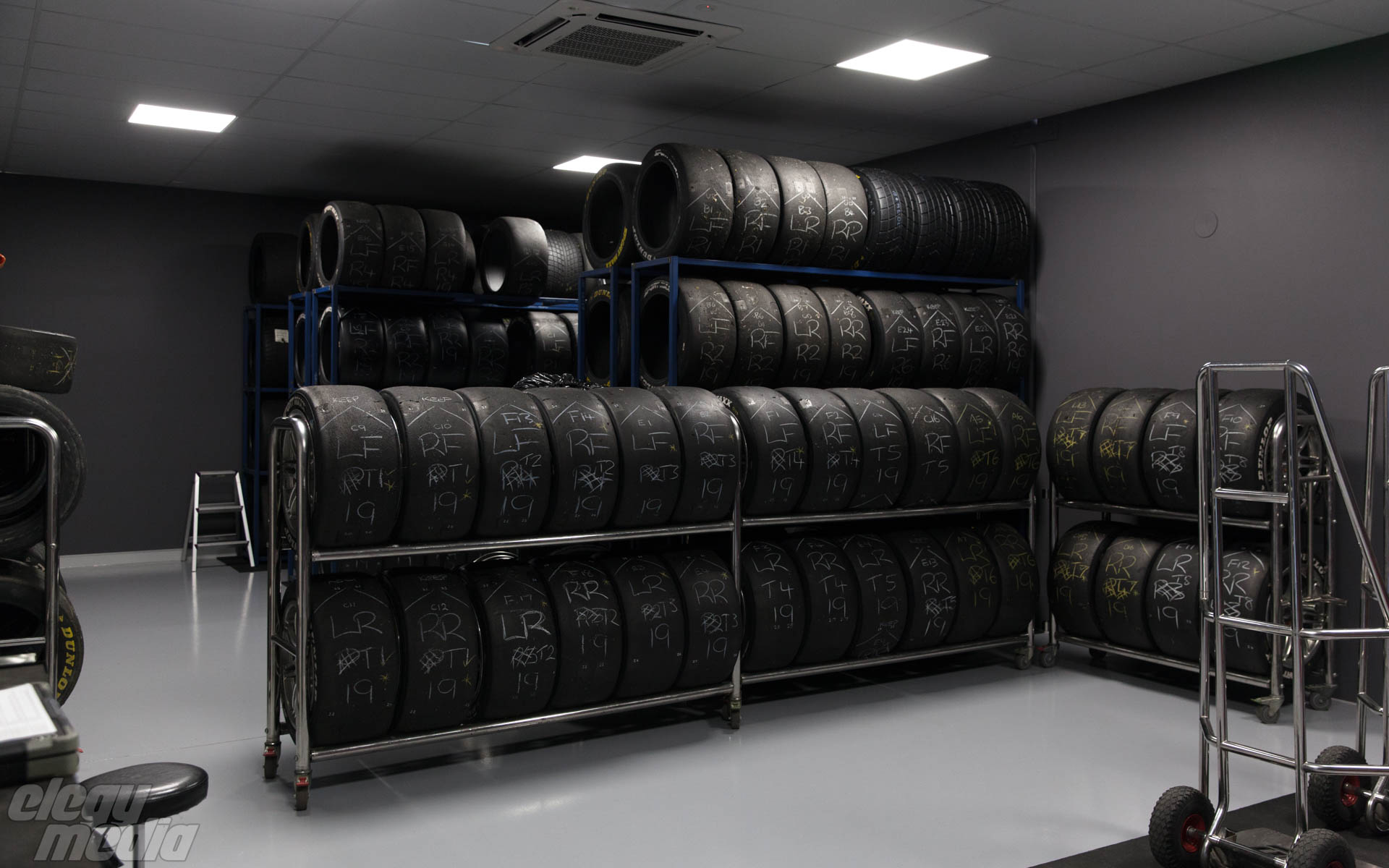 Don't let the multiple McLarens fool you, this facility isn't exclusively for the racing elite, or for those with more money than they know what to do with. Chris tells me that there are a number of grand plans for grassroots & community involvement; most notably being potential public screenings of V8 Supercars races with one of their enormous LED screens.
Chris is also an avid mountain bike enthusiast when he isn't taking care of business here; and says that there's only one place he goes to for his parts and gear. While he admits it isn't always the cheapest – the relationship he has with that particular store is what keeps him going back; and that experience is what TEKNO is being forged into.
As Brand Manager, Chris is focused on building TEKNO as a brand and environment that every car guy or girl can enjoy, more of a community than just a shop. As he puts it, he's a car guy himself, and so is everyone who works there. This means of course that they are just like you or I, and want to use that kinship & community spirit to build something big.
The big question is when do YOU get to see this? TEKNO have just announced that their open day will be the (lucky) 13th August 2017 – a Sunday.  You can find the Facebook event here.
I can't wait to give you guys the full tour of the facility when it opens, so for those of us that aren't living nearby, you can catch it right here on Zen Garage ;)