An unexpected change in plans last minute resulted in going to the fun and fueled Street Driven Tour's Hyperfest. It was located at the Virginia International Raceway in Alton, Virginia. The event was hosted by Tuner Evolution, which highlighted some astounding builds in the showcase.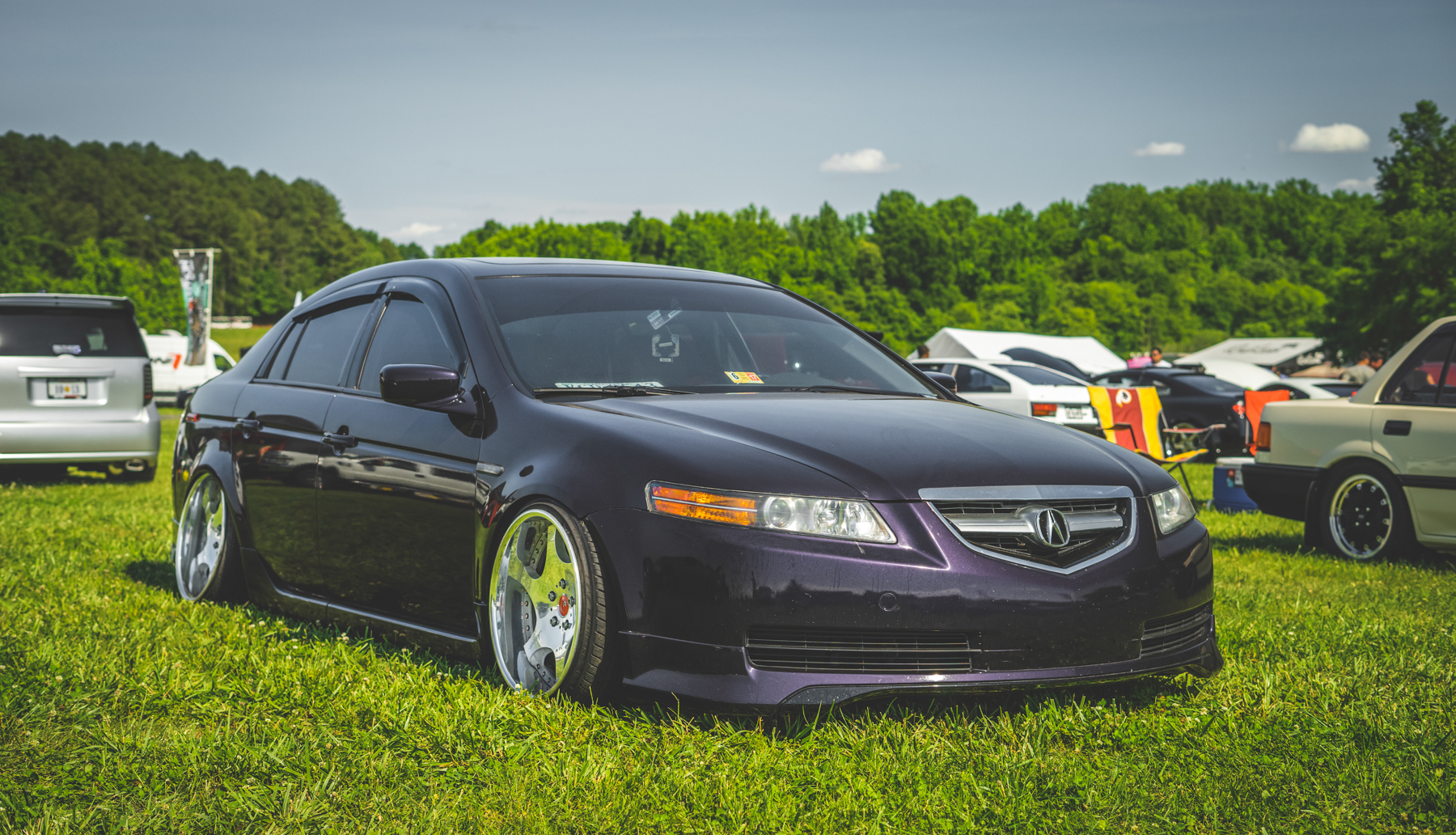 (Kristen Scarsdale's Acura TL on Weds Kranze)
Vendors showing off their latest products to the public and automotive enthusiast alike. Get Nuts Lab, Sumospeed, Kleen Society, Rotiform, Import Obsessions, Unicast Graphics, and more. I arrived at the event somewhat late, and the heat was excruciating. The sun was super bright which made it extremely difficult to shoot for a good bit of the day, but that did not stop the fun! Speaking of fun and fueled there were many other events like drifting, drift ride along with the pros such as Nate Hamilton, Forrest Wang, Vaughn Gitten Jr, and from the land down under, Josh Robinson. Speaking of Josh Robinson, I finally got to see his Holden UTE in person! It is quite an amazing looking machine.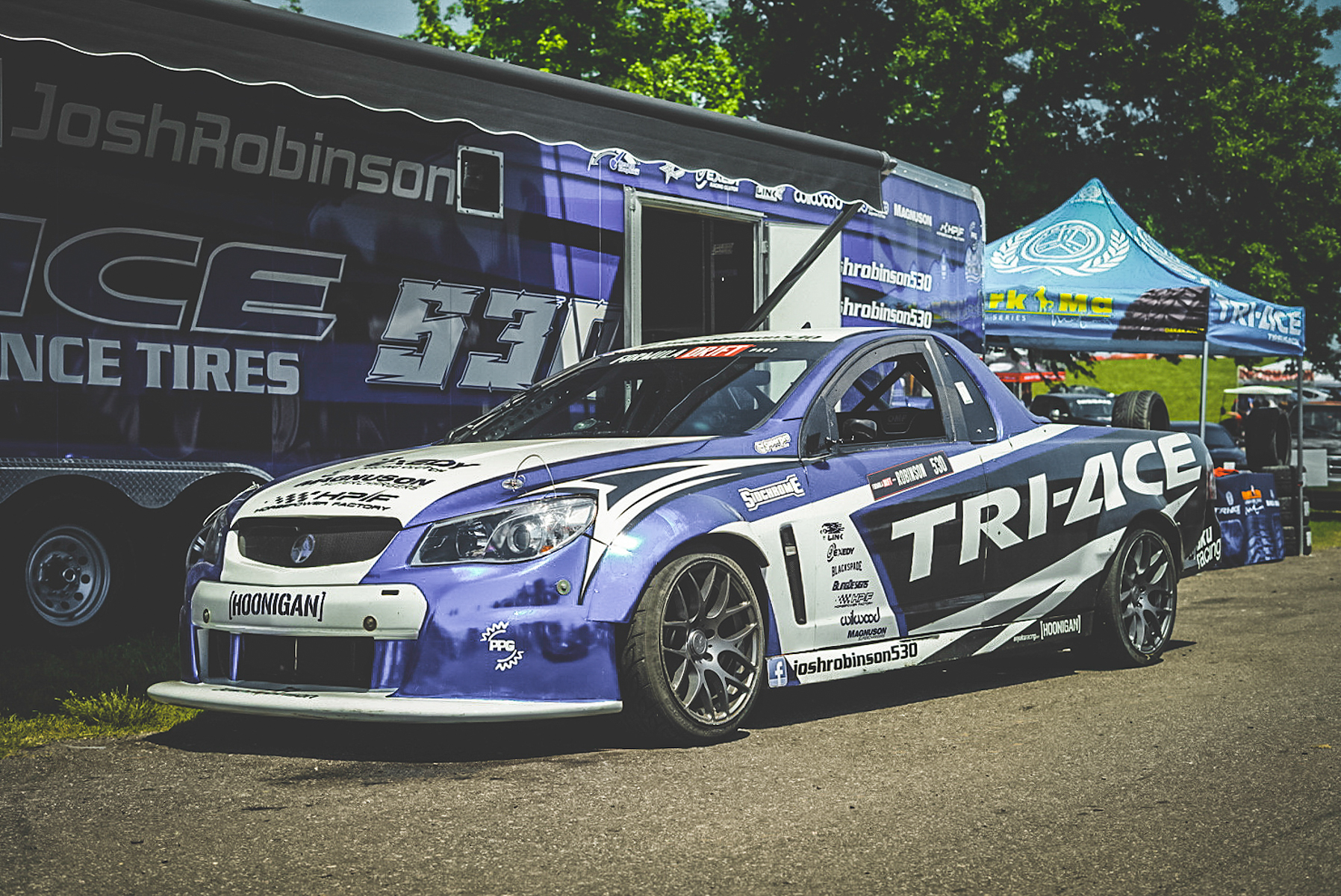 (Josh Robinson's Holden UTE)
Over at the Tuner Evolution show some little ways away from the track there were some nice builds. Two in fact really stuck with me is Scott Homer's Nissan 240sx (S14/Zenki) and Jesus's 1985 Mazda RX-7 (FB). Scott's 240sx is one of the best coming out of North Carolina having seen this car transform within a year, this final form is easy on the eyes. The heart that powers this beast, is a SR20DET. I'll save more details in a Zen Feature with the 240sx. As for Jesus's FB Mazda RX-7, I have never loved a FB until I saw his (LOL!) I mean let's be honest here, how many of us can say that we have seen a completely running, properly built, wire tucked, and saved engine bay, rotary powered FB RX-7? This was the last car I noticed hiding at the Tuner Evolution booth. I could not help but notice the amount of work that went into the vehicle. It did take some years to complete. We'll see more of Jesus's RX-7 in a month!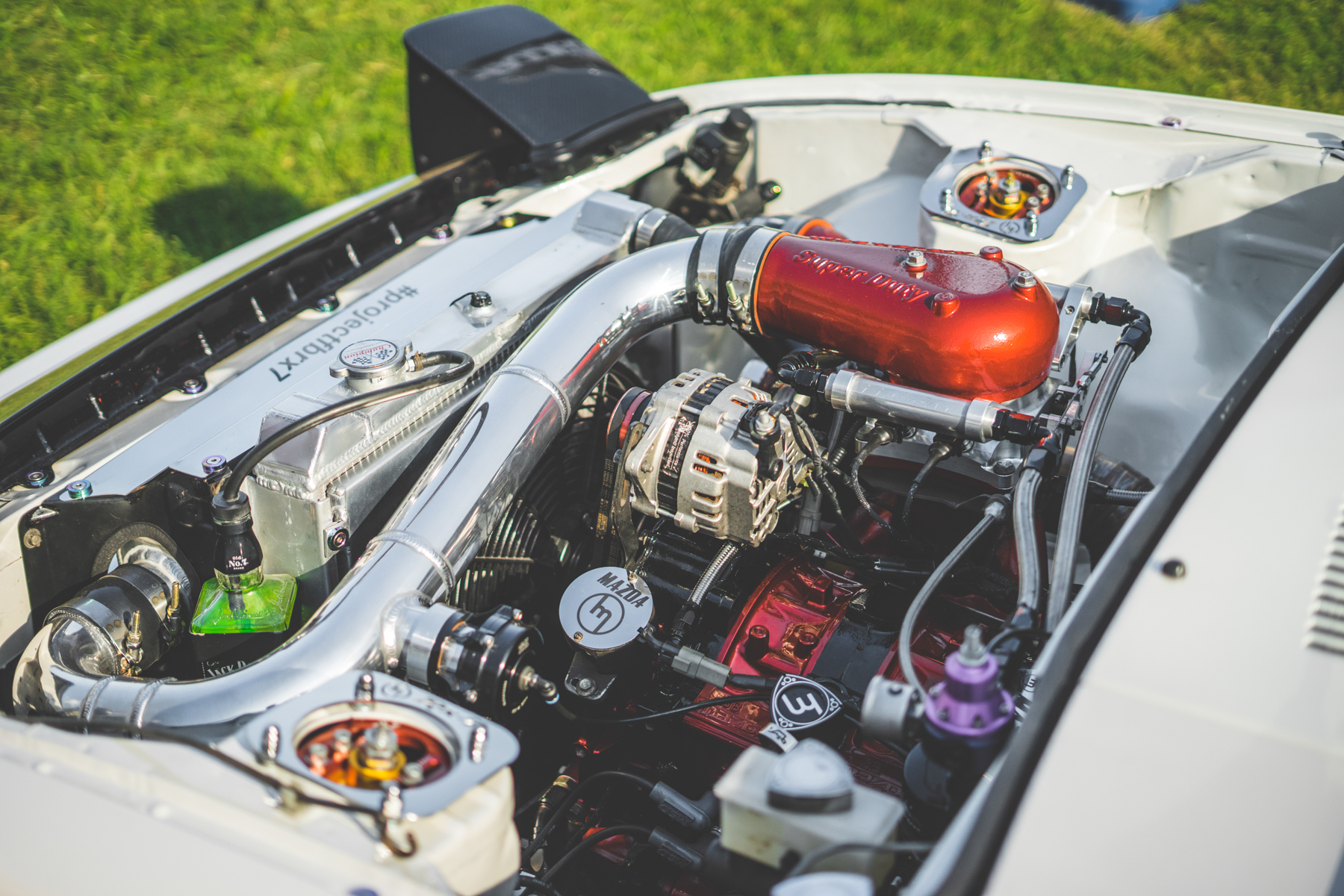 (Jesus's Mazda RX-7 (FB))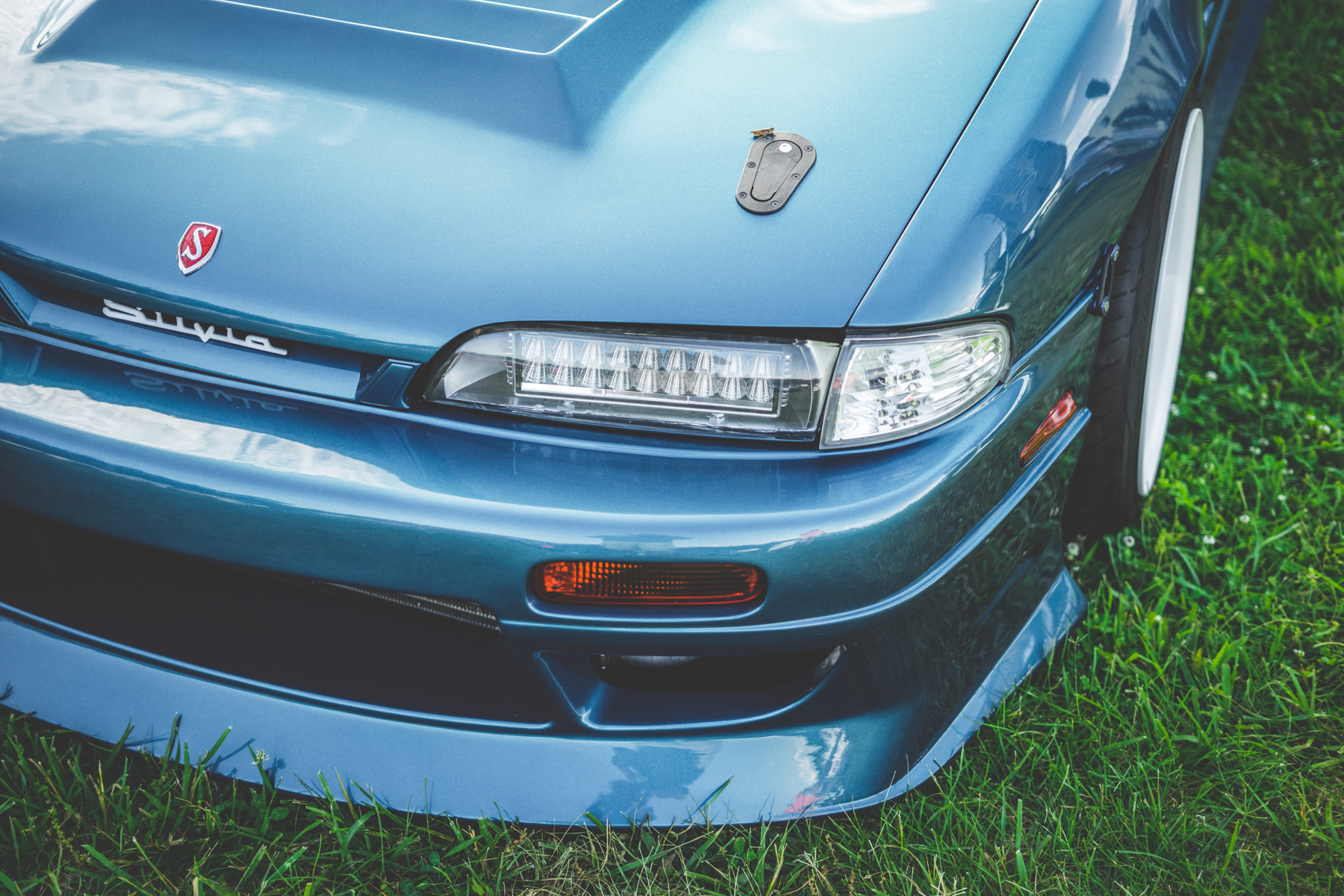 (Scott Homer's Nissan 240sx (S14/Zenki)) 
Hyperfest was a ton of fun with a lot of road racing, lawnmower racing, mud rallying, and high-powered drifting. Of course, I met up with some amazing friends from home even the out of state one's (Hi Nate Hamilton!). Thank you, Jay Martinez, for putting on another great show and displaying some great cars. Congratulations to the showcase award winners at the Tuner Evolution show. Thank you Street Driven for putting on yet another great car event! Enjoy the photos!
Notable Links: