There's a certain irony in releasing coverage of World Time Attack nearly three weeks after an event that is solely focused on being quicker than everyone else.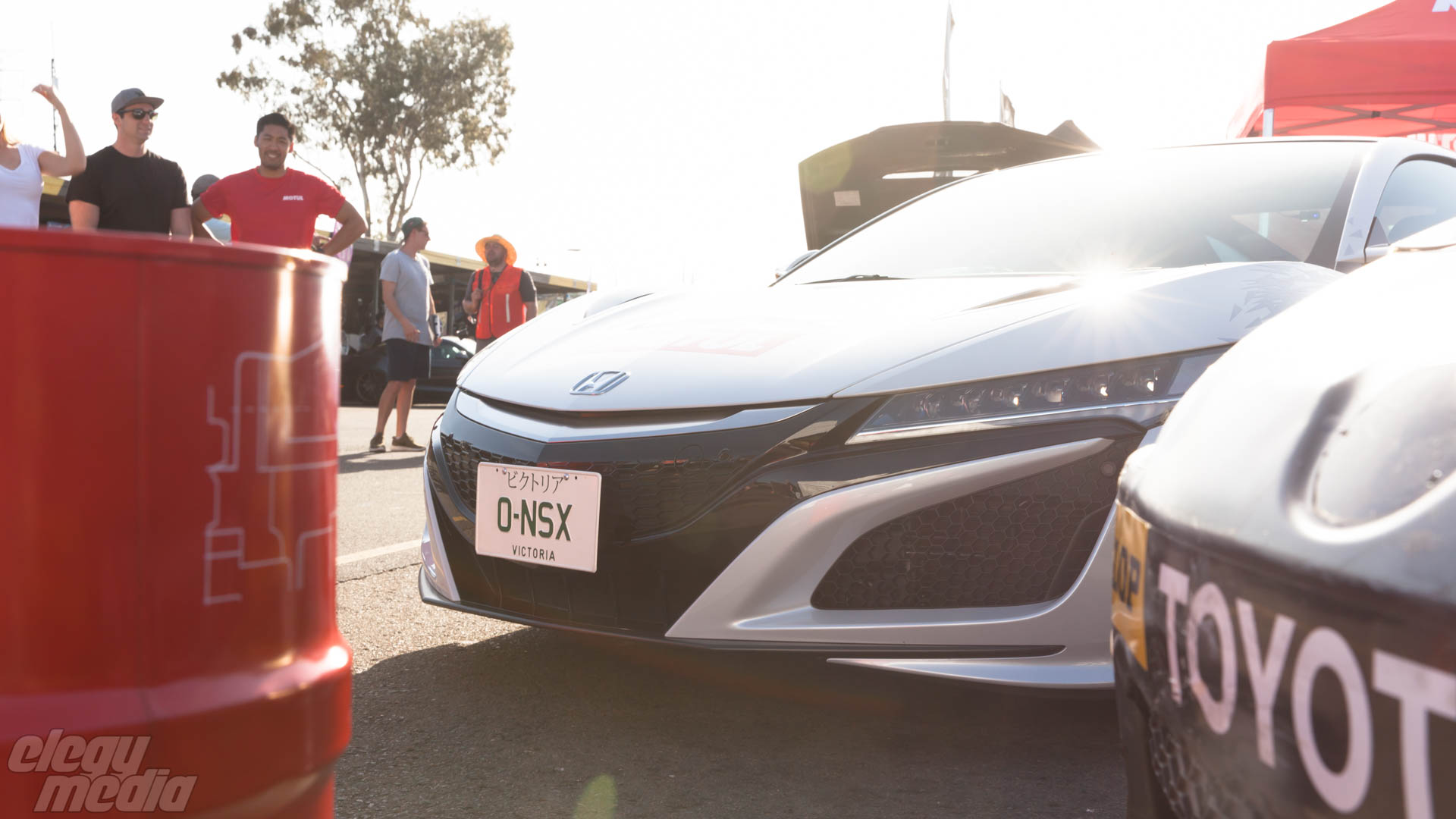 The 'It's On In Sydney' jingles that played ad nauseum over the loudspeakers at WTAC had now manifested themselves as TV ads; haunting me, a continual reminder that I hadn't posted yet.
For the lucky few, World Time Attack Challenge is a yearly pilgrimage to worship at the altar of speed.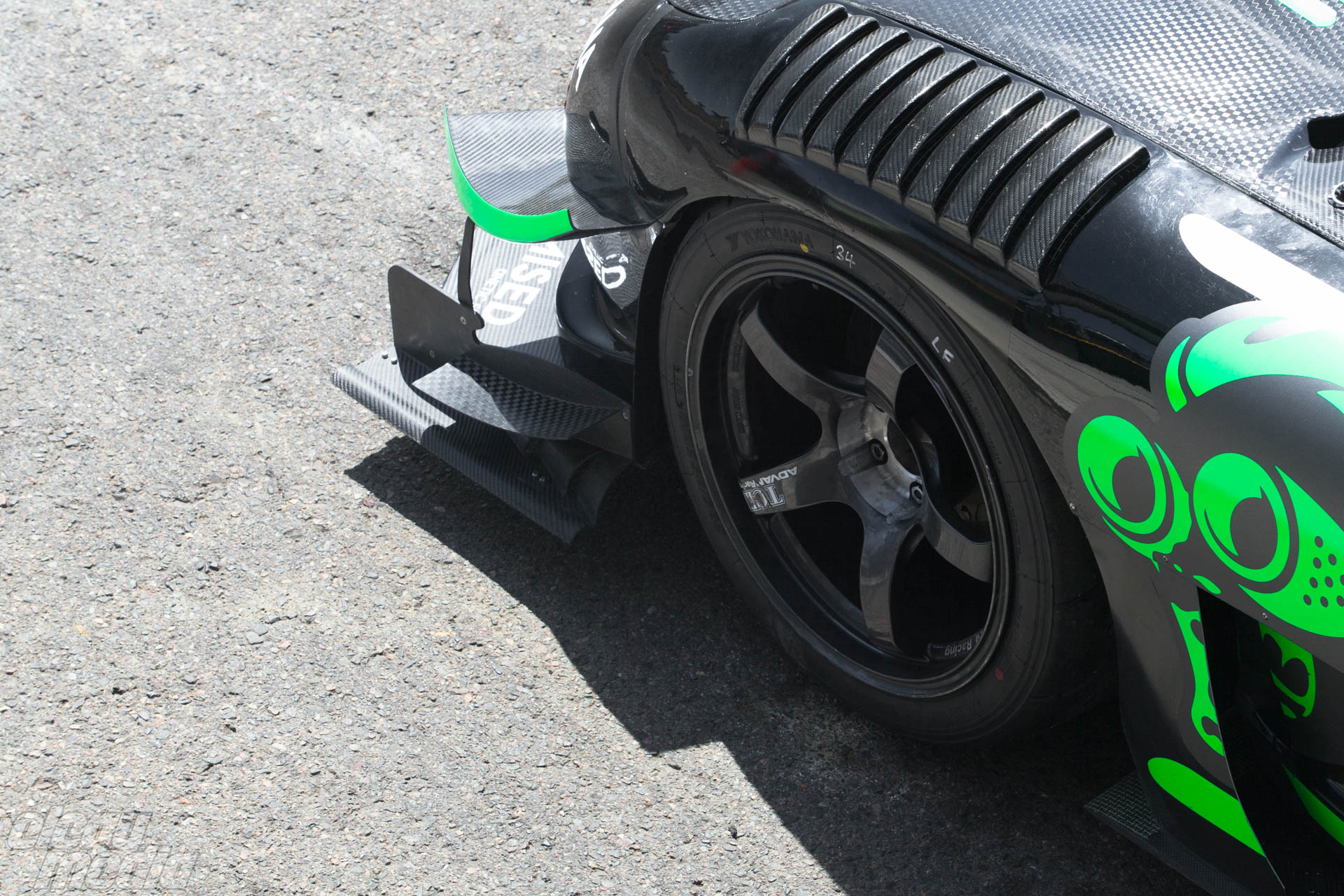 From the moment you enter the gates to Sydney Motorsport Park you're blessed with the olfactory sensation that only E85 and tortured rubber can provide. 
WTAC is one of those events that impresses in every facet of its being; even the cars in the parking lot alone are worth the trip.
Provided of course, that you don't look at the rather uninspiring rental Hyundai Accent that I brought to the table. As you can see, even the pushbikes here are oozing with cool!
For me, the Friday affords the best possible experience for spectators. As exciting as the competition is on Saturday where the official chronological homicide takes place, Friday can't be beaten for the smaller crowds and the opportunity to have an actual chat with the drivers.
This year the revered Mazda 767B returned to Eastern Creek after a 3 year hiatus, completely mended after its little spill at Goodwood Festival of Speed in 2015. The repair bill for which was reportedly around the same amount as a small apartment in Sydney CBD.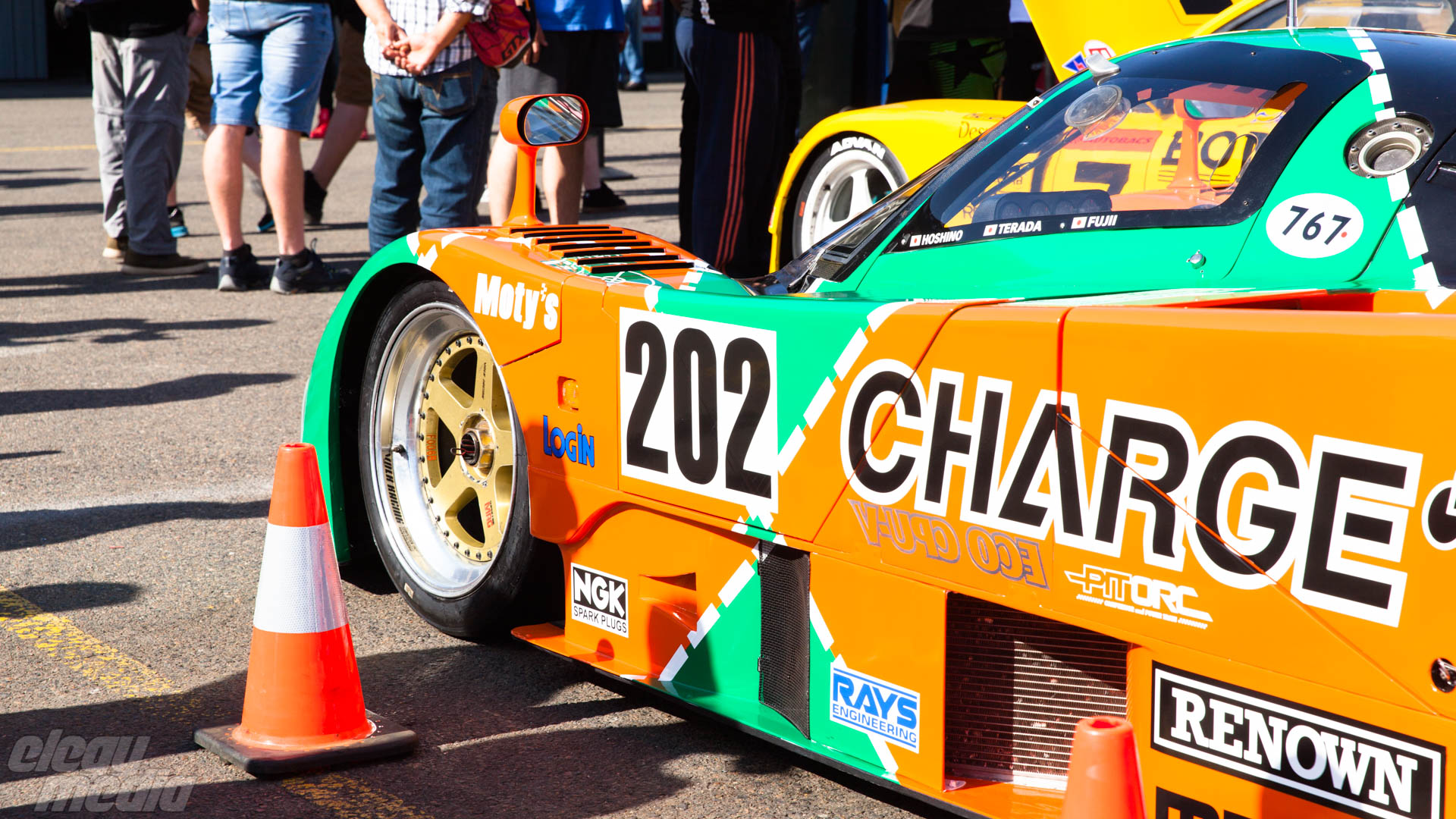 Keichi Tsuchiya, DK-san himself, was back this year as well with his legendary Hot Option Toyota AE86 and characteristic green suit. A far cry from being at the helm of the mind blowing Pagani Huayra last year though but he still puts on a fantastic show with a fraction of the horsepower.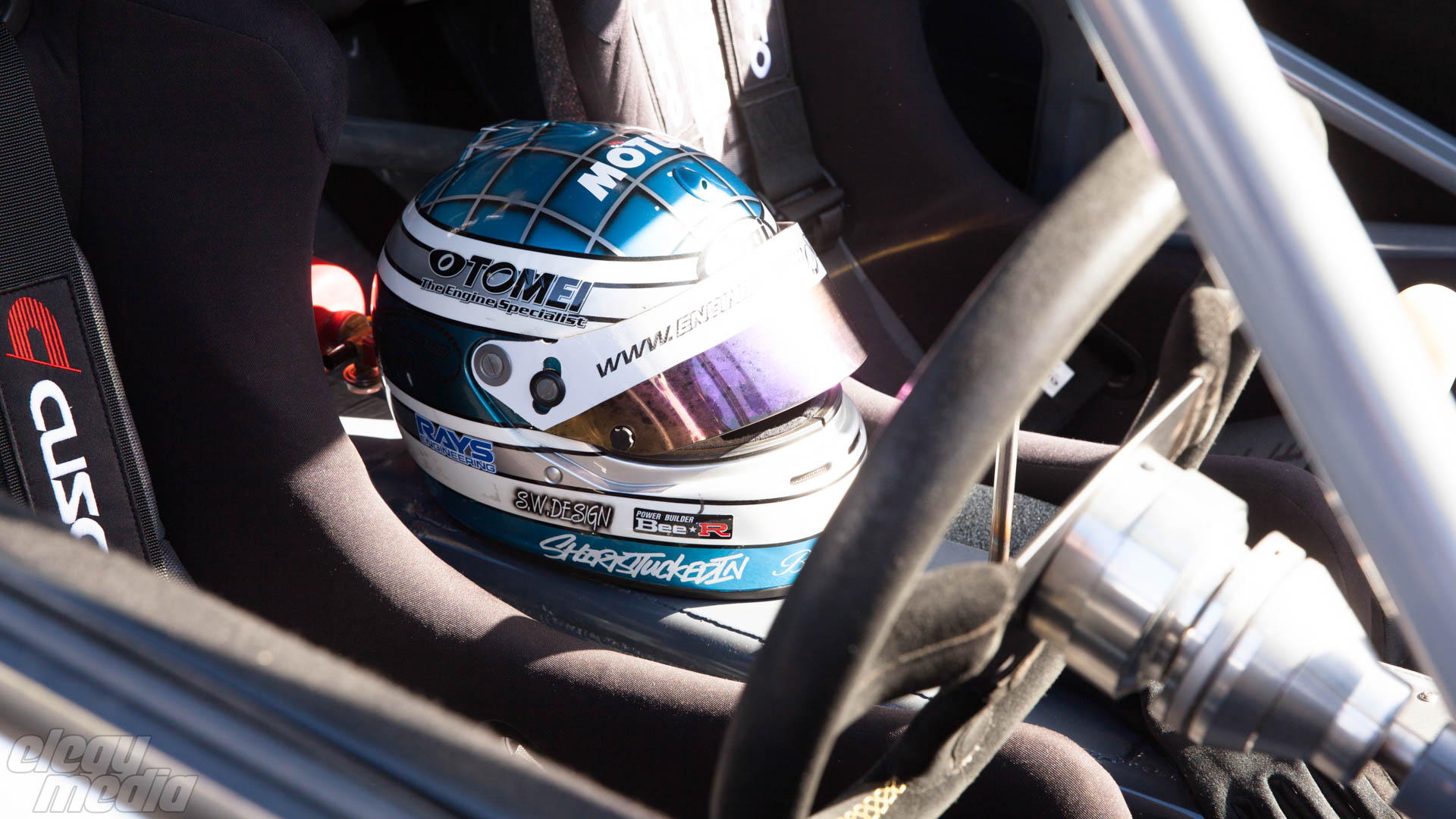 Nigel Petrie from Engineered to Slide was back this year too with his incredible modified S13. If you haven't heard of Nigel, please do yourself a favour and look him up.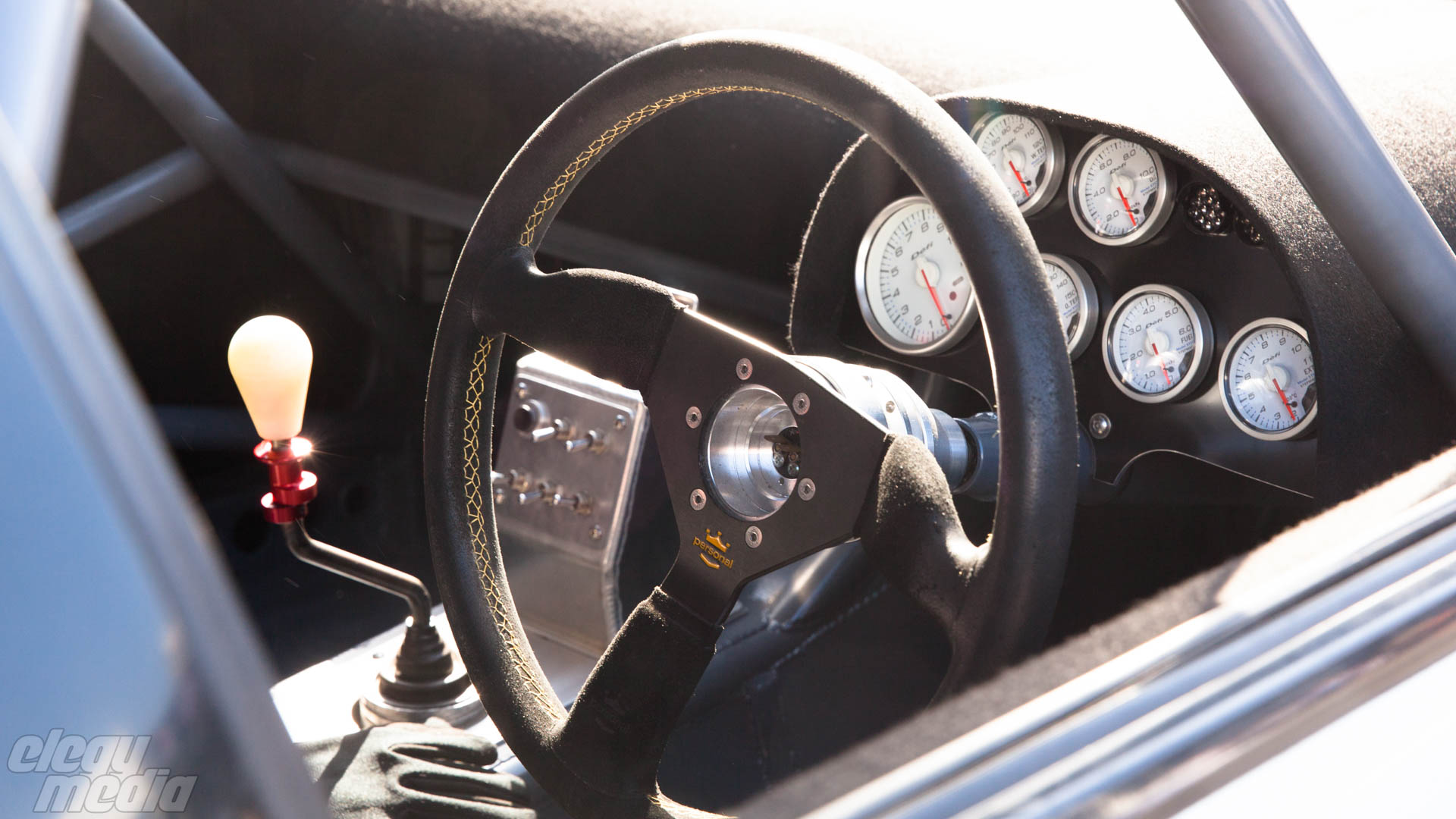 Mind blowing builds and God-tier fabrication skills, and did I mention Nigel can DRIVE?! #mancrush #triplethreat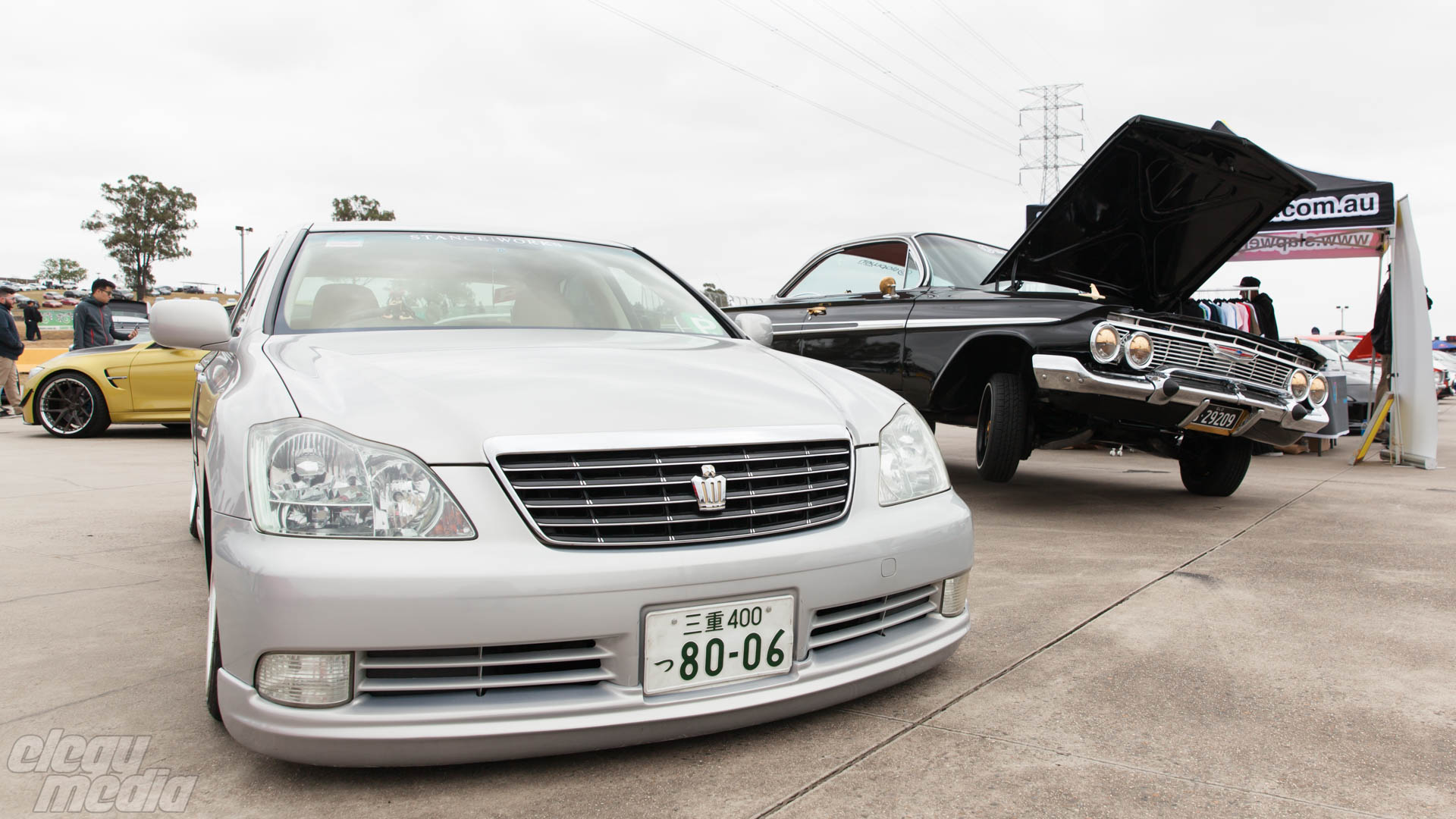 For many people, the car show is a staple of WTAC, and this year saw it evolve further as StylizeD. Where else can you see 3 distinct vehicle styles in one frame?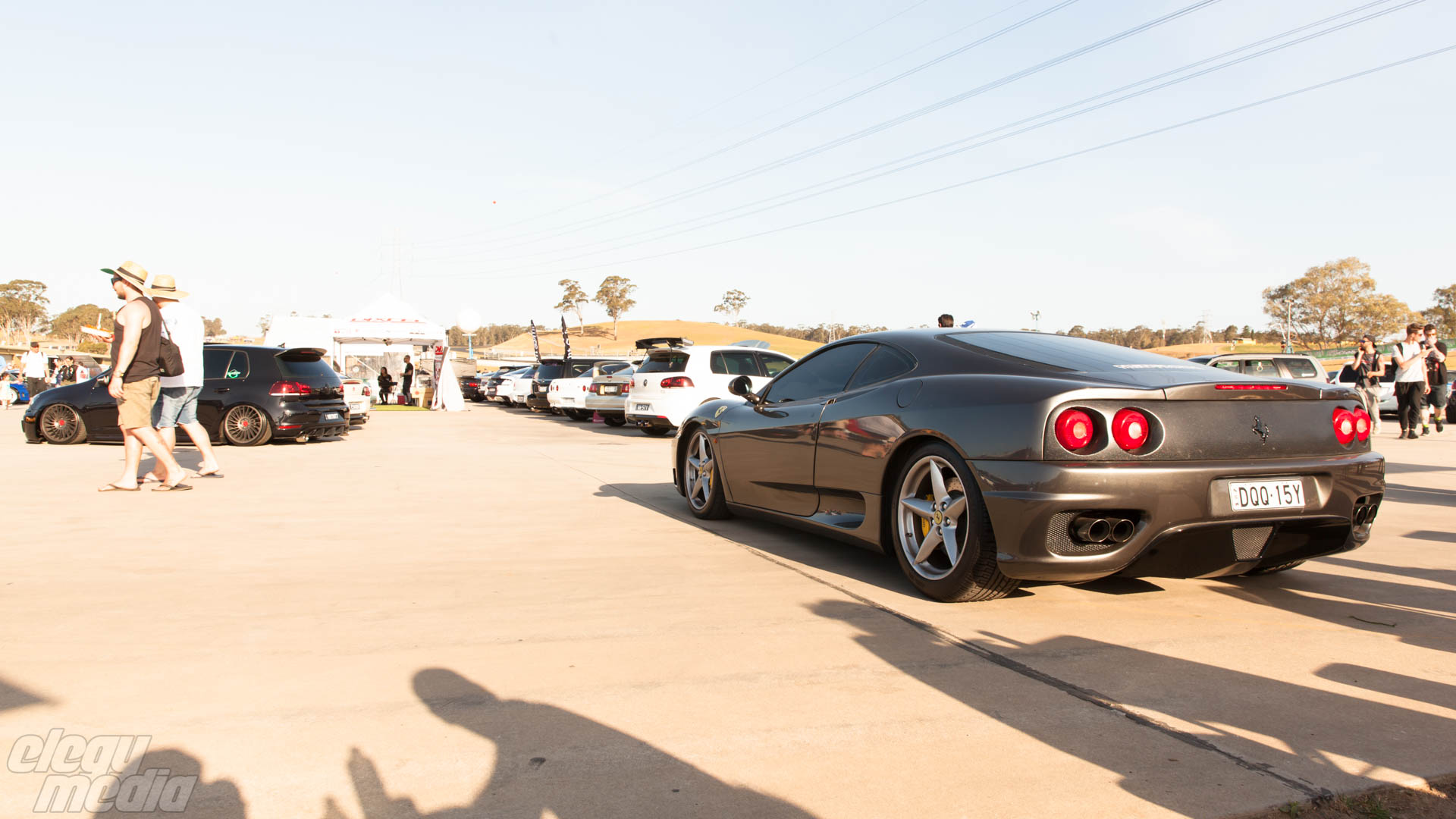 Or something as magnificent as a Ferrari being ignored? Absolutely loved this decal though: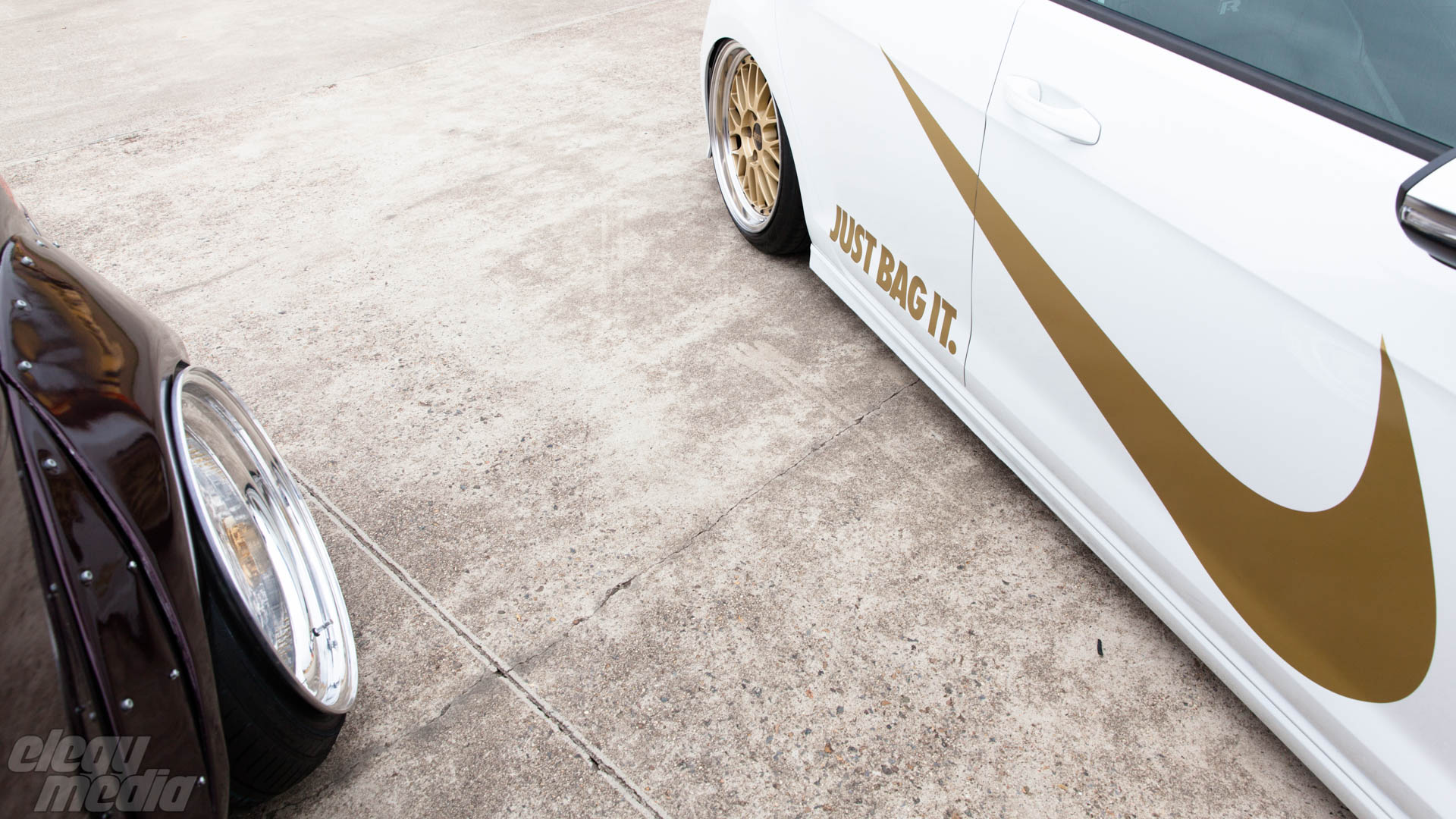 I'm never completely sold on hardparking in general; and while I can appreciate the time and effort that goes into show car and stance builds, for the most part it really isn't entirely for me as I'm a sucker for function over form.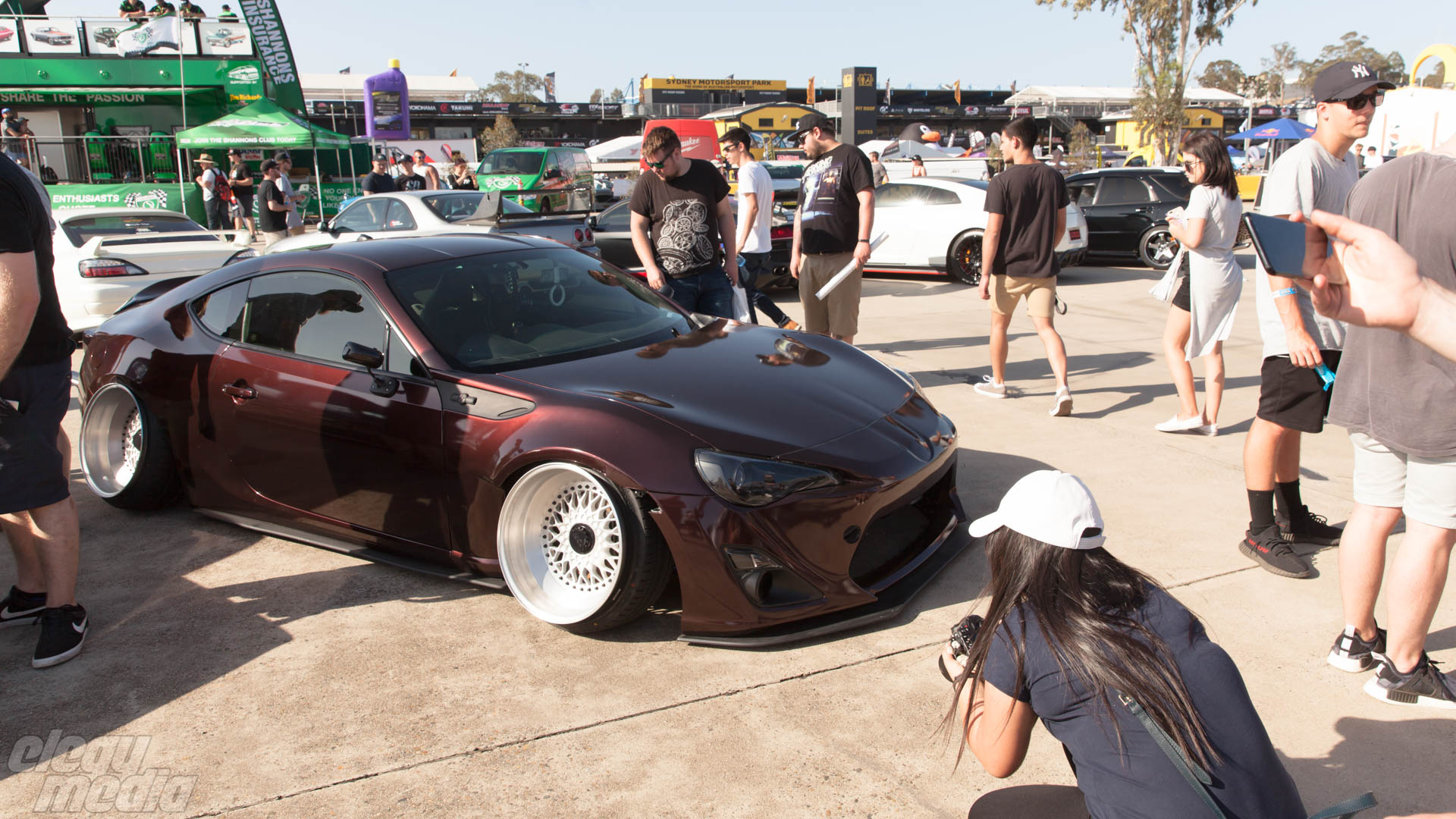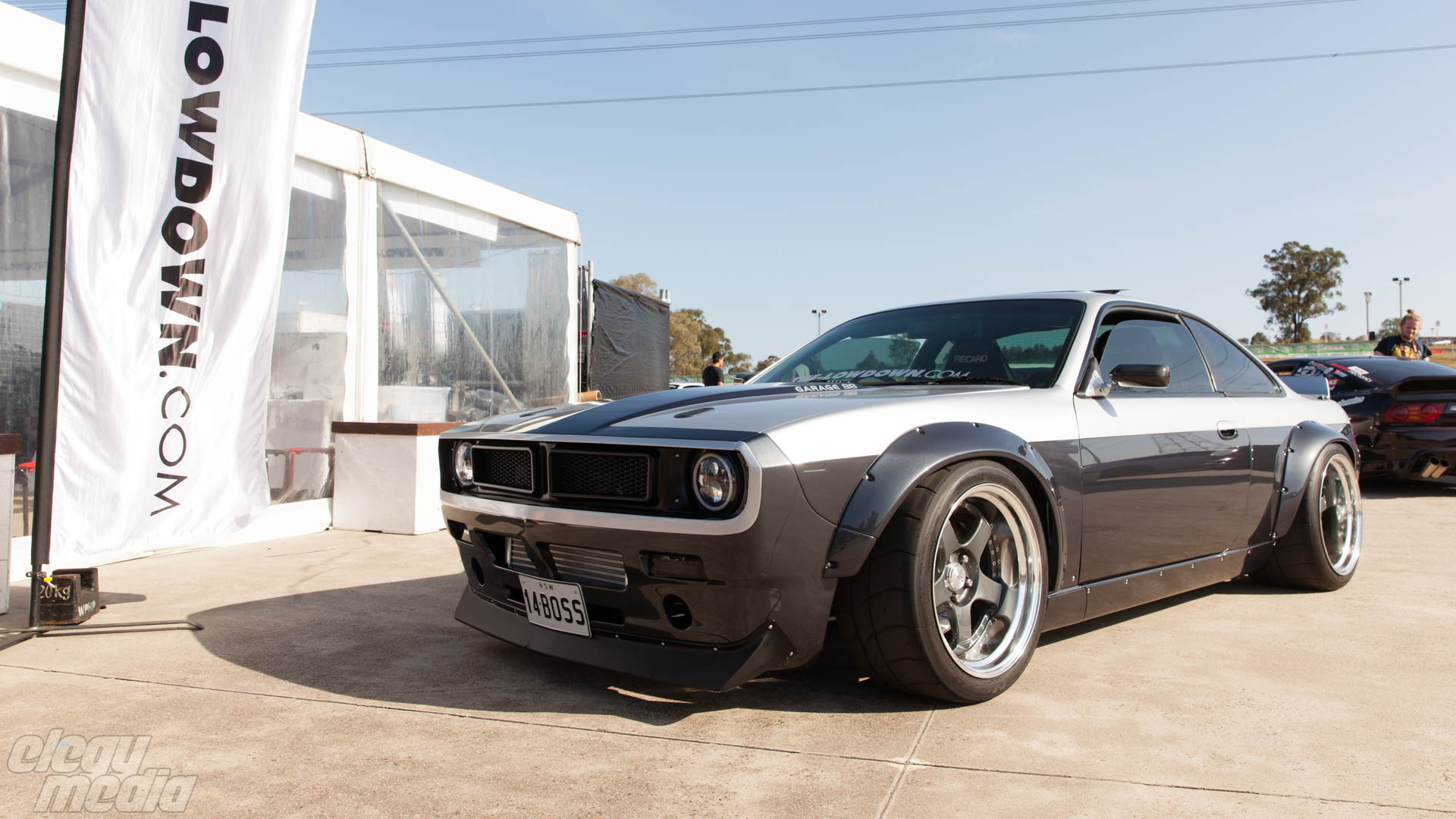 It goes without saying that StylizeD really did achieve their goal of raising the bar for the quality of vehicles on display, but it seemed that the vast majority of the cars that made it past the selection process were all of similar flavours. Kind of like when you pack a banana in your lunchbox and literally everything tastes like banana come lunchtime.
This doesn't detract from the money, time and effort that went into builds that I really did appreciate (as these photos show), or that of the dedicated crew at StylizeD in organising a killer event.
If you speak Japanese you'll dig these plates: 
But I'll admit seeing what seemed like every second car flaunting a fibreglass bodykit, vinyl wrap, airbags and Work Meisters, it all begins to blur together. Although this example below was easily my favourite setup, and on a bugeye WRX too – awesome.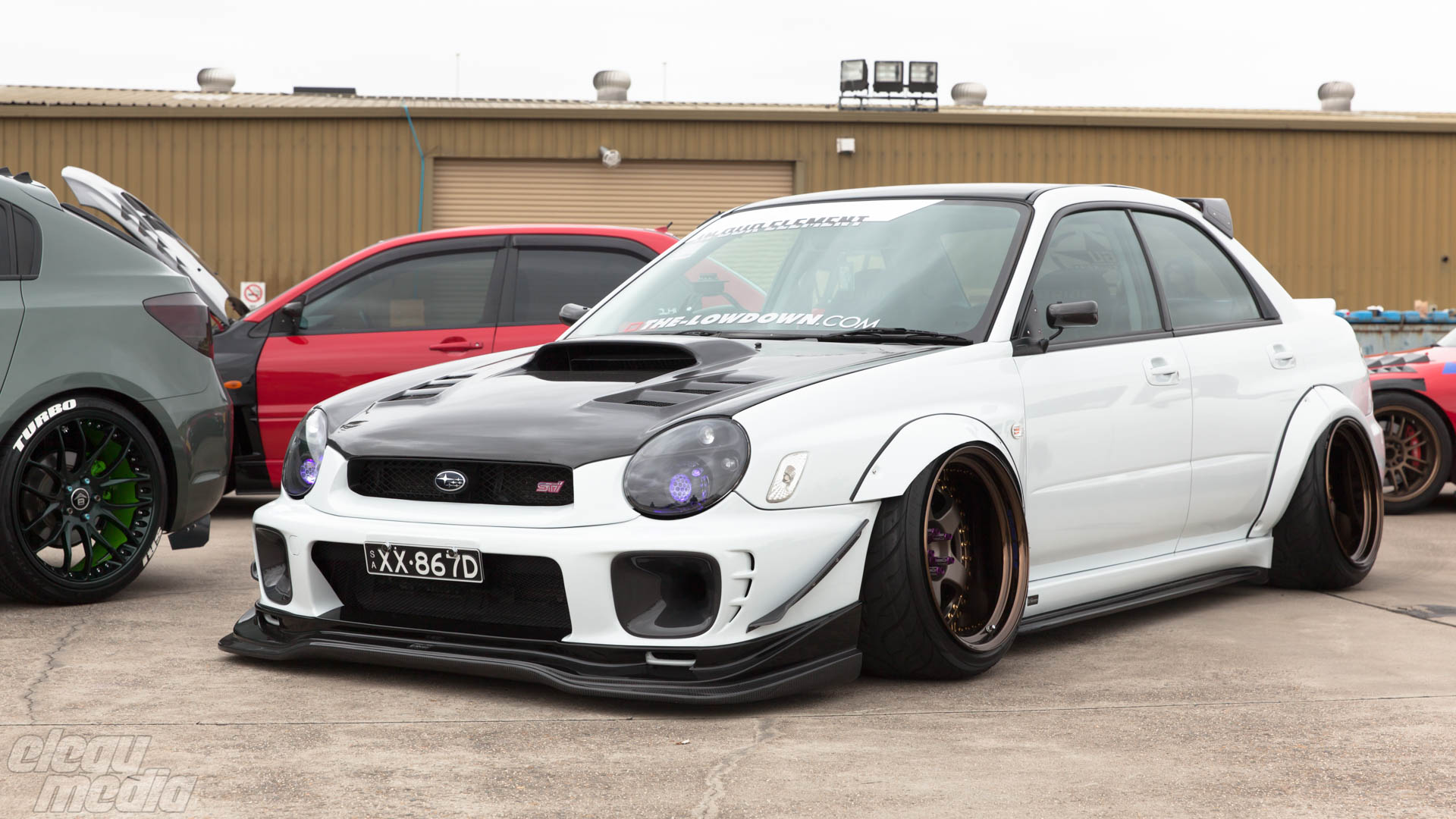 Fortunately, Dino Dalle-Carbonare of Speedhunters fame was on hand to judge the show and selected some fantastic winners, like the R34 front end swapped Stagea with a mind blowing turbocharged VH45 engine conversion.
The standout car of StylizeD for me though was this tidy little Honda S660, and while it was virtually stock, it stole the show because it was different.
Given its close proximity to a Veilside Fortune kitted FD RX-7, it was surprising to see that more people were interested in this drop-top Kei car at any given moment.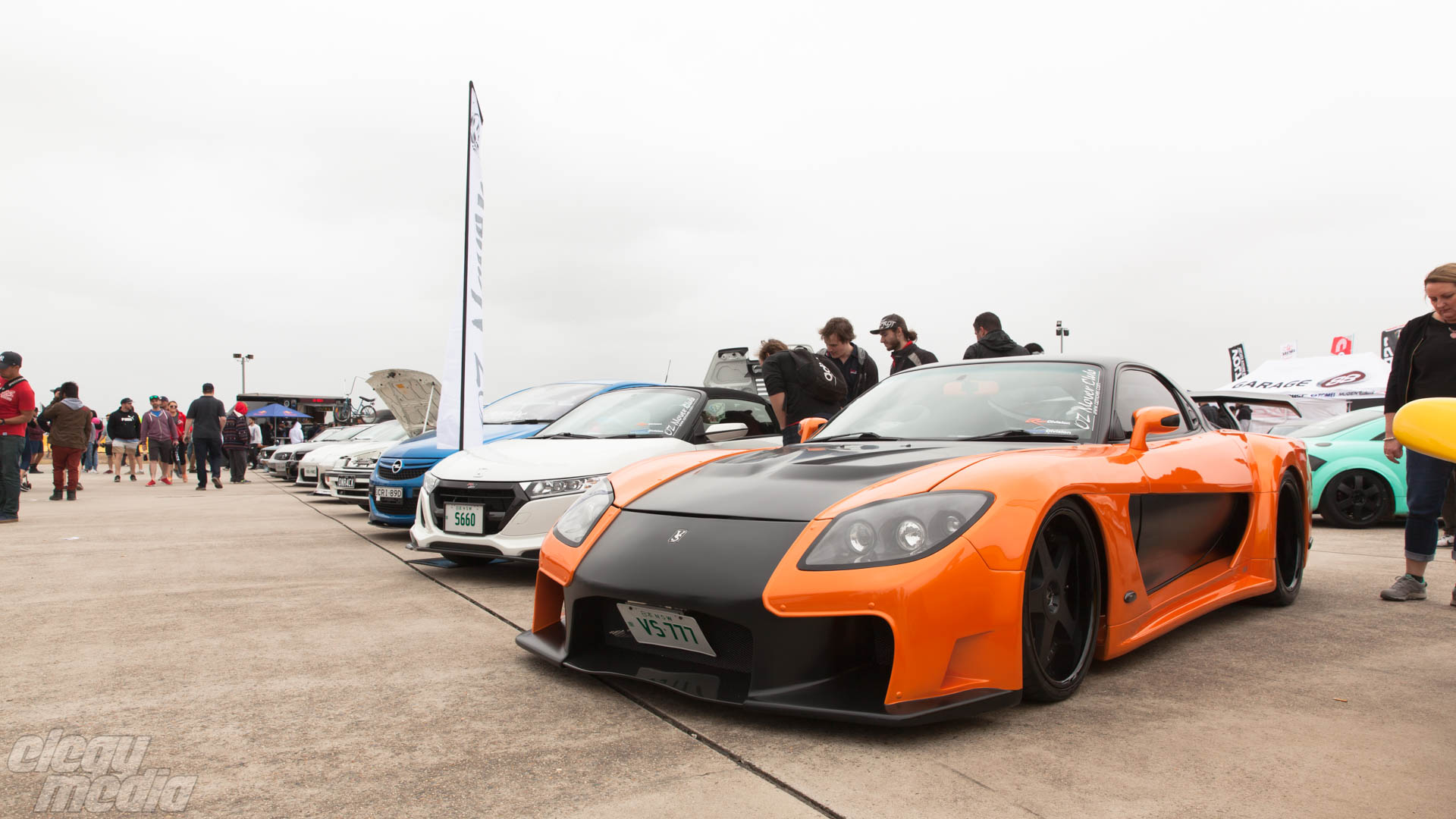 The drift paddock is a great way to get up-close and personal to folks with more pedal experience than an entire French peloton.
While most folks are drawn to the considerable allure of the Red Bull and Mad Mike Whiddett, Beau Yates' Rotiform equipped, Hypertune 2JZ swapped Toyota FT-86 caught my eye.
Despite being one of the biggest names in Australian drifting, Beau is one of the most down-to-earth and nicest fellas on the grid. I shot this same FT-86 a number of years ago when it competed in the Formula Drift round at WTAC with its old boosted FA20 setup.
It has come so far since, with a complete current-model facelift upgrade and not-so-subtle bonnet vented wastegate and dump pipe.
Night began to fall so we made our way down to the drift circuit, a bit of an upgrade from the short kart track that they were banished to previously.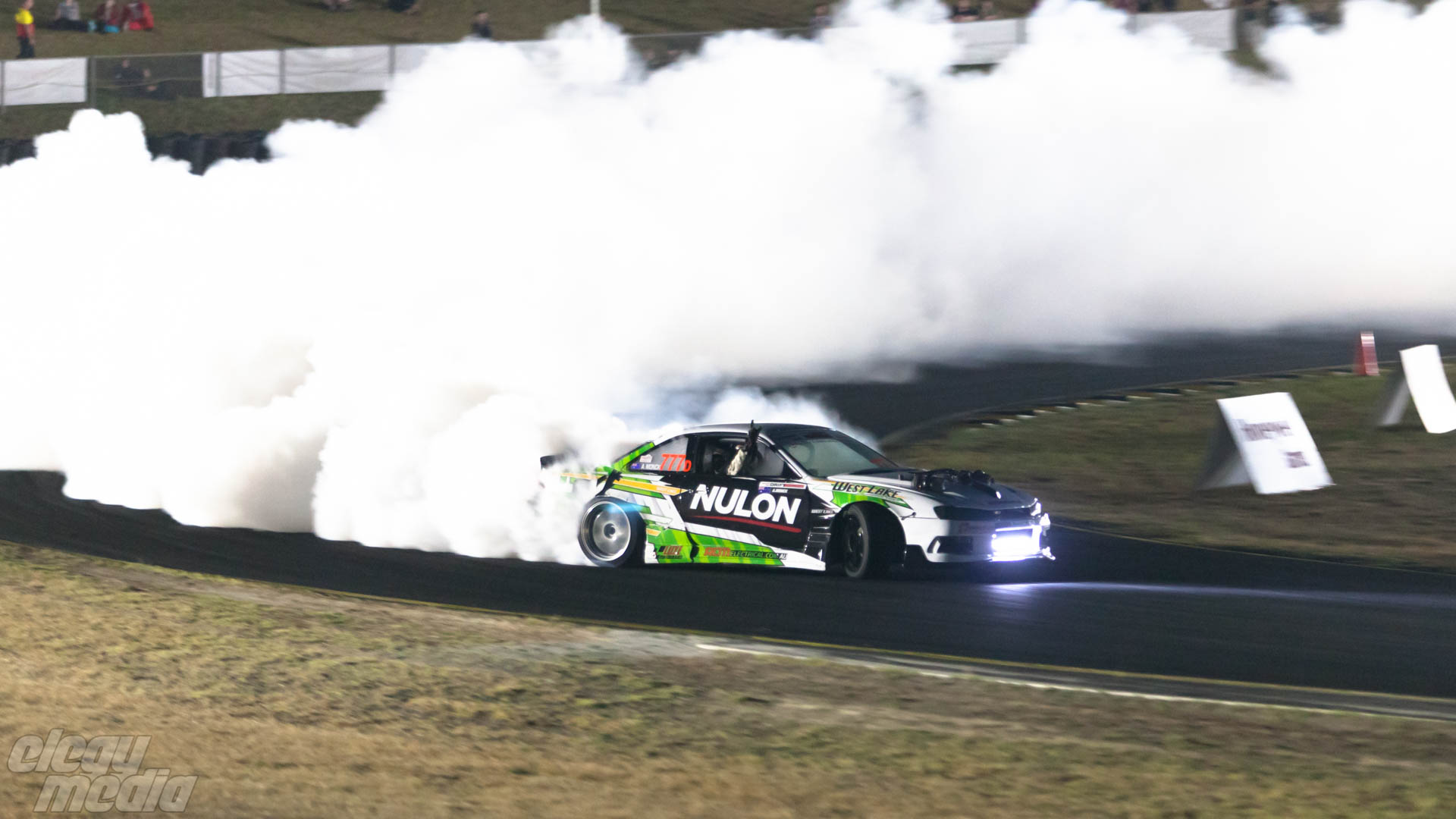 The night air was relatively still, with little breeze to carry away the vapourised rubber sacrificed to the Gods of Oversteer.
Even though this added to the ambience, it did make photography a little challenging, especially with my ageing Canon 5Dmk2 body.
Drifting attracts a pretty mixed set of emotions from people, purists claim that it shows little skill without examining it for what it really is; a display of sheer torque, horsepower and driver's artistic expression.
While time attack revels in being the perfect match of man, machine and grip; drifting enjoys similar characteristics – albeit with grip substituted for tyre frying mayhem.
I always look forward to World Time Attack, and so should you! If you've been thinking about making the trip, you'd be crazy to keep putting it off, this is easily the best motoring event in Australia.
*cue It's On In Sydney jingle*