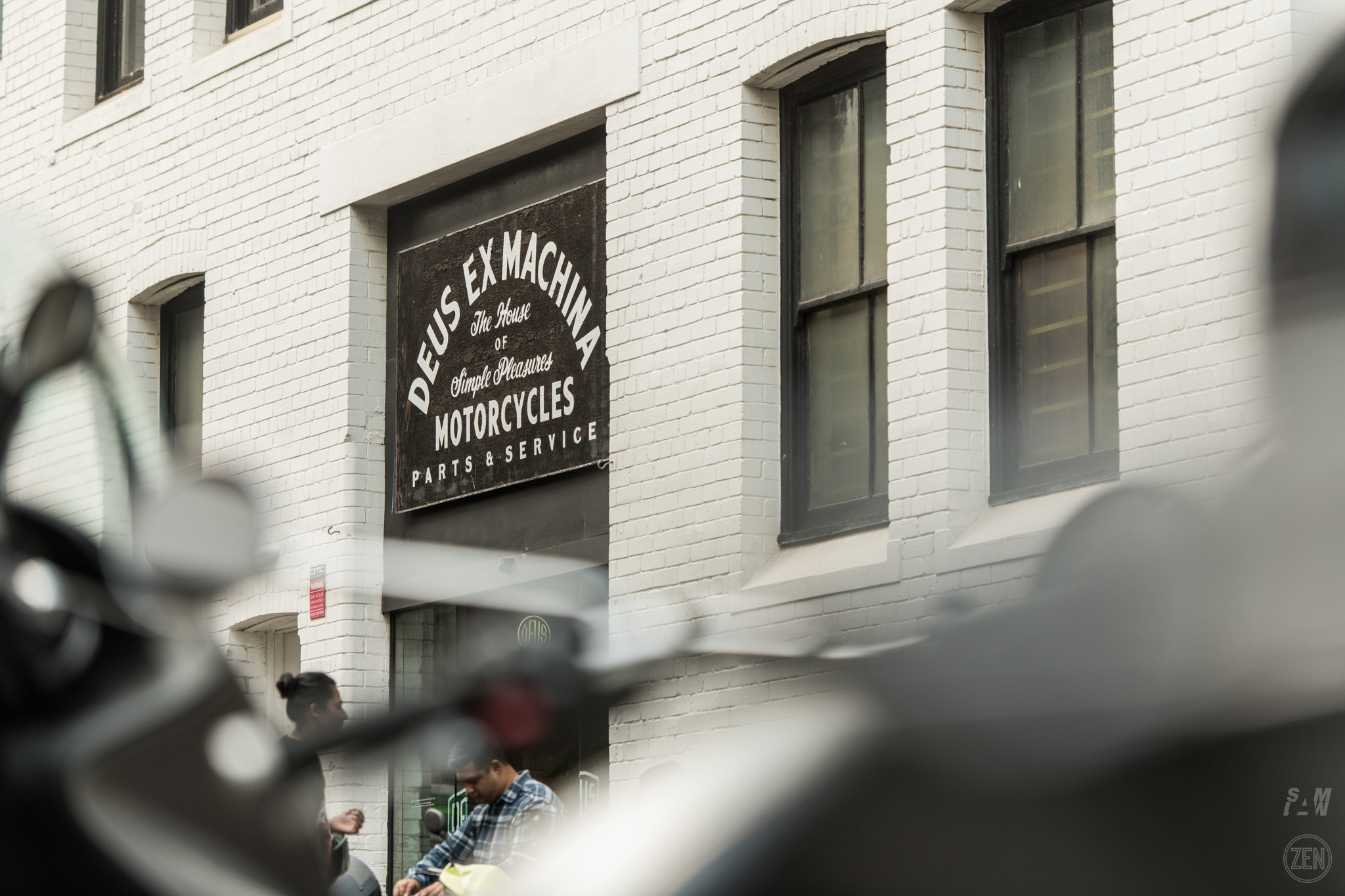 Dropped into The House of Simple Pleasures on Saturday morning as Deus Ex Machina & Norton Motorcycles celebrate a new partnership seeing Deus stocking Norton.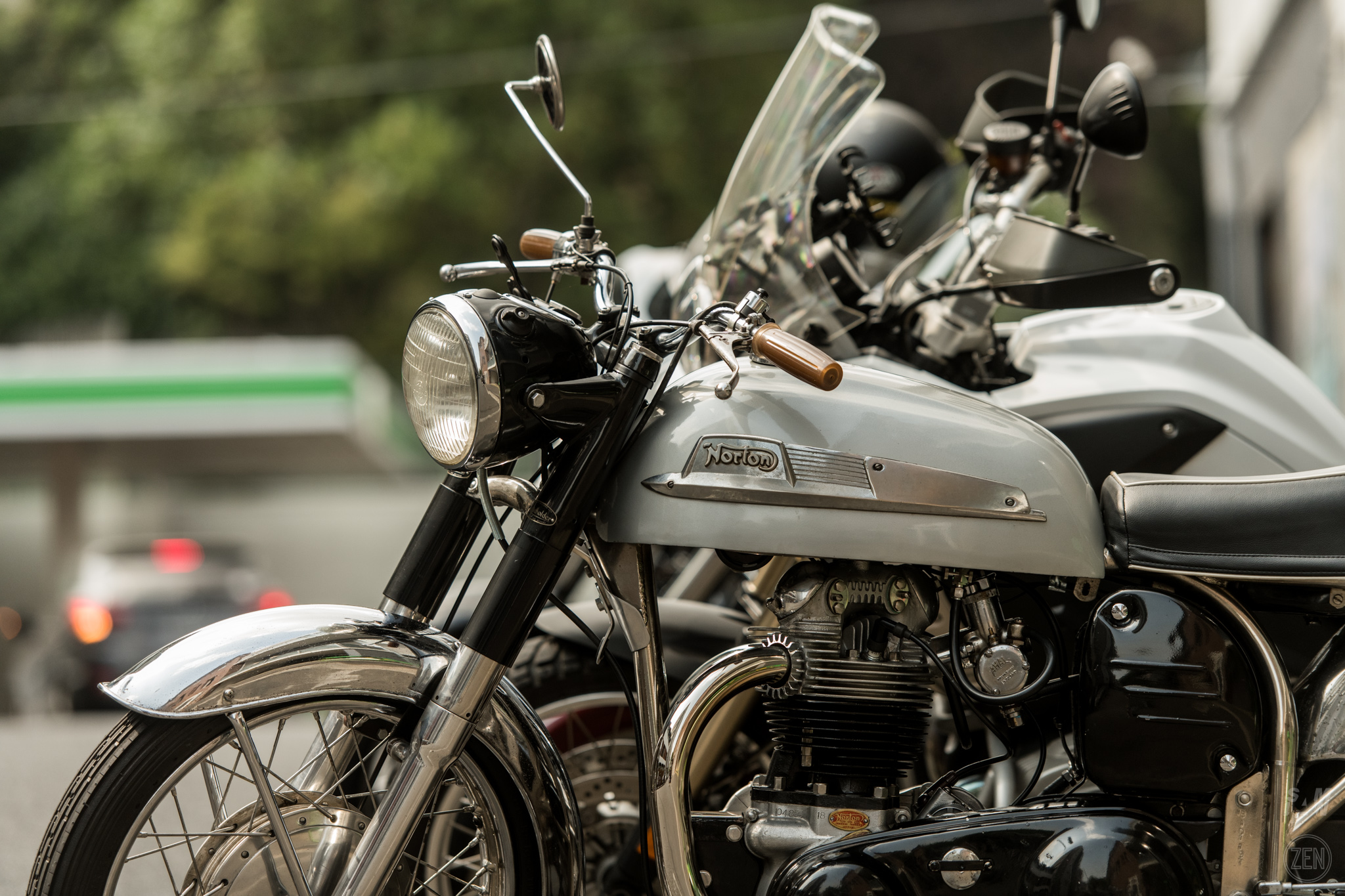 Norton enjoys a unique place in motorcycle history, drawing inspiration from the past while creating a lasting legacy for the future. Deus have long admired the art in building and riding bikes which is why they have proudly partnered with Norton.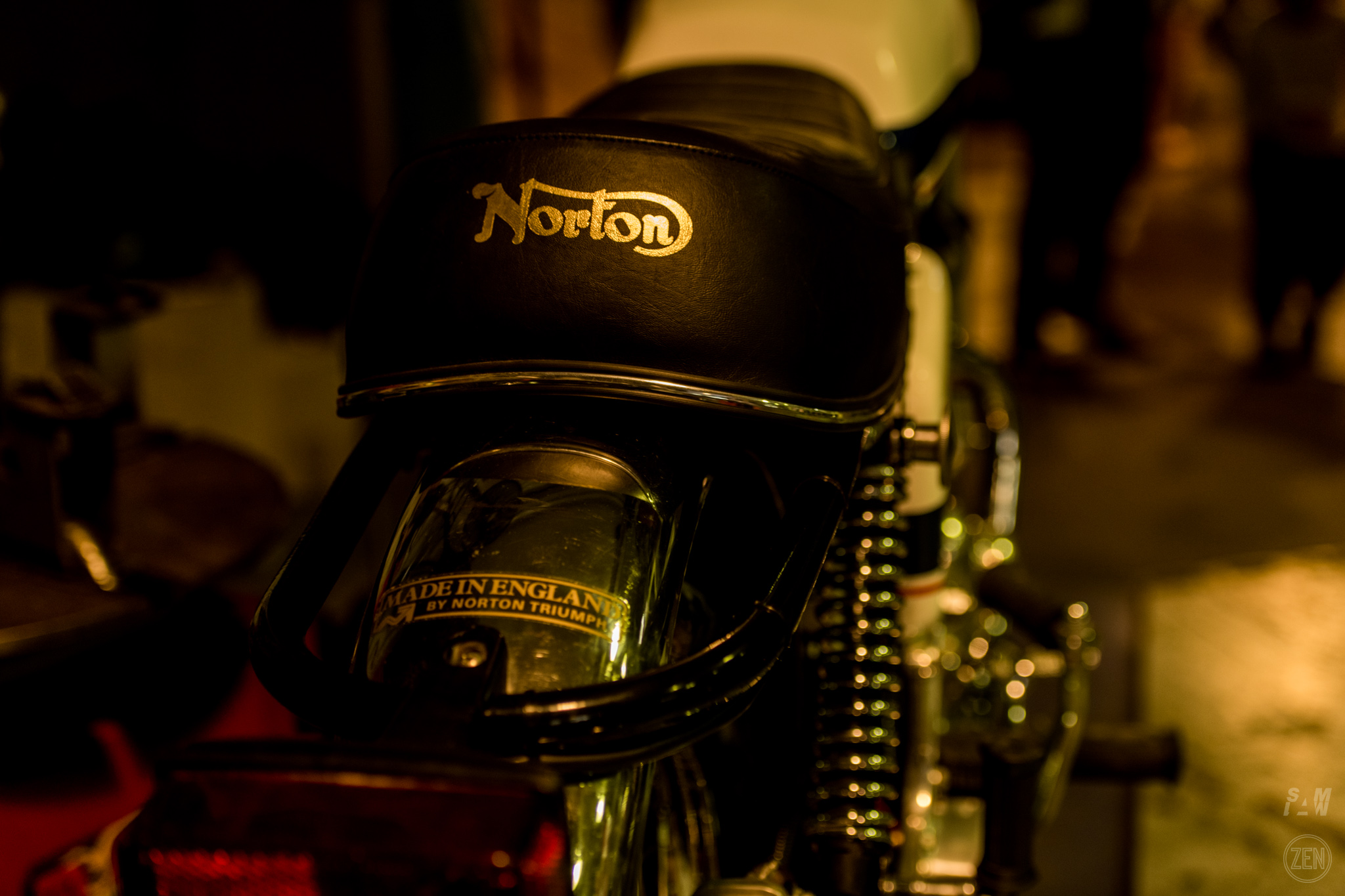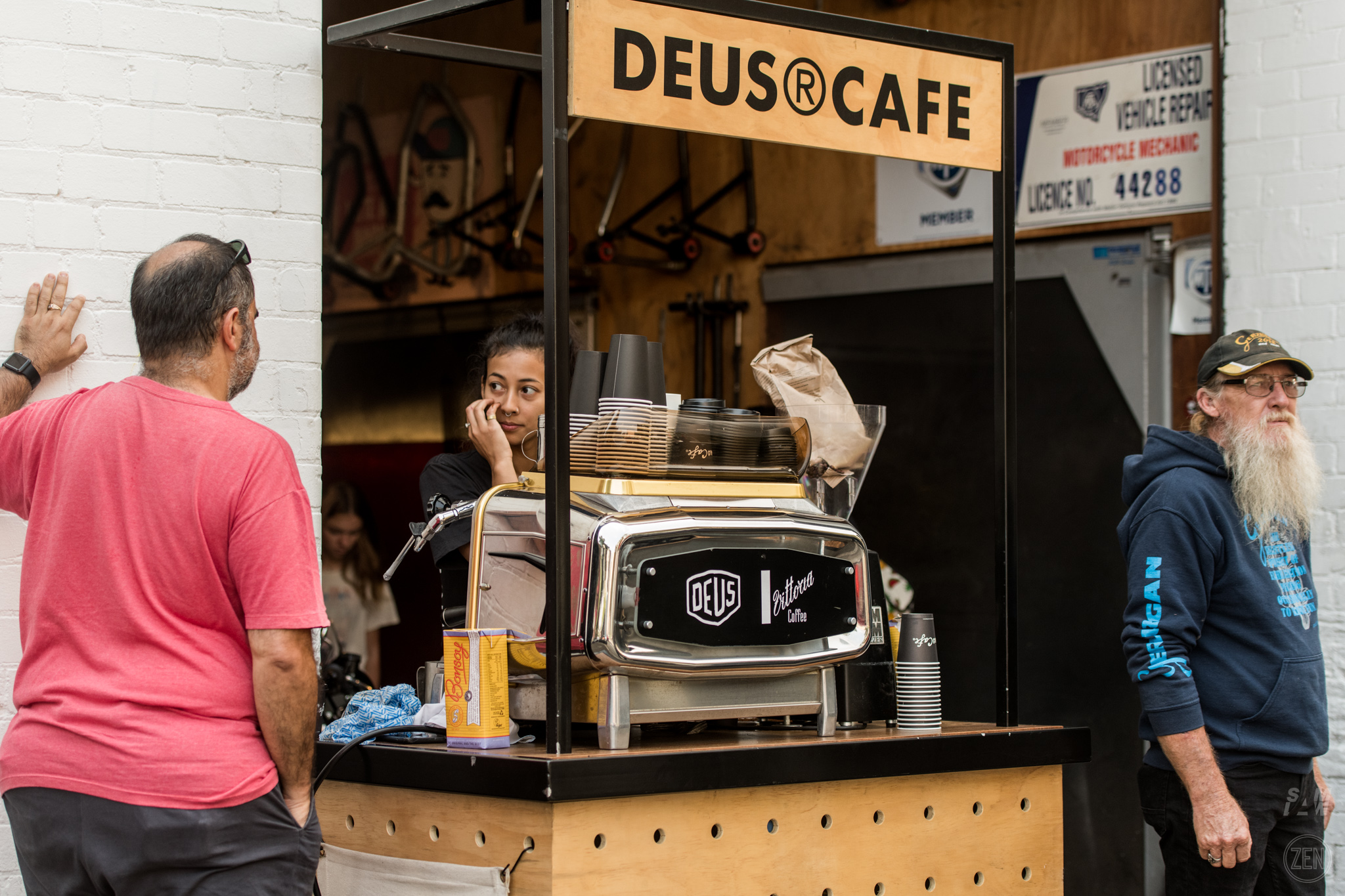 Free coffees were flowing for the morning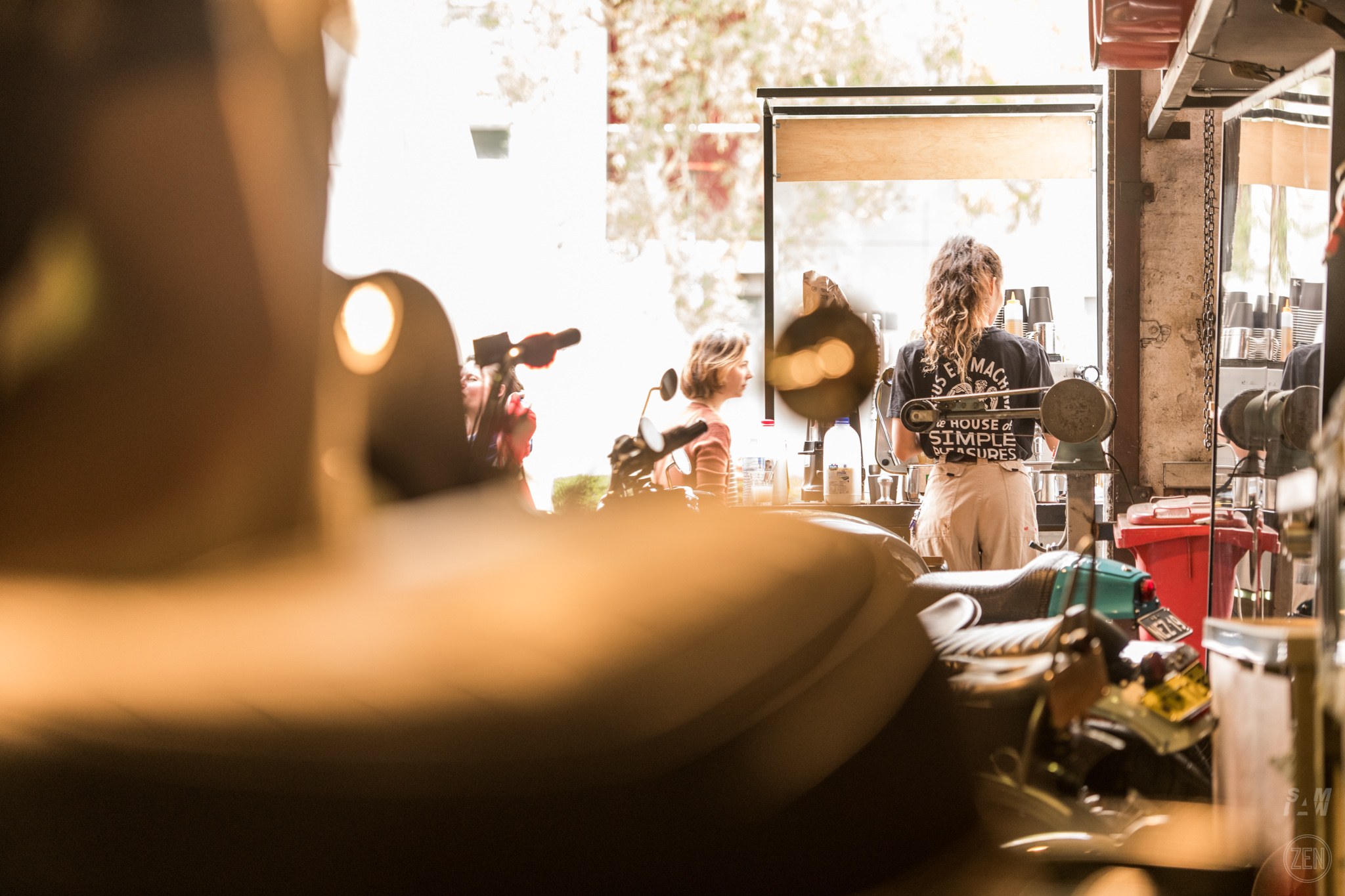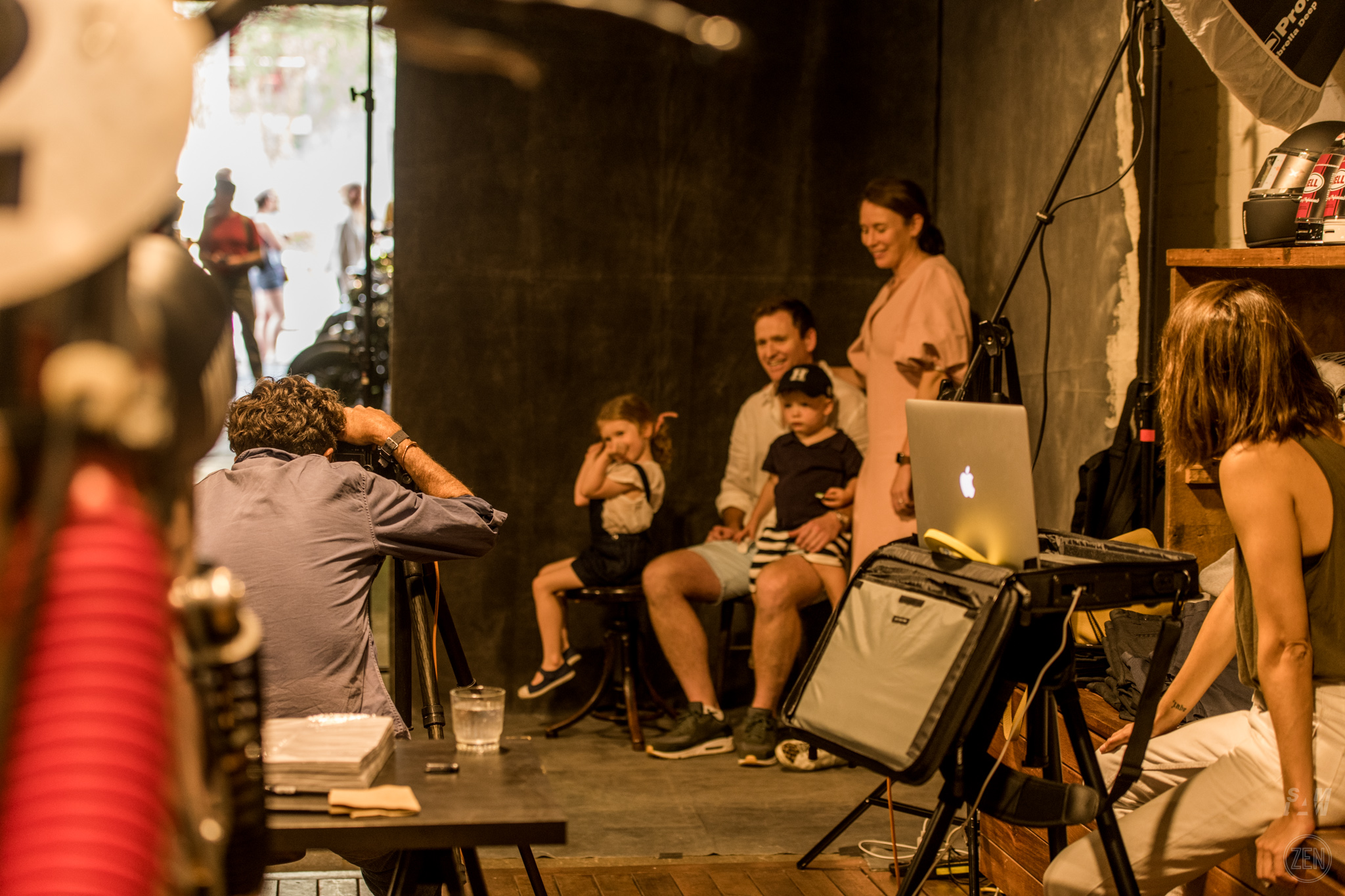 Award winning photographer Hugh Stewart setup a small pop-up studio to shoot a whole bunch of portraits as well.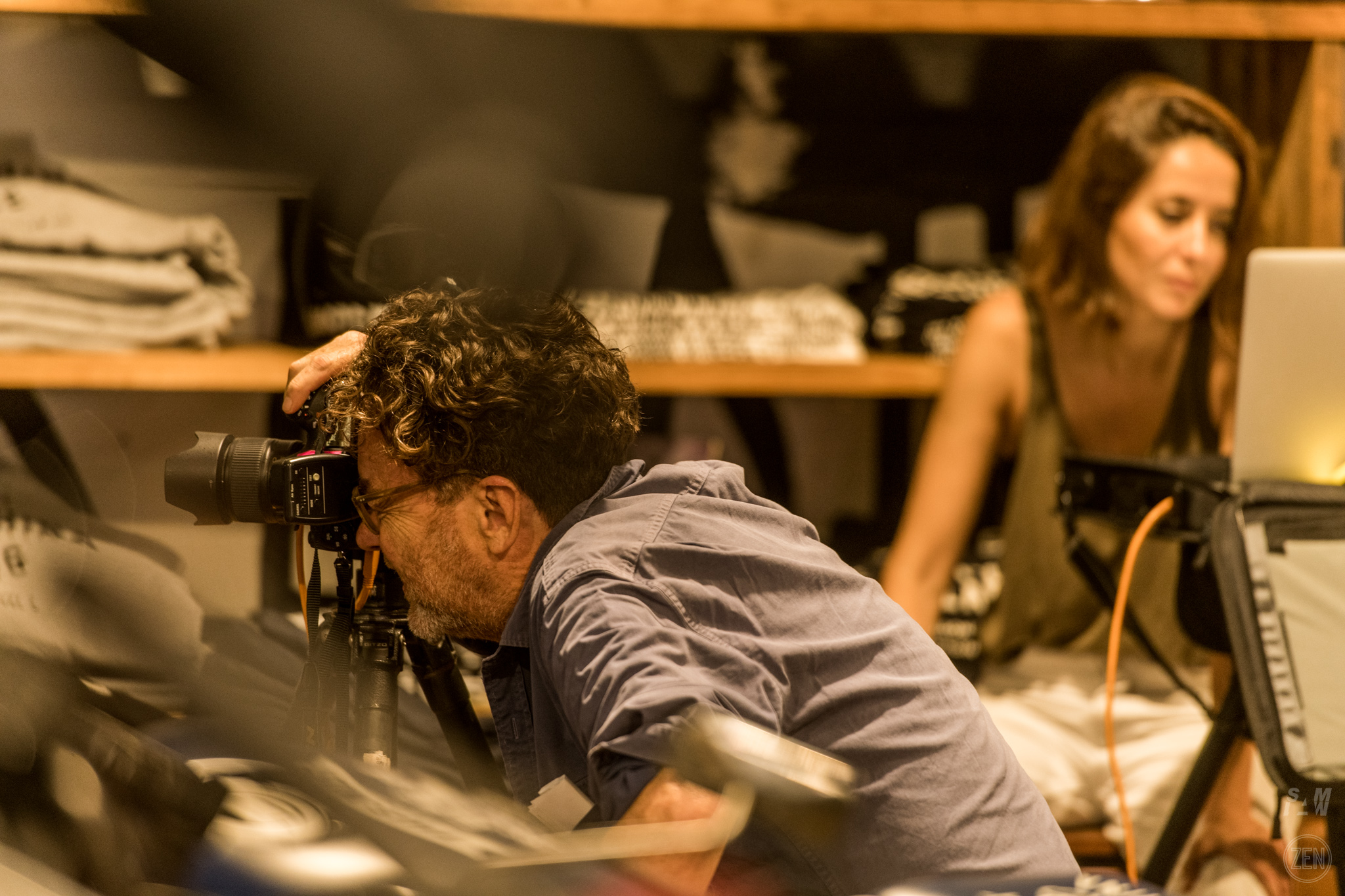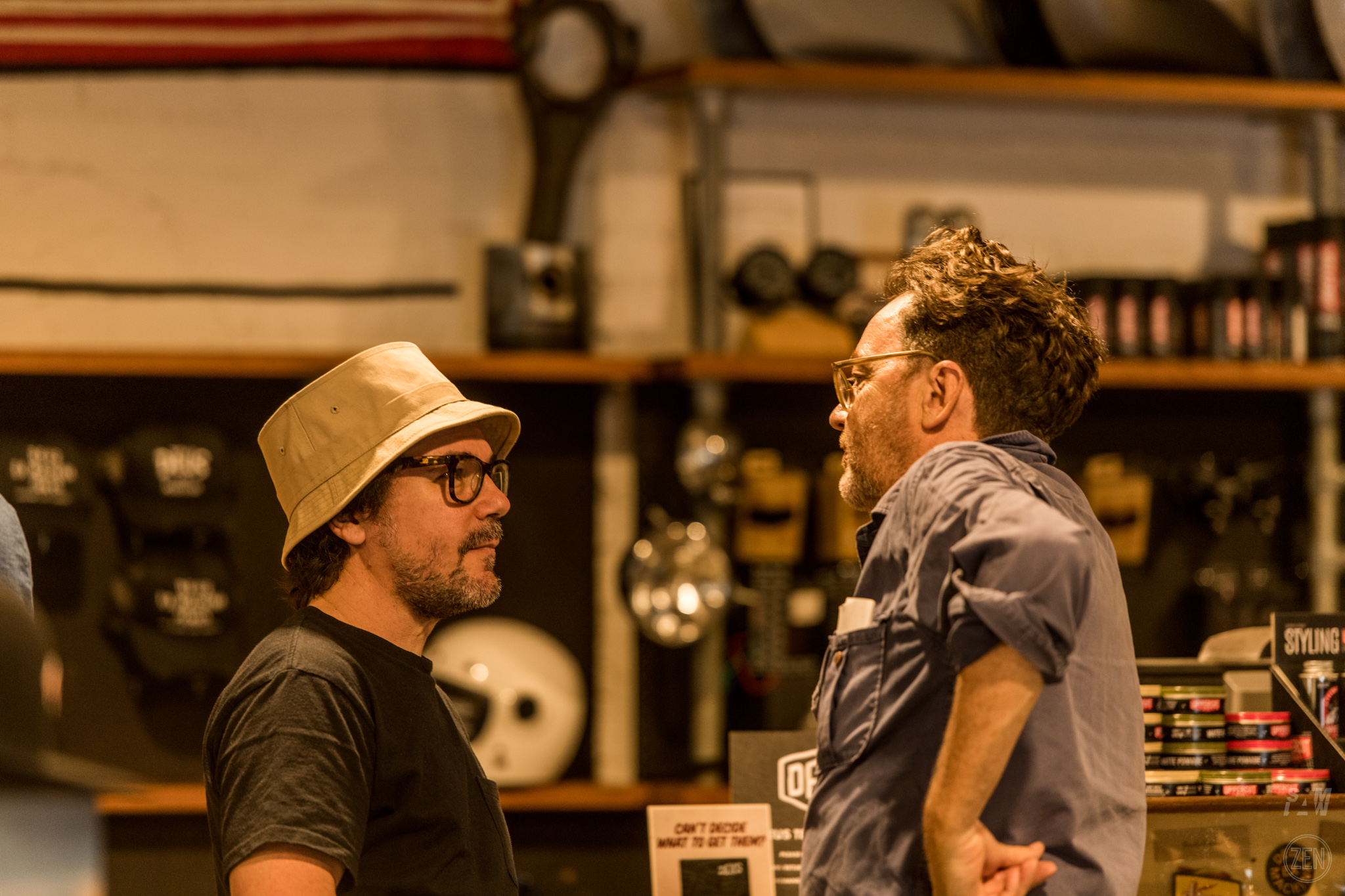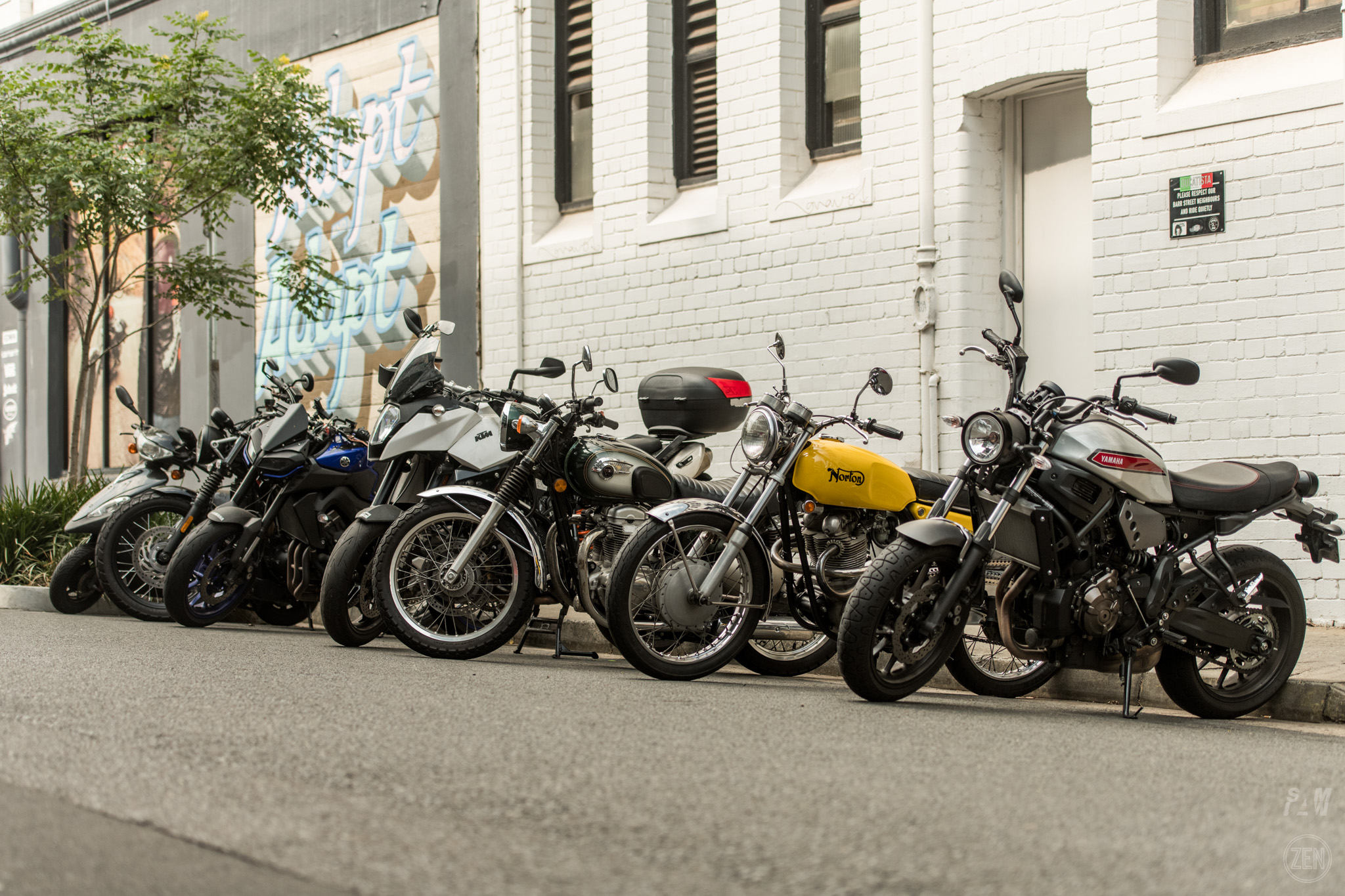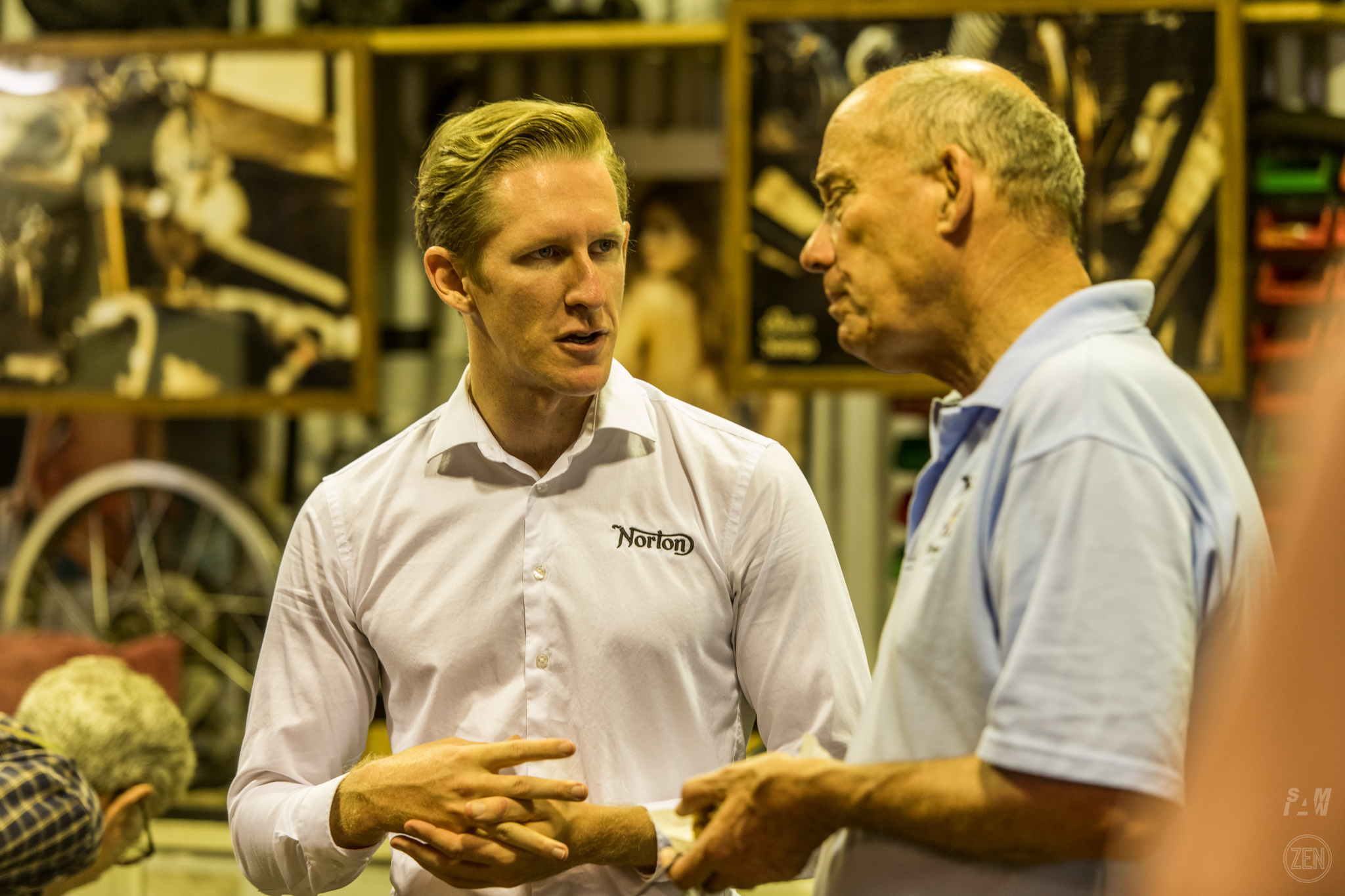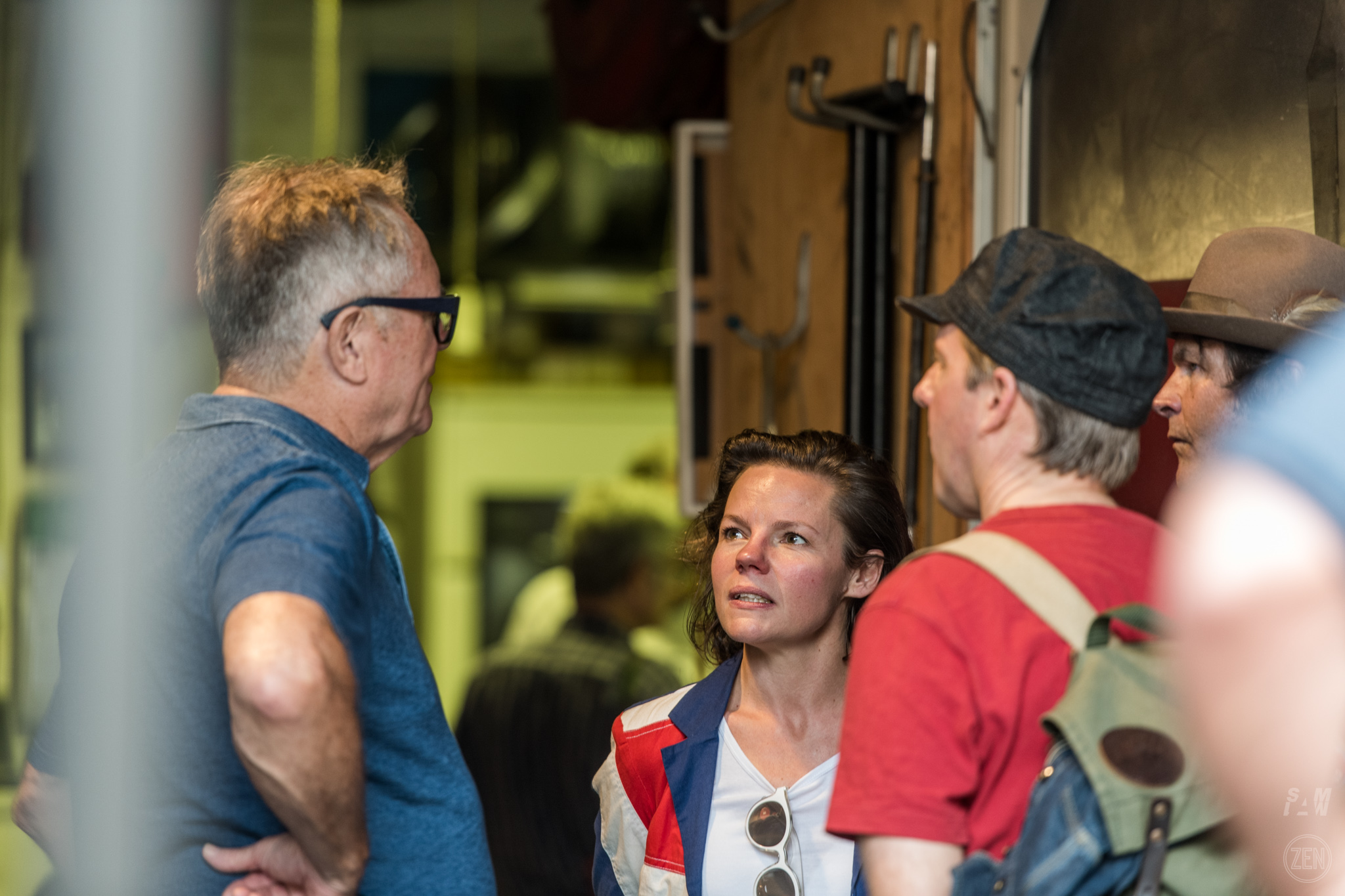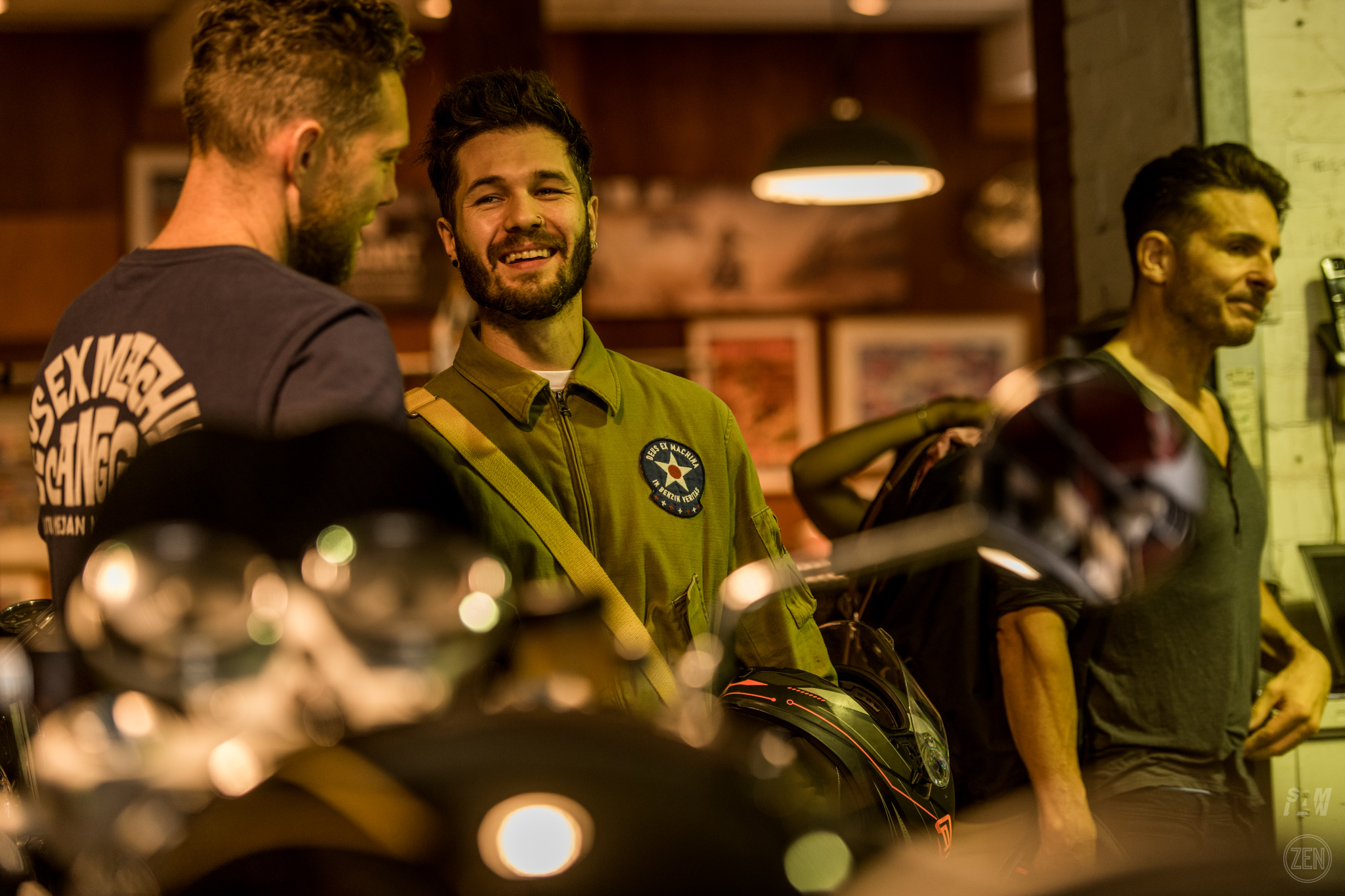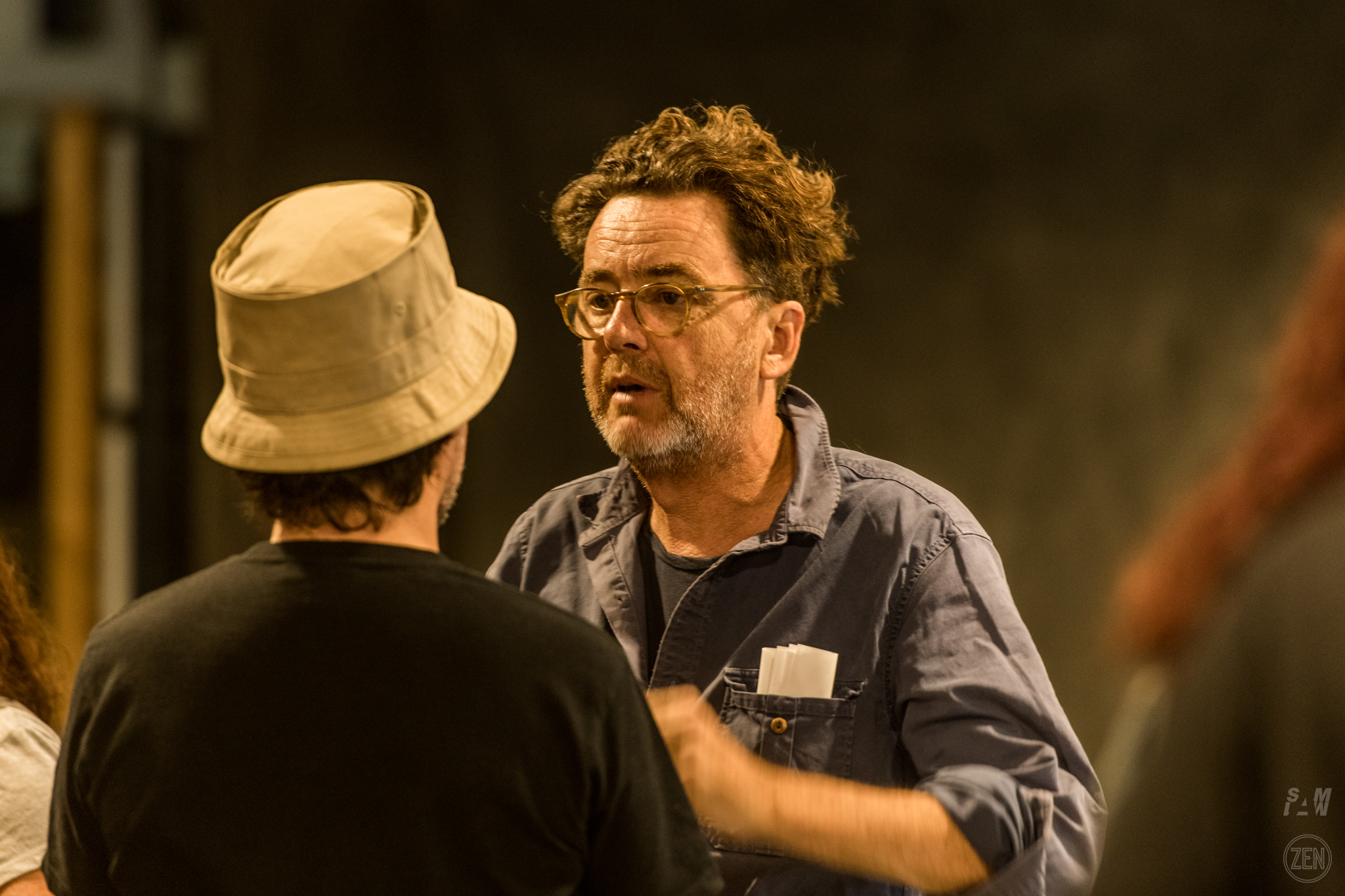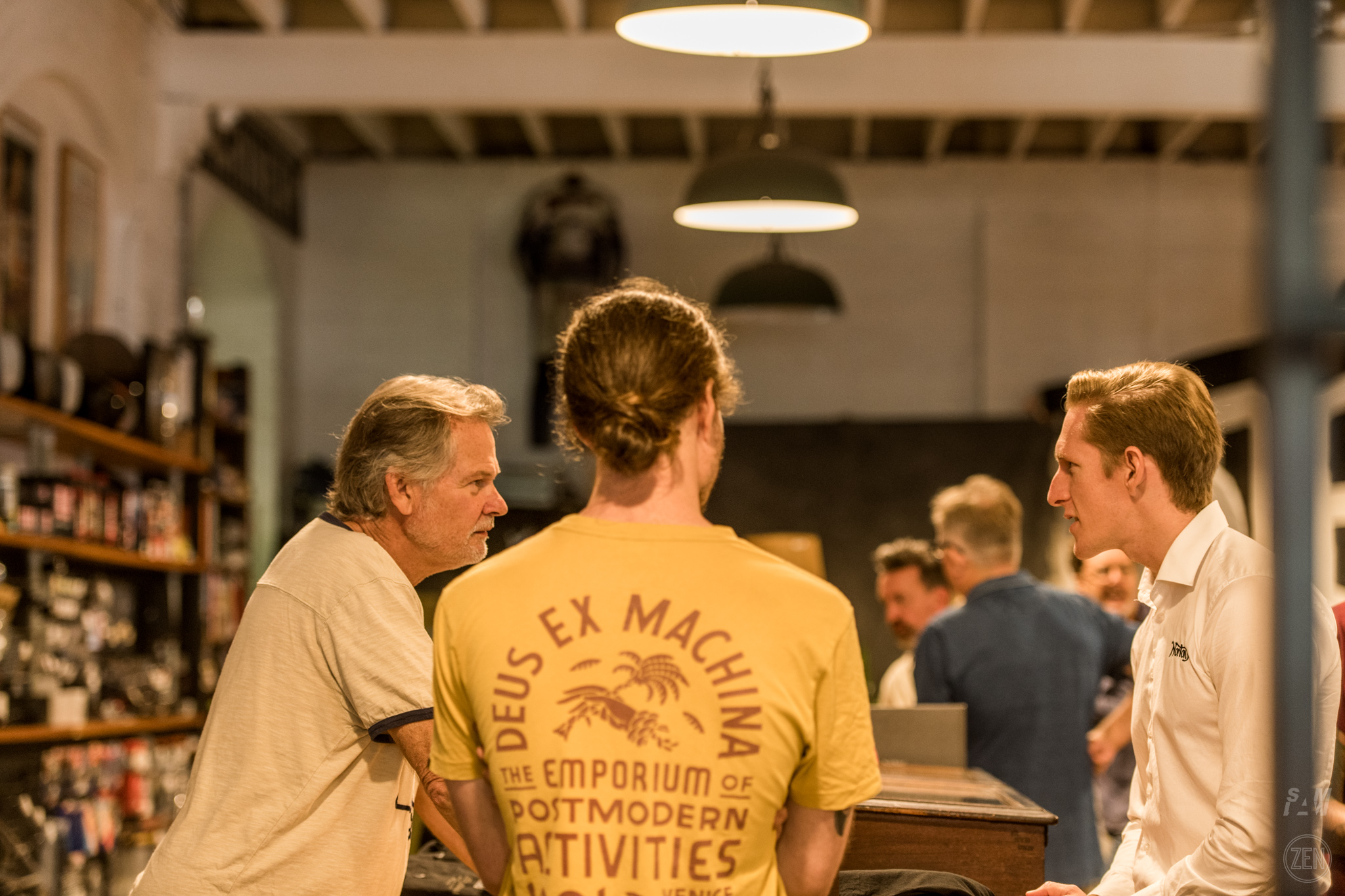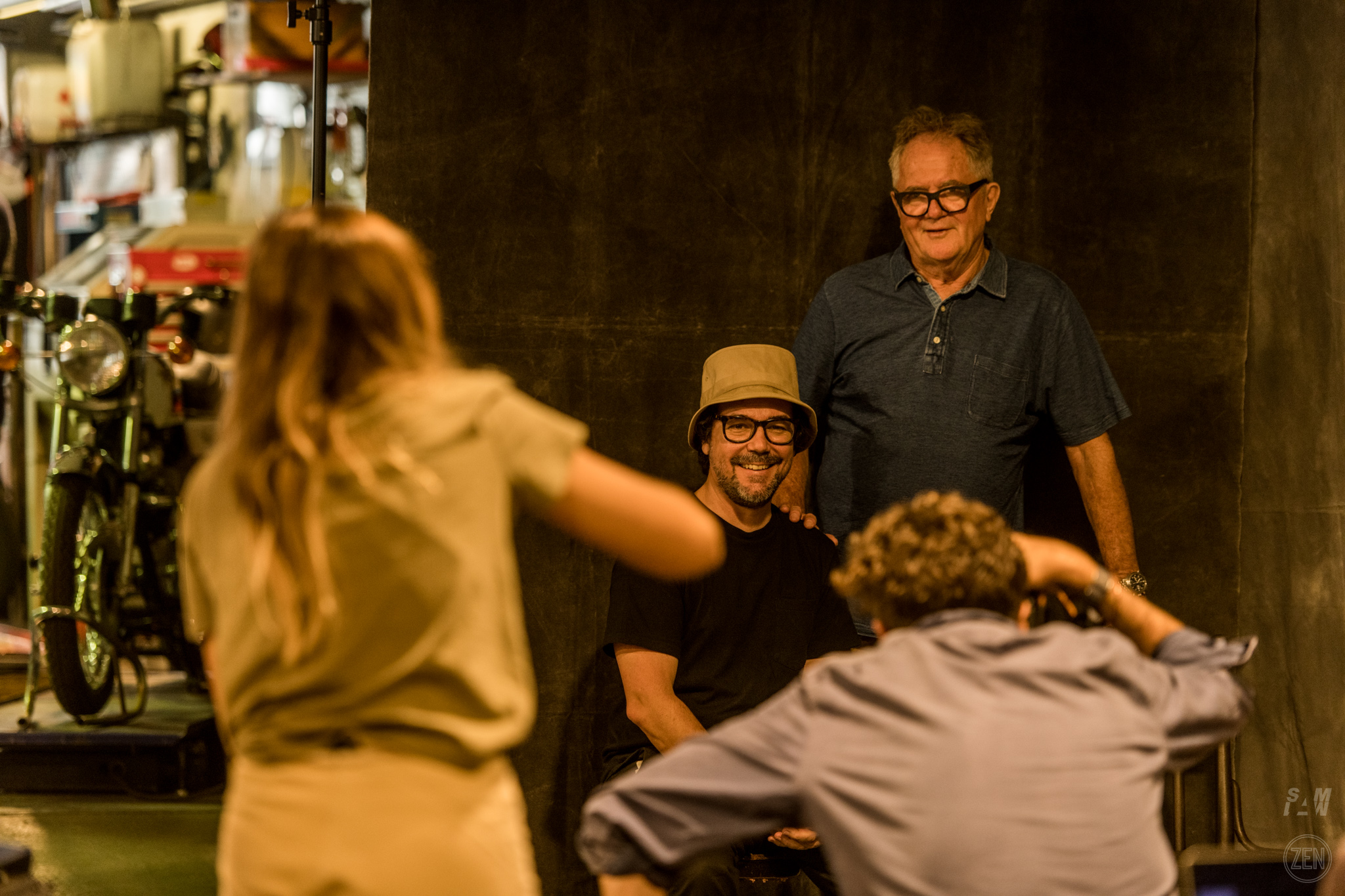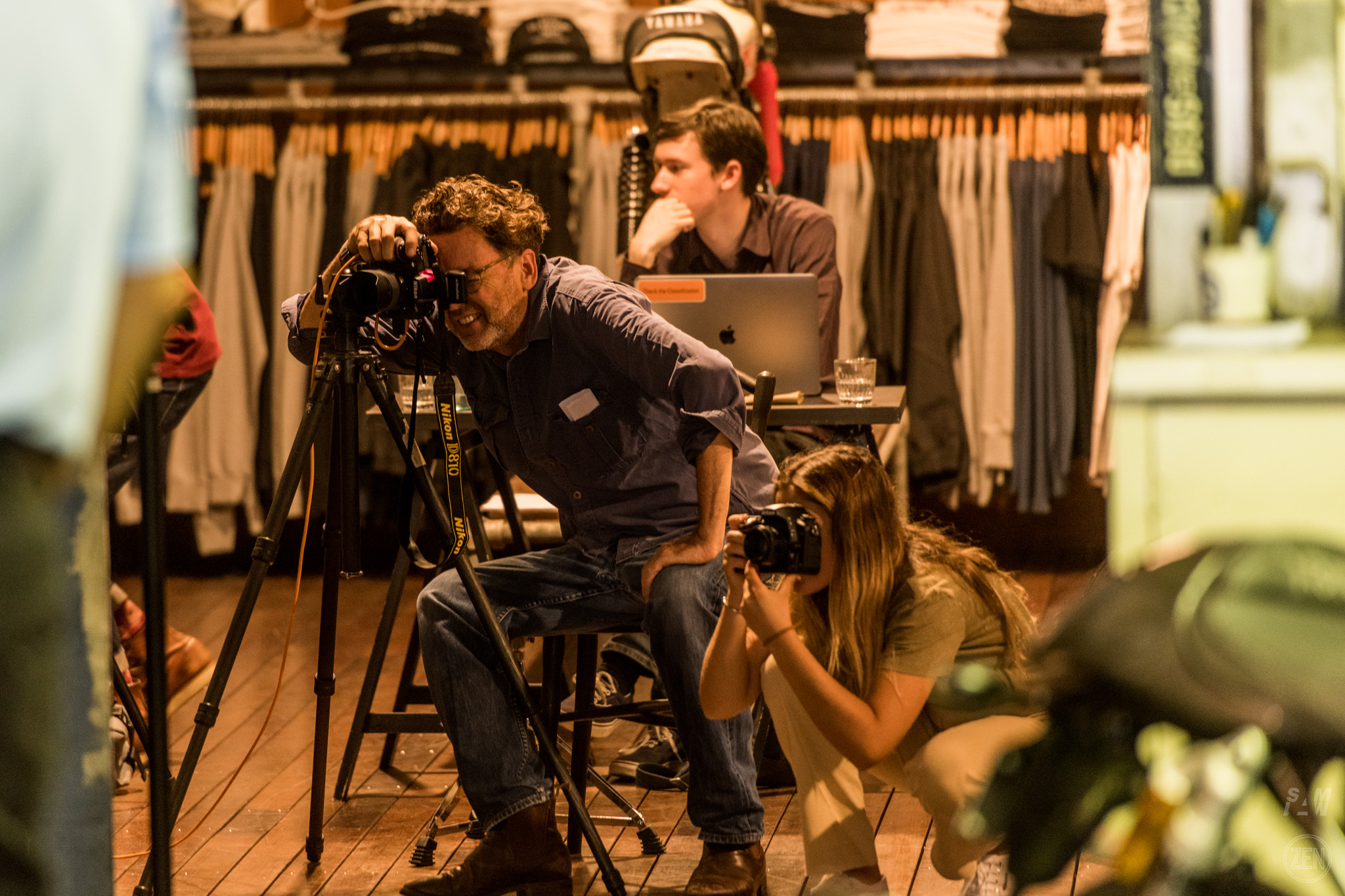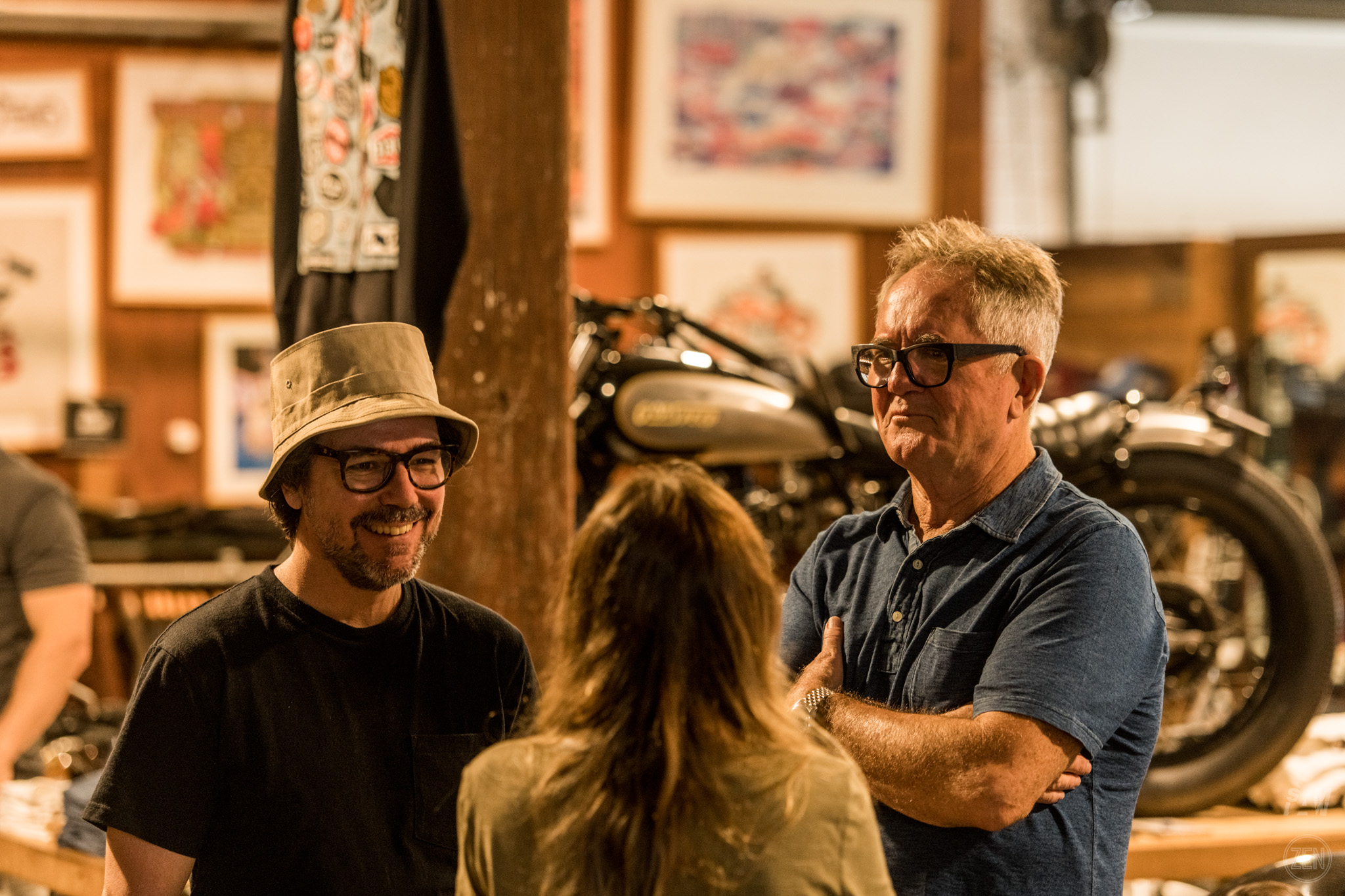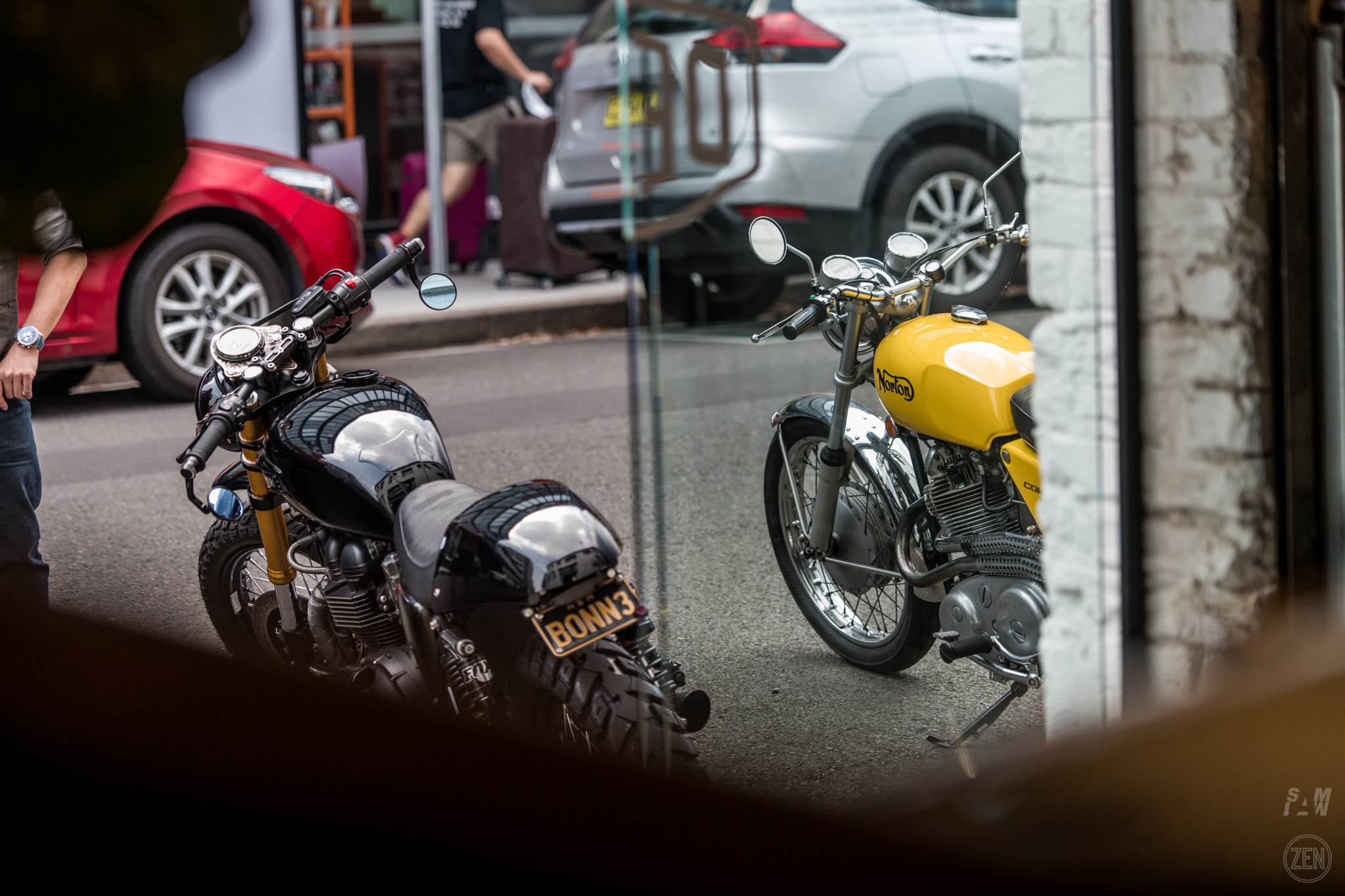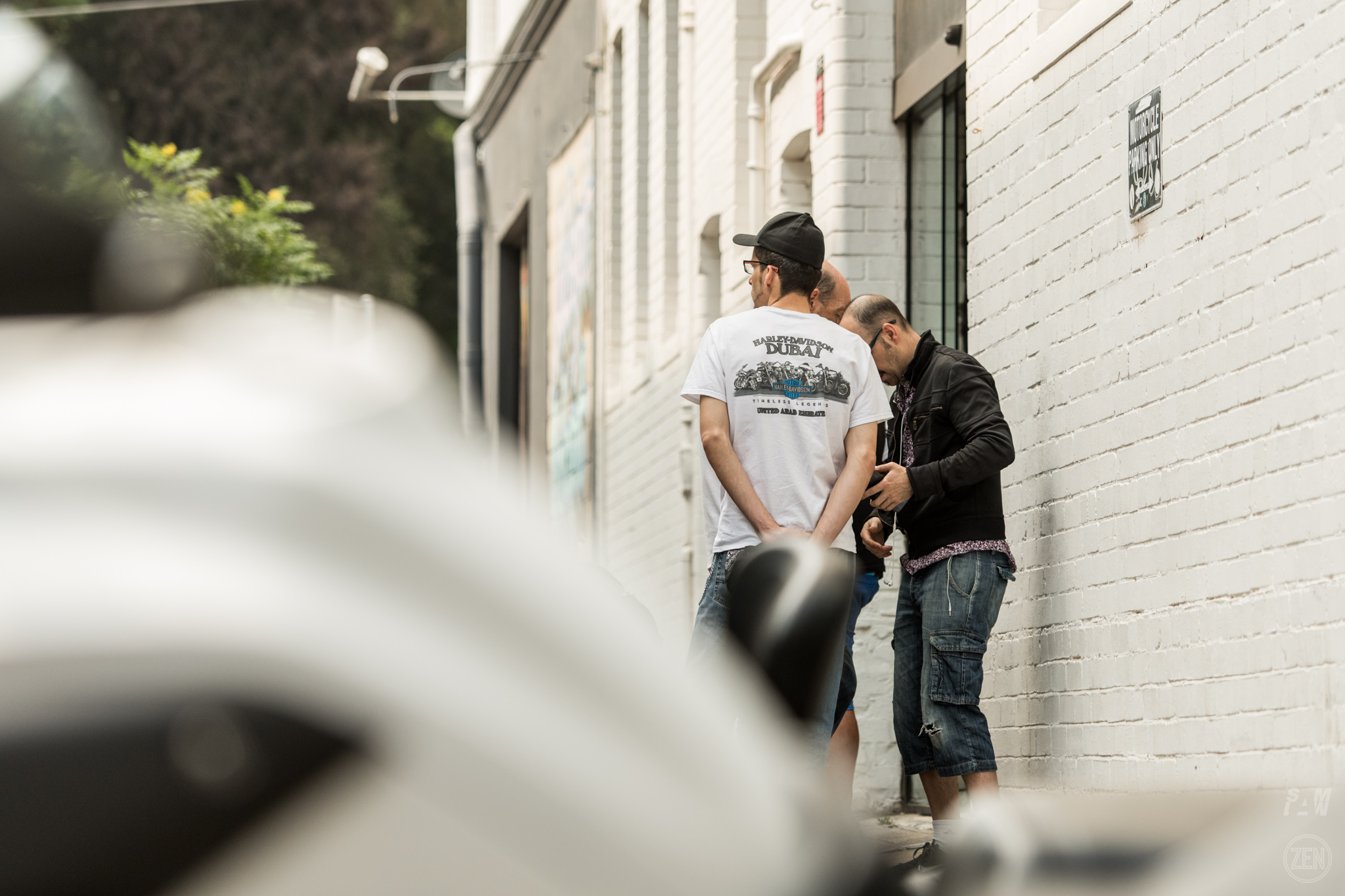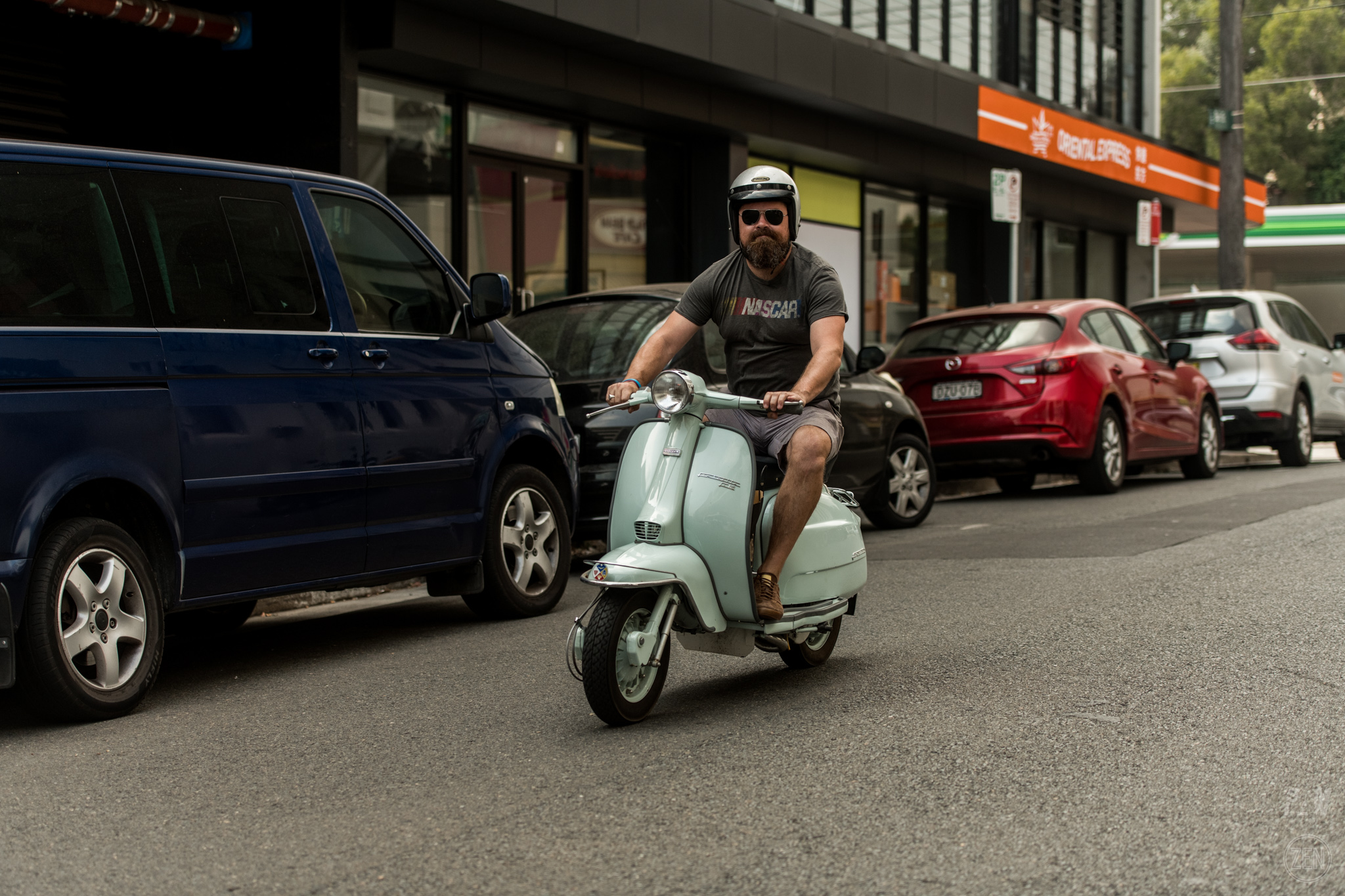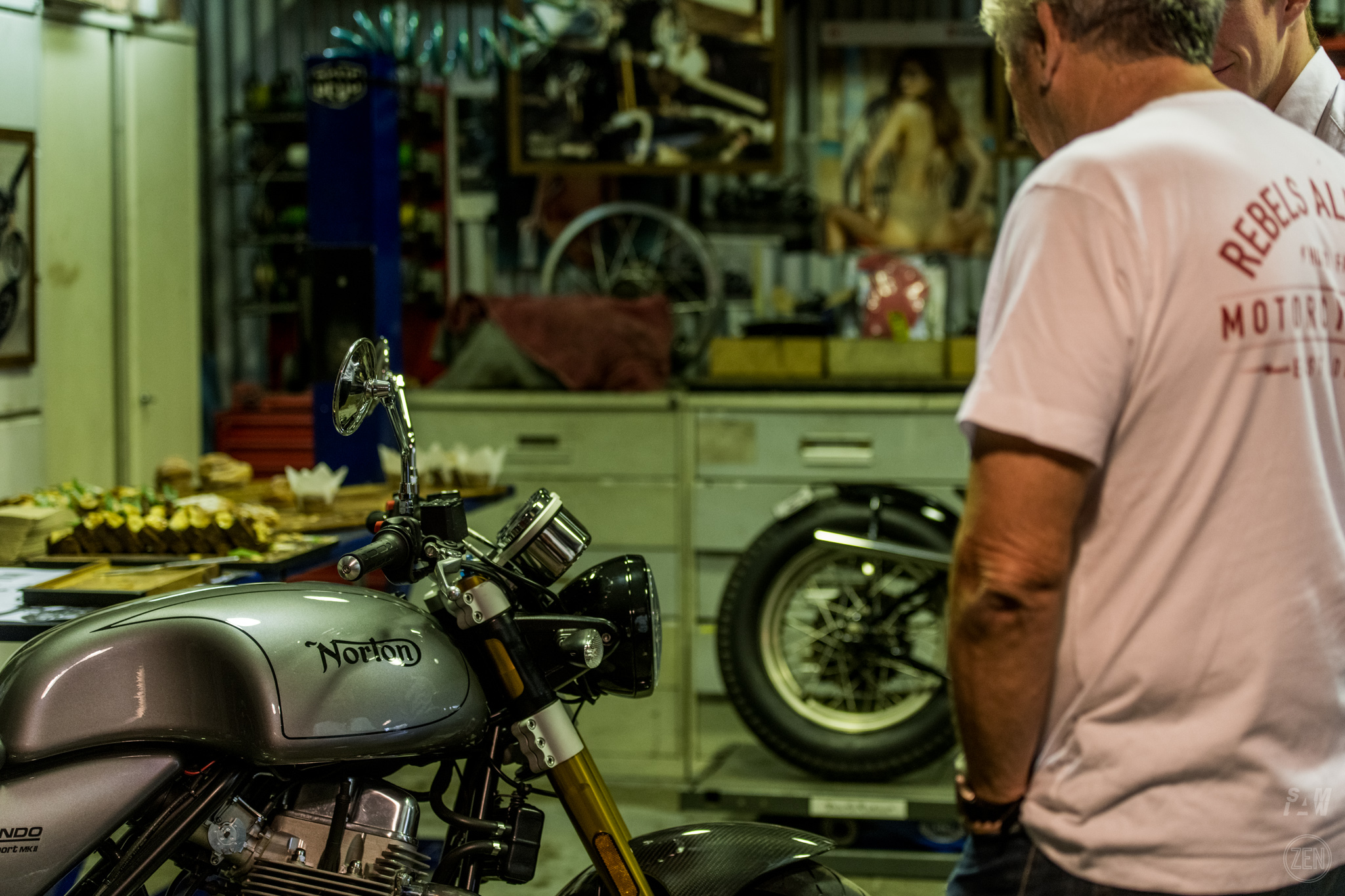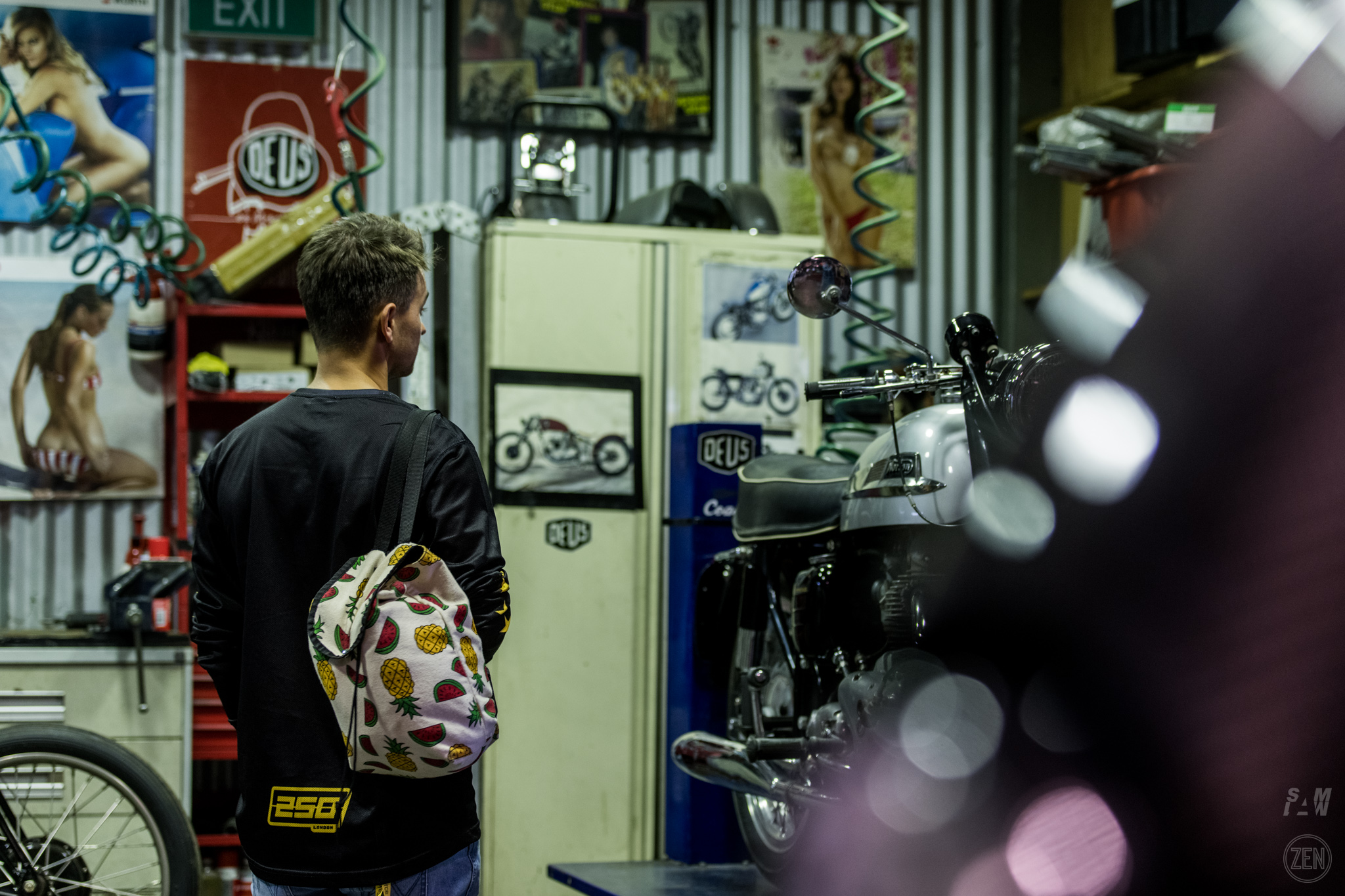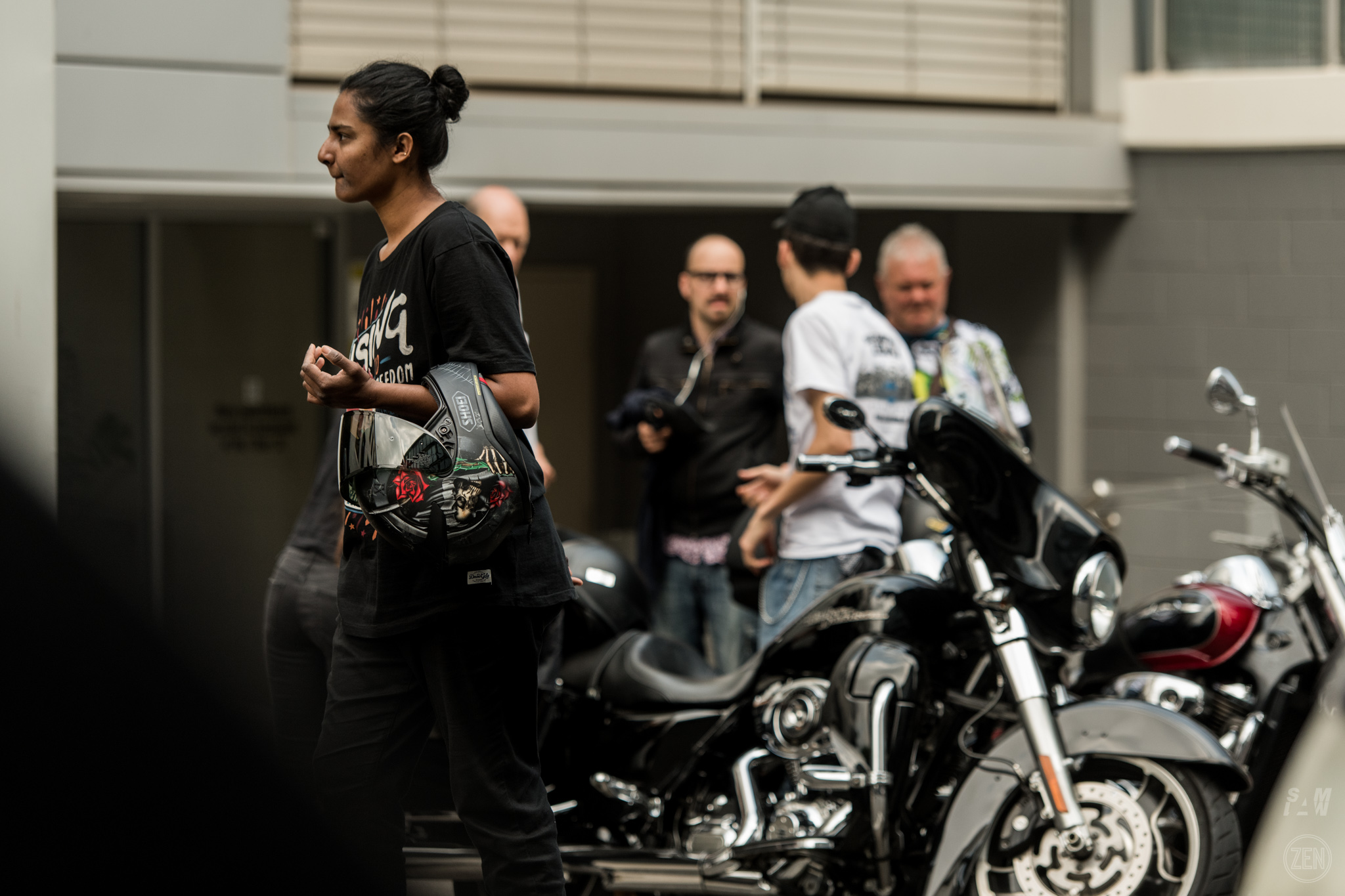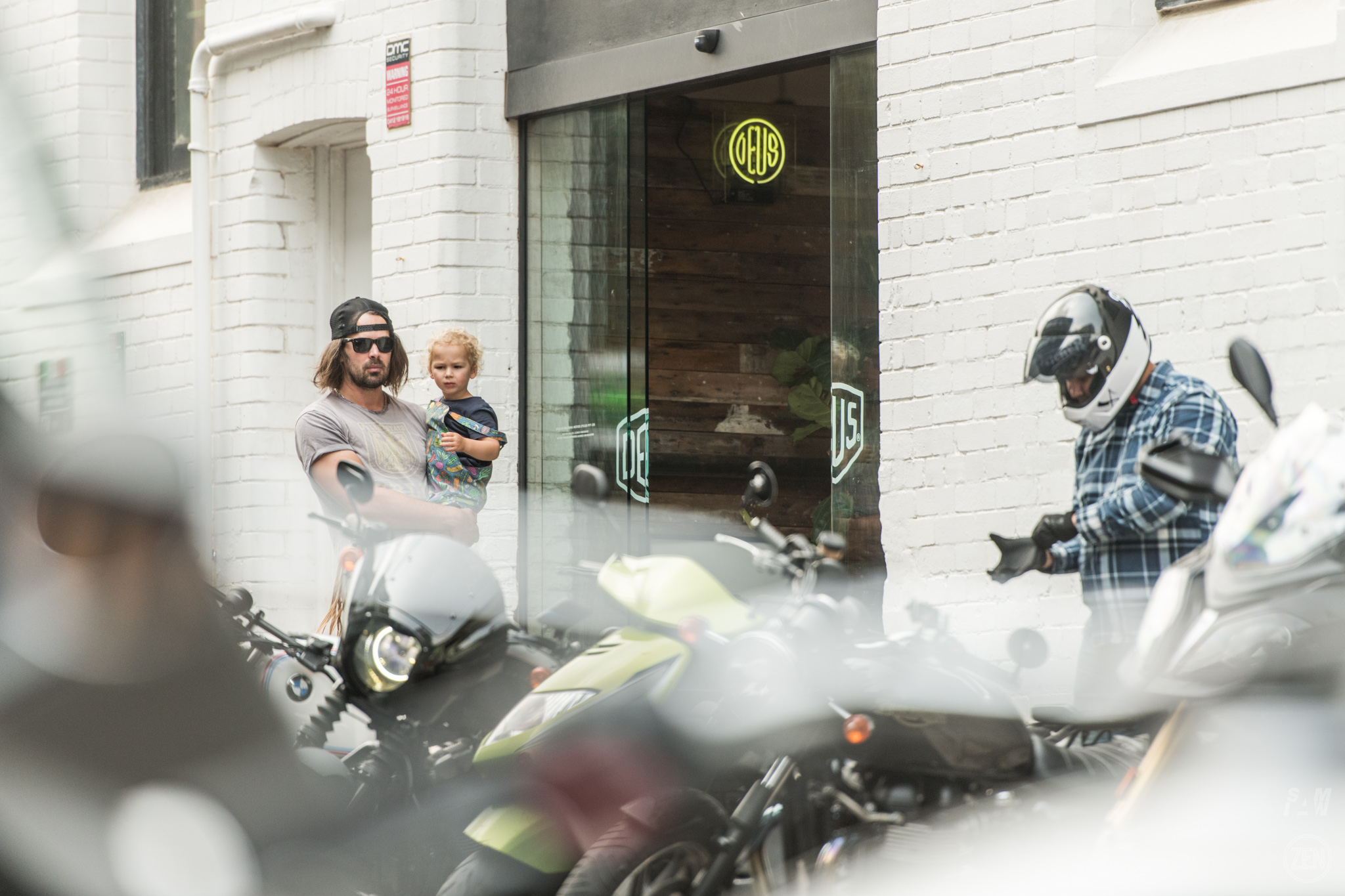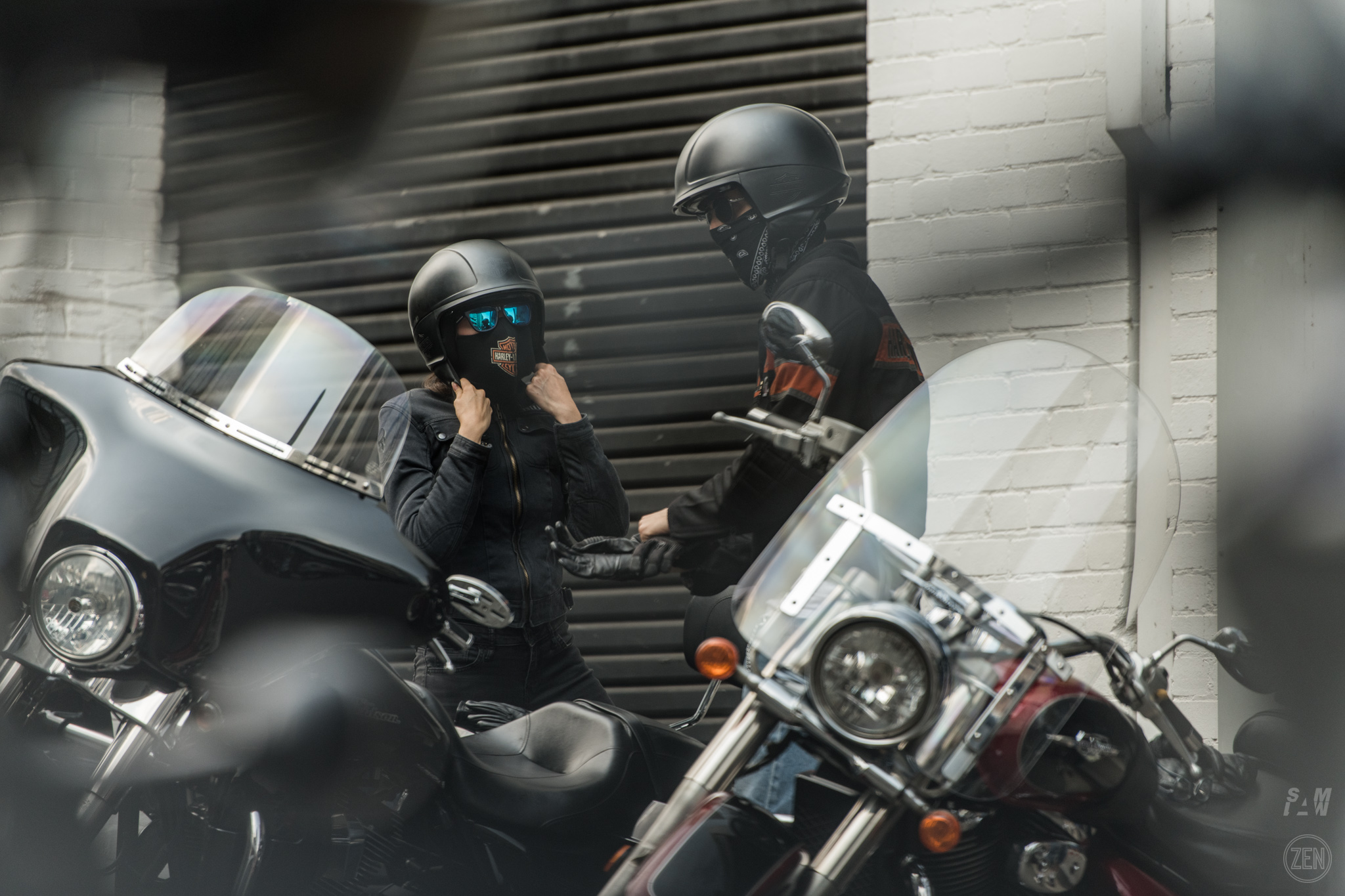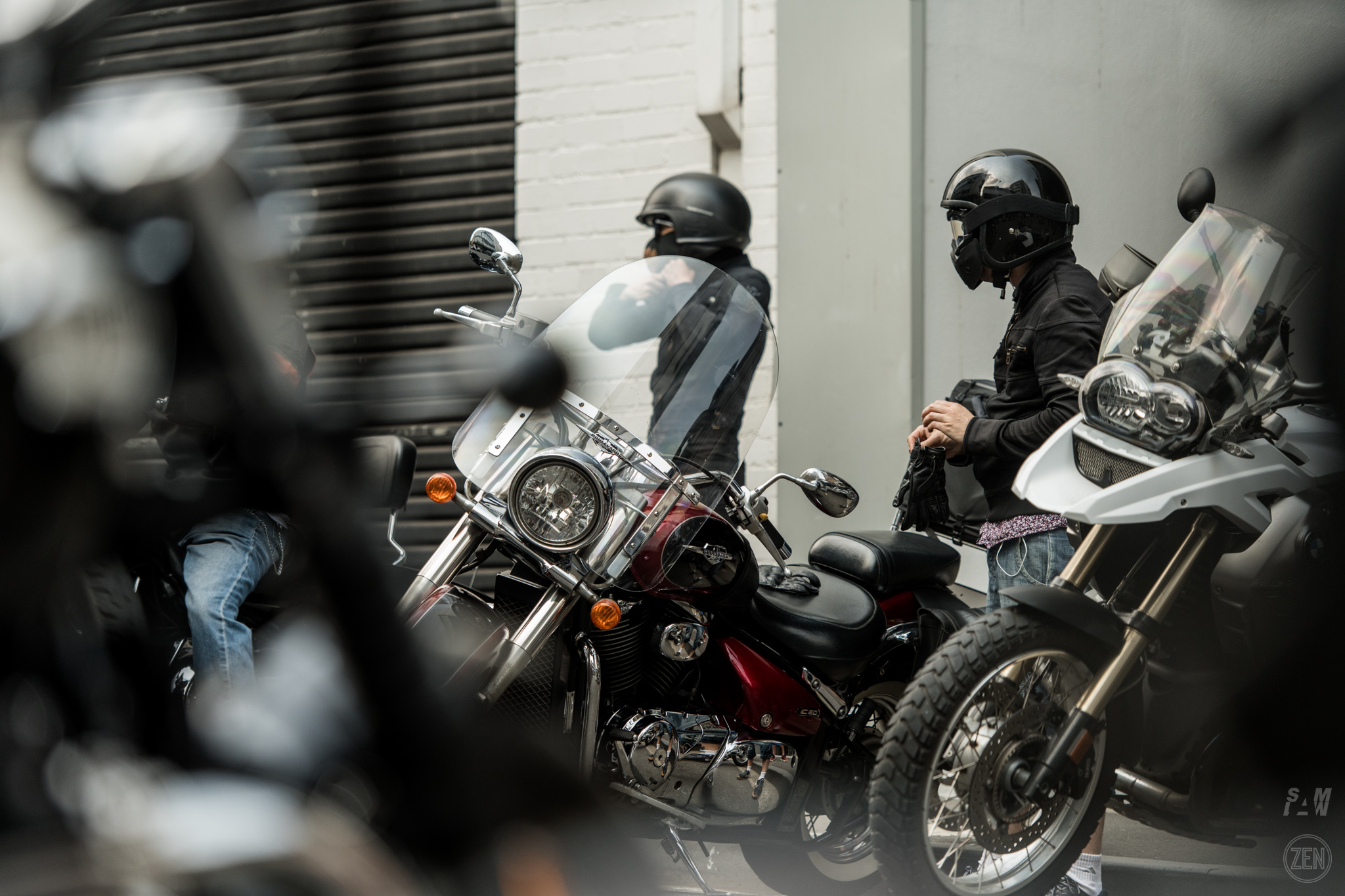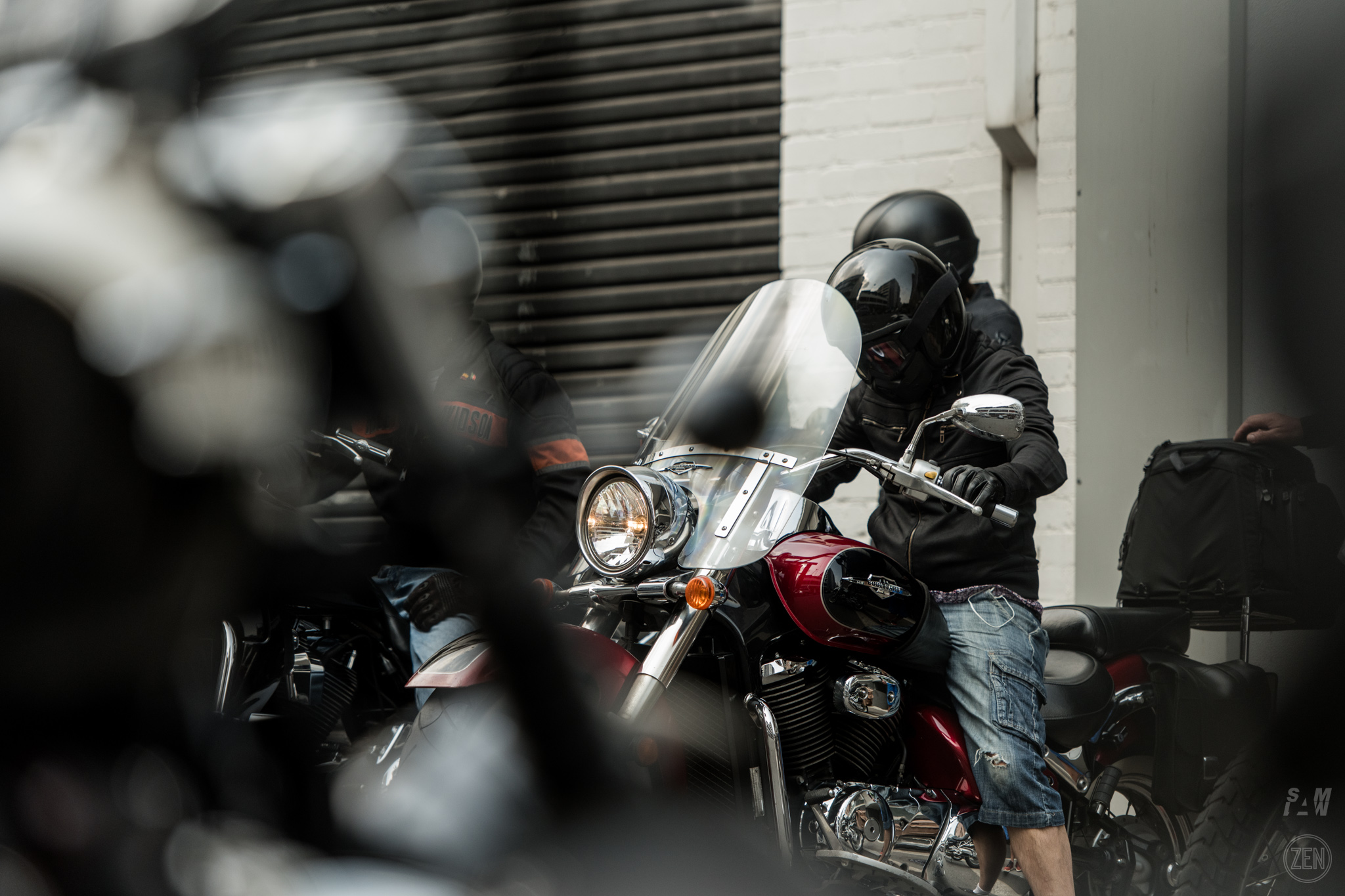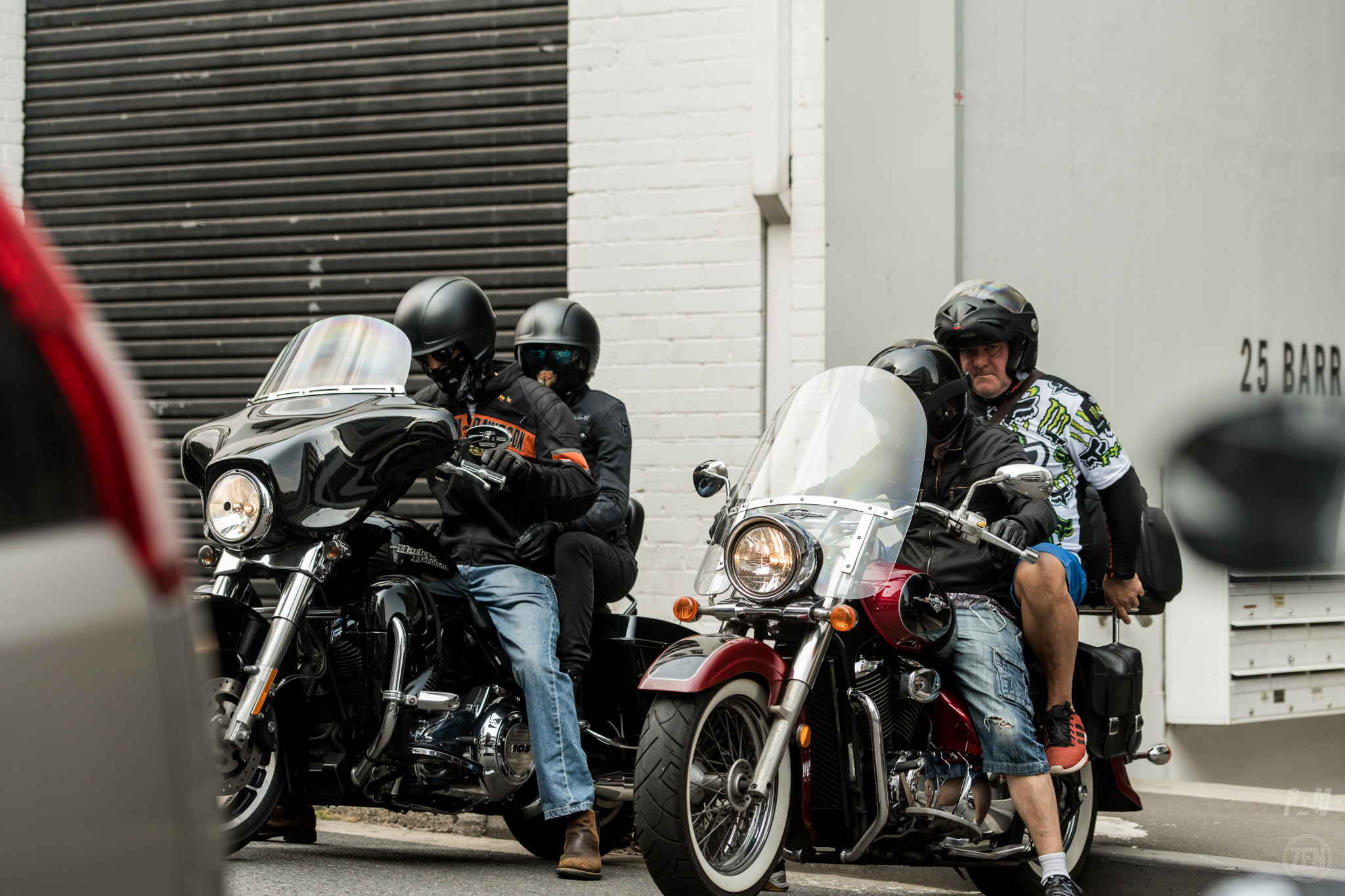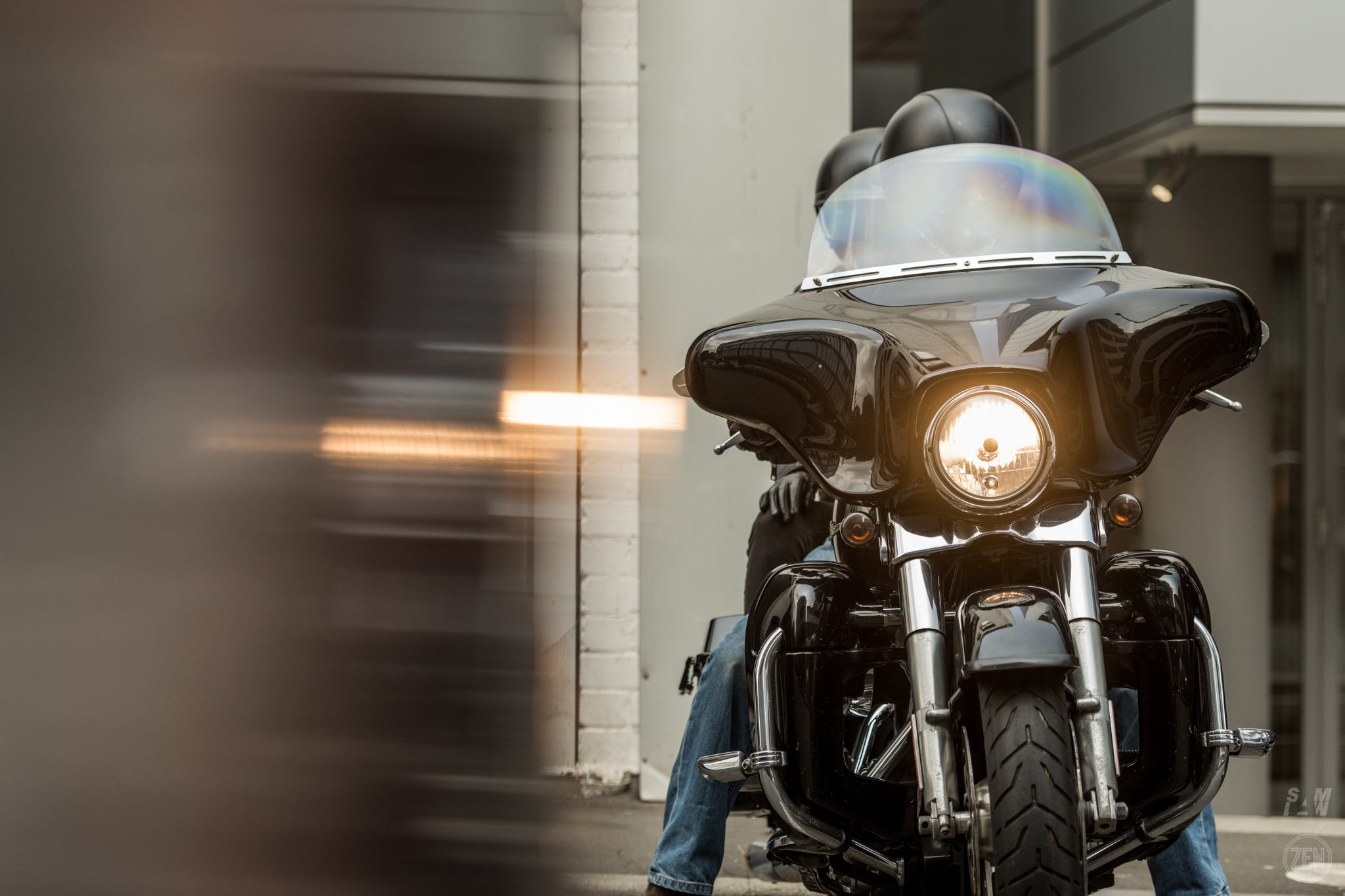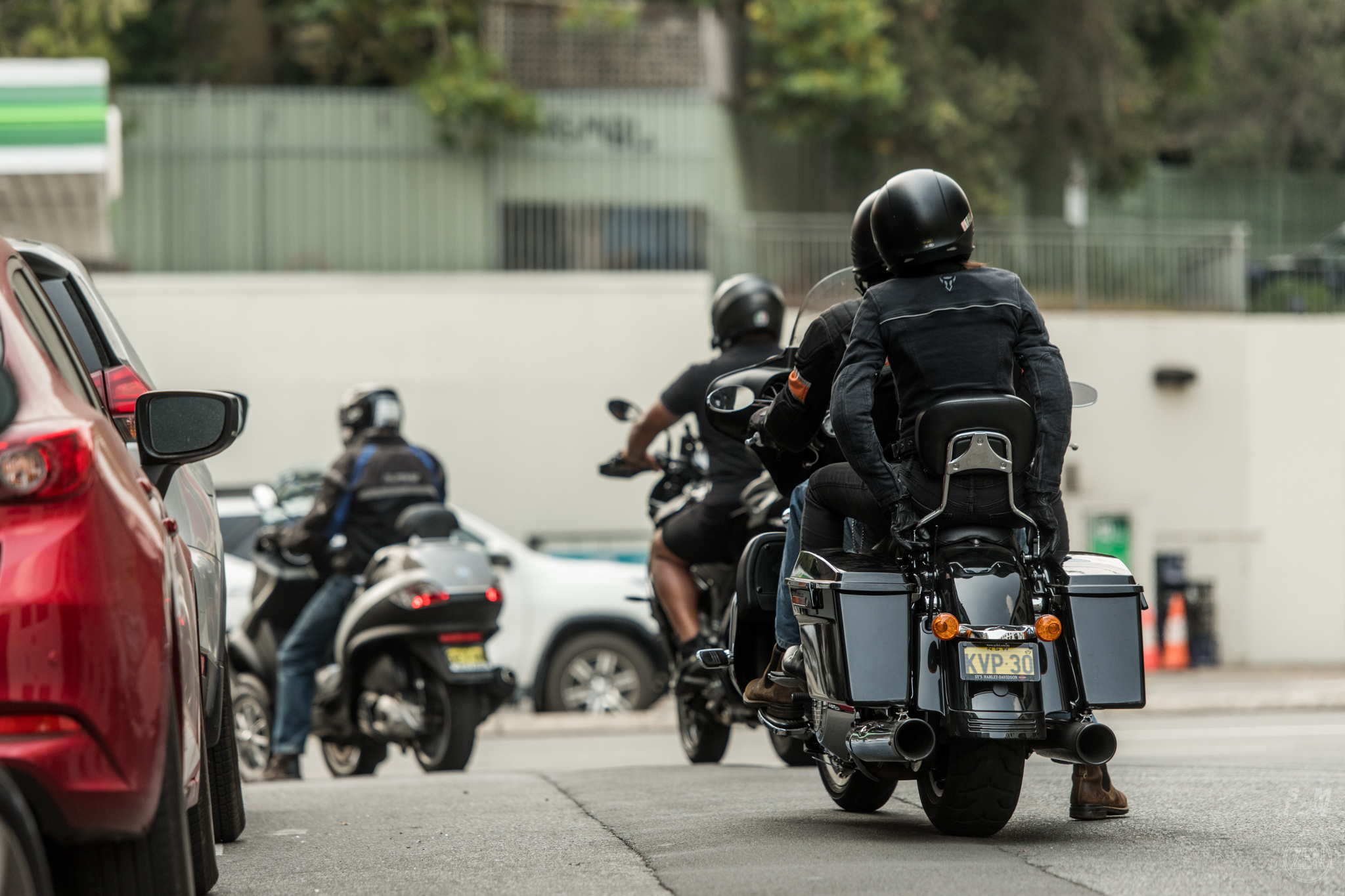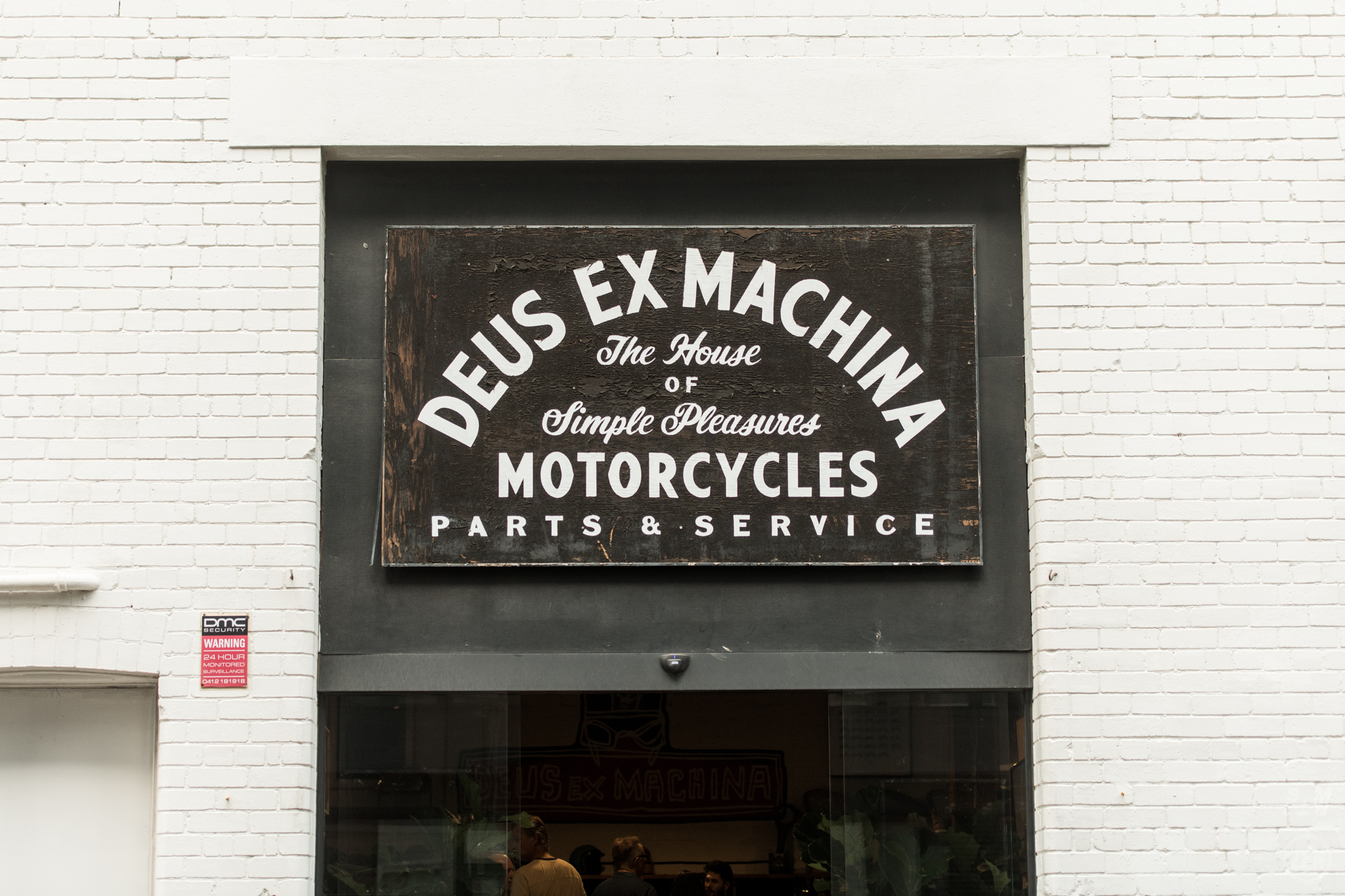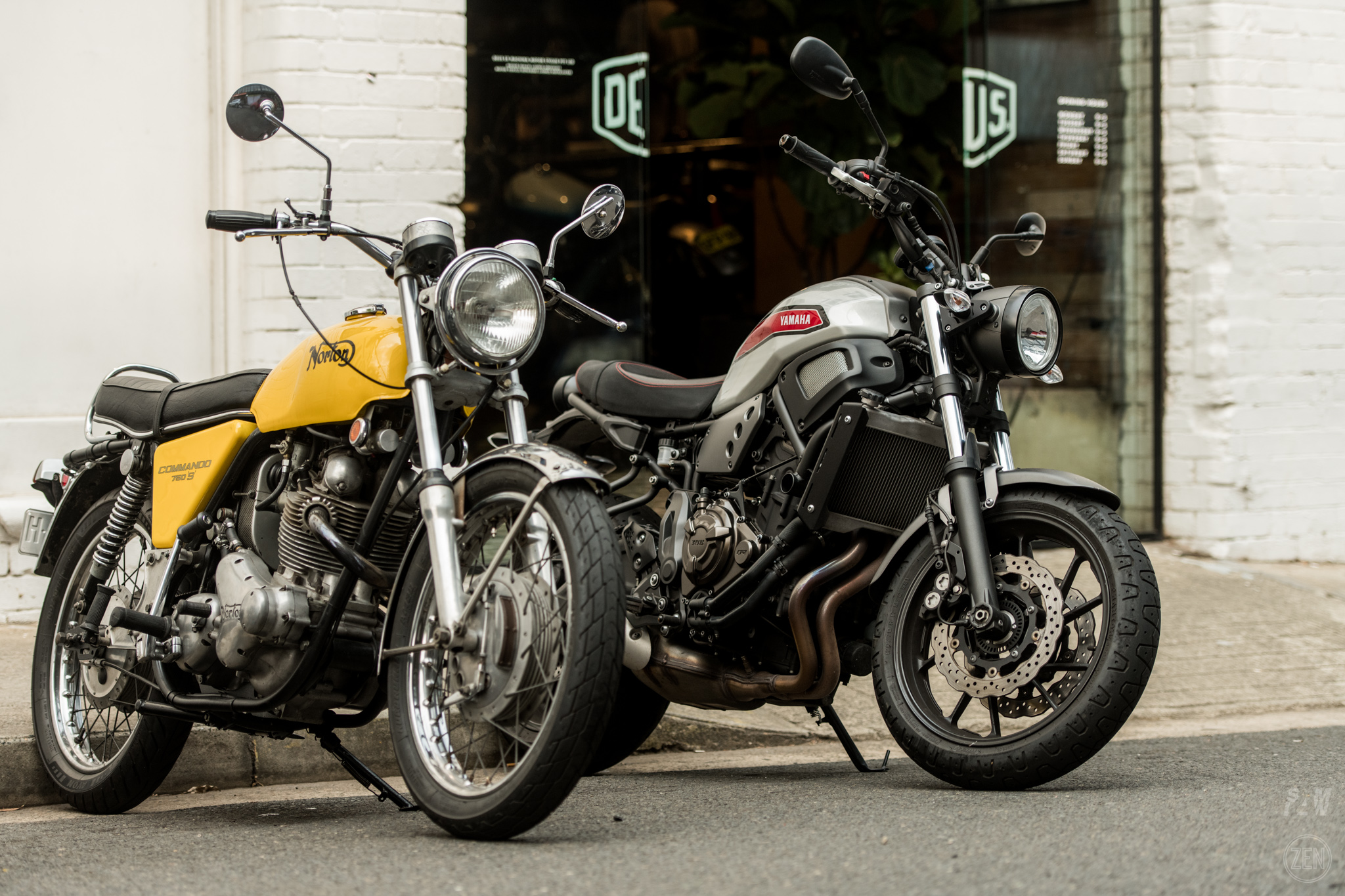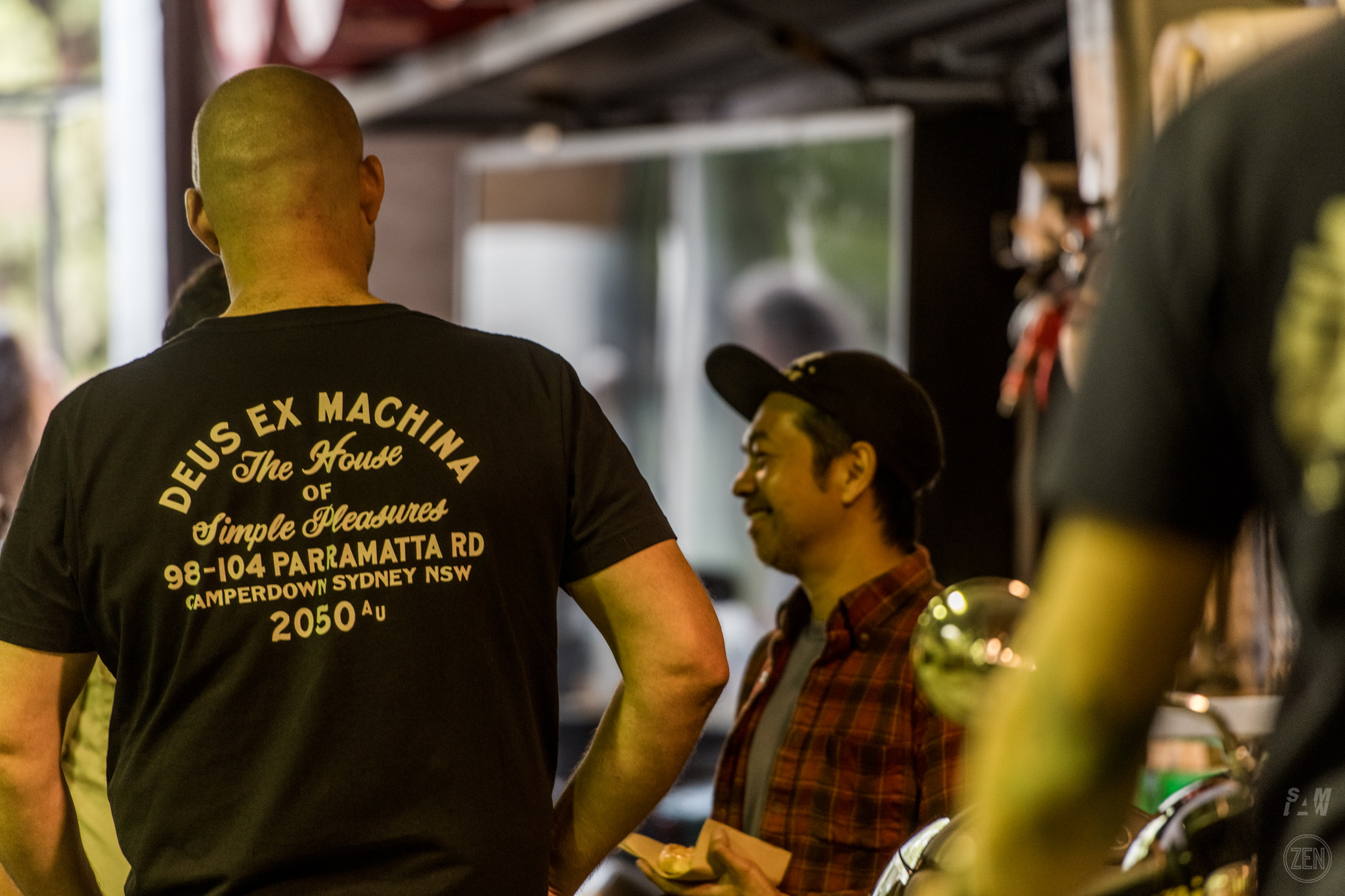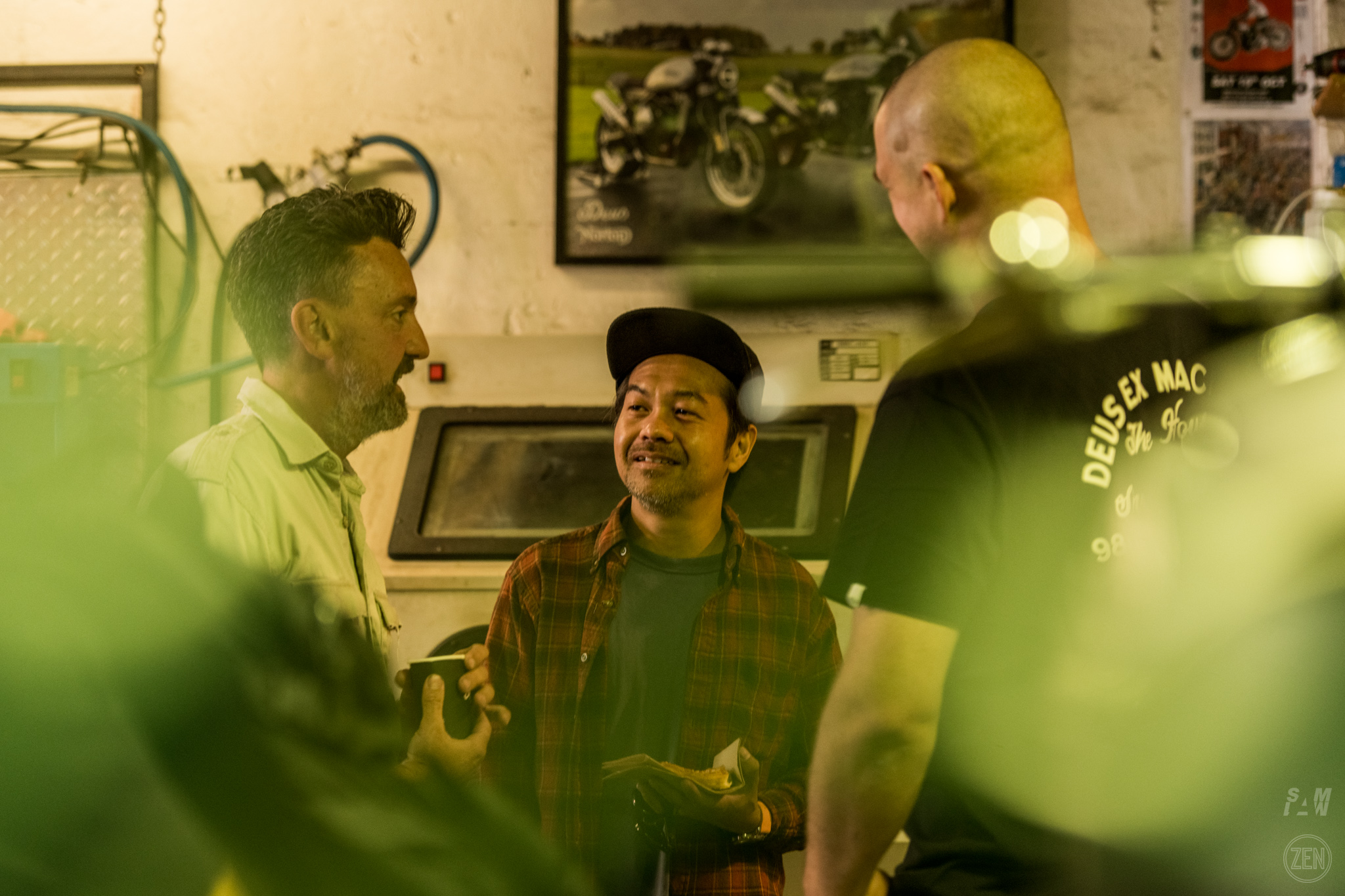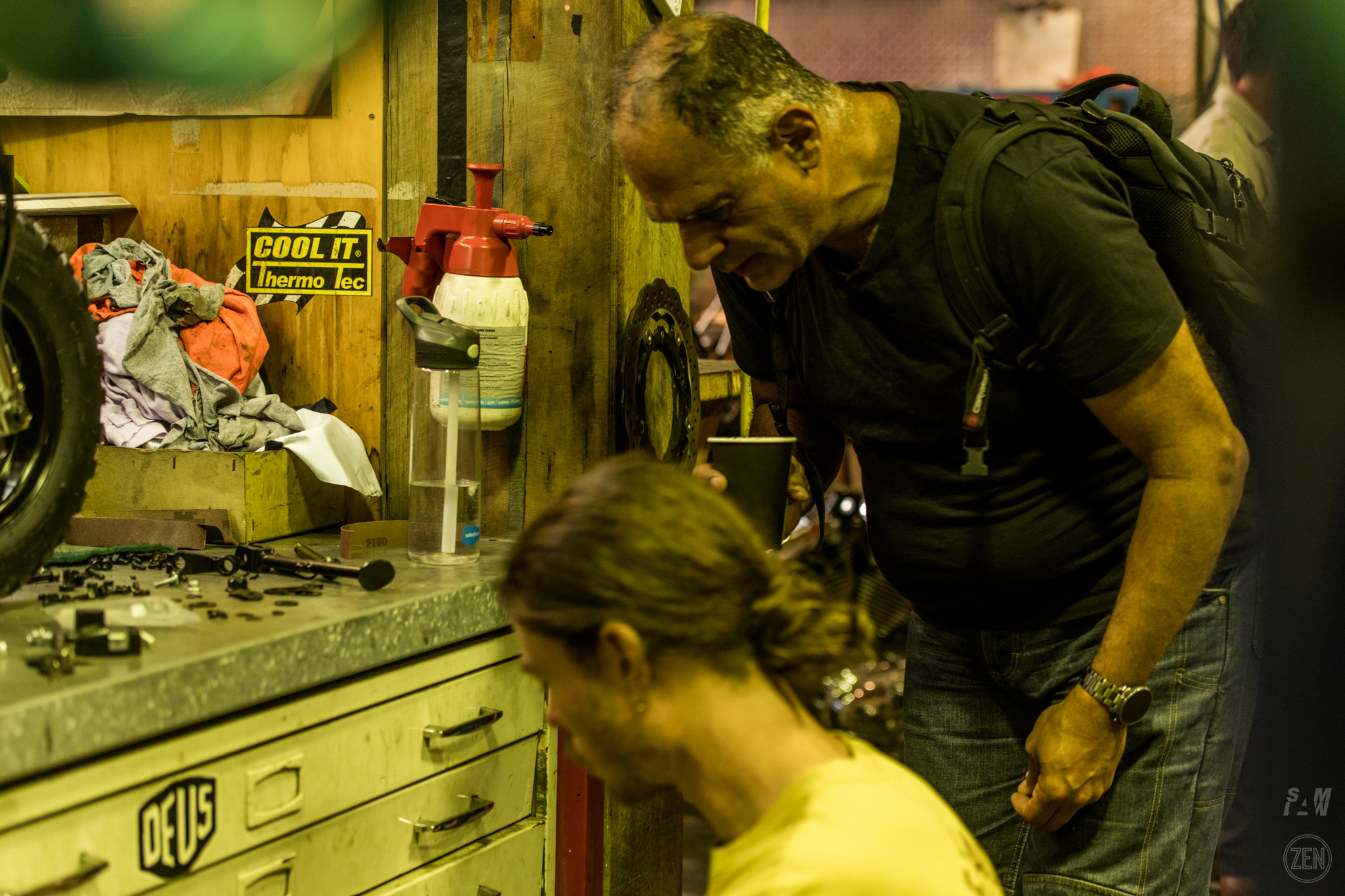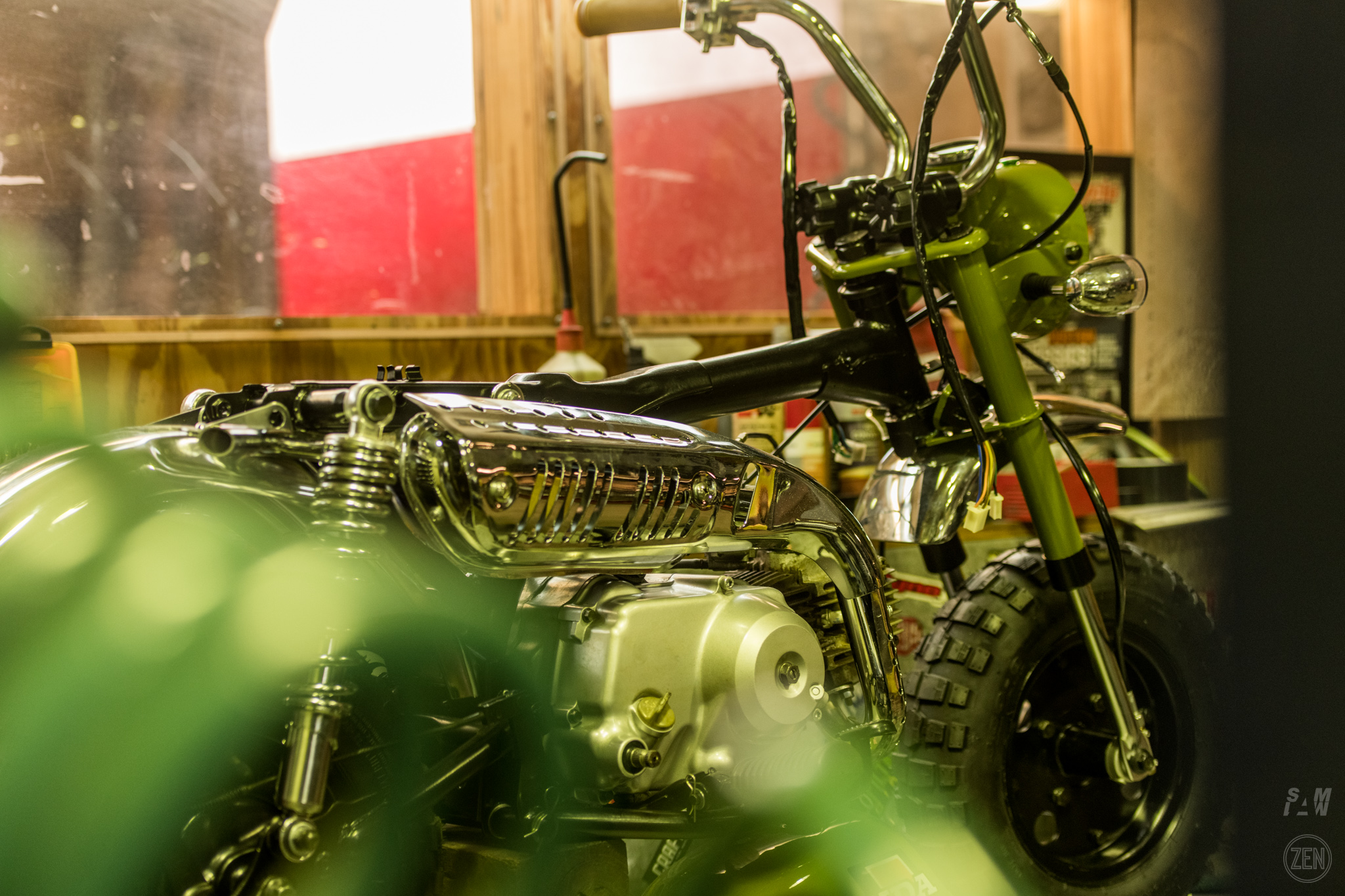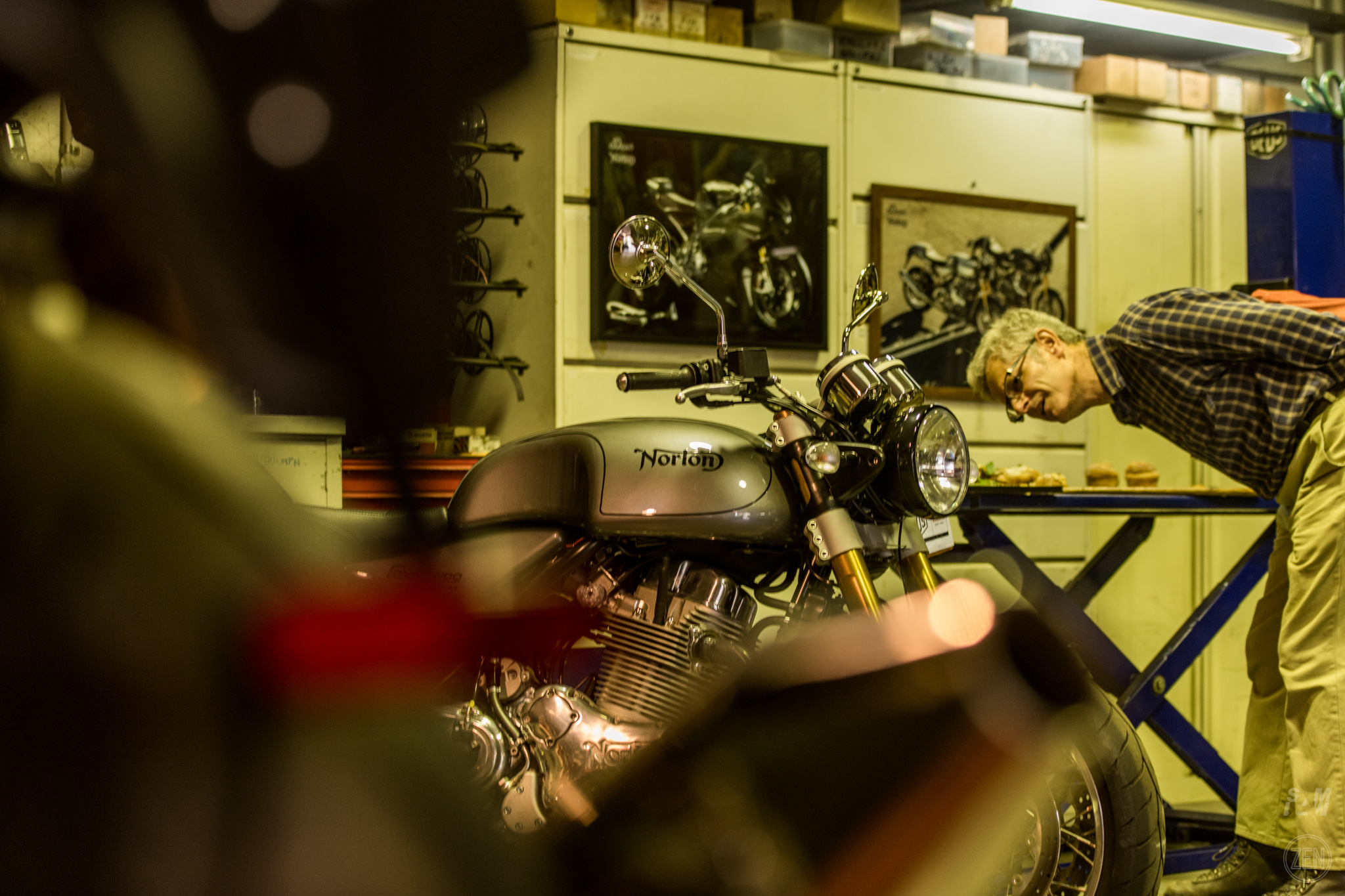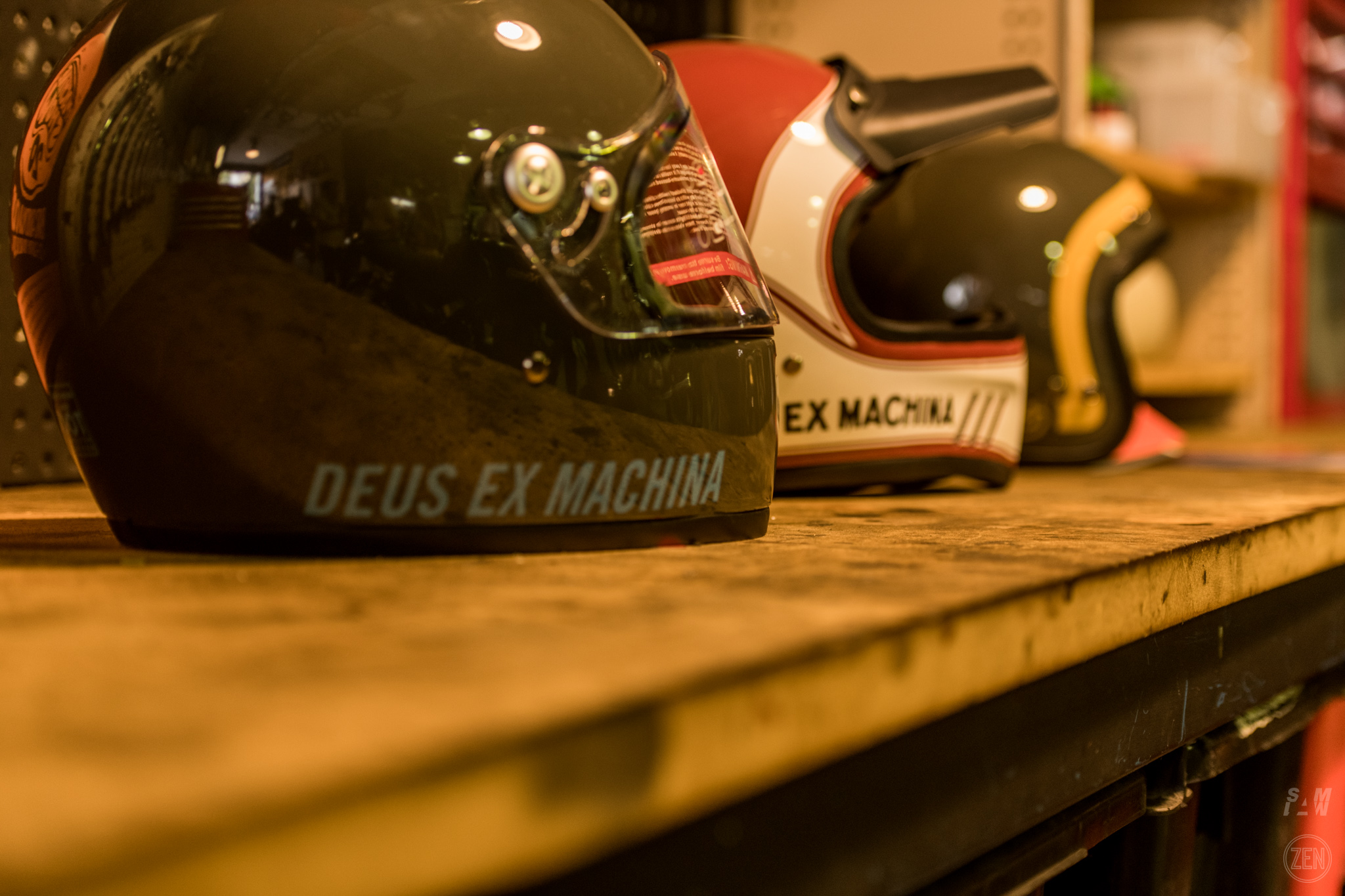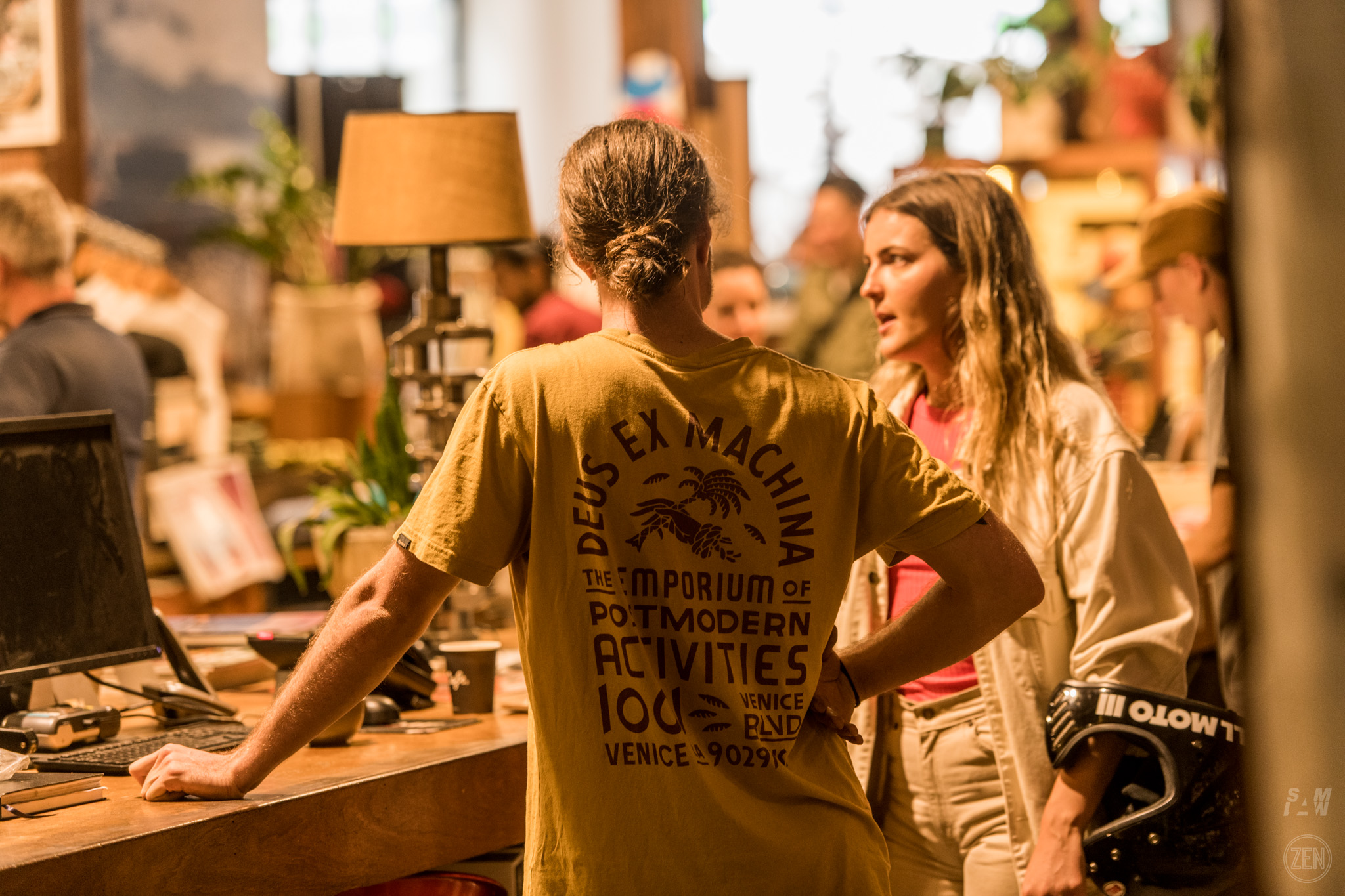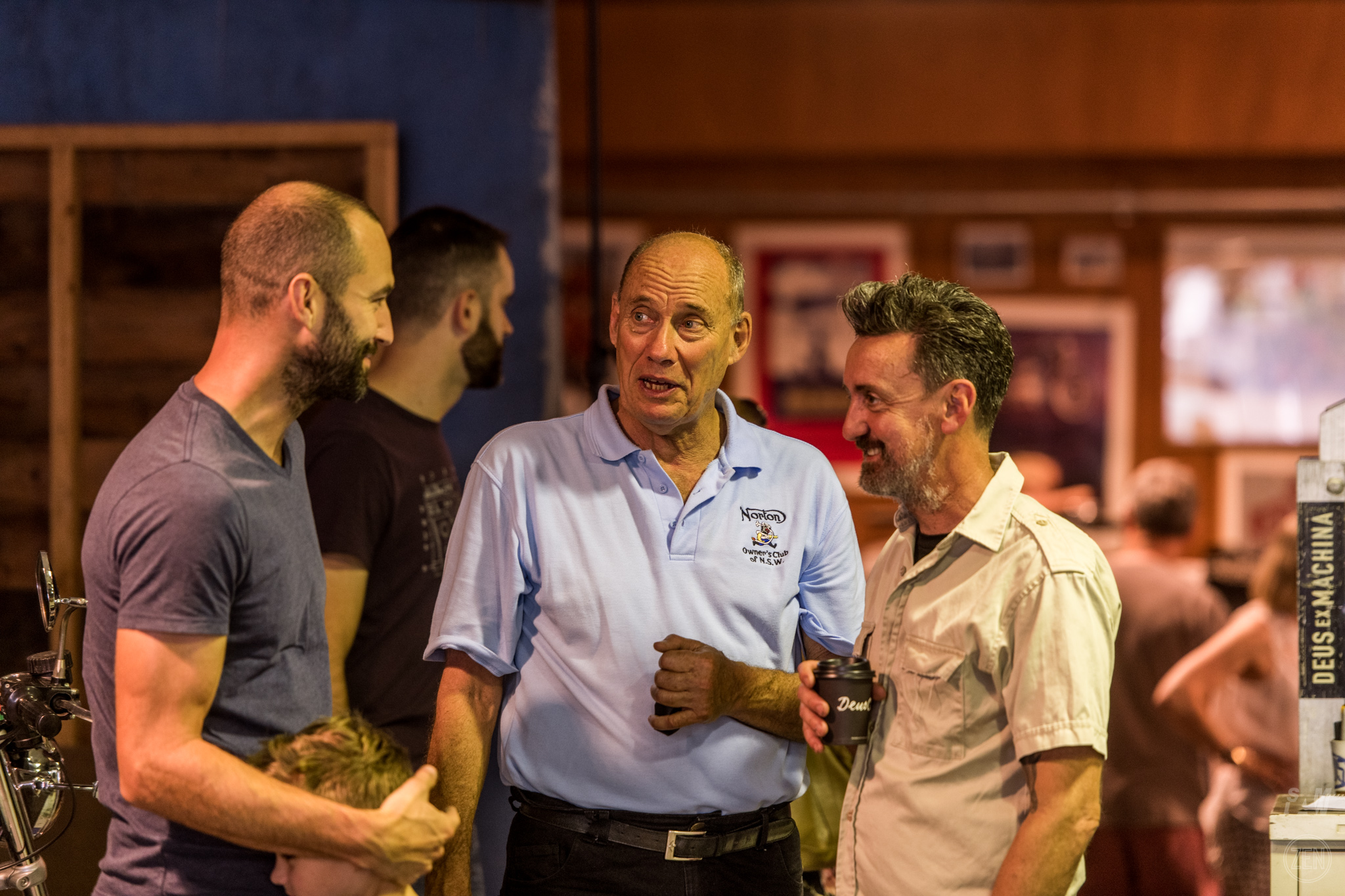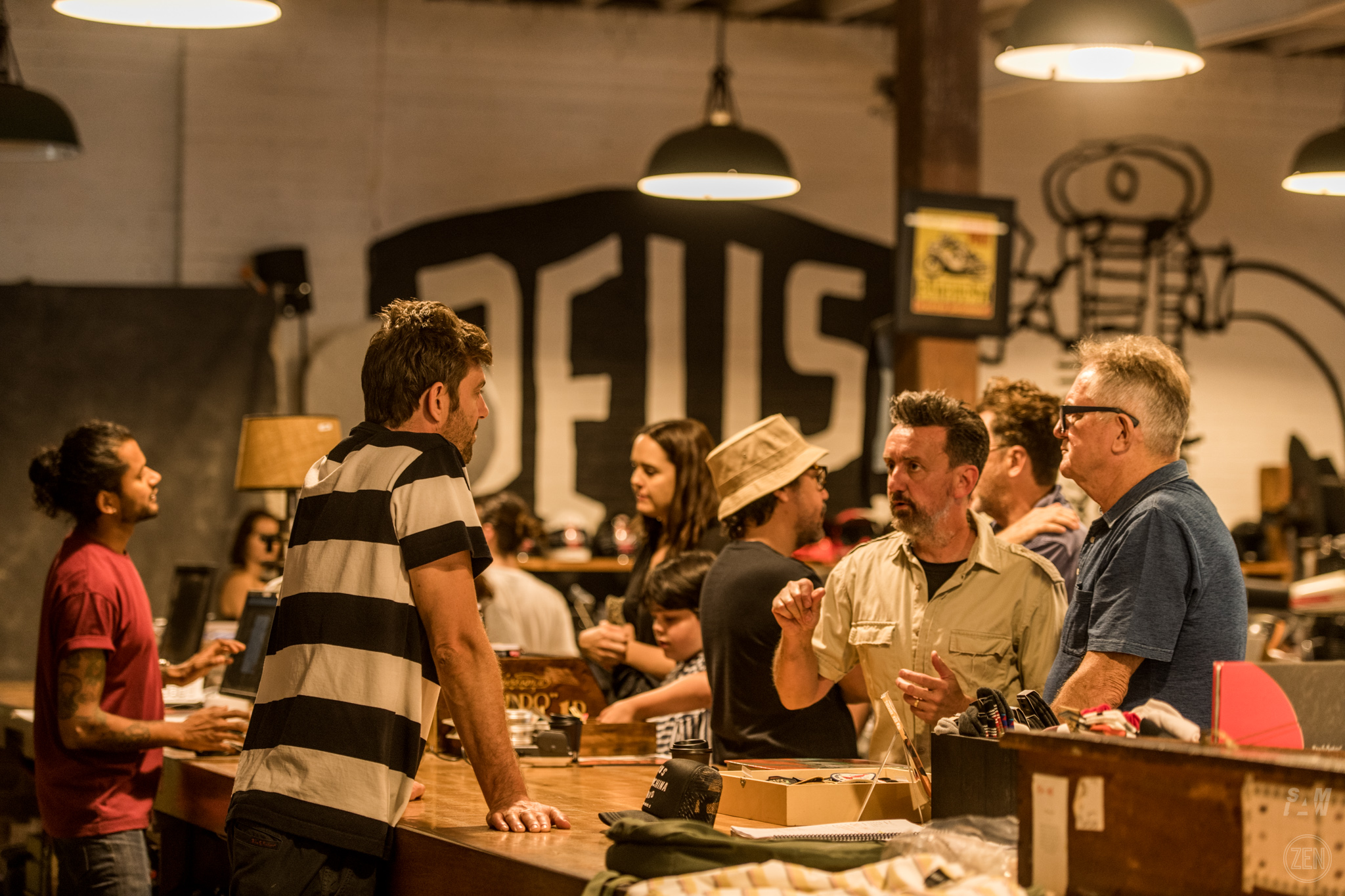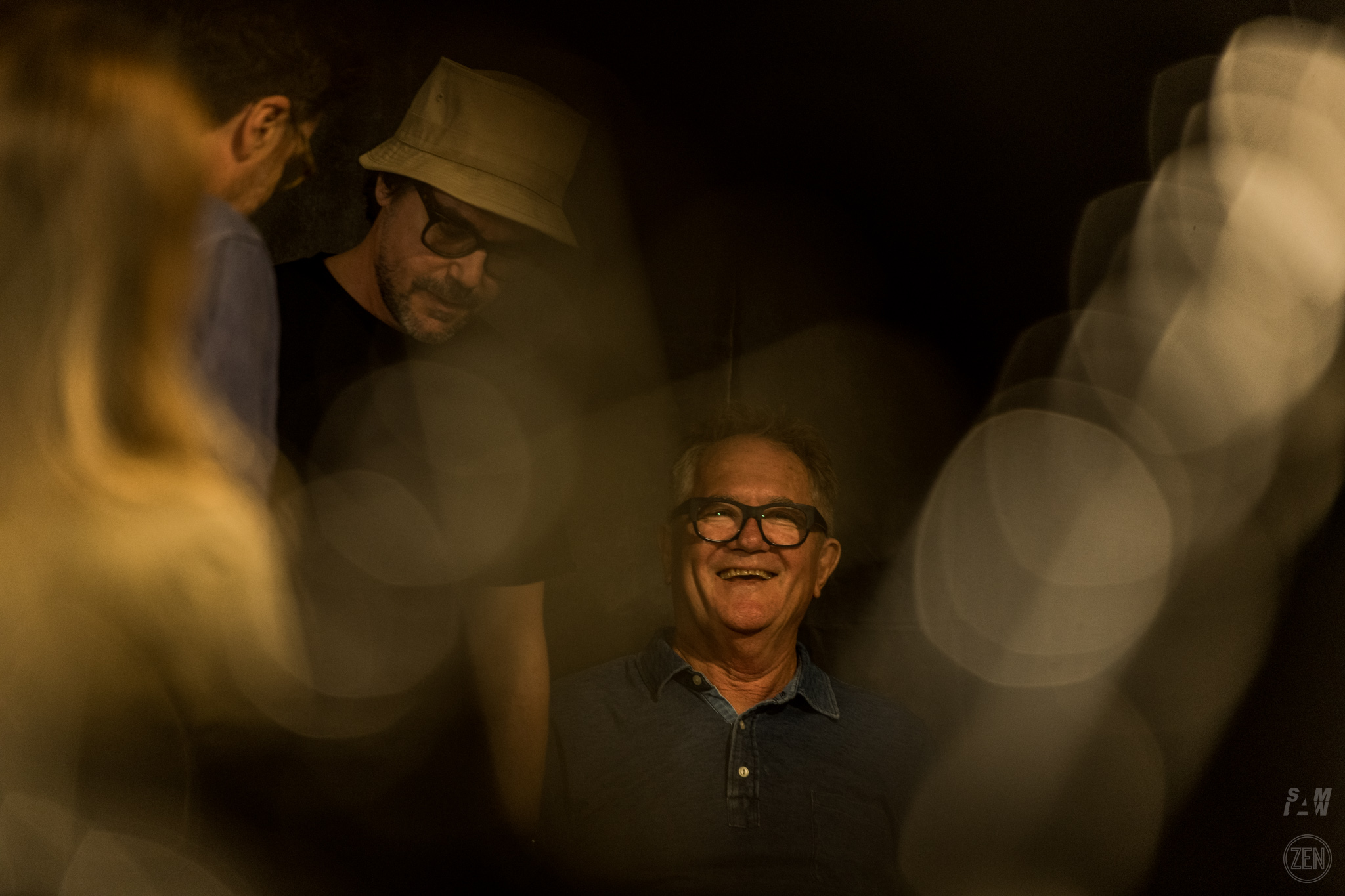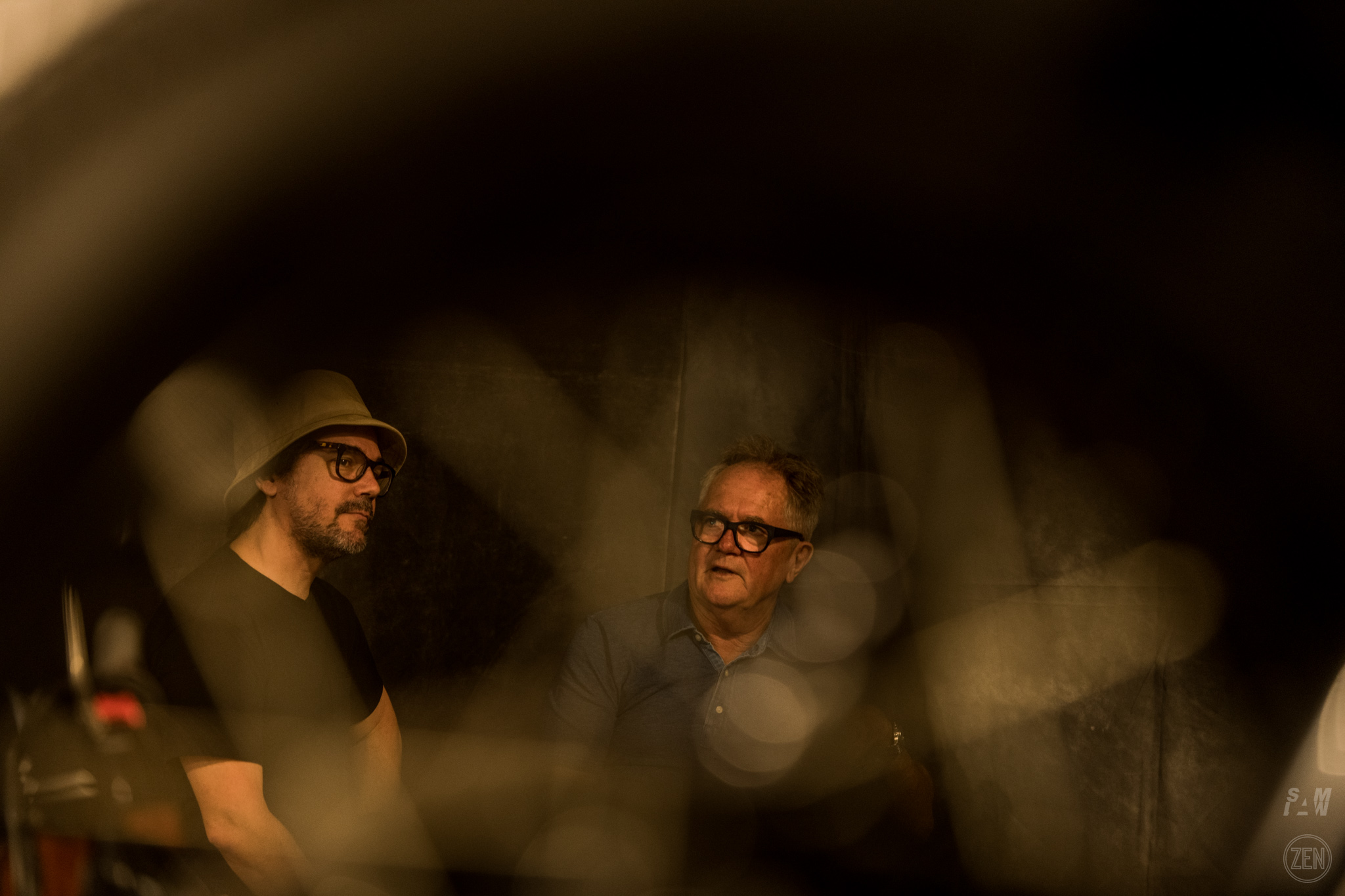 Pretty happy with this capture of Carby & Dare, through the spokes of a motorcycle wheel, whilst they were setting up to be shot by Hugh.