As the car season here on the East Coast came to an end, we covered two of the most anticipated Sumospeed events of 2019. Springfest 2019 and Sumospeed Beach Bash North Carolina, which was held in Nags Head, North Carolina. Let's dig into the two events deeper.
Last year was different in Virginia Beach, Virginia. Two days before Sumospeed's Springfest show (May 31, 2019), there was a mass shooting in the heart of the Princess Anne area of Virginia Beach. The shooter killed twelve people and four was wounded. A $500,000 clean up of the mass shooting, which is the largest in the region's history. On behalf of us all here at Zen Garage, we send our condolences to the friends and families that have lost their loved ones in this tragedy. We love you, and we dedicate this to you.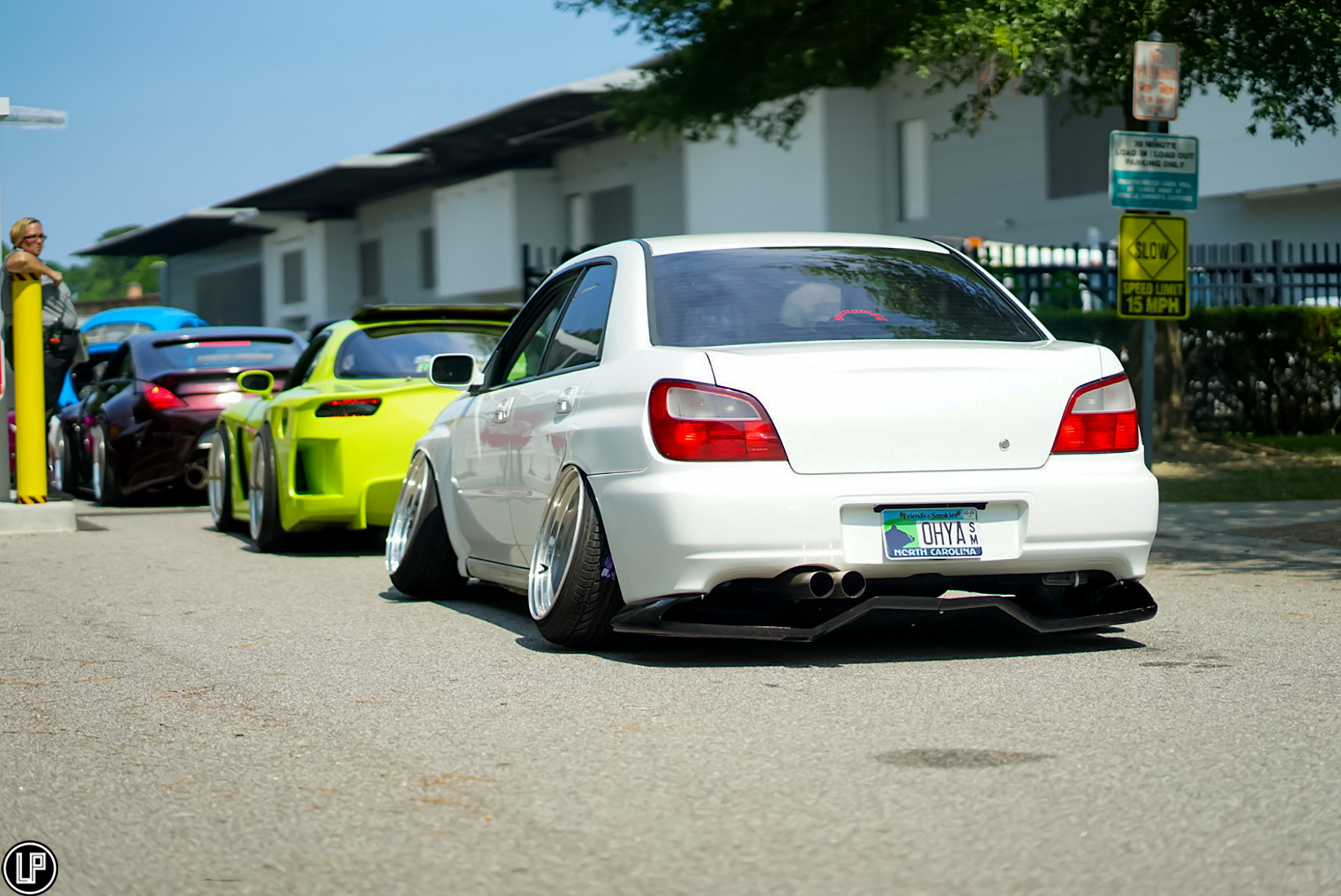 Our beloved friends, Sumospeed, are one of the top teams that can organize a car event that caters to the masses. Using part of 19th and 21st street for the show, it provided a rich SEMA Show style atmosphere. For the outdoor portion of the show Maaco, Lavish Vapor boutique, and Dyno-On-The-Go to name a few. It was quite a spectacle seeing a Subaru WRX, Honda CRX, and a Toyota Tundra SR5. That is one of the many cool things that was happening at the show. Many other vendors were in attendance also. Richmond, Virginia native, Chris Sempek of Kansei wheels traveled all the way from California to debut his booth and resplendent collection of wheels. Fortune Auto and Bag Riders side by side in the middle of the venue floor were showcasing some top-notch suspension pieces for your vehicle. Now before show day, on the day of Roll-In, Xtreme Detailing were outside taking care of the competitor's cars before going inside the venue.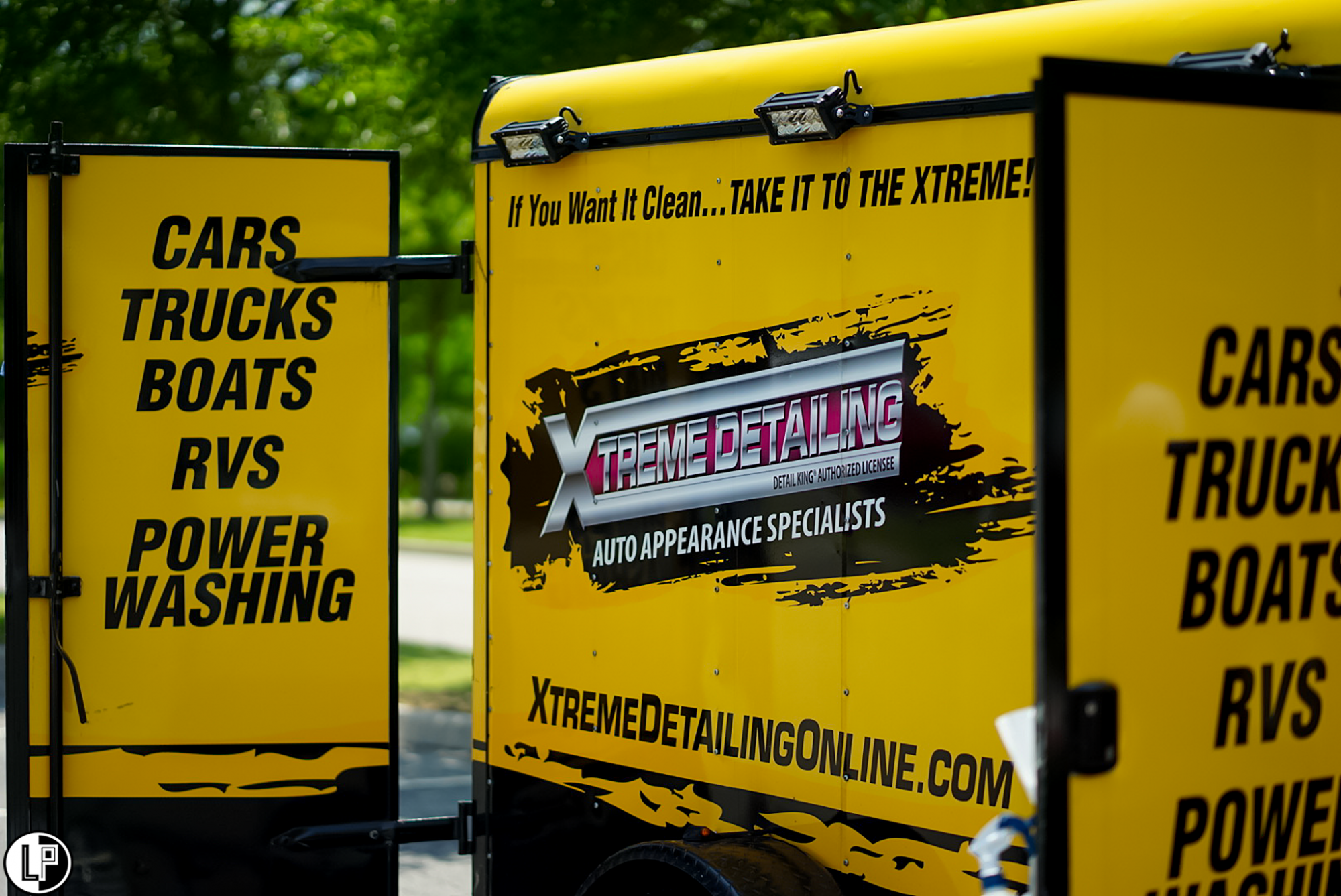 (Xtreme Detailing)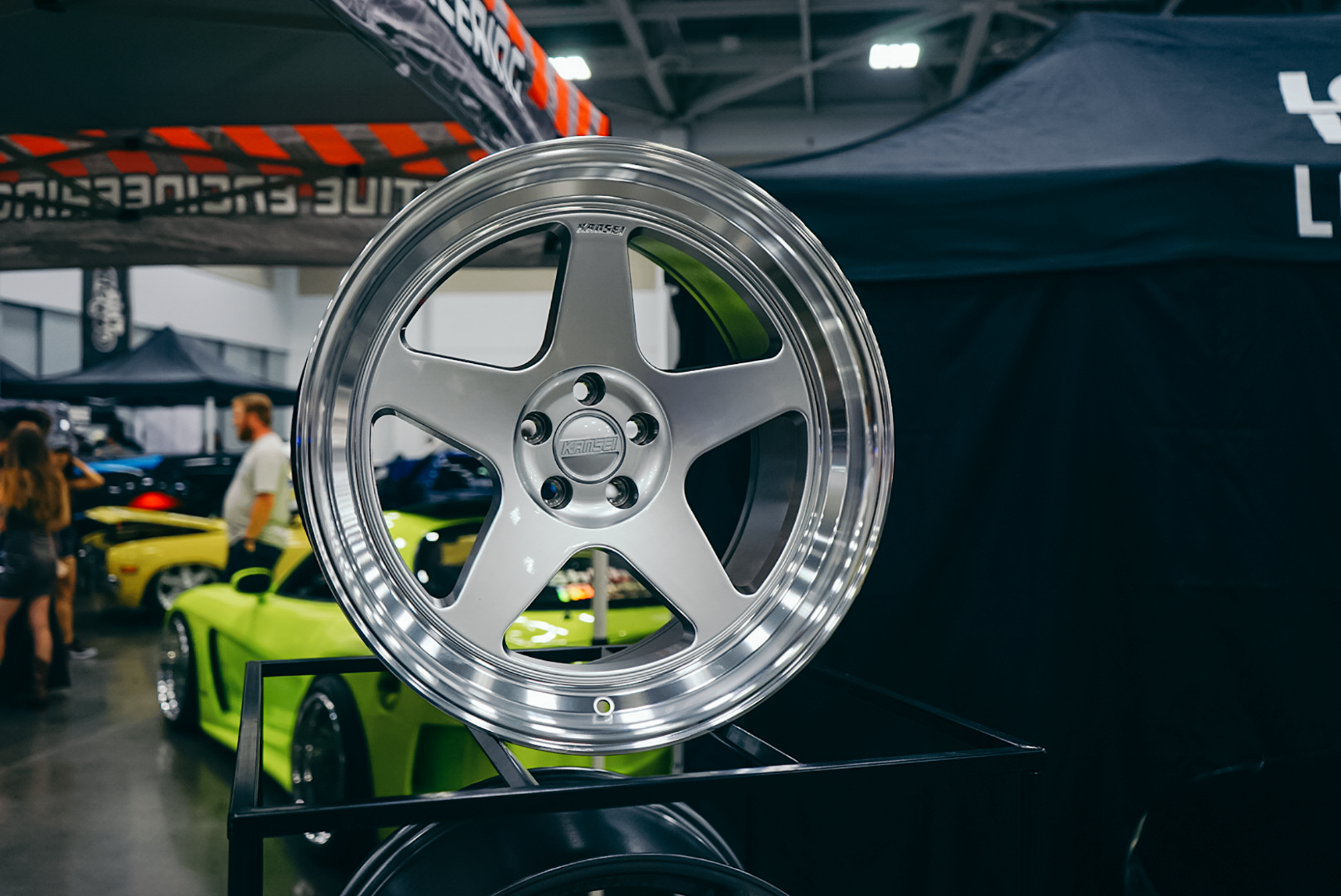 (Chris Sempek; Kansei Wheels Booth)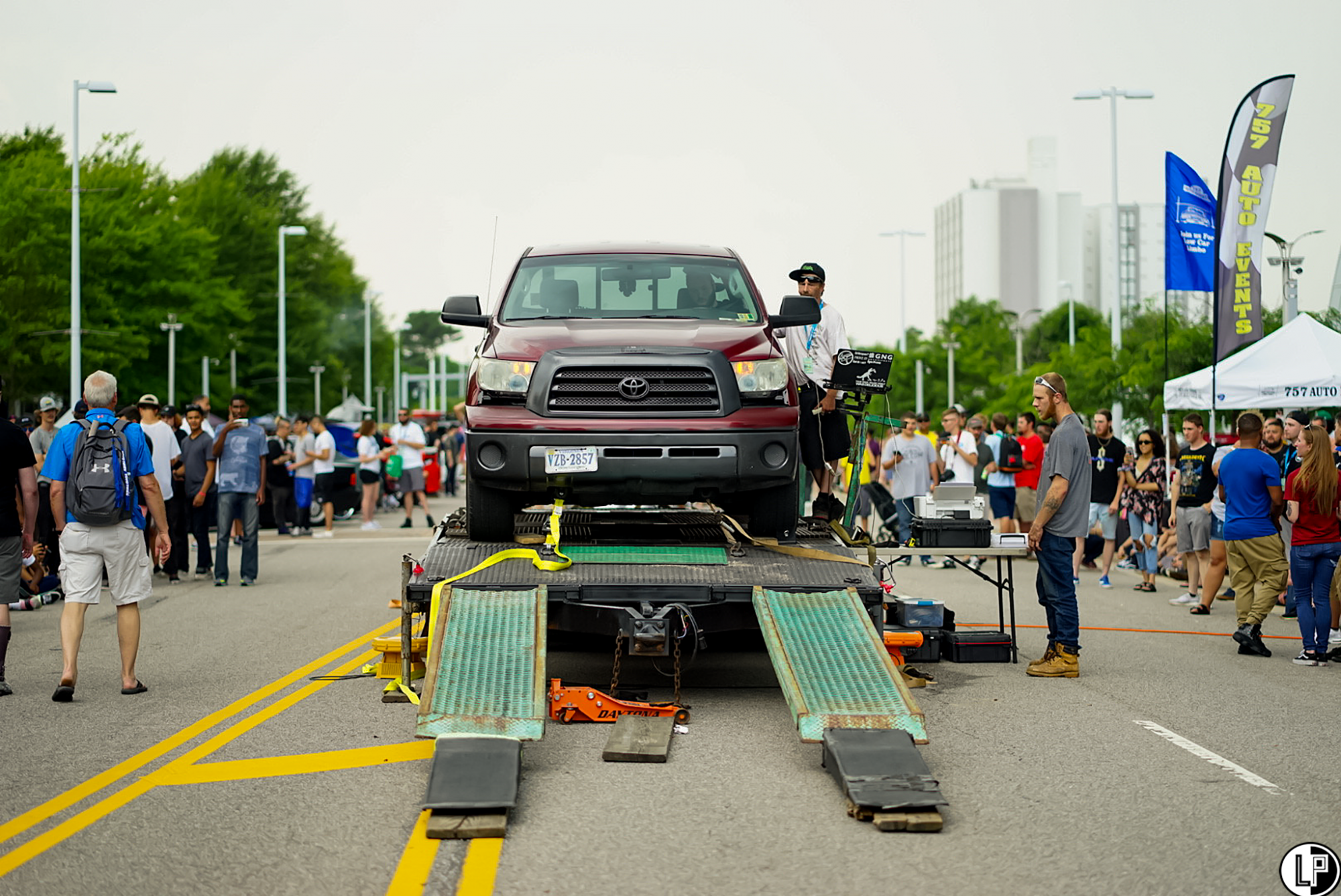 (Toyota Tundra on the Dyno!)
The quality of cars, rat rods, and trucks were unreal at Springfest. Katie Christopher's Nissan Skyline R31 GTS is a tasteful and clean masterpiece of machine. R31's isn't everyone's cup of tea when it comes to Nissan Skylines. Often the most overlooked variant of Skyline by the younger crowd with much less appreciation for Japanese legends. I myself am a major fan of R31's. Another build that is a personal favorite of mine is, Aum Sung's 1000hp Lexus SC300 powered by the infamous 2JZ-GTE. Internally fitted with Manley Rods, CP Pistons, HKS Cams, and a plethora of more goodies inside. The exterior is fitted with Masterminds BN-Sports body kit (Shout out to Masterminds USA and Japan by the way) that compliments the car exquisitely. It was seemingly impossible to pick between two Subaru's that have so much character, time put into them in garages, and much more room for growth. The enjoyment and loved received in 2018 did not stop newly wedded Brittany Alexander from making the 12hr hike down to Virginia Beach from Coventry, Connecticut with her beloved Bug-Eye Subaru WRX. A returning favorite amongst many in the south, it has certainly captivated many eyes of the attendees at Springfest. However, another long-awaited return favorite is Chris Love from Latrobe, Pennsylvania with his Subaru WRX Hatchback. Negative eighty degrees of camber can be dialed in on and off the trailer by Chris himself, custom wing, newly designed wheels by Sevenk Wheels, slight addition to power, and added decals on the digital camo. This hot hatch will forever be one of my all-time favorite Subaru builds. It's wild, its obscene as hell, but it has character to show everyone.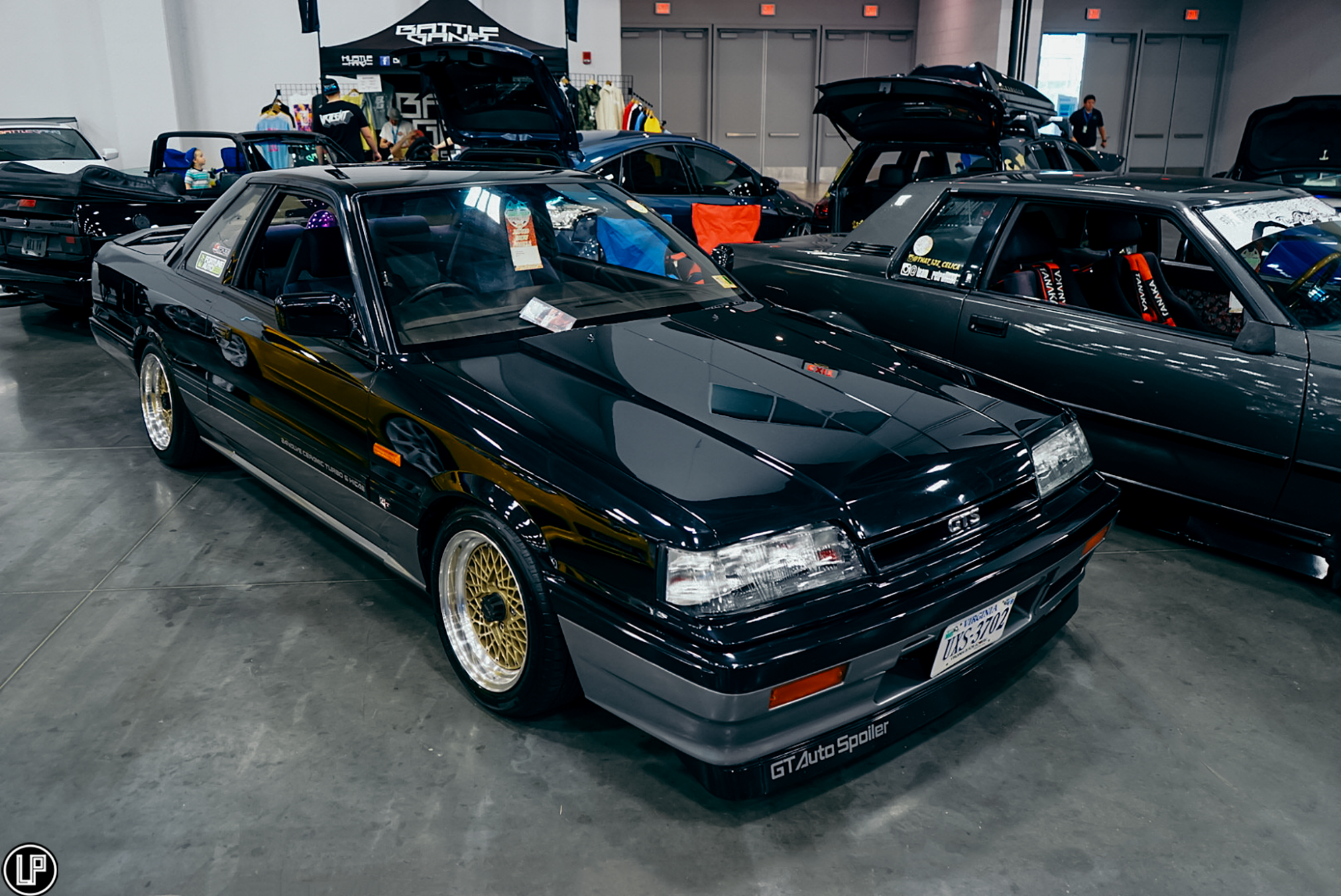 (Katie Christopher's Nissan Skyline GTS (R31) )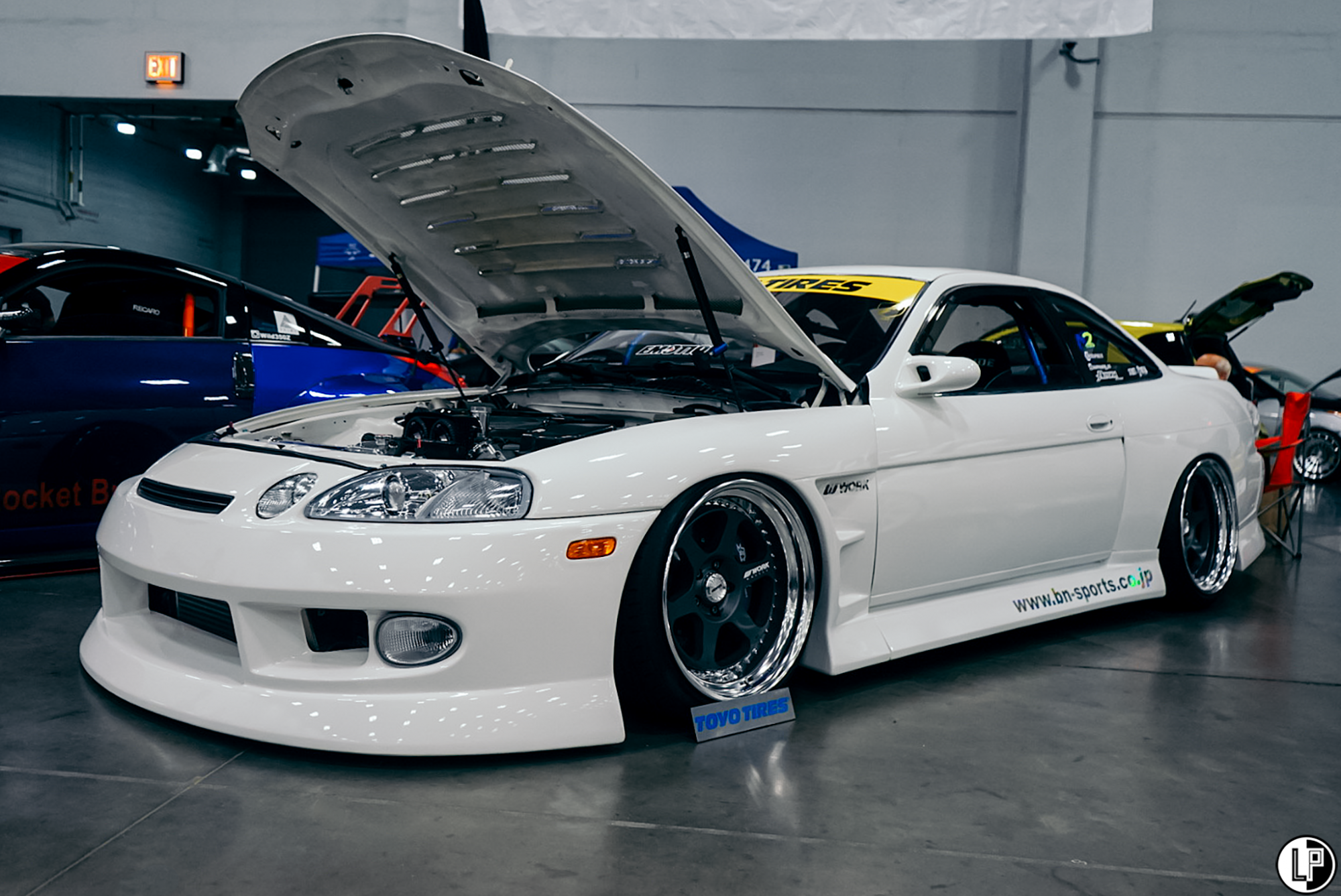 (Aum Sung's Lexus SC300)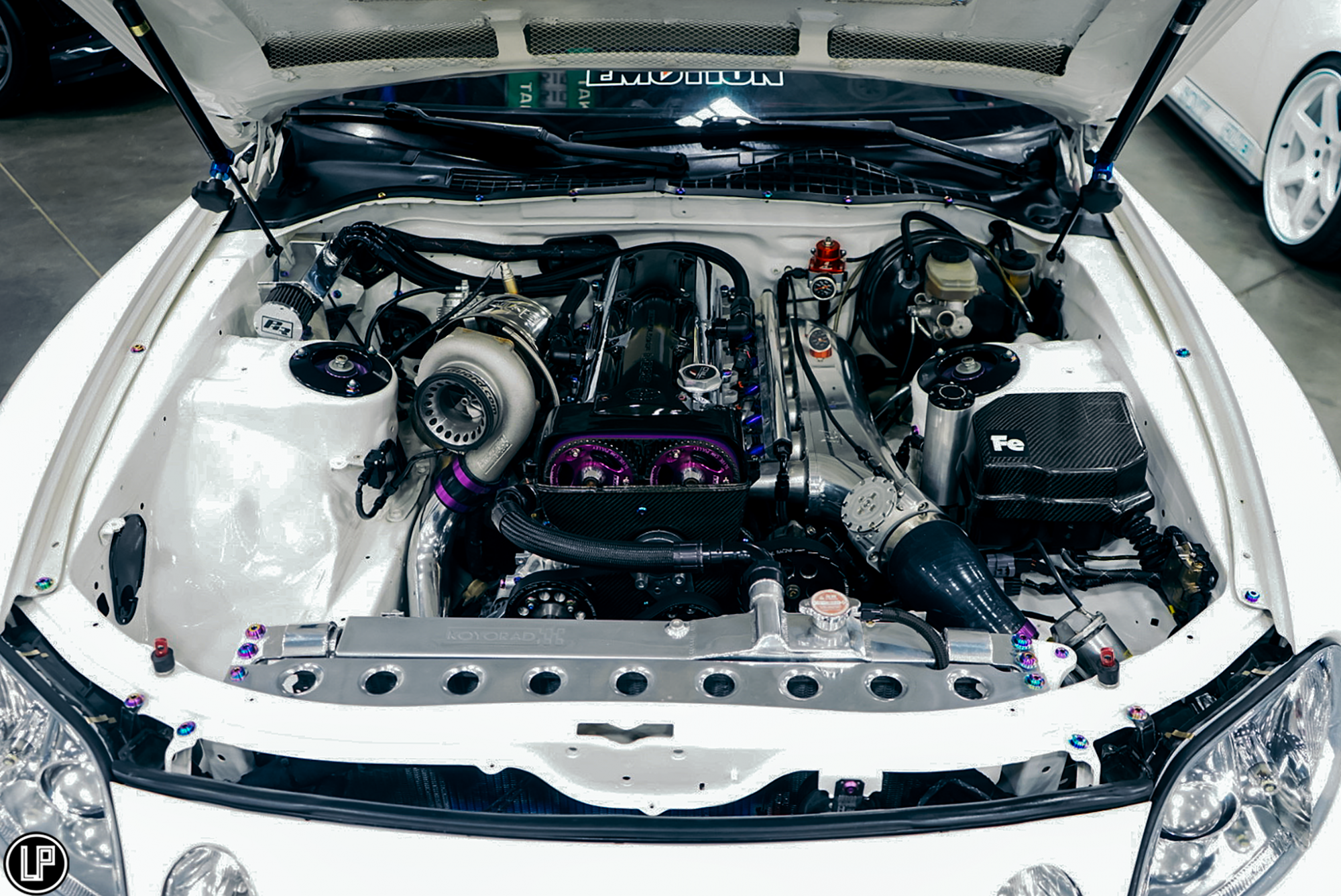 (Aum Sung's Mighty 1000hp 2JZ-GTE)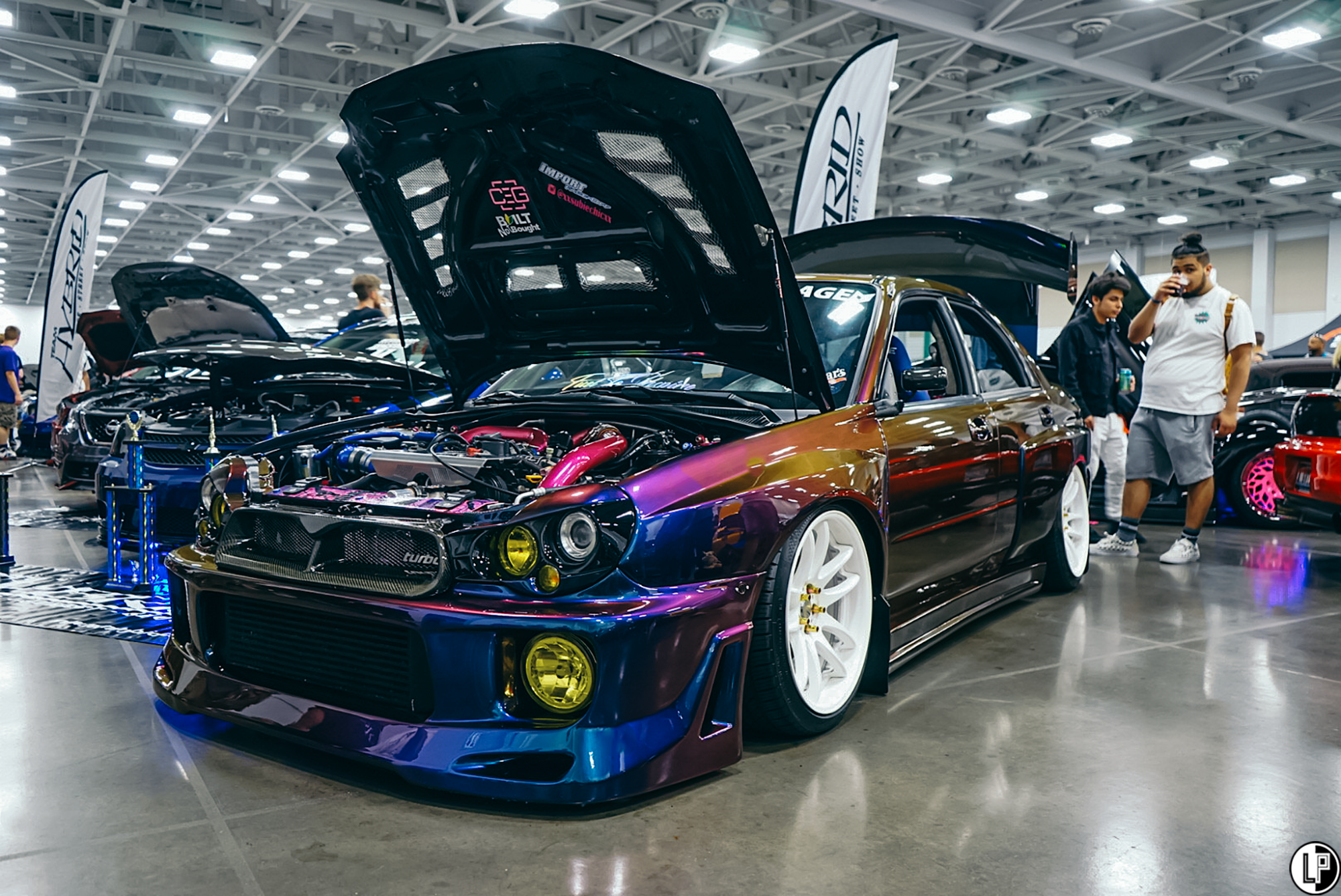 (Brittany Alexander's Subaru WRX)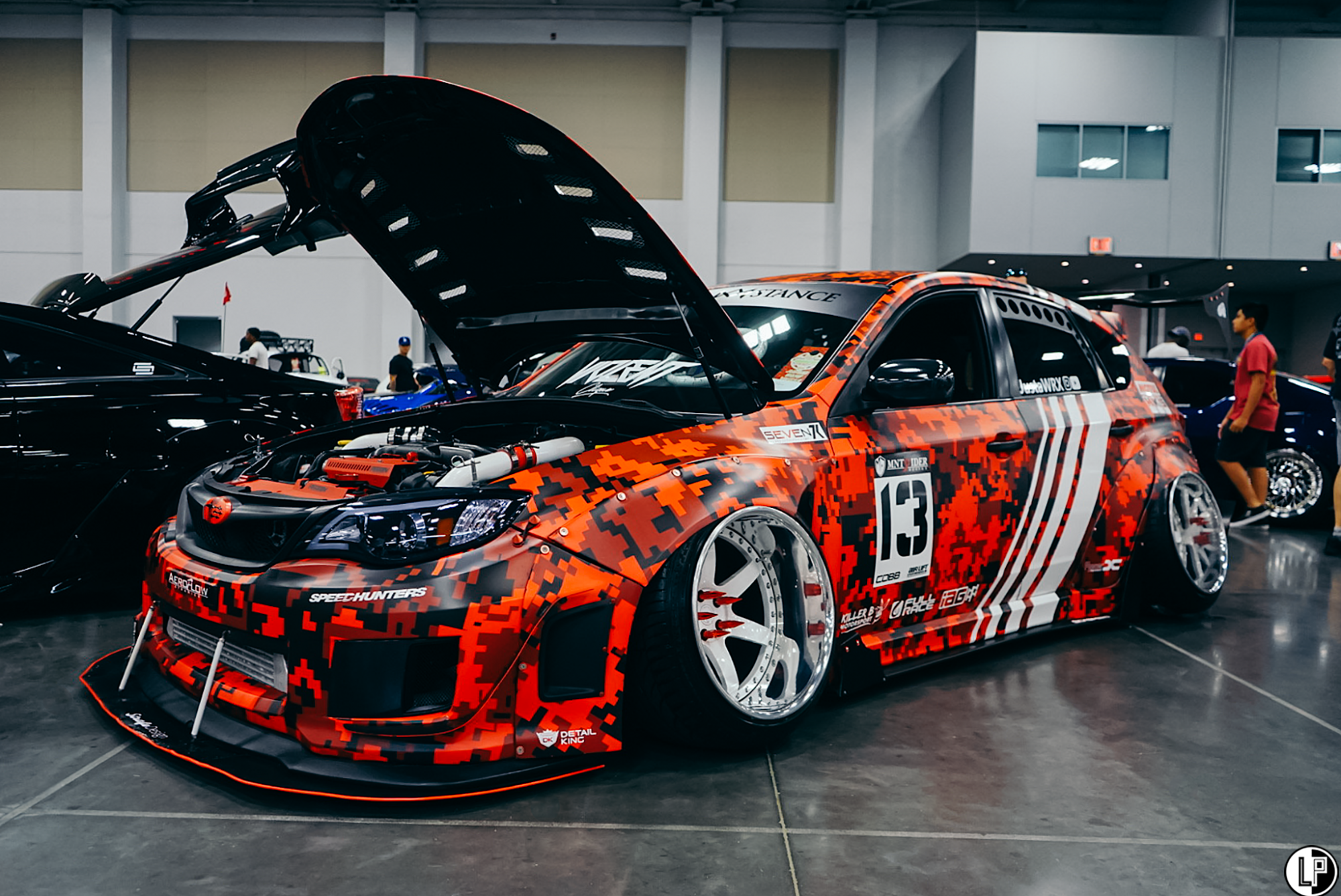 (Chris Love's Subaru WRX Hatch)
There was way more to Springfest than just the cars and awesome vendors on the inside. There was more on the outside of the convention center also! We will touch on that too, but first we want to thank Sumospeed for always catering to the automotive community in such a positive and enjoyable way that keeps us all coming back for more! Thank you, guys! More on Springfest coming up.