CONTRIBUTORS
I'm the founder of Zen Garage, Australian INfront, JDM Style Tuning and VWGolf.net.au. I like to create things. I'm into everything Cars, Bikes and Design. In the 80′s I was into skating, mountain biking, and metal.
Obsessed with cars, taking photos and going on adventures. It wasn't until I bought my R34 that I really delved into the car scene. My willingness to learn about cars has grown into a strong passion.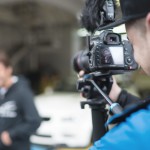 Ved is the head Photographer and Videographer at Sydney based Automotive Photography and Videography company Selectnine. Visit www.selectnine.com.au                                    
Hot picks from the team at the Zen Garage. If you have an feature suggestions, please feel free to get in touch with us! We'll run anything which we think our community would dig (with full credits, of-course!).
22 year old uni student from Melbourne. Lover of cool cars and uncool pop punk music. Also occasionally takes photos.                                                                                                                                                                                                      
Designer & Photographer graduated from Los Andes University; I work to support and create car culture in my country : Colombia. As a designer I created brand logos "Racing element "and "Cars and Coffee Colombia".
I love builds of all types, whether it be cars, bikes, garages, or anything that can be pulled apart and put back together. Founder of www.build-threads.com which seeks out builds of all types; from vintage race cars to humble hatchbacks.
I hail from North Carolina, USA. I've always had a strong passion for cars. Recently my passion has progressed from writing to photography which I fell in love with when I started attending car shows. My weapon of choice is my Sony a7.
Sydney based design student in to everything creative, rarely without a camera by my side.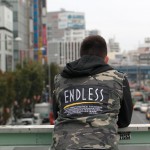 Melbourne based Photographer                                                                                                                                                                                                                                                                                                                                                                                            
Sydney based commercial fashion Photographer and Digital Artist with a penchant for the dark, mysterious and surreal. Visit: www.catalinabriceno.com                                                                                                                                
Animator and avid scribbler based in Sydney. I'm pretty into my films, my coffee and am always up for a good adventure. On a side note, I've also recently developed an unhealthy love of 80s design.
I'm an 18 year old living on the Gold Coast. I love cars, music, anime, writing and chilling out with friends. Girls would be somewhere in there too. I'm very social and always up for a good laugh.                                                                                                                                                                                                                                                
Photographer // Travel - Lifestyle - Automotive.                                                                                                                                                                                                                                                                                                                                                                
Hello! I'm Jess. I lived in Sydney, do stuff and take photos from time to time. I've quit my job and have currently relocated to Japan. I like art, travel, good food*, good gin*, and good music*. *Subjective, sure, but not if you have good taste* (;
20ish. Sydney. Story teller. Fond of photography, skateboards, video games, cars, comics and probably other stuff too.                                                                                                                                                                                                      
I enjoy anything with wheels and an engine. Proud father of a Ducati 848 EVO, VW Scirocco R and (for some reason) a Honda Scoopy.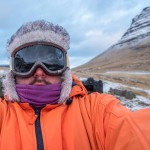 Born in the 70's, grew up in the 80's, lived through the 90's and creating memories in the 20's. Photography; I live it, I breath it, it is now taking me around the world, I am on the ride of my life and loving every bit of it.
Automotive photographer based in Sydney, Australia. Graduated from University of Sydney with a Bachelor of Visual Arts (Photomedia). My lens is always pointed towards cars or foreign countries.          
| Producer | Audio Engineer | Architect | Photographer | Car Enthusiast | Food addict | Fashionista |