CONTRIBUTORS
I'm the founder of Zen Garage, Australian INfront, JDM Style Tuning and VWGolf.net.au. I like to create things. I'm into everything Cars, Bikes and Design. In the 80′s I was into skating, mountain biking, and metal.
Hot picks from the team at the Zen Garage. If you have an feature suggestions, please feel free to get in touch with us! We'll run anything which we think our community would dig (with full credits, of-course!).
22 year old uni student from Melbourne. Lover of cool cars and uncool pop punk music. Also occasionally takes photos.                                                                                                                                                                                                      
I hail from North Carolina, USA. I've always had a strong passion for cars. Recently my passion has progressed from writing to photography which I fell in love with when I started attending car shows. My weapon of choice is my Sony a7.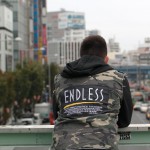 Melbourne based Photographer                                                                                                                                                                                                                                                                                                                                                                                            
Obsessed with cars, taking photos and going on adventures. It wasn't until I bought my R34 that I really delved into the car scene. My willingness to learn about cars has grown into a strong passion.
I enjoy anything with wheels and an engine. Proud father of a Ducati 848 EVO, VW Scirocco R and (for some reason) a Honda Scoopy.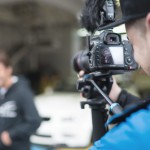 Ved is the head Photographer and Videographer at Sydney based Automotive Photography and Videography company Selectnine. Visit www.selectnine.com.au